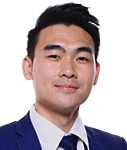 Game of the Month (Soccer) - Ricky's Top Rated Soccer Total of the Month!
Release Date: Sep 29 - 3:22 PM
Ricky's NHL GAME OF THE YEAR was a BLOWOUT OF EPIC PROPORTIONS with the Capitals crushing Pittsburgh by a score of 4-1 in Game 2. His NBA GOY cashed in with the Thunder in their Game 1 win over Utah, and his CBB GOY was a huge winner with FSU over Auburn. His top rated soccer side of the month tests an +$11,157 All Sports Run!
Last 10 Picks
5 - 5 ( 50% )