UFC 168: Montreal, Canada
CE Manager 10 hours, 21 minutes ago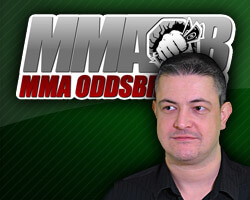 Ultimate Fighting Championships (UFC) is back once more with a pay-per-view
event tomorrow night (Saturday, April 25th, 2015) in Montreal, Quebec,
Canada, which is headlined by a flyweight title bout between champion
Demetrious Johnson and challenger Kyoji Horiguchi. Here's the outline for
tomorrow's show:

*Main Card *
125 lb title: Demetrious Johnson (21-2-1) vs. Kyoji Horiguchi (15-1)
215 lbs: Quinton "Rampage" Jackson (35-11) vs. Fabio Maldonado (22-7)
185 lbs: Michael Bisping (25-7) vs. C.B. Dollaway (15-6)
160 lbs: John Makdessi (12-3) vs. Shane Campbell (11-2)
135 lbs: Yves Jabouin (20-9) vs. Thomas Almeida (17-0)


*Preliminary Card *170 lbs: Patrick Cote (20-9) vs. Joe Riggs (40-15)
135 lbs: Alexis Davis (16-6) vs. Sarah Kaufman (17-2)
155 lbs: Chad Laprise (10-0) vs. Bryan Barberena (10-2)
155 lbs: Olivier Aubin-Mercier (5-1) vs. David Michaud (8-1)
170 lbs: Nordine Taleb (10-2) vs. Chris Clements (12-5, 1 NC)
115 lbs: Jessica Rakoczy (1-4) vs. Valerie Letourneau (6-3)
115 lbs: Aisling Daly (15-5) vs. Randa Markos (4-2)

This event is special because of the main event of the evening, which
features the flyweight champion of the world Demetrious Johnson defending
his title against top Japanese prospect Kyoji Horiguchi. Johnson is one of
the top pound-for-pound fighters on the planet, and he's been nothing but
dominant as the only UFC 125 pound champ. Horiguchi is lightning fast and
might be the better striker in open space, but he'll have a lot of ground
to make up in all the other facets of the sport.

Another fight to keep an eye on is the return of former light heavyweight
champion Quinton "Rampage" Jackson, one of the most popular fighters in UFC
history. Jackson was initially prevented from competing due to an
injunction from his former promotion, Bellator, but a judge overruled the
injunction and he's now slated to compete at a 215 pound catchweight.

Also, two of Canada's finest prospects will be on display on the
preliminary card as lightweights Chad Laprise and Olivier Aubin-Mercier
take on Bryan Barberena and David Michaud respectively. Both men were
standouts on The Ultimate Fighter: Nations and both are looking to continue
their rises up the 155 pound ladder.

Feel free to check out our bets for the event. Our six UFC 186 plays (plus
a free bet) are now available. Good luck!
UFC 186 MMA OddsBreaker Premium Pick Pack
Be sure to check out these underdog Parlays !

NHL & NBA Playoffs Heating Up!
CE Manager 20 hours, 19 minutes ago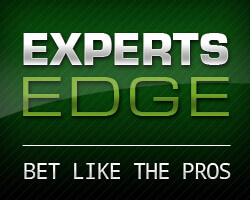 The NBA and NHL playoffs are underway and the Covers Experts continue to dish out winning plays to keep you rolling right through until the end of the 2015 seasons!

Hottest capper records in the NBA Playoffs are as follows:
AAA Sports : 11-4 (73%) with +$6536 earned
Nick Parsons : 9-4 (69%) with +$4,578 earned
Swish Analytics : 19-13 (59%) with +$3,366 earned

Hottest capper records in the NHL Playoffs are as follows:
AAA Sports : 12-4-1 (75%) with +$8,050 earned
Jesse Schule : 14-4-1 (78%) with +$7,476 earned
Al McMordie : 7-1 (88%) with +$5,210 earned
Get your Covers Experts NBA and NHL Playoff Packages now. For the best in basketball and hockey picks, tips & advice from now all the way to the finals, make Covers Experts your home!
P.S. Our Expert Consensus went a combined 4-0 yesterday in playoff action with +$4,000 earned. Check out which picks our Experts have aligned on today.
Covers is your home for the best in sports betting advice.


Covers-Team


NBA Playoffs are under way!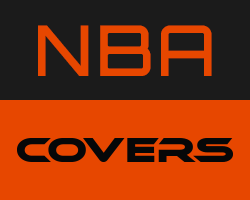 Not sure which cappers to ride in the NBA playoffs this year? with the 1st round underway, Covers continues to give you the best plays to keep you winning big throughout 2015!

Capper records so far in the NBA Playoffs are as follows:
AAA Sports - 11-4 (73%) with +$6,536 earned
Nick Parsons - 9-4 (67%) with +$4,578 earned
Swish Analytics - 19-13 (59%) with +$3,366 earned


Also, see the records for the 14/15 NBA regular season.
Matt Fargo: 125-105 with $13,058 earned
AAA Sports: 106-85 with $10,636 earned
Bryan Power: 155-135 with $8,778 earned
Get your Covers Experts NBA Playoff Packages now. For the best in basketball picks, tips & advice from now all the way to the finals, make Covers Experts your home!

As always, take it to the books!


The Covers Team

Zurich Classic Preview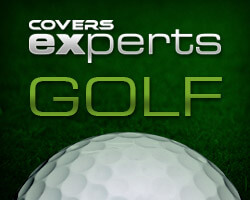 The PGA Tour heads to the bayou for the Zurich Classic of New Orleans from TPC Louisiana, the ninth straight year it has been the host course and 10th overall. This is the final tuneup before a spectacular two-week extravaganza that features the WGC-Cadillac Match Play next week and THE PLAYERS Championship in two weeks. We will be seeing a strong field because of this as players want to get into a grove as nearly $20 Million in total purses await the next two weeks.
TPC Louisiana is a par-72, 7,425-yard track and while long, it does not necessarily reward the big hitters even though Bubba Watson shot that down four years ago after averaging a field best 331 yards off the tee. Five years ago, only four of the top 15 players finished with driving averages surpassing 300 yards so while length is important, it is more about precision here. The greens are massive but are filled will undulations so while hitting the green isn't difficult, what matters most is where they are hit.
The course was 26th out of 52 in difficulty five years ago and four years ago, it was the seventh most difficult out of the 21 par-72 tracks played. Three years ago after some modifications were made, scoring was at a record low and that record was broken again in 2013. Last year it averaged close to one shot under par. The weather looks pristine this week unlike last week as heavy rain and winds will not be an issue like they were in Hilton Head at the RBC Heritage.
The favorite this week is Dustin Johnson despite not playing here since 2008 when he missed the cut. Last year, it was Seung-Yul Noh earning his first PGA Tour win continuing a recent trend of first time winners as he was the seventh over the last 10 years to grab their maiden victory. David Toms and Jeff Overton are the only players in the field that have made the cut here the last five years and in total, only eight players have started and made the cut the last three years.
2015 Record to date after 14 events: +67.5 Units
Hyundai Tournament of Champions -5 Units
Humana Challenge +24 Units
Waste Management Phoenix Open -5 Units
Farmers Insurance Open +8.5 Units
AT&T Pebble Beach National Pro-Am +18 Units
Northern Trust Open -5 Units
Honda Classic -5 Units
WGC-Cadillac Championship +16 Units
Valspar Championship -5 Units
Arnold Palmer Invitational -5 Units
Valero Texas Open +19 Units
Shell Houston Open +23 Units
The Masters -6 Units
RBC Heritage -5 Units
Pick Packages available for the Zurich Classic:
Fargo's PGA ZURICH CLASSIC TOURNAMENT WINNER PACKAGE (FIVE WINNERS)
Fargo's PGA ZURICH CLASSIC TOURNAMENT MATCHUP PACKAGE (FIVE H2H WINNERS)
Hot Start on the Diamond!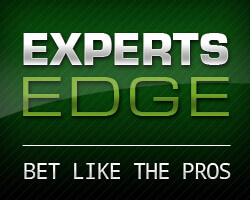 We are two weeks into the MLB season and our Experts are not showing any signs of rust. Check out the records of our top baseball cappers:
Will Rogers: 29-14 (+$10,613) - 10* MLB Coach's Clinic
Matt Fargo: 15-13 (+$7,467) - MLB Tuesday Double Play
Bryan Power: 26-19 (+$4,417) - 10* MLB Total Power
Nick Parsons: 20-15 (+$3,932) - MLB Triple Pack
Swish Analytics: 13-11 (+$2,240) - 8* Cards@Nats ML
Doc's Sports: 14-9 (+$2,210) - MLB Game of the Week
Marc Lawrence: 11-4 (+$1,956) - Triple Perfect MLB Play
NBA & NHL Playoff action is heating up. Eliminate the guesswork and let our team guide you through the postseason!
NBA
Nick Parsons: 6-1 (+$4,186) - NBA Playoff Triple Pack

AAA Sports: 6-2 (+$3,636) - 10* C's/Cavs Blockbuster
Doc's Sports: 6-1 (+$3,060) - Tuesday NBA 3-Pack
NHL
AAA Sports: 8-3 (+$5,250) - 3 Game Ice Report
Jesse Schule: 9-3 (+$4,376) - NHL Game of the Week
Al McMordie: 4-1 (+$2,510) - NHL High Roller Winner

For even more value, pick up an NBA Playoffs Pack for only $395 or an NHL Playoffs Pack for just $199, and get all picks right through the finals.
P.S. Our Experts Consensus plays are on a roll: 27-13 (68%), +$11,560 L10 days. Check out which picks our Experts have aligned on today.
Covers is your home for the best in sports betting advice.
Covers-Team
Pick:

LA Dodgers

Capper:
Start:

April 25, 2015 - 8:40 PM

Offered at:

betonline @ -101 LA Dodgers

Analysis:
Play - L.A. Dodgers w/McCarthy vs. Kennedy.
Edges - Dodgers: Brandon McCarthy 6-1 career team starts versus San Diego; and Los Angeles 12-6 last eighteen games in this series; Padres: Ian Kennedy 2-7 last nine team starts versus L.A., and 0-6 last six home team starts during April.
With McCarthy in terrific KW form with 25 strikeouts and 3 walks this season, we recommend a 1-unit play on the Dodgers. Thank you and good luck as always.
• Marc's spectacular surge in the NBA playoffs (3-0 the last three plays) continues Saturday night with another Top Key Play backed with a killer angle inside the game that is 100% ATS perfect the postseason since 1997. You know what to do!
show analysis
show less