NFL Early Bird Packages On Sale!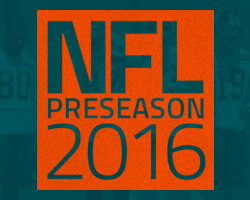 The NFL preseason starts on Sunday, August 7th but you don't have to wait: check out four ways you can cash in on NFL preseason with Covers right now:
1. Expert Picks as low as $15
2. Covers Experts NFL Preseason Package for only $199
3. Early Bird discounts on other Covers Experts NFL Subscriptions
4. King of Covers NFL Preseason Contest with over $2,000 in cash & prizes to be won
The Covers Experts had a historic 2015-2016 NFL Season:
Teddy Covers picked at 67% and earned his clients $16,289
Matt Fargo picked at 59% and earned his clients $15,770
Al McMordie picked at 59% and earned his clients $15,676
Power Sports picked at 59% and earned his clients $14,974
Marc Lawrence picked at 64% and earned his clients $11,476
BONUS OFFER:
Get 10% off any NCAAF subscription with an NFL subscription purchase.

Become a better sports bettor with Covers this NFL season.
The Covers Team
CFL Week 6: Perfect Record Tested!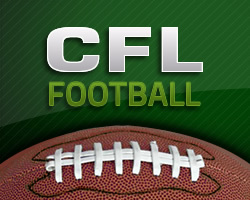 For all the football fans out there looking for some action before NFL and NCAAF return, the CFL is a great option. It is a wide open game that offers no shortage of excitement and can be very profitable to wager on.
If you are new to the game, let the Covers Experts guide you in the right direction. They know how to spot winning angles north of the border.
Top Cappers Through Week 5:
Power Sports: 7-0, (100%), +$7,000
Larry Ness: 7-2 (78%), +$4,650
Brandon Shively: 6-2 (75%), +$3,775
Hot Picks For Week 6:
*10* CFL Game of the Week (Power Sports) ~ STILL 100% PERFECT (7-0) YTD!
WOW! With a 68-20 WINNER Sunday in AFL & then a 10* on Toronto in CFL Monday, Power Sports is now an **AMAZING 12-1 YTD in Football!** This includes a 100% PERFECT (7-0) start in CFL! Once again, you won't want to miss Power's TOP RATED play this week!
Power Sports' *10* CFL Total of the MONTH ~ STILL 100% (7-0) PERFECT YTD!
100% PERFECT! Power Sports STILL has not lost a single CFL bet this year! He's now a PERFECT 7-0 this season following Monday's 10* on Toronto! That also brings him to an *INCREDIBLE 12-1 (92%) YTD* w/ ALL Football (CFL & Arena)! This is Power's #1 Total for July! He (obviously) won his #1 Total for June (Under TOR/SAS)! More of the same here!
Rogers' 10* CFL Game of the Week - Won G.O.M Last Week!
Last week saw Will Rogers win his top rated CFL GAME OF THE MONTH on +7 Saskatchewan OUTRIGHT over Ottawa! Therefore, don't miss this week's TOP PLAY! Why even wait? Get it now.
Game of the Week (CFL) - Top Rated Total Tests +$21,092 YTD O/U Record
Critics would be quick to point out that: "any handicapper can go on a good run"... But The Iceman isn't just "any handicapper". The thing that separates him from so many others, is that he does it with such consistency. He was 10-2 +$8,000 with all CFL last season, and he's 114-84 +$21.092 with all totals in 2016!
BEST VALUE:
CFL Regular Season Package - get all remaining regular season picks from your favorite capper for just $249.
Take it to the books!
- Covers Team
Thurs. Forecast: End of Month Surge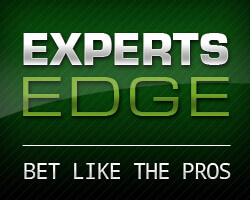 Only four days remain until the calendar flips to August and football season starts to steal the headlines. For the meantime, MLB is the main attraction and the Covers Experts are focused on keeping the profits rolling in.
Let's check in on who's heating up this week and which picks will pad your bankroll for the weekend.
Matt is coming off a Wednesday baseball split but showed a profit thanks to the +175 Rays! He is on a SWEET 5-1 +$7,730 run thanks to other winners on the +180 Braves, +186 Rockies, +192 White Sox and +140 Tigers! Last season he profited on 60 of 90 (67%) MLB Underdog Double Plays and here he goes for another PERFECT 2-0 SWEEP! Guaranteed!
Fargo's MLB Thursday Underdog Double Play (5-1 +$7,730 L3 Days)
Steve Merril is on an AWESOME 30-7 MLB run, and he has isolated an easy $$$ MAKER for Thursday night that is a must have - Get it NOW! Guaranteed Over/Under that will WIN BIG!
Zack's mid-week board split on Wednesday as the Mets bullpen finally caved. He's won six of seven MLB plays and ten of his last thirteen overall. No premium plays for Thursday but stay tuned for possible plays on Friday.
Join in on the wins and starting banking profits by picking up Zack's Weekly or Monthly subscription!
Marc's powerful database shares a Power Play on Thursday night's MLB card supported with 15-0 ATS winning angles inside the game, including one of which that has NEVER LOST the money. Best of all it's a live dog and it's yours - if you act now!
Marc Lawrence Triple Perfect 15-0 ATS MLB Power Play! - Thursday
Calling all football fans!
CFL Week 6 kicks off tonight with Edmonton hosting Winnipeg. Will Rogers looks to improve to a perfect 4-0 with CFL totals with his Thursday Northern Exposure.
Make sure you don't miss Power Sports' Game of the Week on Friday - still 100% perfect (7-0) YTD!
Take it to the books!
- Covers Team
MLB Power Rankings (Week 17)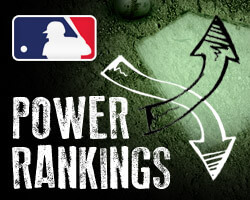 By: Steve Merril
1. Chicago Cubs (-134) - Chicago remains the best team in baseball with a 59-38 record after going 4-2 last week. The Cubs scored at least 5+ runs in each win and have now outscored their opponents by +150 net runs this season.

2. Washington (-129) - A disappointing 2-4 record at home this past week, but the Nationals are still 58-41 on the season and +109 net runs. Their X_WL record (expected won-loss based on run margin) is 61-38 which is the second best in the league.

3. San Francisco (-127) - The Giants continue to struggle after the All-Star break, going 1-7 with their only win coming by a single run in extra innings. San Francisco gets a break against Cincinnati to start this week, but then the Giants have a tough four-game series versus the Nationals.

4. Baltimore (-124) - After starting the week 0-3, the Orioles finished 4-0 which included a three-game home sweep of the Indians by a combined score of 15-6. Baltimore now has the best record in the American League at 57-40 due to a strong offense that leads the league with 148 home runs.

5. Cleveland (-123) - Cleveland played nine straight road games after the All-Star break, going just 4-5 including a 0-3 sweep at Baltimore this past weekend. The Indians now return home for a tough two-game interleague series versus the Nationals. Overall, Cleveland is 56-41 which is one game behind the Orioles for the best record in the American League.

6. Boston (-121) - The Red Sox were 4-2 last week and are now 55-41 this season which is 1.5 games behind the Orioles for the best record in the American League. Boston's offense remains the best in baseball and they have scored at least 8+ runs in four of their past five games.

7. Los Angeles Dodgers (-118) - Despite playing without the best pitcher in baseball, Clayton Kershaw, the Dodgers were still a solid 4-2 on the road last week, winning both series at Washington and St. Louis. The Dodgers are now 56-44 on the season and just 3 games behind the Giants in the National League West division.

8. Texas (-117) - The Rangers started 1-6 after the All-Star break, but they did finish last weekend on a 2-0 run. Texas is now 57-42 this season, but just 2.5 games ahead of the Astros who are gaining ground in the American League West division. Texas is 20-7 in games decided by exactly one-run this season.

9. Toronto (-116) - Toronto started the season just 12-15, but have since gone 43-27. The Blue Jays have been equally strong on the road (27-22) as at home (28-22). Toronto starts this week against San Diego, but then has a big three-game homestand versus the Orioles which will matchup the top two home run hitting teams in baseball.

10. Houston (-114) - Houston finish last week on a 4-0 winning run. The Astros are now 37-16 in their past fifty-three games after starting the season just 17-28. Houston is now only 2.5 games behind Texas in the American League West division. Houston's offense has scored 158 total runs in their last twenty-eight games (5.6 runs per game).

11. Miami (-111) - The Marlins had another winning week going 4-3 . Overall, Miami is now 53-45 on the season and just 4.5 games behind the Nationals in the National League East division. Miami leads the NL with a .272 batting average.

12. New York Mets (-110) - The Mets played nine straight road games after the All-Star break, going 5-4. Now they get nine straight home games. Overall, New York is 52-45 this season. Their pitching has been strong with a 3.34 ERA (3rd in MLB), but their offense has struggled with a .237 batting average which is tied for the worst in the league.

13. St. Louis (-105) - St. Louis had their 5-game home win streak snapped with two losses versus the Dodgers. St. Louis remains just one of two teams in the entire league that has a losing record at home and a winning record on the road. The Cardinals are just 25-29 at home this season, while going 27-16 on the road.

14. Detroit (-103) - Despite a 51-48 record, the Tigers have been outscored this season (-6 net runs). Detroit's pitching has struggled with a 4.44 ERA (23rd in MLB). They have two tough opponents this week at Boston and versus Houston.

15. Pittsburgh (-102) - Pittsburgh is now 51-47 overall on the season. The Pirates pitching has struggled and they have given up 194 total runs in their last thirty-nine games (5.0 runs per game).

16. Seattle (-101) - The Mariners had a solid 4-2 week and now stand 50-48 on the season. They are +26 net runs which makes their X_WL (expected won-loss based on run margin) 54-44. The Mariners 3.95 ERA is the 4th best in the American League.

17. New York Yankees (+102) - The Yankees had a tough ten-game homestand after the All-Star break, but went a respectable 6-4 versus the Red Sox, Orioles, and Giants. The tough schedule continues at Houston to start this week.

18. Kansas City (+103) - The defending World Champions have battled injuries all season, going just 48-49 overall. They went 2-4 last week, losing both series at home versus the Indians and Rangers.

19. Colorado (+109) - The Rockies are now 7-3 since the All-Star break, however they have benefited from a 6-1 record versus the Atlanta Braves during that span. The schedule gets much tougher this week with road series against the Orioles and Mets.

20. Chicago White Sox (+113) - Another losing week for the White Sox who are just 26-40 during their last sixty-six games after beginning the season with a 22-10 record. They start this week with four games versus the Cubs before getting three games versus the Twins.

21. San Diego (+115) - After sweeping the Giants two weeks ago, the Padres went just 2-5 last week. San Diego did finish 2-1 at Washington while scoring 18 runs in three games. They've now scored 5 runs or more in 21 of their last 33 games while scoring a total of 191 runs in those games (5.8 runs per game).

22. Philadelphia (+116) - The Phillies were on a 10-3 run entering the All-Star break, but have since gone just 3-7. Philadelphia's offense is struggling, scoring just 29 runs in their past ten games (2.9 runs per game).

23. Oakland (+120) - The Athletics had another winning week, going 5-2 versus the Astros and Rays. Oakland is now 7-3 since the All-Star break after going just 38-51 beforehand. The A's pitching has struggled this year with a 4.61 ERA (26th in MLB).

24. Los Angeles Angels (+121) - The Angels started 6-0 after the All-Star break with sweeps of both the White Sox and Rangers. However, Los Angeles finished the weekend getting swept by the Astros. The Angels are now just 43-55 this season, but their X_WL (expected won-loss based on run margin) is 48-50.

25. Milwaukee (+124) - Milwaukee is 3-6 since the All-Star break with back-to-back losing weeks. They now stand just 41-55 on the season. Milwaukee will get seven home games this week versus the Diamondbacks and Pirates.

26. Arizona (+127) - Arizona is only 41-57 overall this season after going 1-4 this past week. The Diamondbacks allowed 35 runs in just five games and they have given up 174 total runs in their last twenty-six games (6.7 runs per game). Arizona is a terrible 17-35 at home this year, while going 24-22 on the road.

27. Cincinnati (+130) - The Reds started the season 32-57, but have gone 6-3 since the All-Star break mainly due to a weak schedule of opponents (Brewers, Braves, Diamondbacks). The schedule will get tougher this week at San Francisco and San Diego.

28. Tampa Bay (+131) - Tampa Bay is 38-60 on the season after going 3-4 last week. The Rays are in terrible current form; they are just 7-24 in their last thirty-one games. Tampa Bay's pitching has improved since the All-Star break, allowing just 3.0 runs per game.

29. Minnesota (+132) - The Twins had a solid 4-3 week at Detroit and Boston. Overall, Minnesota is now 37-61 this season and one game behind Tampa Bay for the worst record in the American League. The Twins' pitching has been terrible this season, allowing 5.3 runs per game.

30. Atlanta (+134) - Atlanta is a horrible 33-66 overall this season after going 2-8 since the All-Star break. The Braves are the worst offensive team in baseball, averaging just 3.4 runs per game and batting only .237 this season.

---------------

Power Ratings compute offensive and defensive statistics into one number for each team, while accounting for factors like recent performances and strength of schedule. Power Ratings can be used as a baseline for relative spread index to compare current or future match-ups between two teams. The relative spread does not account for non-statistical factors like home-field advantage, recent injuries, game-time decisions, rivalries, publicity, and weather.
HOT CAPPER ALERT:
Steve Merril is riding an awesome 30-7 baseball run. Don't miss out on another winner, pick up his MLB Monthly Package for only $299 and watch your bankroll grow!
PGA Championship: Picks & Analysis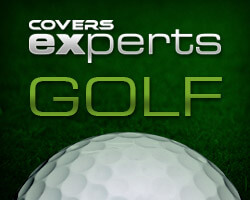 Written by: Matt Fargo
The 98th edition of the PGA Championship starts Thursday, culminating another busy and exciting season of golf Majors. The Lower Course at Baltusrol Golf Club in Springfield, New Jersey will be the host for the second time with the first coming in 2005, won by Phil Mickelson in wire-to-wire fashion. His championship was highlighted by a Friday 65 and he was able to hold off Thomas Bjorn and Steve Elkington by a shot in a Monday finish thanks to a memorable up and down on No. 18.
Baltursol is a par 70 that stretches to 7,428 yards. It was founded in 1895 on land once owned by Baltus Roll, hence the name, but the original design is a distant memory as A.W. Tillinghast came in to redo the course in 1922. In addition to this being the second PGA Championship, Baltusrol has also hosted the U.S. Open four times as well as two U.S. Amateurs and a U.S. Women's Open. The course is unique as the only two par fives happen to be on No. 17 and No. 18.
Mickelson won with a -4 back in 2005 so there is little room for error here. With a 138 bunkers on the property, trouble awaits every turn. Players will likely be laying up more often than they are used to and while driving the ball well is always a top priority, solid long iron play will be of the utmost importance since nine of the 12 par fours are 440 yards or longer with two of those checking in over 500 yards. Course management and patience need to be on display this week.
While the thought is that the Majors are dominated by the world's best players, that has hardly been the case. Of the last 31 Majors, there have been 23 different winners with Rory McIlroy, Phil Mickelson, Martin Kaymer, Bubba Watson and Jordan Spieth being the only two-time or more Major winners over that stretch. We have seen first time Major winners to start 2016 with Danny Willett winning the Masters, Dustin Johnson winning the U.S. Open and Henrik Stenson winning the Open Championship.
Since 1993, there have been 18 different winners of the PGA Championship with only Tiger Woods (4), Vijay Singh (2) and Rory McIlroy (2) being repeat winners which adds even more complication to the scenario. This tournament is known for its surprising winners even though there have been some big names at the top in recent years. It is interesting to note that the last 12 winners of the PGA Championship have had a top 25 finish in their last start so it has been a "who's hot" event.
There are some significant storylines this week. Will 2016 end with a first time Major winner in all four Majors? Can Jordan Spieth claim his first Major of the season after a pair of wins, a solo second and a T4 last year? Will Phil Mickelson keep up his solid recent play and capture his second PGA Championship at Baltursol? Can Dustin Johnson extend his streak of six straight top tens including two wins by capturing his second Major and locking up Player of the Year honors?
Dustin Johnson (+705) is the slight favorite this week followed by Rory McIlroy (+805) and defending PGA Champion Jason Day (+895). Jordan Spieth (+1,320) is a distant fourth and finally seems to have some value on his side. Open Champion Henrik Stenson (+1,385), Open Championship runner-up Phil Mickelson (+1,905) and Sergio Garcia (+2,335) round out the players at less than +2,500. Because of the heavy favorites at the top, there is a ton of value on players further down the list.
EXPERT PICKS:
Fargo's PGA Championship Winners Package (Five Winners)
Matt is coming off a WINNER 6 weeks ago with +1,310 Dustin Johnson and looks for another top finish this week! For the season, he has posted 5 winners with Brandt Snedeker (+1,600), Hideki Matsuyama (+2,000), Adam Scott (+1,900) and Charley Hoffman (+2,400) being the others! In 36 tournaments last year he nailed the Winner 11 times for +38.1 Units!
Pick:

Colorado

Capper:
Start:

July 31, 2016 - 1:10 PM

Offered at:

sbgglobal @ 185 Colorado

Analysis:
Play - Colorado Rockies w/Bettis vs Syndergaard.
Edges - Rockies: Chad Bettis 8-1 last nine overall team starts; and 4-0 last four away team starts during July. Mets: Noah Syndergaard 1-3 team starts versus N.L. West this season.
With the Rockies 3-0 versus N.L. East foes behind Bettis this season, and Syndergaard 0-2 with a 4.23 ERA in his last two home starts, a we recommend a 1* play on Colorado. Thank you and good luck as always.
> Marc's red hot hand shares another 7* Top Key Play on Sunday's MLB card, loaded with amazing winning angles inside the game, including one of which that has NEVER LOST THE MONEY. Go and get it now - don't miss out!
show analysis
show less