Who's The Hottest?!
CE Manager 0 hours, 25 minutes ago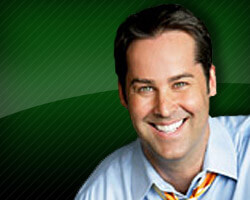 Don't be mistaken this is not a competition of looks, rather we will be looking at all the Covers Experts handicappers and determining who's performing the best on a weekly basis. This marks our 3rd edition of 'Who's the Hottest?!' Has someone taken down the mighty Ben Burns?

In this week's edition of 'Who's the Hottest?!' we will look at all sports during the time period May 22nd up until today, May 29th.

We would like to congratulate red hot Power Sports who tops the list in 3/4 catagories this week: All Sports (25-9) +11,078, MLB (16-4) +8,330, NBA (7-2) +4200. That's a 74% win percentage! Power Sports is an outstanding +$11,078 in the last week and there doesn't seem to be any end in sight.
With plays today in all mentioned sports, Power Sports look to keep you winning big with an MLB 3 Pack, A side play in NHL ECF, and a 5-Game All Access Pass. Be sure to get these hot plays here.

Honorable mention to Expert Consensus! That's right, our Consensus here at Covers has been red hot coming into today on an 8-2 streak, winning at a 80% Clip. be sure to check in daily to see who the Experts line up on!
Another honorable mention goes out to Doc Sport's for being our #1 NHL capper for the week, going 4-1 with +1,960. Be sure you to keep your eye on Doc as the Stanley Cup Finals begin next week.

We'll be back next week for another edition of 'Who's the Hottest!?', until then take it to the books!

Covers-Team
This Week in the American League
CE Manager 7 hours, 56 minutes ago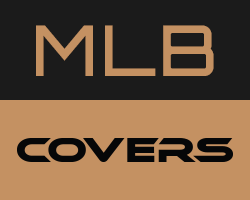 Covers Expert, Power Sports, takes a look at the American League for the week of May 28th.
Not that much has changed since the last time we discussed the American League, 17 days ago. The same three teams are in first place, although there is a tie in one division and the new challenger is one you would not have expected. More on them in a bit though; for now, the Junior Circuit remains as muddled and parity-ridden as ever with all but five teams separated by just four games.
In a parity-ridden league, the AL East was supposed to be the most parity-ridden division. So far, that notion has held "true to form." However, I wanted to single out two teams, neither of which is the Yankees or Rays, who just traded possession of first place. Instead, I wanted to make mention of the team I feel is clearly the worst in the East right now and one that could very well make a move up in the standings.
Boston (21-26) is currently in last place (entering Thursday) & they deserve to be as they are the only team in the division to have a negative run differential for the year. In fact, at -40, they have one of the four worst run differentials in all of baseball. This does not bode well for their future. At -9.6 units for the year, predictably they are big money burners as before the season started most were calling for them to win the division. That's not going to happen unless they can get the starting pitching turned around. Clay Buchholz has been the biggest disappointment of the lot, with a 2-8 TSR and down 8.25 units. There's no one situation that the Red Sox are truly awful in, so it's a case of a team clearly falling well below preseason projections. Note that the offense really hasn't done its job either, scoring two runs or less in nine of the last 15 games. With the next two series against the two hottest teams in the league right now (Texas, Minnesota) things aren't looking up in Beantown.
Right above the Red Sox in the standings is Toronto at 22-27 (-6.85 units). But the Blue Jays deserve a far better fate as their run differential of +25 is the division's best. It's not hard to identify the culprit in the disappointing record as it's a 3-10 record in one run games. Only Oakland has been worse in such affairs and while the A's don't seem to be getting any better, there is hope for these Jays. They have – by far – scored the most runs in all of baseball (255). Like Boston, pitching is a concern though. Only Milwaukee and Colorado have given up more runs. Their next three series, all on the road, are against Minnesota, Washington and Houston. Yikes. If you're thinking that you can make a profit betting the Over on Toronto games though, then think again. It's just 24-23-2 due to the fact that since May 3rd, the total for their games has always been in the 8.5 to 9.5 range. The Over is 14-8-1 in Jays' road games.
In our previous look at the American League, I told you that it was time to "sell high" on the Minnesota Twins. Clearly I was wrong. At the time of this writing, they have been the best bet in baseball at +16.0 units for the year. With their sweep of Boston combined with the Royals getting swept by the Yankees, Minnesota is tied for first place in the Central, which is shocking. But I'm fairly adamant that this won't last even though their offense is averaging a league leading 5.3 runs per game. Sure, they've won 8 of 10 series, but can their hitters really continue to be this "clutch" with runners in scoring position? The answer is no. I also have my questions about the defense. The pitching staff does a great job at limiting walks, but they also own the lowest strikeout rate in all of baseball. Led by Glen Perkins (18 for 18 in save opportunities), the team has not lost a game this year in which in entered the ninth inning with a lead. In fact, they've lost only once when leading after five, including a 24-1 record when leading after eight. That record is due to regress.
Taking a brief look out West, all I'll say is Houston could be the real deal. Not only does the offense lead baseball in home runs, with seven of the nine regulars contributing at least five, but the starting pitching is strong at the top as well. Dallas Keuchel's ground ball rate is 63.3 percent, third best in MLB, and Colin McHugh is pretty good as well. The Astros still strikeout too much, but I think that they key is that they're 6.5 games clear of everyone else in the division and none of those four are inspiring a ton of confidence right now. I don't see any reason why Houston shouldn't dominate a seven-game homestand against the White Sox and Orioles.
Until next week!
***********************************
Don't miss out on another MLB winner this season. Get all your picks, analysis, tips and more with a season long subscription today. What are you waiting for?
MLB Individual Picks | MLB Subscriptions | Steamwire
Top 5 "Jekyll & Hyde" Pitchers
CE Manager 22 hours, 48 minutes ago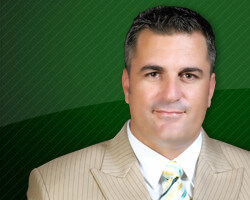 If you're betting on Major League Baseball, paying attention to split stats is an absolute must. Even the best players in the game have their weaknesses, and there may be situations when the overall numbers are misleading. For example, certain pitchers are better at night than they are in the day, or vice versa. While it's more common for pitchers to have better numbers at home, there are some that have proven to be far better on the road. Today we will take a look at some of the most dramatic splits for pitchers over the last three seasons.

1. Best Bet At Home - Jorge De La Rosa, Colorado Rockies: 20-3, 2.98 ERA at Coors Field


The 34 year old southpaw has below average numbers on the road over the last three seasons (10-16, 4.90 ERA), but his numbers in Colorado during that span are nothing short of incredible. Perhaps what makes his numbers even more impressive is the fact that more runs were scored at Coors Field than any other park in the majors during these three seasons. Few pitchers can say that actually like pitching in Denver, but for some reason De La Rosa seems to have figured out how to be successful in the most notorious hitter's park in baseball.


2. Best Bet In Day Games - Johnny Cueto, Cincinnati Reds: 21-4, 1.78 ERA in the day
The Reds ace also owns dramatic home/away splits, but his record in early games over the last three seasons is what stands out the most. His numbers at night are rather average, going just 19-16 with a 3.28 ERA under the lights. Cueto has had trouble staying healthy over the last few years, but when healthy there's nobody better in matinees.


3. Best Bet On The Road - Cole Hamels, Philadelphia Phillies: 21-16, 2.76 ERA on the road

While he might not have the best road record in baseball over the last three seasons, the fact that he's been able to win 21 games playing for one of the worst teams is pretty impressive. He was just .500 (13-13, 3.36 ERA) at home during that span. Hamels has been the subject of trade rumors in recent seasons, and he's unlikely to finish this season with the Phillies. He would likely be a good bet at home in a more pitcher friendly park if he stays in the National League.


4. Best Bet At Night - Gio Gonzalez, Washington Nationals: 31-14, 2.78 ERA under the lights


The southpaw won 21 games in 2012, and 15 of those victories came at night. He hasn't had much success in day games over the last three seasons, posting a losing record with a rather swollen .415 ERA. After having a career year in 2012 he was linked to the Biogenesis scandal, and there were rumors of a possible suspension. His numbers have dropped off since, which may or may not be a coincidence.


5. Worst Bet vs The New York Yankees - Mark Buehrle, Toronto Blue Jays: 0-6, 5.98 ERA in nine starts vs NYY


The veteran recently ended his long losing streak versus the Yankees with a 5-1 win at home in Toronto on May 6, 2015. He came into the 2015 season with a career record of 1-14, and had not won in 12 consecutive starts against the Bronx Bombers. That .067 winning percentage, was the lowest by any active pitcher with at least 10 decisions against a club.
This Week's Best Spot Bets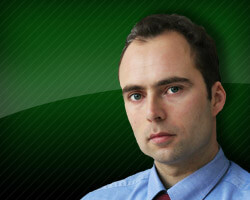 See spot. See spot bet: This week's best spot bets

Spot bets are classic handicapping practices that have proven profitable no matter what sport you're betting. Whether it's a team looking past this week's opponent, one coming off a hard-fought victory, or a rough patch of schedule, bettors can find value picking their spots. Covers Expert Ben Burns points out his favorites:

Lookahead spot

The Chicago White Sox and Baltimore Orioles will play two on Thursday after the riots in Baltimore forced two of their games to be postponed last month. That's a rare spot for MLB teams, with only a handful of doubleheaders scheduled on the 2015 calendar.

The Orioles are at home already, so they only have to show up. But the White Sox could get caught looking ahead to a busy Thursday when they wrap up a road set against the Toronto Blue Jays Wednesday afternoon. With two games on deck Thursday, the ChiSox may let Wednesday's expected starter Jeff Samardzija go a bit deeper – even if he gets in trouble – as to not deplete their bullpen before the double dip in Baltimore.

Schedule spot

The Baltimore Ravens have one of the more daunting schedules to begin the 2015 NFL season, playing three of their first four games away from home. Baltimore opens the year with two cross-country trips to Denver and Oakland before coming home in Week 3 to host Cincinnati.

This tough stretch of sked hits a peak with a road trip to Pittsburgh in Week 4 on Thursday Night Football. So, not only are the Ravens on the road for a huge divisional game under the national spotlight, but they're playing on a short week after that grueling itinerary in the first three weeks of the seasons. Early odds have Baltimore as a 3-point road underdog in Week 4.

Letdown spot

The Seattle Mariners are on the other side of the continent, wrapping up a nine-game road trip in Tampa Bay this week. The M's have gone 4-3 in the first seven games of this trek, heading into Tuesday's Game 2 with the Rays, and could find themselves in letdown mode in their first game back in Safeco Thursday.

Seattle travels back home to host the Cleveland Indians Friday. Often times, teams returning from a long away stretch can suffer a letdown in that first game home with the focus not entirely on baseball. The Mariners have been gone since May 19 and missed being at home over the Memorial Day Weekend. With little time between games and travel, beware of the Mariners in a letdown spot Friday.
P.S. Refer a friend to Steamwire and get a FREE Expert Pick of your choice!
Covers-Team
AT&T Byron Nelson Championship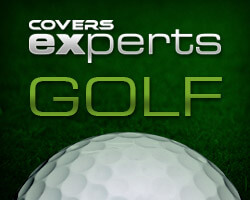 After Matt Fargo won again with Chris Kirk at Colonial last week, the PGA Tour stays in Texas this week for the AT&T Byron Nelson Championship from the TPC Four Seasons Resort Las Colinas in Irving, Texas. Irving has served as host city to the Nelson for 30 years and this event is the ninth longest running active tournament on the schedule. After following THE PLAYERS Championship the last three years, it is in a more favorable spot on the schedule and has gotten some big names this year.
This will be the eighth year the TPC will be the sole host. The winning score that first year was -7 by Adam Scott and the higher score can be attributed to the earlier date, late April, as opposed to the late May date that it now takes place at. Six years ago, Rory Sabbatini broke the tournament record at -19 while five years ago, Jason Day brought home the championship at -10. Only once has there been a winning score in single digits, Keegan Bradley in 2011 at -3.
The TPC Four Seasons Report is a 7,166-yard, par 70 layout and while there are plenty of hazards to deal with, it is the tough wind that players need to figure out. That will be the case again as the forecast is calling for high winds throughout the weekend. Hitting fairways has always been tough here and last year was no exception but because of the short course length, it comes down to putting. Also, players familiar with Texas winds is also a good asset to have.
The defending champion is Brendon Todd who shot a Sunday 66 and won by two strokes over Mike Weir for his first PGA Tour victory. He became the fourth player in the past five years to record his first PGA TOUR win at the AT&T Byron Nelson. In total, 10 players from the Official World Golf Rankings Top 30 are in play this week highlighted by Jordan Spieth who made his first ever PGA Tour start right here at age 16.
2015 Record to date after 19 events: +89.95 Units
Hyundai Tournament of Champions -5 Units
Humana Challenge +24 Units
Waste Management Phoenix Open -5 Units
Farmers Insurance Open +8.5 Units
AT&T Pebble Beach National Pro-Am +18 Units
Northern Trust Open -5 Units
Honda Classic -5 Units
WGC-Cadillac Championship +16 Units
Valspar Championship -5 Units
Arnold Palmer Invitational -5 Units
Valero Texas Open +19 Units
Shell Houston Open +23 Units
The Masters -6 Units
RBC Heritage -5 Units
Zurich Classic of New Orleans +5.45
WGC Match Play Championship -5 Units
THE PLAYERS Championship -5 Units
Wells Fargo Championship -5 Units
Crowne Plaza Invitational at Colonial +32 Units
Fargo knows his way around golf betting! Through 19 tournaments, he has nailed the Winner EIGHT times for +89.95 Units of profit including a WINNER last week with +$3,500 Chris Kirk at Colonial! The PGA Tour remains in Texas this week for the AT&T Byron Nelson Championship and Matt has FIVE selections for this Thursday start! Do not miss out!
Fargo's PGA AT&T BYRON NELSON CHAMPIONSHIP WINNER PACKAGE (FIVE WINNERS)
PGA Full Season subscription now available! Get all of Matt's 2015 PGA tournament winners and matchup picks all the way to the Coca-Cola Tour Championship. Join today!
Pick:

Pittsburgh

Capper:
Start:

May 29, 2015 - 10:10 PM

Offered at:

5dimes @ 101 Pittsburgh

Analysis:
1* Pittsburgh (10:10 ET): It's tough to go against the Padres here, after they took a bad loss at home last night, and especially w/ James Shields pitching. But the fact is this team simply isn't very good right now while the Pirates are red hot, winners of seven in a row and outscoring opponents by a 46-14 margin. They are the play here.
Shields may be unbeaten in his 10 starts (6-0) w/ the team having won the last five times he's taken the mound, but he's hardly been dominant here in 2015. In fact, his ERA of 3.75 and WHIP of 1.203 are downright pedestrian numbers. A major concern for him has been giving up the long ball as he leads the team w/ 15 HR allowed in 62 1/3 IP. Pirates' starter Francisco Liriano, despite an unfortunate 2-7 TSR, has very similar numbers to Shields, which shows just how cruel this game can often be. Liriano is off a spectacular outing where he struck out 12 and allowed just 1 ER in a 9-1 win over the Mets. He has a 1.91 ERA in four road starts.
The Pirates homered three times yday en route to the rout (Note: I won w/ the Over). None of those were from Andrew McCutchen, but that's okay; he had three hits anyway & continues to be red-hot at the plate w/ a .314 batting average in May. The Pirates are simply a much better team than the Padres right now & we can get them at a great price here because of Shields' influence on the line. 1* Pittsburgh
show analysis
show less