This Week's Best Spot Bets
CE Manager 14 hours, 35 minutes ago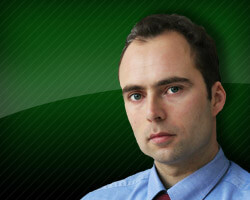 Spot bets are classic handicapping practices that have proven profitable no matter what sport you're betting. Whether it's a team looking past this week's opponent, one coming off a hard-fought victory, or a rough patch of schedule, bettors can find value picking their spots. Covers Expert Ben Burns points out his favorites:

Letdown spot

Before you set off the Fourth of July fireworks this weekend, America's neighbors to the north celebrate their country on Wednesday, July 1, better known as "Canada Day". And few things are more Canadian than enjoying the holiday with a cold 5 percent beer and flicking on the Blue Jays game – or catching Canada's team live in action at the Rogers Centre. The Canada Day game is always a big deal for the club, with a packed house and tons of festivities at the ballpark (when playing at home) as well as knowing a good chunk of the country is tuning in.

So that leaves Toronto open for a big letdown the following day – July 2. The Blue Jays have struggled with the letdown spot following the holiday for the past 15 years. Going back to 2000, Toronto is just 4-10 on July 2 (didn't play on that date in 2009) and has allowed an average of almost 5.8 runs in those contests, leading to an 8-5-1 Over/Under mark in those games. The Jays host the rival Red Sox, who always draw a big crowd in T.O., for four games starting Monday, including the July 1 and July 2 contests.

Schedule spot

The Atlanta Falcons have high hopes for new head coach Dan Quinn, the architect of the Seattle Seahawks' dominating defense the last two seasons. Quinn, who signed a five-year deal with Atlanta this February, has inside info on the Falcons' Week 9 opponents: the San Francisco 49ers. During his tenure in the NFC West, Quinn would have missed plenty of sleep game planning for San Francisco and won't have any trouble kicking this old foe while their suffering through what is expected to be a down year in the Bay Area.

That Week 9 matchup at Levi's Stadium is especially tough for the Niners, playing at St. Louis in Week 8 and looking ahead to a bye in Week 10 and road matchup with Quinn's old club, Seattle, in Week 11. Oddsmakers opened with San Francisco as a 6-point home favorite in this matchup but there's solid value with a well-informed road side – even more so if this game is hovering around a touchdown.

Lookahead spot

The New York Mets are currently enjoying the tail end of a six-game home stand, hosting the Chicago Cubs at Citi Field for three games. New York has been night-and-day when it comes to venue, boasting a 29-11 home record and an 11-26 road mark. The Mets are up just 0.67 units on the season, thanks in large part to their -15.14-unit deficit away from Flushing.

New York faces a big road trip Thursday, crossing the country to play the Los Angeles Dodgers for three games before making their way to face the defending World Series winners, the San Francisco Giants, for three contests. The Mets could get caught looking ahead to the long haul to the left side of the country in Thursday's finale with the Cubs. Last season, New York made a similar Western run – taking on Oakland and L.A. – and dropped the finale of a four-game home set against Chicago on 4-1 on August 8 before leaving town.
***Ben Burns is heating up on the diamond. Take advantage of the MLB Summer Special and get all his baseball picks and advice for 60 days for only $499***
Wimbledon 2015: Cash in Big!
CE Manager 23 hours, 43 minutes ago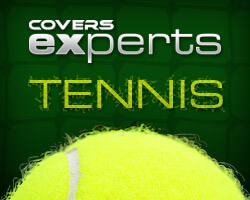 Wimbledon. The oldest tennis tournament in the world and the most prestigious. The excitement is officially underway, so get ready with the Winafy Wimbledon Subscription. You get expert picks, tips and advice all tournament long for only $199.

Just looking for single picks? We've got you covered with Wimbledon Expert Picks as low as $25.
Check out Winafy's Wimbledon Betting Previews to find out which Men to Watch and Women to Watch in this event.

Summer is here. That means some great specially sports betting opportunities like golf, tennis and soccer, along with full season sports like MLB, WNBA and CFL.

We know the value of having a hot handicapper working for you so check out the top three Covers Experts records over the past week:
Matt Fargo: 13-14 with $5,110 earned (all dogs)

Steve Merril: 9-4 with $4,324 earned
Larry Ness: 12-7 with +$3,241 earned

Covers is your home for the hottest sports handicappers.

The Covers Team
Fargo Cashes 10th PGA Winner!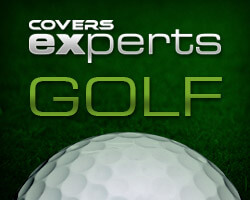 It was just another day at the office for Covers Expert Matt Fargo, as he cashed his 10th golf winner of the season with Bubba Watson (+1,200) claiming the Travelers Championship. This is back-to-back winners for Fargo, who had Jordan Spieth (+855) to win the U.S. Open. Over the course of this run, he has netted his clients a whopping 88.5 units in 24 events.
Here is what he had to say about Bubba Watson going into the week:

"Bubba Watson (+1,200) is the favorite and a chalky one at that but he looks to be the best bet from the top group based on history here. He won here in 2010 which was his first PGA Tour win as well as a solo fourth in 2013 and a T2 in 2012. He has made the cut in all five starts at TPC Highlands. This is his first second tiered tournament since February so he has a big advantage on the field."

Picking winners in a 156-man field is incredibly difficult. Fargo has made it look easy with 10 trips to the winner's circle:

Humana Challenge: Bill Haas (+2,800)

Farmers Insurance Open: Jason Day (+1,150)

AT&T Pebble Beach National Pro-Am: Brandt Snedeker (+2,100)

WGC-Cadillac Championship: Dustin Johnson (+2,000)

Valero Texas Open: Jimmy Walker (+2,300)

Shell Houston Open: J.B. Holmes (+2,600)

Zurich Classic of New Orleans: Justin Rose (+945)

Crowne Plaza Invitational: Chris Kirk (+3,500)

U.S. Open: Jordan Spieth (+850)

Travelers Championship: Bubba Watson (+1,200)


The tour now heads to West Virginia for The Greenbrier Classic. Stay tuned for the next 5-pack of tournament winners!

With the Open Championship right around the corner, there is no better time to jump on board with Fargo than now. Pick up his PGA Full Season Subscription for only $299, and get every winner right through the Tour Championship!


Make Covers your home for the best in golf betting advice.


Covers-Team


MLB Sunday: Batter Up!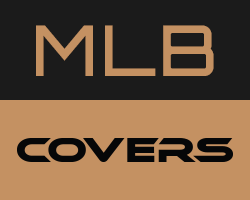 A full slate of MLB action is on tap today with several intriguing matchups. Whether you are looking to wager on a particular game or just want the strongest play available, look no further than Covers Experts for winning baseball advice!
Unsure of who to follow today? Check out these red-hot MLB runs:
Matt Fargo: 82-102 on the season, with +$9,967 earned

Steve Merril: 30-16 last 46 plays, with +$9,282 earned

Power Sports: 74-48 last 122 plays, with +$8,043 earned

Doc's Sports: 46-37 last 83 plays, with +$4,805 earned

Al McMordie: 16-10 last 26 plays, with +$4,208 earned

For the best value available, take advantage of our MLB Summer Special. Get all baseball picks and advice for 60 days from your favorite Expert for only $499.
P.S. Don't forget to check out the Experts Consensus to find out which games our cappers have aligned on today.
Take it to the books on the diamond!
- Covers Team
UFC Fight Night 70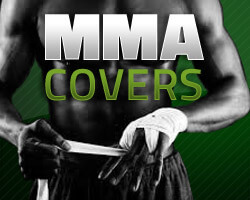 Ultimate Fighting Championships (UFC) is back once more with a free event event on Fox Sports 1 tonight in Hollywood, Florida, which is headlined by a middleweight bout between a former champion and an Olympic silver medal-winning wrestler. Our MMA OddsBreaker outlines tonight's show.

Main Card
185 lbs.: Lyoto Machida vs. Yoel Romero
170 lbs.: Lorenz Larkin vs. Santiago Ponzinibbio
185 lbs.: Eddie Gordon vs. Antonio Carlos Junior
185 lbs.: Steve Bosse vs. Thiago Santos
145 lbs.: Hacran Dias vs. Levan Makashvili

Preliminary Card
170 lbs.: Joe Merritt vs. Alex Oliveira
170 lbs.: Lewis Gonzalez vs. Leandro Silva
170 lbs.: Steve Montgomery vs. Tony Sims
135 lbs.: Sirwan Kakai vs. Danny Martinez

This event is special due to the main event of the evening, which will features two of the best middleweights in the world. Lyoto Machida is a former UFC light heavyweight champion, but he'll have his hands full with Yoel Romero, who is unbeaten in the UFC thus far and has destroyed everyone put in front of him. Both men are extremely talented, but they're also getting up there in years so time is short if they want to prove they're a contender.

There are four fighters making their UFC debuts on this card due to some injuries, so kSteve Bosse, Joe Merritt, Lewis Gonzalez, Steve Montgomery, Tony Sims and Sirwan Kakai. Of all those men, I believe Tony Sims has the brightest future. He's fighting out of his weight class for his debut fight, but if he can still pick up a win against Steve Montgomery, he'll prove himself as a legit future threat once he drops down to lightweight.

This event was riddled with issues due to problems several Brazilian fighters had with their visas and several bouts were added at the last minute to the card when multiple fights had to be cancelled in the last two weeks. It'll be interesting to see how several fighters perform on such short notice.

The MMA OddsBreaker's 6* UFC Fight Night 70 Underdog Bet is now posted - cash in big!
Pick:

LA Dodgers

Capper:
Start:

June 30, 2015 - 9:40 PM

Offered at:

williamhill @ -115 LA Dodgers

Analysis:
I want NO part of De La Rosa against LA (12.50 ERA in two tries TY) or an Arizona team which LA has beaten 23 of the L30 meetings...
My free play is on the LA Dodgers at 9;40 ET.
The Dodgers scored six runs on 10 hits Monday night but Arizona overcame deficits of 4-0 and 6-4 to win 10-6. LA had been 26-1 when scoring at least six runs. LA had allowed just 11 runs during the first seven games of its 10-game road trip but the D'backs almost equaled that total in the opener of a three-game set Monday, as Arizona pushed across 10 runs over its final four at-bats in the 10-6 victory, halting a stretch of SEVEN straight losses to the Dodgers.
The teams are back at it tonight, as Carlos Frias (5-5, 4.31 ERA) squares off against Rubby De La Rosa (6-3, 4.69 ERA). De La Rosa has faced off with all four of the Arizona's divisional opponents in his last four outings. He's had no problems with San Francisco, San Diego and Colorado from June 14-25, going 2-0 with a 0.82 ERA in that span. Opposing batters hit just .222 over those three contests with a .547 OPS and De La Rosa walked only one in seven innings while allowing one run Thursday in a 6-4 loss at Colorado.
However, back on June 8, De La Rosa (a former Dodger) got 'rocked' in Chavez Ravine, allowing 10 hits, one walk and nine ERs is just five innings of a 9-3 loss to the Dodgers. It was reminiscent of his May 1 start in LA, when he allowed three hits, five walks and five ERs over five innings on an 8-0 loss to the Dodgers. That's 10 IP, 13 hits allowed, four walks and 14 ERs for a 12.60 ERA against his former team in two meetings this year!
I want NO part of De La Rosa here or for that matter the D'backs, as prior to last night, the Dodgers had won SEVEN straight and 23 of their previous 29 against Arizona. Frias had gone 0-3 during a four-start stretch before defeating the Chicago Cubs in his last outings, when he pitched five shutout innings against Chicago and allowed seven hits and three walks to land his second victory (4-0) in his last nine starts.
Frias pitched opposite De La Rosa in the May 1 meeting and also took down Arizona on June 9, 3-1. His 'line' is 12 IP, with one ER allowed for an 0.75 ERA In the two starts vs the D'backs here in 2015. A concern here is with Frias' endurance, as he has gone more than six innings in only THREE of 11 starts this season and has not reached 90 pitches in any of his last four appearances. That could become a problem considering LA's fatigued bullpen, as SIX Dodgers relievers combined for 107 pitches and allowed all 10 runs Monday after Mike Bolsinger exited after four innings with flu-like symptoms.
That said, I repeat, I want NO part of De La Rosa against LA or an Arizona team which LA has beaten 23 of the last 30 meetings!
Good luck...Larry
show analysis
show less