14-1 MLB Run By Ben Burns!
CE Manager 19 hours, 15 minutes ago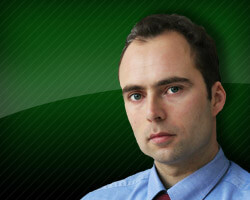 Covers Expert Ben Burns is notorious for going on red hot streaks where he reels off win after win. That is exactly what he is putting together right now, as Ben has cashed 14 of his last 15 plays in the MLB while earning his clients a whopping $10,580.
Burns capped off the weekend with a perfect 4-0 sweep on the diamond, including two huge 10* plays on the Chicago White Sox and San Diego Padres. September is almost here and the playoff push is officially on. Lucky for you, Ben has found his groove at just the right time. A full Monday card is posted, featuring a pair of top rated plays. Make sure you have them locked in!
- Burns' 10* Personal Favorite
- Burns' 10* N.L. Personal Favorite
*Save $50 off the guaranteed price and get all 3 plays in Burns' Monday All Access Pass*
Want to ride this amazing run for some serious long-term profits? Take advantage of Ben's many subscription options:
P.S. Football season is finally here! Pick up your Covers Experts NFL and NCAAF package today and get every winner on the gridiron all year long.
Take it to the books!
- Covers Team
Cash In With The Experts Consensus!
CE Manager 22 hours, 43 minutes ago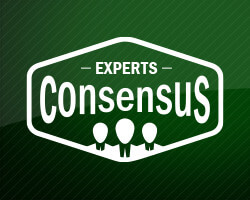 Introducing the new and improved Experts Consensus! We are excited to announce several enhancements to our premium product, so let's get straight to business.

Every day, the Covers Team will review all of our Expert Picks and look for the strongest plays on the board. When multiple handicappers align on a game, the Experts Consensus will be released. Here are the ground rules:

Criteria

A minimum of three Experts must line up on the play.
There must be at least a 3:1 ratio of Experts on that side/total.
Odds must not exceed -150.

Pricing

Consensus plays will be priced according to how many Experts are aligned on the play:

3 & 4 Experts - $60 Guaranteed/$36 Non-Guaranteed
5 Experts - $70 Guaranteed/$42 Non-Guaranteed
6 Experts - $80 Guaranteed/$48 Non-Guaranteed
7 Experts - $90 Guaranteed/ $54 Non-Guaranteed
8+ Experts - $100 Guaranteed/$60 Non-Guaranteed

Rating

All Consensus picks posted will be top rated 10* plays.

Pick Packs

When 3 or 5 Consensus plays are released in a day, picks packs will be available at a 30% discount off the full price of the individual picks.

Subscriptions

Looking for the best possible value? Get all the Consensus plays for a month for only $799 - that's a $600 savings off the original price of $1,399!


Now for a little history…this product was unveiled in February of 2014 and came in with a bang - earning +$26,890 of profit in its first calendar year!

Don't waste your time scouring for the "best looking" option out there; we already have done all the heavy lifting for you. You can now bet with confidence, knowing the sharpest minds in the industry are backing your play. Eliminate the guesswork and watch your bankroll sky rocket with the Experts Consensus.

Cash in with the Experts Consensus today!
Sunday MLB Matinee Action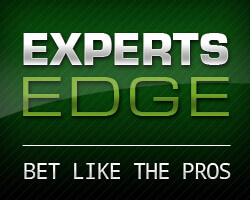 Several series with playoff implications will wrap up today and each game is getting more and more important down the stretch. Predicting the outcome in these hotly contested matchups can be incredibly difficult. That's why the Covers Experts are here, to do the heavy lifting for you so that you can bet with confidence.
Want to jump on board with a hot capper for the playoff push? Check out these sparkling August MLB records:
Larry Ness: 50-29, with +$14,664 earned
Al McMordie: 32-18, with +$7,855 earned
Marc Lawrence: 29-19, with +$6,839 earned
Ben Burns: 52-30, with +$6,389 earned
Stay on top of the most recent MLB releases right here.
It won't be long before football takes center stage on Sunday. To whet your appetite, the NFL has 2 games on the board and we have picks available for each tilt.
4:00 PM ET: Houston vs. New Orleans
- Fargo's 10* NFLX Sunday Star Attraction
- Big Al's 10* NFL Preseason Elite Info Winner
- Schule's NFLX Afternoon Executioner
- Ness' Game of the Month - 10* NFLX
8:00 PM ET: Arizona vs. Oakland
- Schule's Game of the Month (NFLX)
- AAA's 10* NFLX Sunday Night 'Art of War'
- Burns' Total of the Month (NFLX)
- NBC Sunday Night Power-House
- Lawrence's 5* Murder Angle Play
Covers is your one-stop-shop for all of your sports betting needs.
- The Covers Team
NFLX Week 3 - Picks & Advice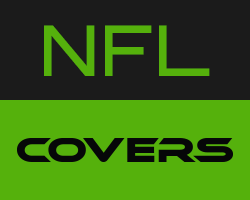 The NFL preseason is in full swing and we want to make you money! Check out three ways you can cash in on NFL preseason with Covers Experts:

1. Expert Picks as low as $15 found here
2. Covers Experts NFL Preseason Package now only $99
3. *Best Value* Covers Experts NFL Full Season Package gets you picks & advice for preseason, regular season and playoffs for only $1,199
4. Covers Experts NFL Monthly gets you picks & advice for 31 days with an Expert of your choice, only $299

Not sure which Expert to go with? Check out our top NFLX cappers so far this year:

Jesse Schule: 10-3, with $4,715 earned
Matt Fargo: 8-3, with $4,650 earned
- 10* NFLX Sunday Star Attraction
Will Rogers: 6-1, with $4,400 earned
- NFLX Saturday Night *Blockbuster*
Ben Burns: 8-5, with +$2,546 earned
- 10* NFLX Week 3 Personal Favorite
Teddy Covers: 6-3, with +$1,685 earned
- NFLX Fade the False Favorite
- NFL-X Saturday Night Absolute Annihilator

Two things we love here at Covers are football and free contests. We've got the King of Covers NFL preseason contest where you can test your football handicapping skills this preseason for a chance to win over $1,000 in cash & prizes. Like all Covers contests, it's easy to sign up for and start playing and it's 100% free so sign up today!

Make covers your home for the best in football betting picks.

The Covers Team
Are you ready for NCAAF?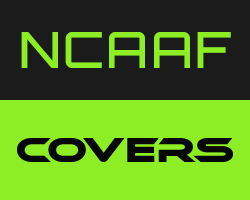 Football season is here and we've got lots of great news to share. Read on!

The NCAAF Regular Season kicks off next week and we have you covered! Check out how you can cash in on the NCAAF with Covers Experts:

1. Expert Picks as low as $15
2. Covers Experts NCAAF Regular Season Package for only $799
3. *Best Value* Covers Experts NCAAF Reg Season & Bowls Package gets you picks & advice for the ENTIRE college year for only $999
4. Covers Experts NCAAF Monthly Subscription gets you picks & advice for 31 days with an Expert of your choice for only $279

Not sure which Expert to go with? Check out last year's Covers Experts NCAAF records:

Ben Burns earned $5,337 in the 1st half
Matt Fargo earned $5,082 in the 1st half
Larry Ness earned $6,010 in the 2nd half
Steve Merril earned $5,380 in the 2nd half


Don't forget about the FREE King of Covers NCAAF contest where you can test your college football handicapping skills for a chance to win over $4,000 in cash & prizes!


Make covers your home for the best in football betting picks.

The Covers Team
P.S. NFL Price drop! Save $100 on our NFL Preseason Package now only $99 and Full Season Package now only $1,199! NFL Monthly subscriptions for only $299 coming out soon! Get the best in preseason picks and advice for less.
Pick:

San Francisco

Capper:
Start:

August 31, 2015 - 10:10 PM

Offered at:

pinnacle @ 134 San Francisco

Analysis:
The Giants have taken NINE of 12 meetings from the Dodgers this year...
My free play is on the SF Giants at 10:10 ET.
The first-place Dodgers got no-hit last night by Jake Arrieta (Cubs), after Mike Fiers (Astros) had no-hit them back on Aug 21. That makes them the first team to be no-hit twice in the same month since the 1971 Cincinnati Reds, as well as making them the first team in 92 years to be no-hit twice in that short a span. The Dodgers now look to bounce back against their bitter rivals, the San Francisco Giants. The 72-57 Dodgers have been in first place for most of the season but the Giants have refused to go away, never falling more than 5 1/2 games back. The 69-61 Giants open this three-game series just 3 1/2 behind in the NL West and should feel confident, as San Francisco has taken NINE of the 12 meetings between the two teams this year.
The Dodgers had their five-game winning streak snapped Sunday and will face Madison Bumgarner (16-6, 2.97 ERA) on Tuesday but NOT before drawing nemesis Jake Peavy, tonight. Injuries have limited Peavy to a modest 12 starts here in 2015 (4-6, 4.21 ERA / team is 6-6) but the vet is 14-3 with 2.30 ERA in 27 career starts against the Dodgers (teams are 18-9) and that includes a 6-0 record with a 2.51 ERA over his last 10 at Dodger Stadium. Meanwhile, the Dodgers will counter with lefty Brett Anderson, who is 8-8 with a 3.36 ERA over 25 starts here in 2015 (Dodgers are 13-12).
Facing a left-hander is typically good news for the Giants, who entered Sunday 18-12 against lefties in 2015. They did lose to Garcia and the Cards yesterday but note that Garcia came in having never allowed more than three ERs in any one of his 13 previous starts in 2015, including allowing two ERs or less 10 times. However, the Giants reached him for four runs on 10 hits in 6.1 innings but still lost, 7-5. That said, the Giants showed again that they LIKE facing lefties. As for Anderson, they like him just fine. Yes, Anderson allowed one run over six innings of a 10-2 win at Los Angeles back on June 21 but that's after he went 0-4 with a 5.67 ERA in his first six career starts against San Francisco.
Taking a price with Peavy is too tempting too pass up!
Good luck...Larry
show analysis
show less