9th Straight MLB Winner For Big Al?
CE Manager 8 hours, 56 minutes ago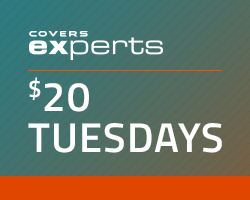 Al McMordie is on absolute fire at the ballpark right now, as he cashed his 7th and 8th STRAIGHT WINNERS last night with Detroit and Cleveland. This tidy four-day stretch has produced +$7,600 of profit for himself and his clients. Now for Tuesday, Big Al is going for his 9th BASEBALL WINNER IN A ROW. And it's a HUGE 10* play. Don't miss out on the hardball cash. Hop on board right now!
It was a disappointing split on the diamond last night for Jesse Schule, as the Tigers came one run short of another perfect night. However, 'The Iceman' is still an incredible 16-3 (84%) overall in the last four days, good for +$10,050 of the house's money. Join him today as he extends this run with his MLB Texas Chainsaw Massacre.
$20 TUESDAY IS BACK!

Happy Tuesday folks! Today is customer appreciation day, and to help show our gratitude to our loyal clients, select Expert Picks are only $20 Guaranteed & $12 Non-Guaranteed. Let's take a look at what's on the board:
Zack Cimini (+$22.6K s/ Covers debut, 33-21 MLB streak)
Zack took care of business in come back fashion on Monday with the Cardinals. Tuesday, it's customer low-price offering with $20 selections. Nab Zack's value play right here.
Dave Cokin (5-1 GOW's, 15-6 MLB Run)
Here's one you don't want to miss! Dave's Supertotals are few and far between, as the numbers simply have to be so overwhelming there's only one way to play. There is such a game on tonight's big league slate, and it's Dave's first ever O/U selection at Covers. Top of the ticket material!
Will Rogers (136-106-2 all sports run, 3-1 Monday)
The "sharp money" is always on the "The Coach," especially when he releases one of his patented "Clinic" plays. The oddsmakers are offering this favorite far too cheaply!
Power Sports (16-9-3 overall L7 days, 6-1 run w/ 10*s)
Having produced a winning record in EVERY MONTH so far (50-40-2 in August), he is now a RIDICULOUS 82 GAMES OVER .500 YTD! It's Tuesday, so take advantage of this *SPECIAL OFFER* for as little as $12!
ACT NOW FOR SAVINGS:
The 2016 college football season kicks off Thursday, so that means only THREE DAYS REMAIN on our Early Bird Specials!
NCAAF Regular Season - $699 (Reg. $849)
NCAAF Regular Season + Playoffs - $799 (Reg. $999)
Covers is your home for the best in sports betting deals.
The Covers Team
Changing NFL Opinions in August
CE Manager 22 hours, 36 minutes ago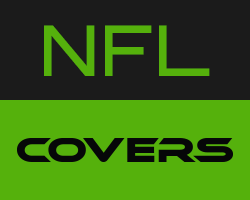 Written by: Teddy Covers
If you read my NFL previews over the summer months (eight different Wiseguy Reports, one for each division), you know that I had some pretty strong opinions about a good handful of teams prior to the start of training camp and preseason. In fact, 15 of the 32 NFL teams were on my initial 'short list' for potential season win total bets, just shy of half the league. These were all teams that, on paper, looked better or worse than initial oddsmaker projections.
After watching three weeks of NFL Preseason action, most of my initial opinions have been reinforced, and the betting markets have agreed with the vast majority of the win total wagers that I've made and those I've advised my clients to make. That being said, I've changed my opinion on a handful of those 15 teams, in several cases rather strongly. In this week's wiseguy report, I'm going to flesh out what I've seen in the Washington Redskins, Miami Dolphins, Chicago Bears and Baltimore Ravens that have me thinking very differently about those squads today compared to my opinion of them a month ago.
For the Redskins, the change in thought process is easy to understand – their competition in the NFC East sure doesn't look at tough as it did! Dallas just lost Tony Romo (and don't think for a minute that Dak Prescott is going to put up 'preseason' like numbers once he's facing first string defenses when those D's are actually blitzing and stunting). No team in the NFL has looked worse on offense in August than the Giants, with clear deficiencies on the offensive line and the receiving corps. And despite going 3-0 SU and ATS here in August, the Eagles are going through a major transition in styles with injuries riddling their lineup already.
Just by default, the Redskins look better, and when we factor in the changes in the season win total marketplace, their strength of schedule has declined rather dramatically. And from a 'watch and learn' perspective here in August, I've been extremely impressed with the Redskins skill position talent level – Kirk Cousins has weapons all around him. I was leaning 'Redskins Under 7.5 Wins' last month; now I could only bet them Over.
The Miami Dolphins were a dead nuts 'Under' team in my initial NFL analysis. An underachieving QB with 'dump him at midseason and start looking at other guys' potential, a very young, very inexperienced coaching staff and a top heavy roster that seemed to lack quality depth were my top three primary concerns.
But I've been impressed with just about everything I've read about first year, first time head coach Adam Gase and his coordinators Clyde Christensen and Vance Joseph. The Dolphins offensive line has 'elite' potential, which will make Ryan Tannehill's life much easier while opening up holes for Jay Ajayi and Arian Foster. And with Cameron Wake finally healthy, joining Ndamukong Suh and Mario Williams on the defensive line, Miami's potential strength in the trenches cannot be ignored. I was thinking 'Dolphins Under 7 Wins' in July. Now I could only bet them Over.
For the Bears, my change of opinion has been all about the injury woes. This was a team primed to make a big jump in John Fox's second year on the job. Remember, Fox took Carolina to the Super Bowl in his second year as the head coach of the Panthers. He did the same thing in his second year with the Broncos. For Chicago, an 8-8 record in his second year would (and will) cash Over bets. And with the NFC North facing a particularly weak slate of foes (NFC East and AFC South foes, plus Chicago's two 'extra' games come against San Fran and Tampa), the Bears looked pretty good on paper heading into August, especially after a modest spending spree on defense in free agency.
But make no mistake about it – no team in the NFC has more injury concerns coming into September than John Fox's squad does. On a 90 man roster, 24 of them missed at least one practice last week – not counting the guys who were limited participants due to a nasty stomach virus that was floating around their facilities. They've suffered a series of injuries on the offensive line, and Jay Cutler is one QB I'm not in any rush to be betting on when his protection is subpar. This team has had a bad month, and I could only bet them Under 7 Wins at this stage of the preseason.
Baltimore set a team record last year, putting 20 players on injured reserve. The result was a 5-11 disaster, ending a streak of six playoff seasons in the past seven years, including a Super Bowl title for Joe Flacco and company. When the Ravens came into 2016 lined at 8.5 wins, my initial reaction was to take a good, hard look at that Under – they'd need a four win improvement to beat me. With a significant roster overhaul in the offseason, at first glance, the Ravens looked more like a rebuilding squad than a re-loading one.
But from an organizational standpoint, there aren't many superior organizations to what Baltimore has put in place throughout the 'Ozzie Newsome as GM' era. And what's been readily apparent here in August is that the Ravens are loaded with quality depth. Look no further than how badly Baltimore's second stringers outplayed Detroit's first stringers in Week 3 of the preseason. Indy and Chicago both had similar injury woes, and both of those teams got annihilated on their own home fields in Week 3
But the Ravens – short-handed on both sides of the line of scrimmage – showed off their improved depth and rolled the Lions. Good organizations make good personnel decisions and the Ravens woes from last year appear to be behind them. I'm not going to flip and suddenly look to bet Baltimore Over 8.5 wins, but I have no interest in asking this team to finish at or below .500 this year in order to cash an Under wager.
EARLY BIRD SPECIALS: Regular Season - $799 | Regular Season + Playoffs - $899
Weekend Recap: Schule Goes 15-2!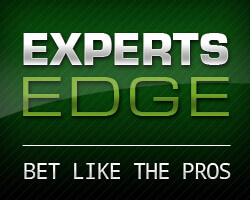 The final weekend of August is in the books and the Covers Experts are closing out the month with a bang! Let's take a look at who's heating up heading into September.
Jesse Schule leads the charge, fresh off a perfect 6-0 (100%) Sunday card. That made it 15-2 (88%) overall since Friday and 23-5 (82%) going back to last Wednesday. Football season is The Iceman's forte, so there is no better time to jump on board. Week 1 NCAAF and NFL plays are already locked in!
Monday Picks:
Schule's MLB "TOO GOOD TO BE TRUE" *BLOCKBUSTER*
- The old saying goes like this: "If it sounds too good to be true, then it usually is".. The key word being "usually".. meaning it isn't always the case. The Iceman thinks he's found the exception to the rule at the ballpark tonight. When the bookmakers make a mistake, it doesn't take long for The Iceman to Jump All Over it!
Schule's MLB T-E-R-M-I-N-A-T-O-R
- THE TERMINATOR IS LEGENDARY! The Iceman is world renowned for his signature totals play. He's proven throughout his career to be one of the BEST IN THE BUSINESS when it comes to O/U bets with a record of +$18,682 with all totals in 2016. You can expect HISTORY TO REPEAT ITSELF at the ballpark tonight.
Matt Fargo had a big weekend on the links, cashing Patrick Reed (+4,000) to win The Barclays. This was Matt's SIXTH PGA WINNER of the season! On the diamond, Fargo cashed a couple of live underdogs with San Diego (+135) on Saturday and Oakland (+167) on Sunday. More of the same today!
Monday Picks:
Fargo's MLB Monday Underdog Double Play (+$8,210 L33 Days)
- Fargo is coming off a Sunday baseball split but showed a profit thanks to +167 Oakland! He is on a SWEET +$8,210 run thanks to big underdog winners including the +180 Braves, +186 Rockies and +192 White Sox! Last season, Fargo profited on 60 of 90 (67%) MLB Underdog Double Plays and goes for a PERFECT 2-0 SWEEP on Monday night! Guaranteed!
Speaking of MLB dominance, Al McMordie went undefeated over the weekend, improving to 6-0 (100%) over his last 6 baseball releases. Big Al is also ready for the football season, with two NCAAF plays posted including his Week 1 Game of the Week!
Monday Picks:
BIG AL's MONDAY BASEBALL ELITE INFO WINNER -- 10*
- Al McMordie looks to remain RED-HOT on Monday in Baseball, as he CASHED his 6th STRAIGHT MLB play on Sunday with the Pittburgh Pirates. If you enjoyed that big-time $$$-Maker, then don't miss Big Al's 10* MLB Elite Info Winner on Monday, as it's out of a super 62-34 situation. Go get it!
BIG AL's 40-16 MLB MOUND MISMATCH MASSACRE!
- Big Al seeks his 7th STRAIGHT BASEBALL WINNER. Here, pick up his Mound Mismatch Massacre, backed by a 40-16 angle. Get on board right now, and kick-start your week with an EASY WINNER!
SAVINGS ALERT:
Be sure to take advantage of Early Bird pricing on NFL subscriptions:
NFL Regular Season - $799 (Reg. $999)
NFL Regular Season + Playoffs - $899 (Reg. $1,199)
Take it to the books!
- Covers Team

Fargo Cashes 40/1 PGA Winner!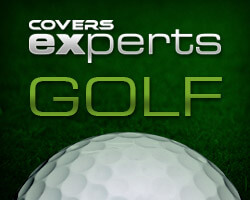 Golf's version of the postseason got underway last week with The Barclays - the 1st leg of the FedEx Cup Playoffs. If you have been following Matt Fargo's weekly picks, you know he has been knocking on the door for a big winner.
That is exactly what happened on Sunday, as Fargo finally broke through and cashed Patrick Reed (+4,000), earning a nice payout for himself and his clients.
Here is what he had to say about Patrick Reed before the week:
"Reed is winless on the season but has been as consistent as they come. He has four top 12 or better finishes in his last five starts and he is tied for No. 9 on the PGA Tour with nine top tens. His accuracy off the tee is a concern at a course like this but he makes up for it being ranked ninth in strokes gained around the green and eighth in scrambling. While putting is not huge here, it can save him in numerous occasions."
Just to prove how sharp this guy is, he also had Emiliano Grillo (+8,00) and Rickie Fowler (+4,000) to win, who finished T2 and T7 respectively.
"Grillo is having a sensational rookie season as he is up to No. 37 in the world thanks to a win to start the wraparound season and consistently making cuts. He has not missed a cut since THE PLAYERS and has four top 14s or better since then. While he really has been in contention, the fact that he is ranked No. 3 in total driving and No 18 in ball striking makes him very dangerous at Black."
"Fowler has had a rough second half of the season even though he has not missed a cut since the U.S. Open, a span of six straight starts. This is a huge value play as catching the No. 8 ranked player in the world at these odds do not come along often. He played well here in 2012 with a T24 that was highlighted by an opening round 67. He is ranked No. 19 in total driving (distance plus accuracy), a big stat for Black."
The victory made it #6 on the season for Fargo, following up a 2015 campaign that saw him cash 11 outright winners.
The Playoffs now head to Boston for the Deutche Bank Championship starting on Friday. Pick up Fargo's PGA FedEx Cup Playoffs Subscription and get every winner through the Tour Championship. BONUS: Includes Ryder Cup Picks!
Covers is your home for the best golf betting advice.
The Covers Team
Sunday NFLX Triple-Header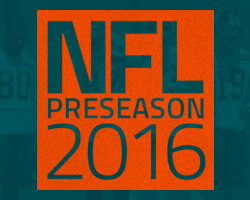 Sunday gives a little taste of the regular NFL time slots with a 3-game card to cap off Week 3 of the Preseason. Let's dive into the action with Expert Picks for each tilt.
Updated Preseason Records Through 8/27/2016
Brandon Shively: 7-3 (70%), +$3,910
Marc Lawrence: 6-1 (86%), +$3,795
Power Sports: 8-4 (67%), +$3,188
Al McMordie: 6-3 (67%), +$2,740
1:00 PM ET: San Diego at Minnesota (MIN -6, O/U 41)
Game of the Month (NFLX) - Schule's PRE-SEASON BEST BET!
*10* Sunday Afternoon POWER-HOUSE
Rogers' 10* Top Non-Conference Ticket
4:25 PM ET: Arizona at Houston (HOU -1, O/U 41.5)
Marc Lawrence 7* NFL Preseason Powerful Top Crush Play!
Fargo's 10* NFLX Game of the Month
BIG AL's NFL HIGH ROLLER WINNER -- 10*
Teddy's TV Moneymaker: Texans vs Cardinals on Fox
8:00 PM ET: Cincinnati at Jacksonville (JAC -1.5, O/U 43)
GAME OF THE MONTH! (NFLX) BURNS' 10* NFLX GOM!
Larry Ness' 10* O/U Oddsmaker's Error
Rogers' 10* NFLX Game of the Month - #1 Play of Preseason
SAVINGS ALERT:
Be sure to take advantage of Early Bird pricing on NFL subscriptions:
NFL Regular Season - $799 (Reg. $999)
NFL Regular Season + Playoffs - $899 (Reg. $1,199)
Covers is your home for the best football betting advice all season long.
The Covers Team
Pick:

Hawaii

Capper:
Start:

September 3, 2016 - 12:00 PM

Offered at:

bookmaker @ 42 -110 Hawaii

Analysis:
This is a Free #NCAAF play on the Hawaii #Warriors.
The public loves Michigan this year, and it's easy to see why. The Wolverines completely turned things around winning 10 games last season, after going just 5-7 in 2014. While Jim Harbaugh's first year as Michigan's head coach has come with plenty of fan fair, I believe this team is way overrated. It's important to keep in mind that all 10 of last year's wins came against teams that finished the season unranked. They lost at Utah, at home to Michigan State, and they were blown out at home versus Ohio State.
The Wolverines will host the Hawaii Rainbow Warriors in their season opener, and they are asked to cover an enormous number here. Despite the fact that they played their fair share of cupcakes last season, they didn't win any games by as much as 40 points. Hawaii was brutal last year, losing 10 of 13 games. Many of those losses were blowouts, but even against the likes of Ohio State and Wisconsin, the margin of defeat was less than 40 points.
They lost 38-0 at Ohio State in Week 2, and it's worth noting that Michigan didn't fair much better losing 42-13 when they traveled to Columbus. Hawaii has plenty of talent returning from last season, and this team might just be more competitive than it was a year ago.
The Warriors will get a chance to work out the kinks a week earlier when they play California in Australia. The Wolverines will not have that luxury, with a new quarterback under center in their first game of the season. Even if everything goes smoothly for Michigan, and they somehow manage to build a big early lead, expect Harbaugh to pull the starters which would likely allow Hawaii to get a back door cover.


Take HAW.


GL,


Jesse Schule
show analysis
show less