NBA Sunday: Keys to Victory
CE Manager 0 hours, 18 minutes ago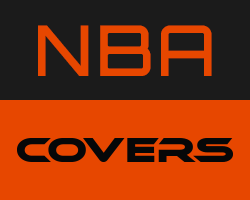 Sunday's action gets underway with the Cavs' return to the postseason and culminates with a road test for the defending champs. Our Experts have you covered for all four games.
3:00 PM ET: Boston vs. Cleveland (Cavs -11.5, O/U 203)
5:30 PM ET: Brookly vs. Atlanta (Hawks -10, O/U 201.5)
8:00 PM ET: Portland vs. Memphis (Grizz -5.5, O/U 188.5)
10:30 PM ET: San Antonio vs. L.A. Clippers (Clips -1.5, O/U 207)
Unsure of who to go with? Check out these 2014 NBA Playoff records:
AAA Sports: 37-19 with $15,210 earned
Sean Murphy: 28-16 with $11,252 earned
Larry Ness: 30-19 with $9,583 earned
Don't forget, NBA Playoff Packs are on sale for only $395. Get the best in basketball picks, tips & advice right through the finals.
Covers is your home for postseason betting.
Covers-Team
UFC on Fox 15 Preview
CE Manager 8 hours, 11 minutes ago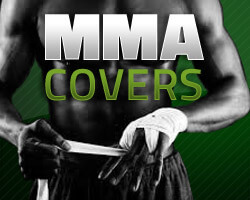 Ultimate Fighting Championships (UFC) is back once more with a free event tonight in Newark, New Jersey, which is headlined by a pivotal middleweight bout between a pair of top contenders. Here's the outline for tonight's show:

*Main Card*
Lyoto Machida (22-5) vs. Luke Rockhold (13-2)
Jacare Souza (21-3) vs. Chris Camozzi (21-9)
Cub Swanson (21-6) vs. Max Holloway (12-3)
Felice Herrig (10-5) vs. Paige VanZant (4-1)

*Preliminary Card*
Jim Miller (24-5, 1 NC) vs. Beneil Dariush (10-1)
Ovince Saint Preux (17-6) vs. Patrick Cummins (7-1)
Corey Anderson (4-0) vs. Gian Villante (12-5)
Takeya Mizugaki (20-8-2) vs. Aljamain Sterling (10-0)
George Sullivan (16-3) vs. Tim Means (23-6-1)
Diego Brandao (18-10) vs. Jimy Hettes (11-2)
Eddie Gordon (7-2) vs. Chris Dempsey (10-2)

This event is special because of the main event of the evening, which features two former champions. Luke Rockhold entered the UFC as the reigning Strikeforce middleweight champion, and has quickly burst onto the scene, having won his last three fights in devastating fashion. Lyoto Machida was the former UFC light heavyweight champion and while he came up short in his last bid to win the middleweight crown, it was one of the best fights of 2014. Both men are vicious strikers with excellent ground games, so this fight is expected to be a very entertaining stand-up affair with the winner potentially earning a shot at the title.

Another fight to keep an eye on is the featherweight bout between Cub Swanson and Max Holloway. Swanson had his six-fight winning streak snapped by Frankie Edgar a few months ago, while the upstart Holloway has won five straight entering this bout. If Holloway is victorious, he'll be right in the mix among the top contenders at 145 pounds while if Swanson wins, he'll be right back on track in the division. Both men are very entertaining strikers and this fight has the potential to be a barnburner should it stay on the feet.

Several top prospects in the promotion will also be on display. Former Ultimate Fighter season 19 winner Corey Anderson looks to prove he's the real deal at light heavyweight while unbeaten bantamweight prospect Aljamain Sterling will face his toughest test yet against Takeya Mizugaki as he begins his climb up the 135-pound ladder. The main card will also
feature a women's strawweight fight between Felice Herrig and Paige Vanzant. VanZant is just 21 years old and is looking for a statement win as she looks to enter the title mix.

Feel free to check out our bets for the event. Our UFC on Fox 15 plays (including a free bet) are now posted.

Good luck!
NBA Playoffs are here!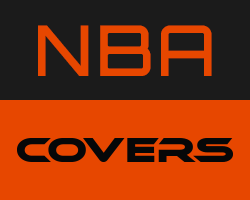 NBA playoffs are starting today! The teams are taking to the hardwood early for a non-stop opening weekend. Be sure to get in on some hot cappers, and finish the NBA season on a high note!

Washington @ Toronto - Sat. @ 12:30 ET
New Orleans @ G-State - Sat. @ 3:30 ET
Milwuakee @ Chicago - Sat. @ 7:00 ET
Dallas @ Houston - Sat. @ 9:300 ET

******************************

Boston @ Cleveland - Sun. @ 3:00 ET
Brooklyn @ Atlanta - Sun. @ 5:30 ET
Portland @ Memphis - Sun. @ 8:00 ET
San Antonio @ L.A. Clippers @ 10:30 ET

Not sure which Covers Expert to go with this year? Check out last year's Expert NBA Playoffs records.
AAA Sports: 37-19 with $15,210 earned
Sean Murphy: 28-16 with $11,252 earned
Larry Ness: 30-19 with $9,583 earned

Also, see the records for the 14/15 NBA regular season.
Matt Fargo: 125-105 with $13,058 earned
AAA Sports: 106-85 with 10,636 earned
Bryan Power: 155-135 with $8778 earned
**UPDATE**
Pick packs are in! Get these on your card right away!

AAA's VERY EARLY *30 STAR* OPENING DAY NBA PLAYOFF PACKAGE!

Doc's Saturday NBA 3-Pack | Doc's Sunday NBA 3-Pack


**OR**
Get these big winning picks:

"The Coach's" Very Early *10* NBA SURE SHOT

AAA's VERY EARLY 10* ART OF WAR (Wizards/Raptors!)

Doc's Saturday Wizards/Raptors 10* Sure Shot
As always, Good luck!
Covers Team
Get Your NHL & NBA Playoff Packages!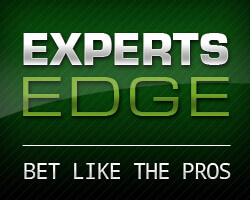 NBA playoffs start this Saturday but you don't have to wait: Covers Experts NBA Playoff Packages are now available for only $395. Get the best in hoops picks, tips & advice from now all the way to the last Finals game. Purchase today!

Not sure which Covers Expert to go with this year? Check out last year's Expert NBA Playoffs records.

AAA Sports: 37-19 with $15,210 earned
Sean Murphy: 28-16 with $11,252 earned
Larry Ness: 30-19 with $9,583 earned


The NBA playoffs aren't the only post-season action: The NHL Playoffs began last night with a flurry of games. Get your Covers Experts NHL Playoff Packages now for only $199. Get the best in hockey picks, tips & advice from now all the way to the last Stanley Cup game.
Not sure which Covers Expert to go with this year? Check out last year's Expert NHL full season records.

Ben Burns: 174-95 with $35,704 earned
AAA Sports: 178-123 with $25,434 earned
Matt Fargo: 108-102 with $7,316 earned


Covers is your only source for the best in playoff action.
RBC Heritage Preview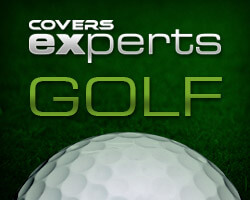 It doesn't get much better than what we saw last week at the Masters with Jordan Spieth putting on a record performance in going wire-to-wire and while this week is a definite letdown, there is still some solid golf on tap. The PGA Tour moves three hours southeast to Hilton Head for the 47th edition of the RBC Heritage from Harbour Town Golf Links which has followed the Masters 31 of the past 32 years.
Even though the RBC is a mainstay on tour, it has been considered a letdown for the green jacket champion as 12 of the last 13 years has seen the winner not play in Hilton Head. But that is not the case this year as Spieth is making the trip and playing his fifth event in five weeks. Even he said right after the Masters not to expect much of him this week as he is flat out tired.
In total, 10 of the top 30 players in the world are in action this week on HHI including defending champion Matt Kuchar. While defending here has been difficult as only three players have won back-to-back Heritage titles, the defending champions have still played well the following year as they have made the cut 21 consecutive years. Additionally, playing in the Masters the prior week has been a big edge as well.
Bombing the ball does not help here as Harbour Town measures just 7,101 yards and while being a par 71 contributes to that somewhat, short is not easy here. Harbour Town Golf Links is ranked second over the last 11 years on tour in hardest to hit greens in regulation. The only event that ranks higher is the U.S. Open so that is saying something. The main reason is the size of the greens as they are small and well protected. Scrambling success is enormous.
2015 Record to date after 13 events: +72.5 Units
Hyundai Tournament of Champions -5 Units
Humana Challenge +24 Units
Waste Management Phoenix Open -5 Units
Farmers Insurance Open +8.5 Units
AT&T Pebble Beach National Pro-Am +18 Units
Northern Trust Open -5 Units
Honda Classic -5 Units
WGC-Cadillac Championship +16 Units
Valspar Championship -5 Units
Arnold Palmer Invitational -5 Units
Valero Texas Open +19 Units
Shell Houston Open +23 Units
The Masters -6 Units
By: Matt Fargo
Pick:

O (WIN at ANA)

Capper:
Start:

April 18, 2015 - 10:30 PM

Offered at:

allyoubet @ Over 5 -140

Analysis:
These two teams have now played FIVE of their last six games over the total when playing in Anaheim...
My free play is on Anaheim/Tampa Bay Over at 10:35 ET.
Anaheim rallied from a 2-1 deficit in the third period to defeat Winnipeg 4-2 in the opening game of this series. The Ducks' top-line of Corey Perry and Ryan Getzlaf got rolling in that final period, as Perry scored twice while assisting on Getzlaf's goal that ended the game. It is hard not to conclude from that onslaught that Anaheim's superstars are a level above and beyond the capable but unspectacular set of defensemen that the Jets have to offer. The dilemma for the Jets' head coach Paul Maurice is that if he focuses too much of his players and energies on that dynamic duo of Perry and Getzlaf, that will open up opportunities for Ryan Kesler who anchors a very powerful second line for the Ducks. The over is now 12-4-6 in Anaheim's last 22 games in the Western Conference quarterfinals after Game 1 of this series finished over the toatl of five. The over is also 5-1-1 in the Ducks' last seven home games against teams with a losing record on the road. Goalie Frederik Andersen was up to the task in the opening game by stopping 25 of the 27 shots Winnipeg peppered him. However, Andersen remains a question mark between the pipes given that he had a mediocre 2.56 goals against average and .906 save percentage after the All-Star break prior to Thursday's game. If it were not for John Gibson's upper body injury, Andersen may not have been head coach Bruce Boudreau's choice to be in net to begin this series. Gibson will be ready to go sometime during this series which means Andersen will be looking over his shoulder. He can blow up at any time in this series.
Winnipeg will likely play this game fast-and-loose after blowing that 2-1 lead on Thursday. Stealing Game 2 of this series remains a luxury rather than a necessity for this team, which should remain confident that it can win this series despite being an 8-seed. The Jets have now played NINE of their last 13 road games over the number against teams with a winning percentage over .600 on their home ice. However, the concern this team has but will not dare mention out loud is that goalie Ondrej Pavelec has lost his magic after an incredible second half of the season, where he culminated his 1.98 goals against average and .932 save percentage with three straight shutouts on the road. While Pavelec's play definitely put his team in a position to win the opening game of this series, the fact remains he gave up four goals on just 33 shots. His Game 1 numbers are reminiscent of his unspectacular 2.86 goals against average and .908 save percentage career numbers that he began this series with rather than the lightning in the bottle numbers he put up in the second half of the season after winning his job back from backup Michael Hutchinson. These two teams have now played FIVE of their last six games over the total when playing in Anaheim. Expect another game to finish over the number in Game 2 of this series. Take the over.
Good luck...Larry
show analysis
show less