Have You Redeemed Your 2 Free Picks?
CE Manager 18 hours, 57 minutes ago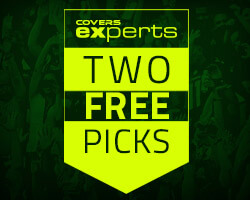 Becoming a Covers Experts member has never been as good as it is today. Not only will you get access to the very best in picks, tips and advice from industry leading handicappers, but we'll even let you try out our product for FREE!

You heard right. Join today and we'll give you two FREE winning picks (no purchase necessary). Here's how it works: add a credit card to your existing Covers account and once your account is verified, contact us to get your picks and cash in! Don't worry, you can redeem your two free winning picks at any time – they'll never expire.

As well, once your account is active you'll be able to purchase freely and access any picks which you have already bought. To view your chosen picks, simply click on the My Experts tab that is located on the top right-hand corner of the Covers Experts page beside the shopping cart.

New to Covers Experts? Well then this offer is for you! Get two FREE winning picks – no purchase necessary.

Click here to get started!

Customer Support: 1-800-840-9677
(10am - 10pm EST Mon to Fri. 9am - 10pm EST Sat - Sun)

Email us at: experts_support@coversmedia.com
Saturday Outlook: MLB Profits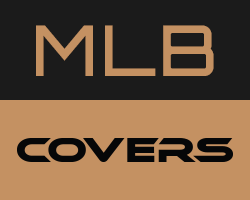 We are now a week or so into the second half of the MLB season and the Covers Experts are showing some massive profits this year. Saturday's card offers plenty of opportunity to pad your bankroll for the weekend. Find out who to follow down the stretch!
Top MLB Cappers for the Month of July:
Power Sports: 39-19 (67%), +$10,290
Power Sports is having a DREAM MLB SEASON (Up $21,000 so far!) Also, 10-1 YTD in CFL/AFL (Perfect 6-0 CFL)
Brandon Shively: 26-21 (55%), +$7,130
Brandon delivered his strongest MLB Runline Play of the Season last night with a WIN on the Mariners to improve to 6-0 his L6 MLB Games of the Week/Month. Saturday he has TWO 10* RELEASES and BOTH are on the RUNLINE.
Al McMordie: 21-13 (62%), +$3,640
Recognized as a leader in the industry Big Al has been known to crush books in all different sports. Currently: 35-20 MLB run, 68-42 Football run, and is an AMAZING 284-203 in Pro Football since 2003!
Big Al's 78% Baseball Division S*M*A*S*H!
AAA Sports: 27-14 (66%), +$4,024
AAA has spied a couple of great investment opportunities on Saturday. Still 10-5 +$1,772 ALL L7 days, 28-18 in July, 39-18 +$9,360 MLB L30 days and 129-88 +$18,561 MLB YTD!
AAA's Situational Putching Mismatch
Larry Ness: 35-25 (58%), +$2,016
Ness was 3-1 on Friday, highlighted by CFL GAME OF YEAR on Saskatchewan and going 2-1 in MLB. If you've ever thought about jumping on board and giving Larry a "test drive," then Saturday is the day! Ness steps out with a quartet of "fan favorite" MLB releases including:
MLB Daytime Dominator | MLB 10* Situational Stunner
Ness' Weekend Wipeout Winner | Ness' L.V Insider
For all Saturday MLB Expert Picks, click here.
SAVE BIG AND WIN BIG with the MLB Monthly Package - 31 days of baseball picks from your favorite capper for just $299.
Take it to the books!
- Covers Team
How do you start using Steamwire™?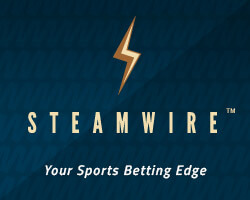 Here at Covers we like to keep things simple. That includes how to sign up for and start using Steamwire™. We also like free stuff because, let's face it, nobody likes risk, especially in sports betting. That's why we offer a FREE Steamwire™ trial period for 30 days with no obligation. Now you can use Steamwire™ for a full month before you buy.

How exactly do you start using Steamwire™? We'll break it down for you:

1. Create your FREE Covers member account
2. Purchase your FREE Steamwire™ 30-day trial
3. Access Steamwire™ on mobile, PC, tablet or Twitter
3. Get the Steamwire™ mobile app from the iOS app store or Google Play
5. After 30 days, your subscription will auto renew for only $19.99/month

Steamwire™ is only $19.99 per month – that's less than $1 a day! That's a pretty amazing deal when you think about it. For the price of a single subscription, get access to picks & analysis from a team of Covers Experts.

Pssst: pass it on! Refer a friend to Steamwire™ and get a Non-Guaranteed FREE Expert Pick of your choice. Sign them up and you'll get a free credit towards any individual Non-Guaranteed Expert Pick. Contact Covers Customer Support today to learn more!

Have more questions about Steamwire™? Make sure to visit Covers.com to check out Steamwire™ FAQs to make sure you get the most out of your FREE 30-day trial. Also feel free to email us or call Covers Customer Support at 1-800-840-9677.

The Covers Team
CFL Week 5: Top Cappers & Hot Picks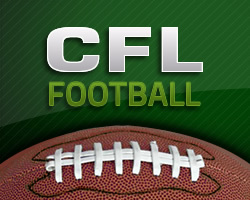 For all the football fans out there looking for some action before NFL and NCAAF return, the CFL is a great option. It is a wide open game that offers no shortage of excitement and can be very profitable to wager on.
If you are new to the game, let the Covers Experts guide you in the right direction. They know how to spot winning angles north of the border.
Top Cappers Through Week 4:
Power Sports: 6-0, (100%), +$6,000
Larry Ness: 6-2 (75%), +$3,650
Brandon Shively: 3-1 (75%), +$1,680
Will Rogers: 6-4 (60%), +$1,660
Hot Picks For Week 5:
*10* CFL Game of the Week (Power Sports)
- It's only July, but already Power Sports has a *STUNNING 10-1 YTD Football Record* (CFL/Arena) including a PERFECT 6-0 start in CFL! There hasn't been anything to his liking in CFL the past two weeks, but Power returns "North of the Border" here w/ an opportunity that's WAYYYY too good to pass up on! He HIGHLY recommends that you do the same.
- 32 year handicapping veteran Larry Ness' selective approach on the gridiron in 2016/17 is already paying massive dividends. Congrats to the many which have been on board! Ness is a powerful 6-2 (75%) to open the 2016 CFL season and he's looking to make a profound statement this week, it's his one and only 10* CFL "GAME OF THE YEAR!"
Rogers' *10* CFL Game of the Month
- Will Rogers is sitting on a STACK of $$$ "a mile high" thanks to an EXTRAORDINARY run the last two-plus months! Therefore, it shouldn't be surprising to find that CFL has "added to the pile" as The Coach went a PERFECT 2-0 last week, nailing TWO 10*s! Speaking of 10*s, Rogers' CFL G.O.M. for June saw B.C. beat Calgary OUTRIGHT! Here's July's #1 play!
For all Week 5 CFL Expert Picks, click here.
BEST VALUE:
CFL Regular Season Package - get all remaining regular seaosn picks from your favorite capper for just $249.
Take it to the books!
- Covers Team
'The Boys of Summer': 2nd Half Profits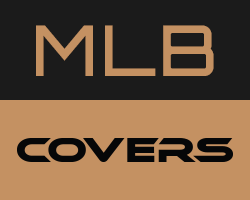 We are now a week into the second half of the MLB season and the Covers Experts are putting on a clinic at the sportsbooks. Thursday's board offers plenty of opportunity to pad your bankroll for the weekend. Find out who to follow down the stretch!
MLB Records Since The All-Star Break:
Power Sports: 13-4 (76%), +$6,040
Brandon Shively: 9-3 (75%), +$5,962
Al McMordie: 9-2 (82%), +$5,206
AAA Sports: 10-3 (77%), +$4,360
Larry Ness: 14-7 (67%), +$3,342
Top Selling Thursday MLB Picks:
*10* SUPER POWER ~ Off ANOTHER 3-0 SWEEP!
- This is getting DOWNRIGHT RIDICULOUS! Power Sports "broke out the broom" & delivered a 3-0 MLB SWEEP Wednesday! He's now a *RED HOT* 33-13-1 L47 on the diamond! Going back further, *INSANE* 164-94-2 L260 MLB ... That's 70 GAMES OVER .500!
**LATE PLAY ALERT**Brandon Shively's MLB 10* RUN LINE DESTROYER of the DAY (+$5.2K 2016)
- Brandon is 27-19 (+$5.2K) including 5-1 his L6 Runline Plays in Baseball. Tonight, he is laying the -1.5 runs with confidence in a game that he sees as a complete mismatch and a great value spot for us to pick up an easy win. Join Brandon as he looks to cash this play in with ease before getting ready for Friday's card! Act Now-Win Now!
BIG AL's RED-HOT MLB HIGH ROLLER WINNER; SIZZLING 44-22 RUN -- 10*
- ON FIRE! Al McMordie CASHED AGAIN yesterday with Seattle, and Big Al's now 44-22 his last 66. Today, on Thursday, Big Al's back in the batter's box, and he's featuring this MLB 10* HIGH ROLLER WINNER which has B-L-O-W-O-U-T written all over it. Don't miss out, as Al looks to remain SIZZLING HOT!
AAA's RUN-LINE DESTRUCTION (INSANE 79-46 +$17,655 RUN-LINE STREAK!)
- Part of AAA Sports' AMAZING DOMINANCE OF THE DIAMOND over the years have been because of their HIGHLY PRIZED (and ULTRA RARE!) "RUN-LINE DESTRUCTION" packages! These "strategic gems" enter Thursday on an ABSOLUTELY INCREDIBLE 79-46 +$17,655 run of SUPREME EXCELLENCE! Don't dare miss this GOLDEN INVESTMENT OPPORTUNITY!
Larry Ness' Situational Stunner (Massive 60-26, 70% Run!)
- Larry posted +$4,500 units in the 2014 MLB playoffs and that momentum was carried over into the 2015 regular season where he'd go for better than +$23,000. All signs are now pointing to an even bigger 2016 campaign! Ness' popular MLB "Situational Stunner" releases enter Thursday riding a monster 60-26 (80%) run. Any takers?!
Merril's 10* MLB *SLUGFEST* OVER
- Steve Merril is on an AWESOME 25-5 MLB run, and he has isolated a SLUGFEST OVER for Thursday night that will produce runs galore. Get this EASY WINNER right now! Don't miss out - Guaranteed to SOAR OVER THE TOTAL!
For all Thursday MLB Expert Picks, click here.
SAVE BIG AND WIN BIG with the MLB Monthly Package - 31 days of baseball picks from your favorite capper for just $299.
Take it to the books!
- Covers Team
Pick:

Tampa Bay

Capper:
Start:

July 24, 2016 - 4:05 PM

Offered at:

bookmaker @ -116 Tampa Bay

Analysis:
Here are some numbers from AAA Sports that you NEED to be aware of: 11-5 +$2,572 all sports L8 days, 29-18 in July, 40-18 +$10,160 MLB L31 days and 130-88 +$19,361 all MLB YTD. So what are you waiting for?! Are you ready to change your financial life?! Jump on board with a subscription, join the "Wagering Warriors" in AAA's Army today!
1* Free Play Tampa Bay Rays.
The visitors send southpaw Blake Snell (2-4, 3.11 ERA) to the hill, he comes in off a gem vs. the Rockies on Tuesday, allowing just one hit to go along with nine strikeouts over six shutout innings of work. It was a career high in strikeouts for the rookie, who made it look easy at hitter friendly Coors Field. The home side has called up Jesse Hahn (2-4, 6.49) to make this start. Hahn struggled in the minors and has been a disaster for the big club in his limited action so far this year, getting pounded for 25 runs off 46 hits over seven starts. The Rays are looking to even the series up in the finale of this four game set, consider a second look at Snell in this matchup.
AAA Sports
show analysis
show less