$20 Tuesday: Save Big & Win Big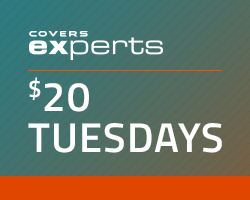 It's that time of the week again. $20 Tuesday is here, so let's take a look at what's in store for today and provide you with big winners at a great price!
Hot Cappers Last 7 Days
Steve Merril: 12-3-0 (80%), +$8,060
Experts Consensus: 11-5-0 (69%), +$5,750
AAA Sports: 20-14-0 (59%) +$4,778
$20 Tuesday Picks
NBA
FAN APPRECIATION 10* NBA BEST BET! (23-12/66% YTD!)
O/U POWER-BOMB *SPECIAL* ($20 Tuesday!) ~ AWESOME 13-5 NBA Totals Record!
Fargo's NBA Tuesday Enforcer (SOLID +$40,114 NBA run)
$20 TUESDAY>>SHIVELY'S 10* NBA TOP MONEY MAKER
NCAAB

FAN APPRECIATION 10* PERSONAL FAVORITE! (54-40 L94 CBB!)
*BLOWOUT SPECIAL* FAN APPRECIATION CBB ANNIHILATOR! (54-40 L94)
Fargo's 10* CBB Tuesday Ultimate Underdog (SWEET 60% Run)
NHL
Covers is your home for the best in sports betting deals!
- The Covers Team
Monday Night Football: Expert Picks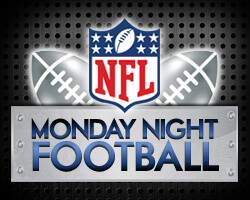 Indianapolis Colts at New York Jets (NYJ +2 | O/U: 48.5)
When: 8:30 PM ET, Monday, December 5, 2016
Where: MetLife Stadium, East Rutherford, New Jersey
The Indianapolis Colts are banking that the return of quarterback Andrew Luck can put the sputtering team on the fast track to the top of the AFC South. After sitting out one game due to a concussion, Luck likely will be under center on Monday night as the visiting Colts attempt to even their record with a date against the floundering New York Jets.
Backup Scott Tolzien (two interceptions) struggled to ignite the offense in a 28-7 loss to Pittsburgh last week, dropping Indianapolis one game behind division-leading Houston (6-5) and a half-game behind upstart Tennessee (6-6). "Sitting and watching is no fun," Luck said of his rare view from the sideline. "Playing is fun. Winning is fun." While the Colts are still in the thick of the race in the mediocre AFC South, the Jets have dropped three in a row to rest comfortably in the basement of the AFC East. Veteran Ryan Fitzpatrick threw for two touchdowns in a 22-17 loss to New England on Sunday and did the same in a 20-7 victory over Indianapolis in the last meeting on Sept. 21, 2015.
ABOUT THE COLTS (5-6): Luck's most trusted target is T.Y. Hilton (NFL fifth-best 942 receiving yards), and the elusive wideout is expected to play on Monday despite sustaining a back injury against the Steelers. Wide receiver Donte Moncrief reeled in a season high-tying six receptions last week and scored in his fourth straight game, although his yardage total (178) in that span doesn't jump off the page. Veteran Frank Gore has struggled in each of the last two games with just 78 yards on 33 carries, but the 33-year-old needs just 30 yards rushing to move past Hall of Famer Tony Dorsett (12,739) for eighth on the NFL's all-time list.
ABOUT THE JETS (3-8): Brandon Marshall reeled in his first touchdown reception since Oct. 9 on Sunday and looks to continue to torment the Colts, against whom he has 37 catches for 420 yards and four scores in his last three meetings. The veteran wideout is expected to be matched up against former Dolphins teammate Vontae Davis despite nursing knee and foot injuries that have prevented him from practicing on Thursday and Friday. New York could also look to exploit Indianapolis' 23rd-ranked run defense (116.3 yards per game) with veteran Matt Forte, who has amassed 508 yards from scrimmage and five touchdowns (four rushing, one receiving) in the past five contests.
Expert Picks | Side:
Teddy's Jets vs Colts Monday Night 8* Winner!
GAME of the WEEK (10* NFL) Shively's #1 Moneyline MoneyMaker of the Week!
Larry's 10* MNF PRIME-TIME PERFECT STORM (Colts @ Jets!)
Expert Picks | Total:
AAA's MONDAY NIGHT O/U BLOWOUT *BLOOD-BATH!* (EASILY HIT PACKERS L/MONDAY!)
Enjoy the action!
- The Covers Team
NFL Sunday Kickoff: Week 13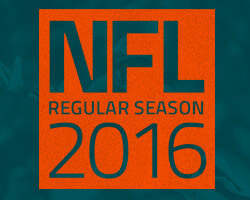 The first Sunday of December is upon us and just 5 weeks remain on the NFL regular season schedule. Let's check in on this week's board and look at who the pros are siding with on Sunday.
1:00 PM ET - Kansas City at Atlanta (ATL -5.5 | O/U: 50)
BIG AL's 100% PERFECT (17-0 ATS) NFL ROADKILL WINNER -- 10*
1:00 PM ET - Miami at Baltimore (BAL -3.5 | O/U: 41)
10* NFL Game of the Week (Will Rogers) >> Top Play in Week 13!
1:00 PM ET - Philadelphia at Cincinnati (CIN -2 | O/U 41.5)
Cimini's NFL Pay Dirt Touchdown
1:00 PM ET - Denver at Jacksonville (JAC +3.5 | O/U: 39)
BURNS' 10* BEST BET! (1:00 ET EARLY)
1:00 PM ET - Detroit at New Orleans (NO -6 | O/U: 52)
Game of the Week (NFL): Fargo's 10* NFL Game of the Week (+$31,940 L3+ Years)
4:05 PM ET - Buffalo at Oakland (OAK -3 | O/U: 48.5)
*10* NFL Game of the Week (Power Sports) ~ San Diego over Houston Last Week!
4:25 PM ET - Washington at Arizona (ARI -2.5 | O/U: 48.5)
10* Big Ticket: Teddy's NFL Game of the Week!
4:25 PM ET - N.Y. Giants at Pittsburgh (PIT -6 | O/U: 48.5)
AAA's 10* *NY/PIT* TOTAL BLOCKBUSTER (42-23, 65% ALL NFL FIRST 12 SUNDAY'S!)
8:30 PM ET - Carolina at Seattle (SEA -7.5 | O/U: 44)
Marc Lawrence 7* NFL Sunday Night Massacre!
For all NFL Expert Picks, click here.
For all NFL Monthly Packages, click here.
Take it to the books this Sunday!
- The Covers Team
Conference Championship Weekend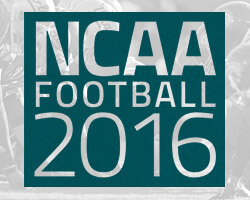 It's championship weekend in college football, as every conference in the nation will crown their champion ahead of the final playoff rankings. Let's set the table for the upcoming action and get you on the right side of all the big matchups.
AAC Championship: Temple vs. #19 Navy (NAVY -3 | O/U: 61)
When: 12:00 PM ET, Saturday, December 3, 2016
Where: Navy Marine Corps Memorial Stadium, Annapolis, Maryland
Side
Fargo's 10* NCAAF AAC Championship
*VERY EARLY* BURNS' BREAKFAST CLUB
Rogers' 10* Saturday Championship CA$H >> EARLY GAME!
BIG AL's NCAA FOOTBALL HIGH NOON HANGING
Total
SHIVELYS 10* NCAAF TOTALS ALERT SMASH WINNER

Conference USA Championship: Louisiana Tech vs. Western Kentucky (WKU -10 | O/U: 80)
When: 12:00 PM ET, Saturday, December 3, 2016
Where: Houchens Industries-L.T. Smith Stadium, Bowling Green, Kentucky
Side
*10* Top Championship Game POWER-PLAY ~ Early Saturday!
SEC Championship: #1 Alabama vs. #15 Florida (ALA -24 | O/U: 41)
When: 4:00 PM ET, Saturday, December 3, 2016
Where: Georgia Dome, Atlanta, Georgia
Side
AAA's 10* SEC CHAMP-GAME "RED DRAGON!"
Larry's Afternoon CFB Superstar Triple Play
Marc Lawrence College Football Perfect System Club Perfect Play!
Mountain West Championship: San Diego State vs. Wyoming (SDSU -6.5 | O/U: 61)
When: 7:45 PM ET, Saturday, December 3, 2016
Where: War Memorial Stadium, Laramie, Wyoming
Side
Teddy's Mountain West Championship Game $$
Fargo's 10* NCAAF MWC Championship
GAME OF THE WEEK (CFB) BURNS' CFB BLOWOUT GAME OF THE WEEK!
Total
ACC Championship: #3 Clemson vs. #23 Virginia Tech (CLEM -10 | O/U: 58.5)
When: 8:00 PM ET, Saturday, December 3, 2016
Where: Camping World Stadium, Orlando, Florida
Side
GAME of the WEEK (10* NCAAF) Shively's Top 'ATS' Pick of the Week!
Larry's Afternoon CFB Superstar Triple Play
Schule's ACC EXECUTIONER - **HOKIES vs. TIGERS**
Marc Lawrence 10* College Conference Championship Top Game Play!
Big Ten Championsip: #7 Penn State vs. #6 Wisconsin (WIS -3 | O/U: 47)
When: 8:00 PM ET, Saturday, December 3, 2016
Where: Lucas Oil Stadium, Indianapolis, Indiana
Side
GAME OF THE YEAR (CFB) Larry's 10* COLLEGE FOOTBALL SIDE OF THE YEAR!
*10* PRIMETIME POWER-HOUSE (Penn St vs. Wisconsin)
Cimini's Big 10 Title Clincher
Schule's BIG10 *BLOCKBUSTER* - PSU vs WISCONSIN
Total
GAME OF THE MONTH (CFB) BURNS' #1 TOTAL OF THE MONTH!
For all NCAAF Expert Picks, click here.
For all NCAAF Bowl Games Packages, click here.
Happy Championship Weekend!
- The Covers Team
Thursday Night Football Forecast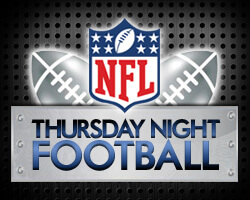 Dallas Cowboys vs. Minnesota Vikings | MIN +3 O/U: 44
When: 8:25 PM ET, Thursday, December 1, 2016
Where: U.S. Bank Stadium, Minneapolis, Minnesota
The Dallas Cowboys have not lost since the season opener but cannot afford to take their foot off the pedal as they prepare to visit the Minnesota Vikings on Thursday night. Riding a 10-game winning streak and leading the New York Giants by two games in the NFC East, Dallas has a chance to clinch a playoff spot with a win over Minnesota and some help.
The Cowboys are trying to navigate through their most rugged stretch of the season, with Thursday's matchup marking their third game in 12 days. "They throw these schedules at you and it's part of the game," Dallas cornerback Brandon Carr told reporters. "You get through this one, get through the storm ... you can look back and tell stories about it. It's something that makes us bond and become closer." Minnesota, which also will be playing for the third time in 12 days, has been in a spiral since sprinting out to a 5-0 start. The Vikings have dropped five of their last six, including a 16-13 loss at Detroit on Thanksgiving Day to fall one game behind the Lions in the NFC Central.
ABOUT THE COWBOYS (10-1): Dallas owner Jerry Jones is adopting the "if it ain't broke, don't fix it" philosophy and sees no reason to deviate from the formula of riding the legs of rookie running back Ezekiel Elliott, the league's leading rusher with 1,199 yards. "The more we give Ezekiel the ball, then I think the better," Jones said of Elliott, who also has rushed for 11 touchdowns. "We're winning with that. We're wearing them down on defense." Elliott has thrust himself into the MVP conversation, and one of his competitors may be fellow rookie Dak Prescott, who has 18 TD passes against only two interceptions and has posted a passer rating of at least 100 in nine of the last 10 games. Dallas ranks 31st in pass defense (280.4 yards) and has made only four interceptions.
ABOUT THE VIKINGS (6-5): Minnesota cornerback Xavier Rhodes has as many interceptions as the Cowboys and is part of a defense that ranks second in the league with 17.5 points allowed and paces the NFC with a plus-12 turnover differential. With a stagnant running game and an offense that has been limited to 16 points of fewer four times in the last six games, quarterback Sam Bradford is pushing for the coaches to open the playbook and take shots downfield. Bradford (ankle) has been limited in practice this week but hopes to have the services of leading wide receiver Stefon Diggs, who had 40 receptions over a four-game stretch prior to sitting out last week's loss against the Lions with a knee injury. "I think we've got to find a way to create more explosive plays," Bradford acknowledged.
Expert Picks | Side:
BURNS' 10* THURSDAY MAIN EVENT!
AAA's 10* SIDE OF THE WEEK (+$18,000 NFL RUN L2 YEARS!)
Rogers' 10* Thursday Night SHOWDOWN ('Boys at Vikes!)
BIG AL's 100% PERFECT (12-0 ATS) COWBOYS/VIKES $$$
Fargo's 10* NFL Thursday Night Primetime (SICK +$30,940 L3+ Years)
Schule's NFL *TEXAS CHAINSAW MASSACRE* DAL@MIN
Expert Picks | Total:
Larry's 10* Thursday Night NFL "PERFECT STORM!" (BATTEN DOWN THE HATCHES!)
Schule's NFL Thursday Night T-E-R-M-I-N-A-T-O-R - DAL@MIN
Merril's Thursday Night TV Cash - Cowboys/Vikings
*COWBOYS/VIKINGS TOTAL!* BURNS' DECEMBER START ME UP SPECIAL!
Enjoy the action!
- The Covers Team

NHL: Minnesota vs. Toronto
Pick:

Minnesota

Capper:
Start:

December 7, 2016 - 7:30 PM

Offered at:

betonline @ 100 Minnesota

Analysis:
1* Minnesota (7:35 ET): Though only 4th in their own division (Central), I actually have the Wild rated as the top team in the Western Conference right now. After concluding a three-game trek though Western Canada w/ a 2-1 win over Edmonton on Sunday, I believe the team has been severely mispriced as they get set to hit the other end of the country
Ironically, Toronto also just concluded a three-game trip through Western Canada. Like the Wild, they beat Edmonton, but lost to Vancouver and Calgary. Unlike the Wild, the Leafs' trip started in Edmonton and worked its way West. Though 10-9-5 overall, Toronto still finds itself in last place in the division as the Atlantic is shaping up to be quite challenging this year. While they've been far better at home than on the road, the Leafs still don't deserve to be the ML favorites in this matchup. They are just 5-11 SU playing w/ three days rest by the way. They are 28th in goals allowed plus were shutout in Calgary last week. The goaltending they'll face here is far stiffer.
What I like about Minnesota is the fact they are 2nd in the league in goals allowed and first in save percentage. Paced by Devan Dubnyk (league leader at .948), the Wild have outscored opponents so far by 15 goals. Dubnyk already has four shutouts and his GAA is 1.63. It's a massive edge for him over Toronto's Frederik Andersen. The Wild have won all five meetings with the Maple Leafs the last three seasons, including a 3-2 home win back in October. Great value here on the better team. 1* Minnesota
show analysis
show less