MLB Power Rankings
CE Manager 1 hours, 37 minutes ago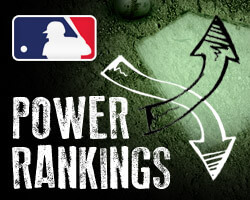 Sean Murphy is ready to go with his latest instalment of the MLB Power Rankings. Find out where all 30 teams stand entering the new week.
1. St. Louis Cardinals -203 Set back on their heels, the Cards managed to avoid a series sweep at the hands of the Royals on Sunday afternoon.
2. Kansas City Royals -201 The Royals might just be baseball's most complete team, and have their sights set on top spot in the rankings.
3. Washington Nationals -197 This is where most expected the Nats to be nearly two months into the season. They simply took the scenic route.
4. Houston Astros -193 It's time to give credit where credit is due as the Astros don't appear to be heading south any time soon.
5. Detroit Tigers -188 Consistency hasn't exactly been the Tigers calling card this season, but they're getting it done nonetheless.
6. Los Angeles Dodgers -185 It's been feast-or-famine for the Dodgers offense but the potential is there for a breakout week at the dish.
7. Tampa Bay Rays -181 Who could have predicted the Rays would be leading the A.L. East heading into the final week of May?
8. Chicago Cubs -178 Kris Bryant came in with lofty expectations but he's certainly lived up to them so far.
9. San Francisco Giants -173 While I'm not completely sold on the Giants as a true N.L. contender inthe long-term, they're doing their best to prove me wrong.
10. Los Angeles Angels -169 It's been the Angels starting pitching that has led the charge this year, not their well-paid bats.
11. Minnesota Twins -163 Are the Twins the real deal? I'm not sure they can keep up a seven games over .500 pace over the long haul but they shouldn't be dismissed as a fluke either.
12. New York Mets -159 More bad news on the David Wright front this past week but the Mets continue to chug along sporting a north of .500 record.
13. Seattle Mariners -155 I optimistic that the Mariners best days are ahead of them. Look for value backing Seattle in the coming weeks and months.
14. Baltimore Orioles -151 The slow climb back to .500 continues for the Orioles, who enter the new week sitting three games south of the mendoza line.
15. Cleveland Indians -149 Here come the Indians. Make it six straight wins and counting including a series sweep against the in-state rival Reds.
16. Pittsburgh Pirates -146 The Buccos are riding high after a sweep of the Mets and have an excellent shot at finishing the week with an above .500 record.
17. New York Yankees -141 New York's cold streak continues. Nothing is working for the Bronx Bombers these days with no relief in sight.
18. San Diego Padres -137 All of that promise the Padres showed early in the campaign seems to have disappeared as San Diego's offense has run dry.
19. Atlanta Braves -131 Just when it looks like it's time to write off the Braves they push their way to eight wins in 12 games.
20. Chicago White Sox -125 It wasn't a banner week for the White Sox but I still believe the potentialfor a turnaround is there.
21. Boston Red Sox -119 Are we witnessing the start of a resurgence in Beantown? Red Sox pitchers have stepped up, helping the team stay in the lukewarm A.L. East race.
22. Arizona Diamondbacks -114 The D'Backs are miles ahead of where they were one year ago, evenif that isn't saying much.
23. Texas Rangers -109 You can lump the Rangers in the same category as the D'Backs as they're leaps and bounds better than they were at this time last year.
24. Philadelphia Phillies -106 The Phillies aren't about to contend for a division title any time soon but at least they suddenly look like they're trying.
25. Toronto Blue Jays -102 It's tough to be a Blue Jays fan these days as their injury woes continue. How long will John Gibbons last at the helm?
26. Cincinnati Reds 102 Have the Reds hit rock bottom yet? If not, they're close following a sweep at the hands of the Tribe.
27. Colorado Rockies 106 Lost in the midst of another disappointing start is the fact that the Rockies have actually stayed relatively healthy this season.
28. Milwaukee Brewers 108 The Brew Crew will likely suffer their 30th loss of the season early this week, punctuating just how poorly things have gone in Milwaukee this season.
29. Miami Marlins 112 The Marlins take a nose-dive this week. Injuries have played a role but there are really no excuses for their continued poor play.
30. Oakland Athletics 114 The A's earned the surprising designation as the first team to 30 losses thisseason.
Covers is your home for the best in sports betting advice. Join today!

Covers-Team
14 Days Sale: Final Week
CE Manager 15 hours, 11 minutes ago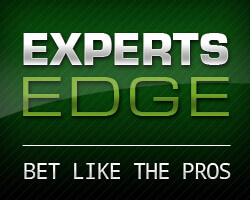 Only 6 days remain on our 14 Days Sale, so act now for huge savings. From today until May 31st, get ALL sports picks, tips and advice for 14 days from your favorite Covers Expert for only $199.
Unsure of who to go with? Here are our top May cappers:
Larry Ness: 75-51, +$15,326
Sean Murphy: 35-27, +$6,408
Al McMordie: 43-31, +$7,080
Ben Burns: 70-53, +$4,570
The year's second tennis major is officially underway and our Expert Winafy is your source for winning picks all tourney long. French Open Passes are on sale for just $199, so subscribe now and turn a profit on the clay!
P.S. Refer a friend to Steamwire and get a FREE Expert Pick of your choice.
Covers-Team
Experts' Weekend Recap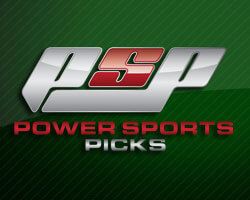 Covers Expert Power Sports is ending the month of May with a bang! In the last 15 days Power Sports has a 49-33 record in All Sports including a 12-5 Run in the NBA and NHL Conference Finals! Having a record of 340-256 (+$17,178) Since the beginning of the 2014 MLB season now it a better time than ever to subscribe to one of the best in the business.
Also having a solid weekend was AAA Sports going 7-4 (+$1,910) and is now on an 18-4 run in the NBA and NHL playoffs going 9-2 in both sports when it matters most!
We have dropped the price of our Playoff Subscriptions! Get all picks & analysis from your favorite Expert right through the finals for one low price.

- NBA Playoffs now $195 (save $200!)
- NHL Playoffs now $99 (save $100!)
Our 14 Days Sale is back with only 6 days left to jump on! From now until May 31st get ALL sports picks, tips and advice for 14 days from your favorite Covers Expert for only $199.
Get in on the winning now with these strong plays in both Western Conference Finals action:
9:00 PM ET: Chicago vs. Anaheim (Ducks -130, O/U 5)
9* Side from Power Sports
10* Total G.O.W. from AAA Sports

9:00 PM ET: Golden State vs. Houston (Rockets +5, O/U 213)
8* Side from Power Sports
10* Total G.O.W. from AAA Sports

There is a full slate of early afternoon MLB games to celebrate Memorial Day. Click here for all Expert MLB picks. For the strongest plays available, don't forget to check out the Experts Consensus. Find out which games our Experts have aligned on today and bet with confidence.
The Covers Team
14 Days for $199 Sale!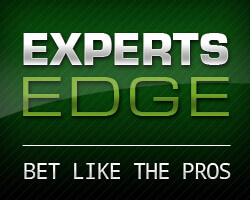 Our 14 Days Sale is back! Here at Covers, the only thing that makes us happier than making you money is saving you money. Purchase between now and May 31st and get ALL sports picks, tips and advice for 14 days from your favorite Covers Expert for only $199.
We got the ok from the boss to drop our playoff prices! Now get our NBA Playoffs Packages for only $195 and our NHL Playoffs Packages for only $99. Save 50% and get the best in playoff picks and advice. Also we've decided to drop our MLB Monthly, now only $299!
P.S. Covers Expert Larry Ness is on absolute fire! Another incredible week has brought his total May profit to +$12,956. There is no better time to subscribe than now. Ride the wave with Ness and watch your bankroll go through the roof!

Make Covers your home for world-class betting advice this spring.

The Covers Team
English Premier League Survival Sunday Preview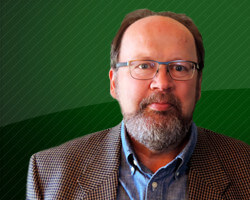 Premier League Matchday 38 Preview
We will close out the 2014/2015 Premier League season with a full slate of soccer Sunday May 24. Although Chelsea has already long since wrapped up the title there will be no lack of drama as teams will battle for European football or sheer survival in the English top flight. Here Will Rogers takes a look at a couple of closing weeks key match-ups.
EUROPA LEAGUE SPOTS:
First we have the battle for Europa League spots where fifth is directly qualified, sixth will have to battle through the early qualification rounds and seventh will miss out completely.
5th: Liverpool (62 points)
6th: Tottenham (61 points)
7th: Southampton (60 points)
Liverpool@Stoke City
---------------------
Liverpool was poised to send of its captain Steven Gerrard who will join the New York Red Bulls after the season with a win in his last game at Anfield but lost 3-1 to Crystal Palace after a flat performance. It will take on Stoke City at Britannia Stadium for closing day, and that is never an easy task. Particularly not considering Liverpool's recent road-woes, going win-less over its last four losing at both Hull and Aston Villa. Stoke meanwhile has won six of its last 10 at home and although a win won't do any difference for the Potters they always show great pride at home. I would not count on a Liverpool win here and I think it will have to rely on its local-rival Everton to do a job against Tottenham to be able to hold on to fifth.
Tottenham@Everton
---------------------
While Everton has its usual mid-table spot cemented, Tottenham will be looking to overtake Liverpool for fifth, currently sitting one spot and one point back of the Reds from Merseyside. It has struggled on the road of late winning just two of its last nine and is win-less with three losses and four draws over recent visits to Goodison Park. However, will Everton really give its all here or will the Toffees be content to give Tottenham a chance to pass Everton's local-rival Liverpool in the standings?
Southampton@Manchester City
---------------------------
It will take somewhat of a miracle for Southampton to overtake both Liverpool and Tottenham as both teams would have to drop points at the same time as Southampton defeats last season's champions Manchester City. Southampton may be coming off a 6-1 trouncing of Aston Villa, but Man City has won five straight, outscoring its opponents 16-4 since losing the Manchester derby 4-2. It will also look to fight off Arsenal for second place in the league, so Southampton will have to come up with an extraordinary performance here to get a result.
BATTLE OF SURVIVAL:
Burnley and QPR are both already doomed for relegation and either Hull City or Newcastle United will join them down to the Championship.
17th: Newcastle United (36 points)
18th: Hull City (34 points)
West Ham United@Newcastle United
---------------------------------
It is almost two months ago since Newcastle bagged three points the last time, losing all but one of its nine games since. Perhaps it will stand a chance here anyway as West Ham has nothing to play for sitting safe in the middle of the table and coming in win-less over its last nine away from home, losing six. Bad news for the hosts is that a draw might not do them any good as they have a -25 goal-differential on the season. A Newcastle draw and Hull City win would put the teams on the same points but with a superior goal-differential for the later so Newcastle can't take any risks but has to go for the three points here.
Manchester United@Hull City
---------------------------
Hull City needs three points desperately here but it is not looking good for the Tigers. They're coming off three consecutive losses mustering only one goal in the process and have lost all seven meetings with Manchester United since 2008. Their manager and Manchester United legend Steve Bruce will really have to pull a rabbit out of his hat to be able to save Hull from relegation.
Be sure to get Will's 10* Game of the week Soccer play
here
!
Pick:

Miami

Capper:
Start:

May 26, 2015 - 7:05 PM

Offered at:

sbgglobal @ 136 Miami

Analysis:
Monster card coming on Tuesday featuring action from MLB, NHL, & NBA!
Tuesday MLB Free Play from Doc's Sports Take #903 Miami Marlins over Pittsburgh Pirates (Tuesday, 7:05pm EST) The Miami Marlins haven't been good since Dan Jennings stepped down from the front office to take over for former manager Mike Redmond. In fact, they are just 2-6 under Jennings and have lacked the fire that they played with last season. But tonight they get a shot in the arm in the form of youngster Jose Urena. The 23-year old right-hander has been dominating at Triple-A this season at 4-0 with a 1.21 ERA. He has a plus fastball in the 92-94 mph range and very good control for a youngster. This will be Urena's firs big league start, so the he should have the leg up on his opponent the Pittsburgh Pirates. The Pirates haven't been the same this season without Russell Martin, and it has shown in the numbers for the pitching staff. Nobody has missed Martin more than Tuesday's starter Jeff Locke. He posted a respectable 3.91 ERA last season, but comes in with a 5.28 ERA in eight starts in 2015. This line is a tad high so we'll take a shot with the Marlins and their young arm Urena.
show analysis
show less