Hump Day MLB Betting Guide
CE Manager 8 hours, 27 minutes ago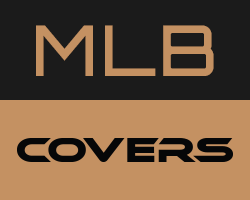 The month of July is nearing an end, but our top MLB cappers are showing no signs of letting up. The last 3 weeks have been complete domination on the bases, with Larry Ness leading the charge. Another 3-1 day on the diamond yesterday brought Larry's run to 34-15, with +$14,752 of profit. Two strong plays highlight Ness' Wednesday card, so be sure to have them locked in!
- Larry's MLB Daytime Dominator - Afternoon start with major value.
- Larry's MLB Las Vegas Insider - Incredible 18-1 run with these exclusive plays.
When it comes to consistency, there are few in this industry as reliable as Ben Burns. Going back to July 8th, Ben has picked winners at a 69% clip (31-14), with +$11,629 to show for it. Two early plays headline Ben's board on Wednesday.
- Burns' MLB Breakfast Club - Very early moneyline play on a mismatch.
- Burns' MLB Afternoon Annihilator - Huge blowout identified on the diamond.
- Burns' 10* Personal Favorite - Ben's top rated favorite of the day.
It was an admittedly slow start to the MLB season for AAA Sports, but he has reminded us that it is indeed a marathon and not a sprint. Over the past 31 days, he is now 42-19 with all baseball plays, with +$13,967 earned. AAA has an Ultra-Early 3-Gm Runline Report ready to go!
Don't forget about the Experts Consensus. Putting together a solid 15-6 (71%) MLB run, get access to the strongest plays where multiple cappers align and bet with confidence!
Take advantage of these red-hot MLB runs by picking up a MLB Monthly Pass. For just $299, get all baseball picks from the Expert of your choice for 31 days.
As always, take it to the books!
- The Covers Team
This Week's Best Spot Bets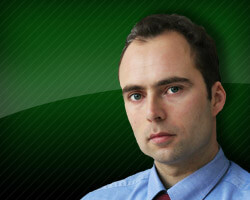 Spot bets are classic handicapping practices that have proven profitable no matter what sport you're betting. Whether it's a team looking past this week's opponent, one coming off a hard-fought victory, or a rough patch of schedule, bettors can find value picking their spots. Covers Expert Ben Burns points out his favorites:

Lookahead spot

The Toronto Argonauts have been wandering the CFL landscape for six weeks now, including this Monday's road trip to Hamilton to play the rival Ti-Cats. Thanks to the Pan Am Games taking over the Rogers Centre for the past month, the Argos play their first five games away from home, starting with a "home" game in Fort McMurray, Alberta against the Eskimos in Week 1 then trips to Saskatchewan, Calgary, and British Columbia.

Road-weary Toronto wraps this grueling stretch of sked in Hamilton, with the welcoming domed confines of the "Sky Dome" just one week away. The Argonauts have been a solid wager, covering in each of those first four games, but could get caught looking ahead to a long-awaited home opener versus the Rough Riders the following Saturday. Books have Toronto set as a 4-point pup in Hamilton this Monday.

Letdown spot

The Alabama Crimson Tide aren't wasting any time getting into the college football playoff mix, facing Wisconsin inside AT&T Stadium in Arlington, Texas in Week 1 of the season. Books have the Tide set as 10.5-point favorites for that opener and also have Alabama listed as early 9.5-point chalk hosting Ole Miss in Week 3. Sandwiched between these monster matchups is a "cake walk" versus Middle Tennessee in Week 2.

The Blue Raiders are nothing more than guinea pigs for Nick Saban's squad – an opportunity to fine tune what didn't work in Week 1 and try some new things out before Week 2. Middle Tennessee is one of the better C-USA programs but will be getting a boatload of points against the SEC super power. With the Tide in letdown mode after Wisconsin (and in a lookahead to a revenge spot against Mississippi) – and not wanting to reveal too much of the playbook before facing the Rebels – Alabama could fall short of this lofty number. The Tide are just 3-8-1 ATS in their last 11 non-conference games.

Schedule spot

The Cleveland Indians are looking to get away from home – and not for the usual reasons people want to leave Cleveland. The Tribe are mired in a nasty losing skid, dropping five in a row inside Progressive Field as of Tuesday. The Indians are currently hosting the Royals but must have their bags packed for a West Coast run starting Thursday.

Following a series finale with Kansas City Wednesday, Cleveland flies overnight to Oakland for four games with the Athletics then a three-game set with the Angels to round out the trip. The Indians have actually been a solid wager away from Cleveland this season, with a 26-22 record as visitors – earning +3.52 units while burning up -23.14 units at home. The Tribe have a collective 3.46 ERA on the road - fourth lowest in the bigs. That pitching performance puffs up to 4.46 at home.
Hot Streak Alert: Ben Burns is on a scorching 31-15, +$10,904 all sports run. Subscribe now and cash in big!
Burns Hitting 67% Since All-Star Break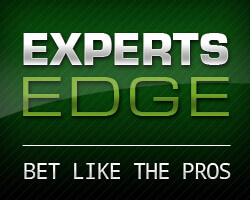 We have entered the stretch drive of the MLB season and Covers Expert Ben Burns is officially on fire. Ben enters Tuesday off 4 straight winning days and now owns a stellar 20-10 (67%) record since the All-Star Break, with +$6,279 earned.

Steady profit is the name of the game, and it continues tonight with three strong plays:
- Burns' Blue Marlin 'Special' - A little extra juice, but a very high chance of cashing.
- Burns' 10* N.L. Personal Fave - Ben's top rated favorite in the National League.
- Burns' 10* A.L. Personal Fave - Ben's top rated favorite in the American League.
*Save $40 off the guaranteed price and pick up all 3 plays in Burns' Tuesday All Access Pass*

Ben is not the only capper finding his groove on the diamond, as Will Rogers went 4-1 on Monday to improve to 25-15 since the Mid-Summer Classic for +$5,152 of profit. Will has identified three value plays on his Tuesday card:
- The Coach's MLB Heavy Hitter - Game with bigtime blowout potential.
- Rogers' 10* Coach's Clinic - Will's BEST BET of the day in the major leagues.
- The Coach's MLB Gourmet 'Home Cookin' - Easy winning home favorite.
*Save $50 off the guaranteed price with The Coach's Tuesday MLB Trifecta*

Not to be overshadowed, Larry Ness keeps cruising along as well. A 2-0 sweep on Monday brought his MLB run to 20-12 since the break with +$4,936 to show for it. Larry has four plays ready to go for today:
- Ness' 10* MLB Situational Stunner - Top rated moneyline spot of the day.
- Larry's MLB Superstar Triple Play - 3-game package offering huge savings.

Ever curious about which games our Experts are lining up on? Be sure to check out the Experts Consensus for access to Covers' strongest plays! Take advantage of our Guarantee Policy - and only pay when your picks show a profit.

P.S. The wait is finally over. Covers Experts' NFL subscriptions are now available! We have multiple options to suit your needs:
- NFL Preseason - $199
- NFL Regular Season - $999
- NFL Full Season (Pre + Regular Season) - $1299

Covers is your home for world-class sports betting advice.
- Covers Team
MLB Betting Cheat Sheets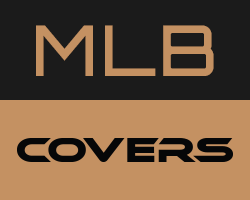 AL West Up For Grabs
The Angels hold a slim one game lead on the Astros at the top of the AL West, and the two teams will play Game 1 of a three game series at Minutemaid Park on Tuesday. Recent meetings between these two teams have seen a trend of low scoring games, with the total going under at a rate of 7-2-1 in the last 10. The Astros have won nine of their last 10 in Houston, and their home record of 34-18 is tied with Kansas City for the best in the American League.
Cubs Killing Bettors In July

I've been saying it for months now, "The Cubs are the most overrated team in baseball". Bettors learned that the hard way this weekend, as they were swept at home by the cellar dwelling Phillies. and the average price to back the Cubs in those games was higher than -200. They've been listed as the favorite in 17 of their 22 games this month, winning only eight of those. Something to think about before backing the Cubbies as a favorite.
Home Sweet Home
The Twins aren't getting a lot of love from bookmakers despite owning the 5th best record in the American League. Only two teams have a better home record than Minnesota, and the Twins will play their next six games at Target Field. The Colorado Rockies are the only team in the major leagues with a higher home batting average, and the Twins rank fourth in runs scored at home.

Pitching Notes
*Zack Greinke's scoreless innings streak ended at 45 2/3 innings with a loss to the Mets in a pitcher's duel at Citi Field. The right-hander still pitched a great game, allowing a pair of runs on just four hits over seven innings. He's still the only pitcher in the major leagues with an ERA below 2.00.


*Andrew Heaney is still perfect in his rookie season with the Los Angeles Angels. The 24 year old southpaw moved to 5-0 with a win over Texas on Sunday. He's limited the opposition to two runs or less, going at least six innings in all six of his starts so far.

Hitting Notes
*Mike Trout went deep twice against Texas on Sunday, taking over the major league lead with 31 home runs so far this season. He's hitting an incredible .361 with a 11 home runs and 21 RBIs in the month of July. He might be set to cool off a little in Houston, where he's just 8-for-43 over the last two seasons.


*Mike Napoli has been struggling to stay above the Mendoza Line all year long, but the veteran has shown signs of life here lately. He's 10 for his last 25 with a home run and five RBIs. The Red Sox will be at home all week, and he should have a good chance to stay hot against the struggling Chicago White Sox.

Totals Streak

When you think of Safeco Field, you think of a notorious pitcher's park where runs are hard to come by. That certainly hasn't been the case lately, and on Sunday the Blue Jays and the Mariners combined to hit five home runs in a 6-5 extra-innings win for Seattle. That puts the over trend at Safeco at 12-2-2 over the last 16.


Injury Notes
*Freddie Freeman came of the DL this weekend, and he got the start on Sunday going 1-for-3 in a win over the Braves. He came of the bench on Saturday going 0-for-1.


*Jean Segura was scratched from Sunday's game with a sore throat, and he's listed as day to day.
Experts' Weekend Recap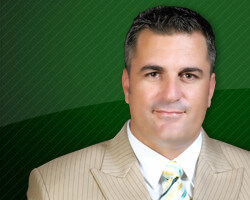 Covers Expert Jesse Schule has been on fire with his O/U plays as of late. The Iceman had a huge Saturday hitting on Under 7 Runs in ATL/STL, Over 8.5 Runs in NYY/MIN and Over 7.5 Runs in TOR/SEA. Since the All-Star break Schule is on an incredible 14-4 run with his signature totals plays. In Jesse's last 94 Totals Plays 56-35-3 with a massive +$18,040!
Schule has circled two more winners on Monday's board: make sure his 10* MLB Total Recall Terminator *Judgement Day* & MLB Grim Reaper B-L-O-W-O-U-T are on your card!
Runner-Up for the weekend goes to Ben Burns who went a solid 6-3 (+$1,898). Ben is on a huge 28-12 (+$12,089) run capping off his weekend with a 10* play on the Boston Red Sox who blew the Tigers right out of Fenway on Sunday Night Baseball.
Ben has 3 more winners on his card for Monday, get all his plays in the discounted Burns' Monday All Access Pass now and get in on the winning!
Click here for all of today's Expert MLB picks.
For the strongest plays available, don't forget to check out the Experts Consensus. Expert Consensus is on a 15-7 run in the last 22 plays! Also, Consensus Monthly has been reduced to $799 for a limited time only. Find out which games our Experts have aligned on today and bet with confidence.
The Covers Team
Pick:

Texas

Capper:
Start:

July 29, 2015 - 8:05 PM

Offered at:

5dimes @ 133 Texas

Analysis:
After getting 21 runs on hits, the Yanks fall a little 'flat' in this one...
My free play is on the Tex Rangers at 8:05 ET.
Losing a game after taking a 5-0 lead in the first inning is rare. Losing a game after taking a 5-0 lead by an eventual final of 21-5, is "off the charts," rare! The Yankees adjusted their rotation for their series with the Rangers by giving Chris Capuano a spot start Tuesday, in order to give MasahiroTanaka and Michael Pineda extra rest. Capuano couldn't get more than two outs before giving up FIVE runs but New York's strategy worked out just fine, as the Yankees rebounded with an 11-run second inning, on the way to a 21-5 win.
New York is 9-2 since the All-Star break and pulling away in the AL East (now SEVEN games up on the Orioles), thanks to an offense that has piled up 42 runs in its last four games. Tanaka has pitched with at least five days' rest in every outing since returning from a stint on the disabled list on June 3 with a strained right forearm. He's 5-2 with a 3.79 ERA in nine starts in that span (Yanks are 7-2), including winning three straight starts behind a 2.82 ERA, 20 strikeouts and an opponents BA of.152..
Tanaka will be making his first career start against Texas and his "opposite number" is Colby Lewis (10-4, 4.49 ERA). Texas has lost three straight and 12 of 13 at home, where it is a major league-worst 16-28 but Lewis has turned in a quality start in NINE of his last 10 outings. Lewis has pitched into the eighth inning in capturing both starts since the All-Star break, allowing two runs over 7.2 innings with a season-high nine strikeouts in Friday's 4-2 victory at the LA Angels.
After getting 21 runs on hits, the Yanks fall a little 'flat' in this one. The home dog 'barks' LOUDLY in this one.
Good luck...Larry
show analysis
show less