February Profits Keep on Rolling!
CE Manager 7 hours, 45 minutes ago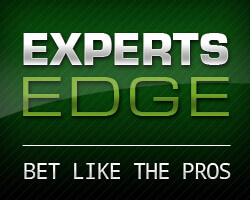 The Covers Experts are putting together some epic hot streaks, and if you aren't tailing, you are simply missing out.
On Wednesday, Steve Merril correctly forecasted Phoenix +17 in NBA action and Northern Iowa -12 on the college hardwood. A clean sweep improved his record to 17-3 (85%) since January 29th.
- Steve's top rated 10* CBB TV Smash - ORE/CAL is now posted.
The bad news: Ben Burns suffered his first losing day in quite some time. The good news: that means he is due for a huge bounce back. Ben is a scorching 22-5 (82%) over the last 5 days and has his sights set on a huge Thursday.
- 2 NBA, 2 NCAAB, and 3 NHL plays ready to go!
Marc Lawrence cashed a pair of college hoops winners last night with Texas Tech +3 and South Carolina -3. This industry vet is now 11-4 (73%) in February and has also nailed 16 of his last 18 NBA releases.
- Pick up Marc's 10* College Hoops 100% ATS Killer Play!
While it has been a tough couple of days for Power Sports, his overall February record cannot be overlooked. A 35-18 (66%) record has produced +$11,896 of profit. Power Sports is dominating NCAAB, with a 77-55 (58%) tally.
- 3 Game NCAAB Power Sweep is locked and loaded!
If you are interested in long-term profits, take advantage of one of our many subscription options. Whether you are looking for a weekly, monthly, or season-long package - we have you covered.
Take it to the books!
- Covers Team
Pebble Beach: 3rd Straight Winner?
CE Manager 23 hours, 9 minutes ago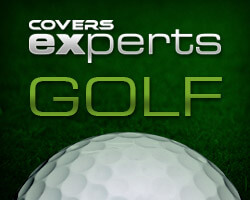 While known to most for his football expertise and profitable baseball underdog system, Matt Fargo's ability to pick winners on the golf course cannot be overlooked.
Our resident PGA Tour expert is off a campaign that saw him cash the winner 11 times in 36 events for +38.1 units of profit.
Fargo has picked up right where he left of in 2016, with a near miss in a playoff at the CareerBuilder Challenge, followed by back-to-back wins at the Farmers Insurance Open and Waste Management Open.
Here is what Matt had to say going into each of those weeks:
CareerBuilder Challenge: David Lingmerth (lost in a playoff)
"David Lingmerth (+4,500) is coming off a pair of top 15 finishes in Hawaii so he comes in with super recent form. The thing about Lingmerth is that he is either really good or really bad as last season he missed 11 cuts but finished in the top 25 ten times including four top tens and a win at the Memorial. We will reinforce once again that history takes second stage here however he lost in a three-man playoff back in 2013 so confidence can continue based on that."
Farmers Insurnance Open: Brandt Snedeker (won)
"While Brandt Snedeker (+1,600) is fourth on the odds list, he could easily be the favorite here. He isn't very long but he makes up for it with his outstanding putting. He has gotten off to a great start this season with a T3 at the Hyundai and a playoff loss to Fabian Gomez at the Sony Open in Hawaii. His track record here is outstanding as he has finished in the top ten in 6 of his 8 appearances in tournaments played at Torrey Pines. He won here in 2012, won twice at Pebble Beach (Poa greens) and also won the Canadian Open at Glen Abbey (also Poa greens)."
Waste Management Phoenix Open: Hideki Matsuyama (won)
"We used Hideki Matsuyama (+2,000) here last year and he did not disappoint with a T2, one shot behind champion Brooks Koepka although a win is what we were looking for. This followed up a T4 in 2014 so he is clearly comfortable here and he could be looking at his first win since the 2014 Memorial. His Saturday 63 here last year was a tournament low. He is coming off a missed cut at the Farmers last week but the same results took place in 2015 so that is not an issue here."
Safe to say the guy is absolutely on fire, and there is no sign of letting up. Each week, Matt releases a 5 pack of outright winners. While it is impossible to cash every single week, when he does hit one - the payout is huge!
There is still a long season ahead, so don't miss out on another big winner. Pick up Fargo's PGA AT&T Pebble Beach Pro Am Package (Five Winners) and start turning a profit on the links!
*For the best value, take advantage of Matt's PGA Full Season Subscription and get every golf pick all year long*
Make Covers your sports betting home.
- Covers Team
This Week's Best Spot Bets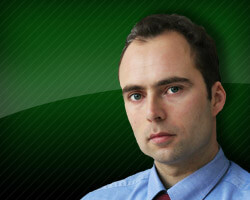 Off a PERFECT 7-0 SWEEP on Tuesday and now a RIDICULOUS 20-2 the past four days alone, Ben Burns points out a few of this week's "spot bet" opportunities.
Spot bets are classic handicapping practices that have proven profitable no matter what sport you're betting. Whether it's a team looking past this week's opponent, one coming off a hard-fought victory, or a rough patch of schedule, bettors can find value picking their spots.
Letdown spot
On Saturday, Oklahoma will host Kansas. That's a huge game for the Sooners, as those teams are battling for top spot in the Big 12. Additionally, the Sooners will be looking to avenge an earlier loss at Kansas. That wasn't just any loss either; as it was a triple-OT heartbreaker.
Off that big "revenge" game, the Sooners may have a letdown in their next game, which will be at Texas Tech. After all, they beat the Red Raiders by 24 when the teams played on 1/26.
Lookahead spot
Regularly two of the top teams in the Metro Atlantic Conference, Siena and Iona have long been rivals. Last season, Iona won all three meetings. The Gaels took both regular season meetings and then knocked the Saints out of the MAAC Tournament.
Saturday will be this season's first meeting between Iona and Siena and its a game which the Saints have had circled. On Thursday, Siena will host Canisius. Considering that the Saints already beat the Golden Griffins by 21 points, at Canisius, it should be easy to look ahead to Saturday's showdown. Canisisus snapped a losing streak last time out and will be looking for some redemption after getting embarrassed earlier. Take a look at the Golden Griffins as a road underdog on Thursday.
Schedule spot
The Nashville Predators are an ugly 10-23 (-12.6) when playing the second of b2b games the past few years, including 1-6 this season. They were dominated in those games too, getting outscored by a combined 25-10 margin. Five of the six losses came by multiple goals.
Part of the reason, perhaps, for the Preds' problems in b2b spots is a tendency to give #1 goalie Rinne the night off. He's only played b2b games once this season.
The Preds play Friday night and then again on Saturday at Florida. While the Panthers will also be playing their second game in two nights, they've been much better than Nasvhille in that situation. The last time that the Panthers played a home game, after playing the previous night, they knocked off Tampa by a 5-2 score. Consider Florida on Saturday night.
Written by: Ben Burns

******************************************************************************

View all of Ben's picks here!
View all available Covers Experts' picks here!
As always, take it to the books!
Covers Team
NCAAB Week 12 Power Rankings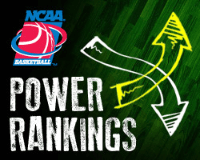 NCAAB Power Rankings - Week 12 edition

1. Oklahoma -18: The Sooners once again took over the top spot after rallying to defeat LSU behind Buddy Hield's 32 point effort & then followed that win up with a victory over TCU. They have 5 Top 15 wins this season and have no losses to teams outside of the Top 15
2. Villanova -17.85: The Wildcats have won 11 of their last 12 games and still lead the Big East. Along with the Oklahoma Sooners, they also have 5 Top 50 wins and no losses outside of the Top 30. They have a tough matchup on deck as they travel to take on the Providence Friars.
3. Maryland -17.55: The Terrapins are just a game behind the conference lead after victories over Ohio State and a very tough Iowa team. Their schedule will get much tougher here on out and all of their losses on the season have come in true road games.
4. North Carolina -16.35: As it's been much of the season, North Carolina couldn't hang onto the number 1 spot after dropping a game against the Louisville Cardinals earlier this week. They are just 3-2 against teams ranked in the Top 50 with their best win of the season coming against Maryland.
5. Xavier -16.3: Xavier has now won 4 straight after suffering an upset loss to the Georgetown Hoyas. The Musketeers have 5 wins inside the Top 50 & have a showdown with Marquette up next.
6. Iowa -16.29: The Hawkeyes fell in somewhat surprising fashion to Maryland in a game where Jarrod Uthoff was held to single-digit scoring (nine points) for the first time this season. They followed that performance up with a win over Northwestern and will face Illinois this upcoming weekend.
7. Kansas -16.15: The Jayhawks are coming off an OT win versus Kentucky behind Wayne Selden's 33 point effort and then went on to beat Kansas State in their last contest. They have a somewhat "easy" matchup on deck as they take on the TCU Horned Frogs.
8. Virginia -15.65: Virginia has cranked up their defensive intensity recently and completely shut down both the Louisville Cardinals and Boston College Eagles. They'll put their 5 game winning streak on the line as they travel to take on the Pittsburgh Panthers on Saturday.
9. Michigan St -15.45: After a 3 game losing streak, the Spartans have now rattled off three straight. Sparty has a tough slate of games coming up as they travel to take on Michigan and Purdue before returning home to face Indiana.
10. Texas A&M -15.2: Texas A&M has won 11 of their last 13 games, however their two losses have come on the road to unranked teams in Arkansas and Vanderbilt. They return home next to take on a tough South Carolina team up next.
11. Louisville -14.75: The Cardinals have had an up and down week having been completely decimated by the Virginia Cavaliers and followed that performance up by knocking off then #1 ranked North Carolina. They take on Boston College at home next.
12. West Virginia -14.45: The Mountaineers have four top-50 RPI wins and zero losses outside of the top 25. The normally stout WVU defense completely broke down against the Florida Gators as they gave up 88 points and over 52% shooting from the floor. They followed that loss up by defeating Iowa State. They have another tough matchup against Baylor on deck.
13. Providence -14.2: The Friars may have got caught looking ahead to their upcoming matchup against Villanova as they suffered their first loss on the road in conference play to DePaul. This weekend's contest could be one of the most entertaining of the weekend.
14. Purdue -14.15: The Boilermakers have won two straight since losing at Iowa and have a chance to continue to bolster their resume with their next three games against Maryland, Michigan State and Michigan.
15. Miami -13.85: The Hurricanes have won 4 of their last 5 with their most recent being a 79-70 victory over Notre Dame. They travel to take on Georgia Tech on Sunday.
16. Oregon -13.55: The Ducks are in sole possession of first place in the Pac-12 after winning four straight. Oregon is second in RPI with a 7-2 record vs. the top 50
17. Baylor -13.45: The Bears' loss to Texas dropped them to 6-3 in the Big 12. They're 1-5 against the top 25 of the RPI and have a tough contest up next as they travel to Morgantown to take on the Mountaineers.
18. Iowa State -13.38: The Cyclones faced two top-15 opponents this week and managed to lose both games. They have a much easier week against matching up with Oklahoma State and Texas Tech up next.
19. Kentucky -13.26: This is clearly not the type of team that we a used to seeing from the Kentucky Wildcats. They are just 3-3 in their last six games, following an overtime loss at Kanas with a collapse vs. Tennessee. Their at home next to take on the Florida Gators.
20. Dayton -12.65: The Flyers have won six straight since losing at La Salle. They're 8-1 in the Atlantic 10 and have been locked down on the defensive end.
21. Wichita State -12.3: After a rough start to the season, the Shockers are back in full form having won 12 straight since losing at Seton Hall. They're 16-2 with Fred VanVleet in the lineup this season.
22. Arizona -12.2: The Wildcats dropped a second straight conference game last week to Oregon but bounced back by defeating Oregon State & Washington State in consecutive order. Arizona takes to the road to face off against Washington up next.
23. SMU -11.65: Since starting the season a perfect 18-0 the Mustangs have dropped two of their last three. With no postseason hope this year, it will be interesting to see if bursting their bubble deflates Larry Brown's team the rest of the season.
24. Indiana -11.3: Indiana has quietly been shooting up the rankings and are currently tied atop the Big 10 conference lead. Their schedule will get more difficult with both Iowa and MSU lurking on deck next week.
25. USC -10.45: USC has been one of the surprise teams this season and have four top-50 RPI wins and just one loss outside of the top 50 this season. They've beaten both Wichita State and Arizona and most recently are coming off a win over UCLA.
26. Duke -10.25
27. Utah -10.15
28. South Carolina -9.85
29. Pittsburgh -9.7
30. VCU -9.6
31. Notre Dame -9.55
32. Michigan -9.25
33. Valparaiso -8.45
34. Texas -8.3
35. St Mary's -8.25
36. St Joes -8
37. Gonzaga -7.75
38. Florida -7.6
39. Monmouth -7.45
40. Butler -7.2
41. Colorado -6.95
42. Washington -6.4
43. Cal -6.35
44. Seton Hall -6.15
45. Florida State -5.85
46. Clemson -5.55
47. Texas Tech -5.3
48. Syracuse -5.2
49. SDSU -5.15
50. UConn -5.1
***************************************************************
Looking for the strongest plays available? Be sure to check in on the Experts Consensus: Currently on a 76-34-3 (69%) all sports run and sporting a rock-solid 33-13-2 (72%) record with college hoops picks this season.

COLLEGE HOOPS EXPERT PICKS:
Looking for the very best in NCAAB betting recommendations? Look no further than our NCAAB Expert Picks... click here!
If you are looking for the very best deal prior to our March Madness subscription becoming available, try your hand at the NCAAB Monthly; 31 days of NCAAB picks, tips and advice.

Take it to the books!
- Covers Team
Experts Consensus Eclipsing 70%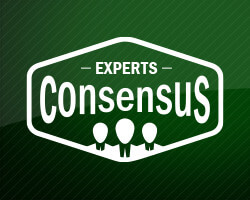 Experts Consensus is now 76-33-3 (70%) in its last 112 plays, cashing for over $40,000 (1 - 10 unit betting scale, using a $100 unit).

If you are not already a subscriber or you're not buying the guaranteed picks, you're simply missing out. Join today and get access to Covers Experts' strongest picks.
Here's how it works:
Every day, the Covers Team will review all of our Expert Picks and look for the strongest plays on the board. When multiple handicappers align on a game, the Experts Consensus will be released.

The ground rules are as follows:
Criteria

A minimum of three Experts must line up on the play.
There must be at least a 3:1 ratio of Experts on that side/total.
Odds must not exceed -150.

Pricing

Consensus plays will be priced according to how many Experts are aligned on the play:

3 & 4 Experts - $60 Guaranteed/$36 Non-Guaranteed
5 Experts - $70 Guaranteed/$42 Non-Guaranteed
6 Experts - $80 Guaranteed/$48 Non-Guaranteed
7 Experts - $90 Guaranteed/ $54 Non-Guaranteed
8+ Experts - $100 Guaranteed/$60 Non-Guaranteed

Rating

All Consensus picks posted will be top rated 10* plays.

Pick Packs

When 3 or 5 Consensus plays are released in a day, picks packs will be available at a 30% discount off the full price of the individual picks.

Subscriptions

Looking for the best possible value? Get all the Consensus plays for a month for only $999 - that's a $400 savings off the original price of $1,399!


Now for a little history…this product was unveiled in February of 2014 and came in with a bang - earning +$26,890 of profit in its first calendar year!

Here at Covers Experts we are always trying to provide new and exicting ways to help you profit more and build your bankroll sky high! With the Experts Consensus we believe we have done just that. This product analyzes all the available paid Expert Picks and provides you with only those which align based on our strict selection criteria.
Bet with confidence knowing the sharpest minds in the industry are backing your pick.

Cash in with the Experts Consensus today!
Pick:

Cornell

Capper:
Start:

February 12, 2016 - 6:00 PM

Offered at:

bookmaker @ 8.5 -105 Cornell

Analysis:
Play - Cornell.
Edges - Big Red: 10-2-1 ATS home off a loss of 20 or more points. Tigers: the visiting teams 2-8 ATS in this series.
With Princeton eyeing up a bigger battle with Columbia tomorrow night, we recommend a 1* play on Cornell. Thank you and good luck as always.
> Marc's red-hot hand on the hardwood continues Friday night with another 10* College Hoops Play in a 100% ATS perfect winning situation. Get it now and win good again with Marc tonight!
show analysis
show less