NBA Eastern Conference betting road map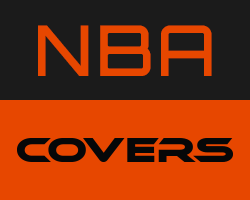 The playoff picture hasn't gotten any clearer in the Eastern Conference, with no fewer than four teams battling it out for the eighth and final playoff spot. Things are more settled at the top, where the Hawks own an eight-game edge over the second place Cavs.
Here's a look at four angles to consider over the next seven days.

Spread watch
The Boston Celtics are reeling at the absolute worst time, losers of five of their last seven games and winless ATS over their last three contests.
There is reason to believe they can turn things around this week, however. Boston will sandwich a pair of manageable road games around back-to-back contests at TD Garden. All four games are winnable, coming against the Hornets, Pacers, Bucks and Raptors. I expect to see the C's go 3-1 ATS at worst.
Note that Boston remains 10 games over .500 from an ATS perspective this season. This isn't the time to jump ship in my opinion.
Total watch
The 'under' has been a solid bet in games involving the Milwaukee Bucks but not so much lately.
Milwaukee has seen four of its last six games go 'over' the total but that's a short-term trend that will hold little weight this week. The Bucks have a big week ahead, with four games on tap against Eastern Conference opponents. It starts on Monday in Atlanta as Milwaukee aims to respond following a poor defensive showing against the sharp-shooting Warriors on Saturday night.
With major playoff implications, I expect to see the Bucks tighten things up considerably. Take a good look at the 'under' when they take the floor this week.
Injury impact
Sunday's narrow win over the lowly Philadelphia 76ers may have been a costly one for the Cleveland Cavaliers as they lost both Kevin Love and Iman Shumpert to injuries. The extent of those injuries is not known, so for now they're both listed as day-to-day.
Perhaps it's a good thing that the Cavs don't play again until Thursday when they host the Miami Heat. Needless to say, these injuries are worth paying attention to as we've already seen Cleveland cool off slightly, going just 3-4 ATS over its last seven games following an extended hot streak against the number.
After Thursday's game against the Heat, the Cavs will enjoy another couple of days off before hosting the Chicago Bulls on Sunday.
Playbook
At this time last week the Indiana Pacers biggest concern was a sagging offense that had played a major role in a five-game losing streak that ultimately would reach six before it was snapped last Wednesday against Washington.
We've certainly seen the Pacers step up their game offensively, however, scoring 100 points or more in five straight games. They've managed to win two of their last three contests, so the turnaround at that end of the floor has paid dividends.
Expect to see the Pacers continue to push the pace as they face four beatable Eastern Conference foes this week. Don't be surprised if their run of five consecutive 'overs' continues and they may be worth a shot against the number as well.
**UPDATE** Be sure to gets Sean's Monday Night Slam Dunk Winner
MLB Early Bird Sale!
CE Manager 21 hours, 58 minutes ago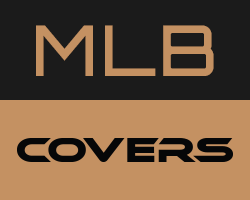 The MLB regular season doesn't start until April 5th but that doesn't mean you have to wait to get your Covers Experts MLB Subscription!

The Covers Experts MLB Regular Season Package Early Bird Sale is on from now until Saturday, April 4th. Get the best in MLB regular season picks, analysis & advice for only $995 – that's a savings of $200 off the regular price!
Don't forget about MLB Guaranteed Picks starting at only $30 each. The guarantee is simple: if you don't win, you don't pay.

Not sure which Covers Expert to go with this year? Check out the Experts' records from last year's MLB regular season:

Ben Burns: 211-126 with $30,927 earned
Steve Merril: 187-141 with $17,033 earned
Bryan Power: 251-185 with $16,366 earned

Looking to place futures bets? AAA Sports (178-136, +$6,539 in 2014) has every division winner and both pennant winners for 2015 posted. The picks are FREE with an All Inclusive MLB Pass
Make Covers Experts your home for all things baseball in 2015.

The Covers Team

P.S. Have you heard about Swish Analytics? Swish Analytics is the premier provider of algorithm-driven sports picks and predictions. Swish mainly focuses on NBA but this year they're stepping up to bat and making MLB picks! Check back on Covers.com over the next few weeks to get more details on Swish's MLB picks.
Two More Final 4 Spots up for Grabs!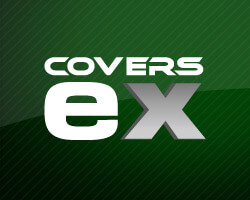 The Elite 8 wraps up on Sunday, with two tickets to Indianapolis on the line. Four heavyweight squads will take to the court to round out the Final 4:
2:20 PM ET: East Regional Final - Michigan St. vs. Louisville
5:05 PM ET: South Regional Final - Gonzaga vs. Duke
Our experts have their cards ready to go for Sunday's blockbuster double-header. Here are our top March Madness cappers:
Jesse Schule: 17-6 (74%), +$6,690 - Elite 8 Ultimate of Ultimate
Ben Burns: 13-7 (65%), +$5,438 - 10* Elite 8 Best of the Best
Al McMordie: 13-10 (57%), +$3,282 - 10* Elite 8 Championship Club
Bryan Power: 15-10 (60%), +$3,190 - 10* Elite 8 Power-House
Marc Lawrence: 13-5-2 (72%), +$2,002 - NCAA Tourney Top of Ticket
Our Experts Consensus picks are 5-1 in Sweet 16 & Elite 8 action - don't miss the Sunday Elite 8 Consensus (5 Experts). For access to all of Sunday's Elite 8 Expert Picks, click here.
P.S. Opening day is only a week away. Take advantage of our MLB Early Bird Special and crush the books on the diamond this season!
It's an exciting time of year in the sports world and Covers is your home for the best in betting advice.
Covers Team
NCAA Elite 8 Ready to Roll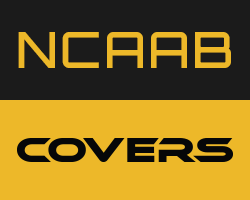 Be sure to check in on some of our hottest cappers for the inside edge:
2015 March Madness records
Al McMordie : 35-24 (59%) +$10K
Bryan Power : 23-12 (66%) +$8.1K
Larry Ness : 46-36 (56%) +$7.1K

**OR** For the best value you can always look to our Expert Consensus, which has been hitting big at 16-8 (67%) throughout the tournament.

Be sure to get these Elite 8 plays on your card today! Our Experts are already working hard to get you ready for the action this weekend:
AAA's 10* Notre Dame vs Kentucky - Elite 8 Blockbuster!
Big Al's NCAA Tourney Elite 8 High-Roller Winner!
Doc's 10* Elite 8 Saturday Smash!
March Madness Packages are still available. Get all picks for the rest of the tournament for $179! Individual Picks are on sale for each round, starting at only $25 guaranteed.
Make Covers your only source for the best in NCAA hoops advice!

Covers Team


Elite 8 Round Stats and Facts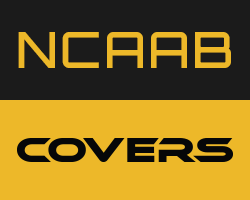 If you are a player or a coach, there is nothing sweeter this time of the year than being alive in the NCAA Tournament. For those teams that survived the opening two rounds of this main event it's on to the Sweet 16 and, hopefully, the Elite 8 this weekend.
From the 2015 PLAYBOOK NCAA Elite 8 Tournament Guide here are essential notes and trends of the teams that have arrived. Stay tuned.
ELITE 8 ROUND NOTES
• #1 Seed favs > 7 pts are 1-8 ATS
• #2 Seeds are 3-10-1 ATS off a DD ATS win
• #3 Seeds are 1-9 ATS
• #4 Seeds are 11-2 ATS
• #5 Seeds are 7-0 ATS
• #6 Seeds are 2-5 ATS
• #7 Seeds are 1-6 SU
• #8 Seeds are 5-1 ATS
• Teams that score 67 < pts are 16-47 SU & 15-45-3 ATS
• Teams that score 85 > pts are 28-7 SU & 25-8-2 ATS
• Teams off 3+ ATS wins are 6-1-1 ATS
• Teams with Revenge are 16-5-1 ATS
• Dogs off 3 straight DD wins are 1-5-1 ATS
Best Conference ATS records in this round –
SEC: 5-0 as favs 7 > pts, Pac-12: 4-1 as dogs, Big 10: 4-1 as dogs, Big East: 7-3-1 as dogs
Worst Conference ATS records in this round –
Big 12: 1-11, Pac-12: 1-5 as favs 2 > pts, Big East: 1-4 as favs 4 < pts, ACC: 3-7, SEC: 2-5 as favs < 7 pts
**UPDATE** Be sure to get Marc Lawrence's NCAA March Madness Suscription. Get the rest of the games at a discounted rate! Only $179
Pick:

Buffalo

Capper:
Start:

March 30, 2015 - 10:00 PM

Offered at:

top bet @ 1.5 -175 Buffalo

Analysis:


This is a Free #NHL play on the Buffalo #Sabres +1.5.


These two teams met in Buffalo last week, in a historical game that will always be remembered for the fact that Buffalo fans cheered when Arizona scored the overtime winner. That all but sealed up the top draft lottery spot for the Sabres, who many feel have been tanking to get Connor McDavid. Starting backup goaltender Matthew Hackett in that game was certainly an indication that the Sabres had very little interest in winning. Hackett is 0-4 with a 4.42 GAA this season, and he was pulled after surrendering three goals on 10 shots in a loss at Colorado on Saturday.
The Sabres rallied to score three goals in the third period of that game, but Anders Lindback allowed two more goals on just a dozen shots. We are likely to see Lindback get the start in the rematch tonight, and I wouldn't be surprised to see the Sabres go all out for a win here. Arizona is a huge favorite in this game, despite the fact that goaltender Mike Smith is still on pace to break a 20 year old record for the most losses by a starting goaltender. Arizona has lost seven straight on home ice, and 16 of it's last 17 in Glendale.


These teams have played close games in recent meetings, with four of the last five decided by one goal, and three of those requiring overtime. The Sabres have actually won four straight visits to Arizona.


Take BUF +1.5


GL,


Jesse Schule
show analysis
show less