Hot Start on the Diamond!
CE Manager 9 hours, 17 minutes ago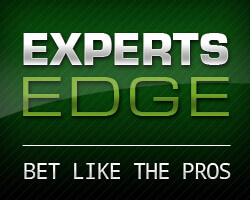 We are two weeks into the MLB season and our Experts are not showing any signs of rust. Check out the records of our top baseball cappers:
Will Rogers: 29-14 (+$10,613) - 10* MLB Coach's Clinic
Matt Fargo: 15-13 (+$7,467) - MLB Tuesday Double Play
Bryan Power: 26-19 (+$4,417) - 10* MLB Total Power
Nick Parsons: 20-15 (+$3,932) - MLB Triple Pack
Swish Analytics: 13-11 (+$2,240) - 8* Cards@Nats ML
Doc's Sports: 14-9 (+$2,210) - MLB Game of the Week
Marc Lawrence: 11-4 (+$1,956) - Triple Perfect MLB Play
NBA & NHL Playoff action is heating up. Eliminate the guesswork and let our team guide you through the postseason!
NBA
Nick Parsons: 6-1 (+$4,186) - NBA Playoff Triple Pack

AAA Sports: 6-2 (+$3,636) - 10* C's/Cavs Blockbuster
Doc's Sports: 6-1 (+$3,060) - Tuesday NBA 3-Pack
NHL
AAA Sports: 8-3 (+$5,250) - 3 Game Ice Report
Jesse Schule: 9-3 (+$4,376) - NHL Game of the Week
Al McMordie: 4-1 (+$2,510) - NHL High Roller Winner

For even more value, pick up an NBA Playoffs Pack for only $395 or an NHL Playoffs Pack for just $199, and get all picks right through the finals.
P.S. Our Experts Consensus plays are on a roll: 27-13 (68%), +$11,560 L10 days. Check out which picks our Experts have aligned on today.
Covers is your home for the best in sports betting advice.
Covers-Team
NBA Western Conf. Betting Road Map
CE Manager 23 hours, 57 minutes ago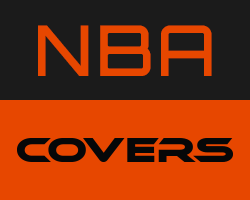 The NBA Playoffs are underway and the battle to represent the West in the NBA Finals is on. Covers Expert Steve Merril breaks down four important betting notes to be aware of when capping Western Conference matchups this week.

Spread Watch

San Antonio and Los Angeles were two of the hottest teams in the NBA in the second half of the season. The Spurs went 21-8 SU after the All-Star break while the Clippers went 21-7 SU during that same span. San Antonio won their games by an incredible +10.3 points per game while the Clippers won by an average of +7.6 points per game. This is the best first round series from a competitive standpoint, but that wasn't the case in Game 1 when the Clippers won by 15 points (107-92). I would expect the games to be much closer going forward.

Total Watch

Dallas and Houston played a high-scoring and entertaining game on Saturday. The Mavericks and Rockets have played little defense recently, but Dallas head coach Rick Carlisle has been a good tactician in multiple games against the same opponent. Game 1 had 226 points scored which easily eclipsed the closing total of 212.5, forcing the oddsmakers to increase Game 2's total by 2.5 points up to 215. The value bettors will be looking to play the Under near tip off as the Over is likely to take the early money.

Injury Impact

New Orleans is already up against it versus Golden State, and the Pelicans need everybody healthy in order to have a slight glimmer of hope. Reports are out that point guard Tyreke Evans had a MRI on his knee, and his status going forward is up in the air. The MRI on his swollen left knee showed a deep bone bruise. Evans has some pain, particularly when trying to push off. Keep an eye on Evans as New Orleans needs their guys 100% healthy against the Warriors in this series.

Playbook

Portland and Memphis had a slew of injuries down the stretch, and it is unknown which players are going to miss some time in this series. The Blazers had six players listed as either probable, questionable or doubtful for Game 1. Memphis had four players listed the same. The Blazers were only without Arron Afflalo while everybody played for the Grizzlies in their 100-86 win. Portland played four starters 36 minutes or more while only one Memphis starter (Marc Gasol) played more than 36 minutes.
***Listen to Steve's NBA Playoffs Podcast and receive a FREE $40 Best Bet!***
Five Experts Post +70% Weekend!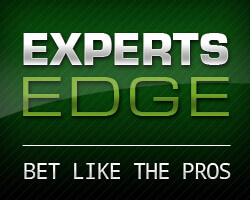 It is a busy time of year in the sport world, and our Experts are heating up! Check out these weekend performances:
Jesse Schule: 12-4 (75%), +$5,300 - NHL Game of the Week
AAA Sports: 8-2 (80%), +$5,236 - NBA Game of the Week
Nick Parsons: 9-3 (75%), +$5,018 -MLB & NBA Triple Pack
Doc's Sports: 11-1 (92%), +$4,660 - Bucks/Bulls Slam Dunk

Will Rogers: 10-6 (63%), +$2,860 - 3-Game NBA Pass
Ben Burns: 8-4 (67%), +$2,523 - 10* MLB Personal Fave
Soccer Authority: 1-0 (100%), +$832 - Champions Lge. Blowout

Playoffs are in full swing and we have you covered for a big Monday night!
NBA
8:00 PM ET: Milwaukee vs. Chicago (Bulls -8, O/U 186.5)
10:30 PM ET: New Orleans vs. Golden State (Warriors -12.5, O/U 205)
NHL
7:00 PM ET: N.Y. Rangers vs. Pittsburgh (Penguins +100, O/U 5)
8:00 PM ET: St. Louis vs. Minnesota (Wild -135, O/U 5)
9:00 PM ET: Anaheim vs. Winnipeg (Jets -140, O/U 5)
For even more value, pick up an NBA Playoffs Pack for only $395 or an NHL Playoffs Pack for just $199, and get all picks right through the finals.
P.S. Our Experts Consensus plays are on a roll: 25-11 (69%), +$12,060 L10 days. Check out which picks our Experts have aligned on today.
Covers is your home for the best in sports betting advice.
Covers-Team
NBA Eastern Conf. Betting Road Map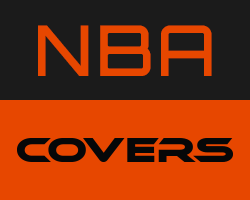 The NBA Playoffs are underway and while the Western Conference grabs most of the headlines, there are some intriguing battles brewing in the East as well.
Here's a guide to approaching the East matchups in the opening week of the postseason.

Spread watch
The Milwaukee Bucks have dropped the cash in back-to-back games after being one of the best bets in the league for much of the season.
They're up against a Chicago Bulls squad that seems to be coming together at the right time, winners of three in a row ATS.
We're actually looking at a shorter pointspread in Game 2 than we saw in Game 1, when the Bucks didn't come all that close to covering. Moving forward, I do feel there will be value with Milwaukee but I'm not convinced the zig-zag theory works in this particular series. A return home should give the Bucks a boost in Games 3 and 4, where I expect them to earn at least a split.

Total watch
Entering the playoffs, the 'over' had cashed in each of the Wizards last three games. That streak came to an abrubt halt in Game 1 of their East quarter-final series against the Raptors, however, and I believe we'll continue to see value with the 'under' as the series progresses.
This matchup features a contrast in styles, as the Wizards try to slow things down while the Raptors do everything they can to coax a track meet. We saw the Wiz win out in the opener and with Kyle Lowry still playing at less than 100%, I'm not sure the Raptors can stem the tide in Game 2 on Tuesday.
The oddsmakers have dropped the total in advance of Game 2 but will it prove to be enough to foil 'under' backers? I don't think so.

Injury impact
Let's go back to the Raptors and Kyle Lowry for a moment. Lowry isn't the only Toronto player that is performing at less than full strength but he's the most important.
After being held to only seven points in Game 1 against the Wizards, Lowry will be called on to bounce back and lead the charge in Game 2 but is he physically capable of doing so at this point?
The Raptors are going to need some of their depth guys to step up and will certainly need continued steady contributions from the likes of Greivis Vasquez and Lou Williams. Note that all four Raptors to come off the bench scored in double-figures in Game 1.

Playbook
The Boston Celtics left it all on the floor in Cleveland in Game 1 but it wasn't nearly enough as they fell by double-digits.
Give Celtics head coach Brad Stevens plenty of credit. He'll have his team ready for Game 2 even if this series is more than likely going to be a losing venture. Don't count on the C's pushing the pace the way they did early in Game 1. Boston scored 31 points in that quarter but couldn't keep up the pace, allowing 35 points in the second quarter and the Cavs never looked back from there.
If the Celtics are to have any chance of hanging around in this series they need to get physical and turn it into a slugfest. That's easier said than done and even in that setting, they probably don't have the horses to win more than a game or two.
*Sean went an impressive 28-16 (+$11,252) in last year's playoffs. His Monday card is now available*
NBA Sunday: Keys to Victory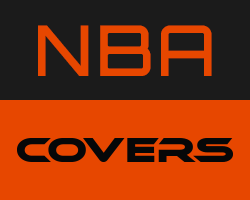 Sunday's action gets underway with the Cavs' return to the postseason and culminates with a road test for the defending champs. Our Experts have you covered for all four games.
3:00 PM ET: Boston vs. Cleveland (Cavs -11.5, O/U 204)
5:30 PM ET: Brookly vs. Atlanta (Hawks -10.5, O/U 205)
8:00 PM ET: Portland vs. Memphis (Grizz -5, O/U 189)
10:30 PM ET: San Antonio vs. L.A. Clippers (Clips -1, O/U 207)
Unsure of who to go with? Check out these 2014 NBA Playoff records:
AAA Sports: 37-19 with $15,210 earned
Sean Murphy: 28-16 with $11,252 earned
Larry Ness: 30-19 with $9,583 earned
Don't forget, NBA Playoff Packs are on sale for only $395. Get the best in basketball picks, tips & advice right through the finals.
***Our Experts Consensus plays are heating up: 8-2 L10! Check out which picks our Experts have aligned on today***
Covers is your home for postseason betting.
Covers-Team
Pick:

San Francisco

Capper:
Start:

April 21, 2015 - 10:15 PM

Offered at:

5dimes @ 112 San Francisco

Analysis:
Nick Parsons continues to cause problems for the books. Nick ground out a small profit in MLB yesterday four the fourth day in a row. it should have been much bigger but Cleveland blew a 3 run ninth inning lead. Nick pushed his NBA playoff record to 6-1 with the Bulls win. Nick has three plays up in the NBA, MLB and the NHL for today.
Just two weeks into the season, the streaking Los Angeles Dodgers have opened a six-game lead over the defending World Series champion San Francisco Giants. The Dodgers are 9-3 this season and are on a seven game winning streak. Brett Anderson will get the start in game 1. He is 1-0 this season with a 3.27 ERA. He earned his first win with a 5-2 win over Seattle by allowing two runs -- one earned -- in five innings. He is 2-0 record and 1.83 ERA in his last six starts dating to July. Against the Giants, Anderson is 0-2 with a 5.25 ERA in three starts that have all come at AT&T Park.
San Francisco hasn't been hitting or pitching well over a 1-9 stretch, sinking into last place. The Giants are 4-10 this season. San Francisco is batting .204 in its last four series while averaging 1.9 runs. Buster Posey is in a 4-for-24 slump and Casey McGehee is 2 for 19 without an RBI in his last seven games. Joe Panik is an exception, 9 for 19 in the last four. The rotation has a 4.79 ERA and .290 opponent batting average in the last 10 with Madison Bumgarner, Jake Peavy and Tim Hudson struggling. Chris Heston and Tim Lincecum have balanced it out some.
Lincecum is 0-1 with a 2.25 ERA will get the start. He has a 1-2 record and 6.16 ERA in his last six games in the series.
The Giants and Dodgers play six of their next nine against each other, so there is an immediate opportunity to make up ground after Monday's off day.
Lincecum has been one of the Giants best pitchers this year and will get the job done at home. The Giants have not been hitting the ball well but should be able to score enough to get the win at home at plus money.
Play on San Francisco. This is a (1*) play.
show analysis
show less