MLB Betting Cheat Sheet: May 23-26
CE Manager 9 hours, 3 minutes ago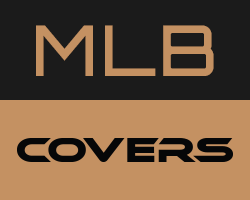 Written by: Power Sports
0 for 6
Six times division rivals San Diego and San Francisco have met this year. All six times the latter has won. The most recent series was in San Diego and saw the Padres score just one run in all three games. This week, the teams meet at AT&T Park in San Francisco. The Giants had to play Sunday Night, but the Padres went 17 innings against the Dodgers (and lost), so gone is any advantage there for the road team. Plus, the Giants are a hot team right now as they've won 10 of their last 11. At least the Padres will avoid Madison Bumgarner in this series (he pitched Sunday night).
No Home Field Advantage Here
Six times division rivals Oakland and Seattle have played this year. All six times the home team has lost. Ironically, the A's were just swept at home by the Yankees over the weekend while the Mariners swept a series in Cincinnati. Thus, I suppose you could say then that the M's are unfortunate hosts to start the week. They are just 8-10 at Safeco Field for the season and hitting .218 here as a team. But aside from the sweep earlier this season, the Athletics are by no means a dominant road team. They're being outscored by 1.5 runs per game overall despite a .500 record. One break for the A's this week is they won't have to face Felix Hernandez.
AL Least?
For most of this season, the Yankees have occupied the basement in the American League East. But after five straight wins, the last four coming in Oakland, they now find themselves in third. Toronto, even though they won Sunday, has fallen into last. But they still have the better run differential (+2 compared to -19) compared to their Pinstriped rivals and they're another team where the road has been kinder than home. So, I would not be the least bit surprised if they end up winning this series in the Bronx this week. They did take two of three from New York earlier this year at home.
Hitting Notes
*It's a tough break for Tampa Bay losing Kevin Kiermaier from their lineup. Not only was the Gold Glove outfielder batting .313 over a nine-game stretch before breaking two bones in his left hand Saturday, he's also a career .424 hitter against this week's opponent, Miami.
*The White Sox cooled off considerably over the past week, losing six of eight games. Part of that is owed to some terrible hitting with runners in scoring position (1 for 23 against the Royals). However, there is at least one hitter in the lineup poised to possibly break out this week against Cleveland. That would be Jose Abreu, who has hit .440 his last seven games against the Indians.
Pitching Notes
*Washington just took two of three from the Mets last week, on the road. Now they get to host their main rival, trotting out Gio Gonzalez and Stephen Strasburg for the first two games. Gonzalez always seems to excel against division opponents (1.38 ERA last 15 starts) and has done quite well for himself overall this season (allowed 1 ER or less in six of eight starts). He'll be a sizable favorite Monday over Bartolo Colon.
*If you've been following this column the last couple of weeks, then you know I'm at a loss for words over the Phillies' surprising start. But I will certainly give a nod to starter Vince Velasquez, who is striking out nearly 11 batters per nine innings. In fact, in half of his eight starts, the 23-year old hasn't given any runs. He'll be a slight favorite, on the road, against Detroit Monday night as the Tigers will counter with the winless Mike Pelfrey (6.37 ERA, 1.829 WHIP).
Totals Trend
The Under was a perfect 3-0 in the first Kansas City-Minnesota series of 2016 and that's the way the total has generally gone in this AL Central rivalry. Since the start of last season, the Under is 15-4-3 in all Royals-Twins games. The two play a three-game set in the Twin Cities this week. All three games in the Royals' previous series (against Chicago) also went Under by the way.
***************************************************************************************************************************
AVAILABLE PACKAGES:
The Coach is Putting on a Clinic!
CE Manager 17 hours, 54 minutes ago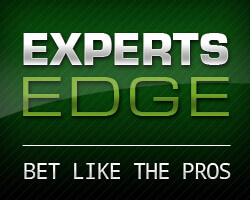 To say that Will Rogers is hot right now would be a bit of an understatement. "The Coach" entered the weekend streaking in every sport and he delivered the goods once again. Take a look at the following runs this inudstry vet is bringing to the table:
41-15 (73%) L56 MLB (+$16,314)
29-12 (71%) All Sports L10 Days (+$10,784)
63-33-1 (66%) Overall in May (+$17,536)
Will has you covered with 3-sport action for Monday's card:
MLB
Rogers' Coach's Clinic - INCREDIBLE 41-15 MLB Run!
- What Will Rogers is doing in MLB right now is MIND-BLOWING! It's an INCREDIBLE 41-15 Run after a 3-0 SWEEP Sunday! He runs ANOTHER "Clinic" on the books here.
Rogers' Run Line PUNISHER - INCREDIBLE 41-15 MLB Run! 3-0 SWEEP Sunday!
- What Will Rogers is doing in MLB right now is MIND-BLOWING! It's an INCREDIBLE 41-15 Run after a 3-0 SWEEP Sunday! PUNISH the books with this Run Line WINNER!
NBA
Rogers' 10* 1st Half PLAYBOOK - Off HUGE G.O.M. on OKC!
- WHAT. A. PLAY! Talk about "living up to the hype." Will Rogers released his *10* NBA Game of the Month Sunday on Oklahoma City and the Thunder DESTROYED the Warriors 133-105!
NHL
Rogers' *10* SURE SHOT - 60-31-1 Overall in May!
- "The Coach" is SMOKIN' HOT in EVERY sport right now, NHL included (9-4-1 Run)! He keeps it going here in Gm 5 of the Western Conference Finals!
MORE HOT CAPPERS:
Ben Burns

After suffering his first losing day of the week on Saturday, Ben Burns bounced back with a solid 2-1 Sunday, making it six winning days out of the last seven. This stretch has saw Burns bank $7,853 of the house's money. Two strong plays have been circled for tonight:
*HOT SIDE* BURNS' 10* MAIN EVENT! (6-1 L7 NBA, $147K PROFIT SURGE!)
- WHITE HOT Ben Burns followed up Saturday's GAME OF THE MONTH WINNER on the Raptors with an ABSOLUTE LAUGHER on the "over" in Sunday's GS/OKC game. Now a SWEET 6-1 his L7 NBA, Burns keeps the pedal to the metal with another MASSIVE 10* OPPORTUNITY. Yesterday's winner extended an INCREDIBLE $147,460 PROFIT RAMPAGE w/ all top rated plays. Be there!
BURNS' 10* R.L. ANNIHILATOR! (3-0/100% YTD!)
- Its not easy to do but Ben Burns is winning @ every single sport in 2016. He already won w/ pro & college football & he did the same w/ college hoops. Now, he's winning w/ his NBA, NHL & MLB. A 9-4 (+$2,903) YTD RECORD on "run-line" plays has helped do its part. That includes a PERFECT 3-0 mark w/ top-rated (10*) plays. Ben stays PERFECT. You in?
Marc Lawrence
Marc Lawrence swept the board over the weekend, going a perfect 5-0 since Friday and 7-1 overall in the last 5 days. Marc now owns long-term runs of 29-10 in the MLB and 58-34 in the NBA. He has idenitifed another winner on the hardwood tonight:
Marc Lawrence Smoking Hot 7* Triple Perfect NBA Top Key Play! - Monday
- Marc's smoking hot hand on the NBA hardwood (57-34 overall) continues Monday night with another 7* Triple Perfect NBA Key Play on the Cavs-Raptors Eastern Conference Finals clash. You know exactly what to do!
Looking to turn a sustained profit over the summer months? Take advantage of our subscription options and save big while winning big!
All Sports Monthly - $499
All Sports Weekly - $229
MLB Monthly - $299
MLB Regular Season - $849
WNBA Regular Season - $249
Don't forget: All new Covers Experts users receive (2) FREE winning picks- no purchase necessary!
Take it to the books!
The Covers-Team
Have You Redeemed Your 2 Free Picks?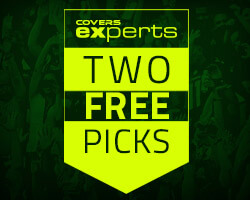 Becoming a Covers Experts member has never been as good as it is today. Not only will you get access to the very best in picks, tips and advice from industry leading handicappers, but we'll even let you try out our product for FREE!

You heard right. Join today and we'll give you two FREE winning picks (no purchase necessary). Here's how it works: add a credit card to your existing Covers account and once your account is verified, contact us to get your picks and cash in! Don't worry, you can redeem your two free winning picks at any time – they'll never expire.

As well, once your account is active you'll be able to purchase freely and access any picks which you have already bought. To view your chosen picks, simply click on the My Experts tab that is located on the top right-hand corner of the Covers Experts page beside the shopping cart.

New to Covers Experts? Well then this offer is for you! Get two FREE winning picks – no purchase necessary.

Click here to get started!

Customer Support: 1-800-840-9677
(10am - 10pm EST Mon to Fri. 9am - 10pm EST Sat - Sun)

Email us at: experts_support@coversmedia.com
Experts Sunday - Picks & Advice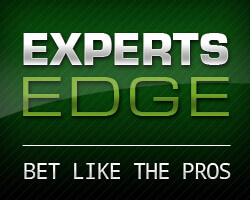 One of the NBA's most anticipated series shifts to Chesapeake Energy Arena tonight as Oklahoma City hosts Golden State in a pivital Game 3 (series is tied 1-1). On the ice, Pittsburgh will host Tampa Bay. The Lightning managed to tie the series up at 2-2 with a clutch home win and looks to carry momentum into game 5. It's travel day on the diamond, meaning lots of daytime baseball as teams close out their weekend series.
Covers Experts is your #1 source for winning picks & advice for today's big-time matchups.

NBA Western Conference Final - Game 3
NBA Playoffs: Jesse Schule: 31-19 | Al McMordie: 28-19 | Zack Cimini: 19-14


8:30 PM ET Golden State Warrioirs vs. Oklahoma City Thunder | OKC +3 O/U: 220.5
The Oklahoma City Thunder accomplished one goal by taking Game 1 at Golden State to begin the Western Conference finals but saw a different Warriors team in a Game 2 loss. The Thunder will try to protect home court when the series shifts to Oklahoma City for Game 3 on Sunday.

The Thunder dominated on the glass and at the free-throw line in Game 1, effectively keeping Golden State out of its offense in the second half as they surged to a 108-102 victory. The Warriors were the more aggressive group in Game 2 and made the necessary adjustments on the glass and on the offensive end to free up Stephen Curry for a third-quarter barrage that stunned Oklahoma City and propelled Golden State to a 118-91 triumph. "We've got to deal in the reality and the truth," Thunder coach Billy Donovan told reporters. "The reality and the truth is, OK, here are the things that went wrong (in Game 2). Here are the corrections we need to make. Here are the adjustments we need to make. Here's what we need to do and the series right now is 1-1. That's the truth right now coming out of it." Oklahoma City star Kevin Durant bounced back from a tough shooting performance in Game 1 by going 11-of-18 from the field on Wednesday but watched most of the fourth quarter from the bench with the game already decided.
1st Half: Schule's Game of the Week
Total: AAA's 10* Assassin | Burns' 10* BLue Chip Total
Side: Rogers' Game of the Month | Ness' 10* Perfect Strom | 10* Sunday Enforcer

NHL Eastern Conference Game 5
NHL Playoffs: Al McMordie: 21-6 | Power Sports: 31-16 | Experts Consensus: 16-4


8:00 PM ET Tampa Bay vs. Pittsburgh | PIT -201 O/U: 5
Probable: TB - B.Bishop (0.928%) | PIT - M.Murray (0.926%)
The Tampa Bay Lightning rebounded from their worst performance of the postseason to even the Eastern Conference finals and look to seize control of the series when they visit the Pittsburgh Penguins for Game 5 on Sunday. The Lightning gave up 48 shots Wednesday before scoring the first four goals of Game 4 two days later and holding on for a 4-3 triumph.

Tampa Bay catalyst Ryan Callahan told reporters the change was more about energy than X's and O's and the Lightning hope to carry that emotion over on the road. "The bottom line is get a good rest tonight and make sure we refocus and get ready for a tough game," Tampa Bay defenseman Victor Hedman told reporters after assisting on two goals Friday. "They're a really good team, but so are we, and it's going to be a battle all the way." Pittsburgh could draw positives out of a three-goal third period Friday, but lost defenseman Trevor Daley (left leg) indefinitely and gave up more than three goals for the first time in nine games. "We knew this was going to be a hard game," Penguins coach Mike Sullivan said on Friday. ". … We didn't play the way we've been playing that has allowed us the results that we've gotten here over the postseason."
Side Bets: Rogers' Game 5 Sure Shot | AAA's Fan Appreciation
Total Bets: 10* Total Power | Ness' 10* Perfect Storm

MLB Sunday:
Top Records Y-T-D: Power Sports: 80-48 | Will Rogers: 72-44 | Marc Lawrence: 30-19

2:10 PM ET Kansas City vs. Chi. White Sox | CHW -126 O/U: 8.5
Burns' 10* Personal Fave. | Cimini's MLB Launch Point

4:40 PM ET L.A. Dodgers vs. San Diego Padres | SD +156 O/U: 7.5
Burns' Blue Chip | Rogers' 3-Gane Pass | Shively's MLB Dynamite

8:05 PM ET Chi. Cubs vs. San Francisco Giants | SF -122 O/U: 7
Shively's 10* ESPN | Schule's Game of the Week | Ness' Weekend Whipeout

******************************************

PRODUCT ALERT:
The WNBA season tipped off last weekend and we've got you covered from Game 1 right through the Finals!
WNBA Regular Season Package - only $249.
WNBA Expert Picks - as low as $15.
Take it to the books!
- Covers Team

What is Covers Steamwire™?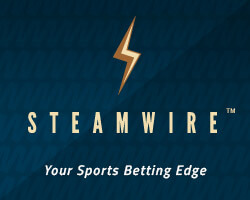 Steamwire™ is a Covers' monthly subscription that delivers around-the-clock access to select Covers Experts' picks, analysis and time-sensitive tips when you need them. And the best part? It's only $19.99 per month – that's less than $1 per day!

What exactly do you get with Steamwire™? We'll break it down for you:

1. In-game betting advice so you can make your bet when it counts
2. More than 5 picks per day on all leagues and events to give you lots of action
3. Analysis on early morning line values and late line moves so you know exactly what the numbers are
4. Inside news from connected handicappers as soon as it happens to keep you informed 24/7
5. Only $19.99/month after your FREE 30-day trial so you can try it first risk-free

Simply put, Steamwire™ is your sports betting edge.

Ok now you know what Steamwire™ is but do you know how to start using Steamwire™? It's easy: sign up for your FREE 30-day trial today!

Pssst: pass it on! Refer a friend to Steamwire™ and get a Non-Guaranteed FREE Expert Pick of your choice. Sign them up and you'll get a free credit towards any individual Non-Guaranteed Expert Pick. Contact Covers Customer Support today to learn more!

Have more questions about Steamwire™? Make sure to visit the Steamwire™ FAQs to make sure you get the most out of your FREE 30-day trial. Also feel free to email us or call Covers Customer Support at 1-800-840-9677.

The Covers Team
Pick:

Washington

Capper:
Start:

May 24, 2016 - 7:05 PM

Offered at:

5dimes @ -157 Washington

Analysis:
Play - Washington Nationals w/Strasburg.
Edges - Nationals: Stephen Strasburg 13-0 last thirteen overall team starts, and 7-3 career team starts in this series. Mets: Matt Harvey 3-8 last eleven overall team starts.
With the Nats 17–9 under the lights at night this season, we recommend a 1* play on Washington. Thank you and good luck as always.
> Marc's sizzling hot hand on the NBA hardwood (10-3 last 13 plays) continues with another 10* Jaw Dropping Key Play on Tuesday night's Game Four showdown between the Thunder and Warriors. Get it now and learn the 20-0 ATS perfect winning angles inside the game - you'll be glad you did!
show analysis
show less