Thursday Night Football Picks & Advice
CE Manager 3 hours, 6 minutes ago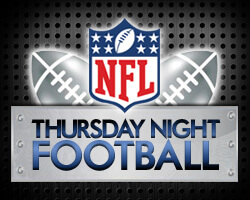 Week 5 of the NFL season gets underway with a battle in Houston. The Texans welcome the Indianapolis Colts to town for the first of 2 meetings this season. Indianapolis will look to find a spark without starting quarterback Andrew Luck, while Houston is trying to get off 1 win for the year.
It has been a successful start to the season for the Covers Experts, and their winners for TNF are locked in!
Power Sports: 24-12, +$8,890 - 10* Thursday Night Total Power
Matt Fargo: 19-11, +$7,040 - 10* NFL Thursday Night Primetime
Jesse Schule: 21-11, +$6,591 - NFL Thursday Night Smackdown
In college action, the Washington Huskies head to Southern California for a date with the high-powered Trojans. Washington will try to bounce back from a tough loss to Cal last week, while USC will be well rested coming off a bye week.
The Covers Experts have their cards ready for another week of NCAAF domination!
Power Sports: 27-16, +$8,596 - Thursday Night Power-House
Marc Lawrence: 16-6, +$7,716 - Thursday Night CFB Key Play
Steve Merril: 12-4, +$7,280 - NCAAF TV Cash - Wash/USC
PRICE DROP!
We've slashed the price of our football subscriptions:
NCAAF Regular Season: Was $799, Now $599
NCAAF Full Season: Was $999, Now $699
NFL Regular Season: Was $999, Now $799

Enjoy the games!
- Covers Team
ALDS Doubleheader - Picks & Advice
CE Manager 7 hours, 37 minutes ago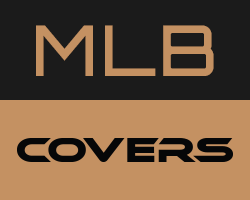 It doesn't get any better than October baseball. The playoffs have arrived and our Experts have their cards locked and loaded with winners to guide you through the post season.
Unsure of who to go with? Check out the top playoff cappers from last season:
Larry Ness: 15-9 for +$4,604
Matt Fargo: 13-9 for +$3,930
Will Rogers: 15-10 for +$2,140
Here are the top performers from the 2015 regular season:
Larry Ness: 307-240 for +$23,693
Marc Lawrence: 127-103 for +$10,026
SPS Investors: 38-26 for +$4,800 (Joined late in the season)
We've got a doubleheader in the American League today with two very intruguing matchups.
3:30 PM ET: Texas vs. Toronto (Blue Jays -225, O/U 7.5)
- Perfect 10 Club: Big Al's 100% Baseball Beauty
- Fargo's 10* ALDS thursday Game 1 R/L Winner
- Burns' First 10* MLB Playoffs Blue Chip Total
7:30 PM ET: Houston vs. Kansas City (Royals -140, O/U 7.5)

- Merril's 10* MLB Playoffs Grand Slam
- Ness' 10* Game 1 ALDS Showdown
- Power Sports' 10* MLB Total Power
For the best value, look no further than the MLB Playoff Subscription. Get every pick right through the October Classic for only $199! Choose your Expert and take it to the books!
- Covers Team
Week 6 NCAAF Line Watch
CE Manager 22 hours, 37 minutes ago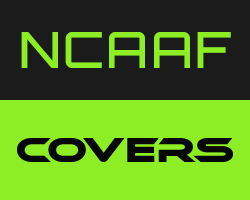 Covers Expert Steve Merril breaks down key NFL/NCAAF games in his *new* football podcast - listen here!
SPREAD TO BET NOW: Minnesota -3 (at Purdue)

Minnesota and Purdue played two totally different games last week. While the Golden Gophers got shutout 27-0 at Northwestern, the Boilermakers lost a close 24-21 game at home to Michigan State. Off such performances, we can expect Minnesota to have more motivation while Purdue figures to be flat.

The oddsmakers opened Minnesota as a 1.5-point favorite in this game, and early money has pushed that line up to -3. Based on my power ratings, the line is still a tad short, and it wouldn't be a surprise if this line goes up throughout the week. Lay the 3 points with Minnesota now.

--------------

SPREAD TO WAIT ON: Washington State +17 (at Oregon)

Oregon won 41-24 in Colorado last Saturday night, and off that win, the public may think the Ducks are back to themselves after getting embarrassed by Utah 62-20 at home in their previous game. But Oregon still has serious issues, and they can't be trusted in this pointspread range.

Washington State comes in with a 2-2 SU record with their two losses coming by a combined 13 points. The Cougars have been a scrappy team, and since they possess a strong passing offense, they always have backdoor potential if needed. Wait this game out, and grab at least an extra half point on Washington State.

--------------

TOTAL TO WATCH: Navy/Notre Dame 54.5

Notre Dame just faced a triple-option offense a few weeks ago; the Irish beat Georgia Tech 30-22. Notre Dame allowed the Yellow Jackets to score just 6 points in the first 59 minutes of the game before Georgia Tech miraculously scored two touchdowns in the final minute. That experience will have Notre Dame more prepared to stop Navy's triple-option offense in this game.

The total on this game opened at 55 at the majority of sports books, but it has been bet down slightly to 54.5. There's no reason to expect a high-scoring game, especially since Navy has held their four opponents to a total of just 15.0 points per game this season. This total will likely drop even lower as the week goes on, so take the Under now.
PRICE DROP!
We've slashed the price of our NCAAF subscriptions:
NCAAF Regular Season: Was $799, Now $599
NCAAF Full Season: Was $999, Now $699
MLB - N.L. Wildcard Game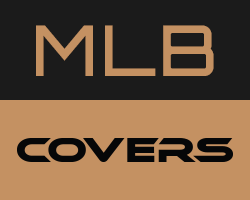 The air is cool, the summer is coming to a close and that can mean only one thing... playoff baseball has arrived! Our Experts have their plays locked and loaded for you so don't miss out! After a season of massive profits headlined by Covers Expert Larry Ness who closed with a whopping +$23,693 in profits!
Let's check in on the top playoff Experts from last season:
Larry Ness: 15-9 for +$4,604
Matt Fargo: 13-9 for +$3,930
Will Rogers: 15-10 for +$2,140

Let's also check in the 2014/2015 Regular Season:
Larry Ness: 307-240 for +$23,693
Marc Lawrence: 127-103 for +$10,026
SPS Investors: 38-26 for +$4,800 (Joined late in the season)
N.L. Wildcard - Chicago Cubs vs Pittsburg Pirates:
The Pittsburgh Pirates and Chicago Cubs went through 162 games and ended up with the second and third best records in the major leagues, respectively. The two will square off and continue to spark debate about the postseason format when the Cubs visit the Pirates on Wednesday in the one-game National League wild-card playoff for the right to face the MLB-best St. Louis Cardinals in the divisional round.
Schules 10* N.L Wildcard | Power Sports 10* N.L. Power House | The Coach's 10* N.L Total
For the best value, look no further than the MLB Playoff Subscription. Get all tips, picks, and advice all the way to the October Classic for only $199! Choose your Expert and take it to the books!
- Covers Team
MNF - Picks and Advice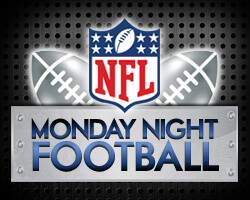 The NFL season has begun and we want to make you money! Check out three ways you can cash in on the NFL with Covers Experts:

1. Expert Picks as low as $15 found here
2. *Best Value* Covers Experts NFL Regular Season Package gets you picks & advice for enitre regular season for $999 Now only $799!
3. Covers Experts NFL Monthly gets you picks & advice for 31 days with an Expert of your choice, only $299


Not sure which Expert to go with? Check out the 2015 results up to, and including week 4:
Power Sports: 22-12, +$7,090
Jesse Schule: 20-11-2, +$6,091
Matt Fargo: 17-11, +$5,040
2014 Regular Season
Al McMordie: 26-15, +$9,602 (joined halfway through season)
Jesse Schule: 78-57, +$8,558
Larry Ness: 71-58, +$7,164
Matt Fargo: 69-58, +$6,348
Monday Oct. 5th 8:30 PM ET Detroit Lions @ Seattle Seahawks
Both teams will look to bounce back coming off slow starts to their respected seasons. Seattle looks to win back to back games, after dropping their first two. Beating Chicago 26-0 and pitching a big shutout in a defensive statement last week. With expectations to return to the Super Bowl, Seattle will have to capitalize as 10 point home favorites.
Detroit on the other hand looks to get into the win column for the first time this season. Detroit has been dealt a difficult hand having to face MIN, DEN, SEA, and ARI all in consecutive weeks early in the season. Each of those teams thrive on defense, and it doesn't get any easier having to deal with the Legion of Boom, as well as the 12th Man. Look for Stafford to get C. Johnson involved early and often.
Fargo's 10* Monday Enforcer | 10* Monday Night TV Cash | Blue Chip Super Total
Two things we love here at Covers are football and free contests. We've got the King of Covers NFL preseason contest where you can test your football handicapping skills this preseason for a chance to win over $1,000 in cash & prizes. Like all Covers contests, it's easy to sign up for and start playing and it's 100% free so sign up today!

Make covers your home for the best in football betting picks.

The Covers Team
Pick:

O (DUKE at ARMY)

Capper:
Start:

October 10, 2015 - 12:00 PM

Offered at:

top bet @ Over 47 -110

Analysis:
This is a 1* Free Play on the Duke/Army Over.
Last week was an almost unprecedented week where the under came in 45 of 57 lined games in college football and that has affected the totals for many of this week's games, especially for those teams that are on under runs. We will be using both of these to our advantage for this game. Duke is off to a 3-2 start this season as the offense has been inconsistent but the defense has picked up the slack by allowing just 269.8 ypg and 10.6 ppg, good for 9th and 5th in the country respectively. Because of the stop unit, the Blue Devils have stayed below the total in all five of their games this season. This is not a particularly good matchup however for another low scoring game as the offense should have no problem scoring a bunch here. The offense was held to 10 points three games back against Northwestern and nine points against Boston College last time out and those are two of the top three scoring defenses in the country. In comparison, Army is ranked 82nd in scoring defense so Duke can get back to normal here. The Black Knights have had a tough luck season as they are 1-4 with the four losses coming by 2, 5, 3 and 6 points with the last coming against Penn St. Even though the schedule has been pretty difficult, they are averaging a solid 27.6 ppg so even coming close to that here will push this one way over as we can expect Duke to get its fair share of points. The over is 7-2-1 in the Blue Devils last 10 games after accumulating less than 275 total yards in their previous game while the over is 11-5 in the Black Knights last 16 games after scoring less than 20 points in their previous game. Play Over (321) Duke Blue Devils/(322) Army Black Knights
Fargo is off to a profitable start on the gridiron this season as he has posted SIZEABLE profits of +$14,060 overall! In college football, he is a SIZZLING 27-22 +$3,470 YTD after THREE of FIVE Winning Weeks and going back he is a MASSIVE +$16,021 in CFB since 2013! He is ready for a huge Week Six as he has Winners Thursday, Friday and Saturday! Do not miss any of it!
show analysis
show less