CFL Monday: Top Cappers & Hot Picks
CE Manager 2 hours, 35 minutes ago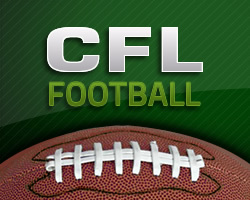 For all the football fans out there looking for some action before NFL and NCAAF return, the CFL is a great option. It is a wide open game that offers no shortage of excitement and can be very profitable to wager on.
If you are new to the game, let the Covers Experts guide you in the right direction. They know how to spot winning angles north of the border.
Top Cappers Through Week 5:
Power Sports: 6-0, (100%), +$6,000 - 10* Game of the Week

Larry Ness: 7-2 (78%), +$4,650 -

Brandon Shively: 5-2 (71%), +$2,775 - 10* Game of the Month

Will Rogers: 7-5 (58%), +$1,560 - ESPN2 CFL Showcase
Matt Fargo's 10* Game of the Month

Monday July 24th 7:30 PM ET Montreal @ Toronto
TOR -6.5 O/U: 46
Favourable Trends:
Montreal
MTL are 2-8 ATS in their last 10 games overall.
Under is 26-8 in MTL last 34 vs. East.
Alouettes are 1-5 ATS in their last 6 games following a ATS loss.
Toronto
Under is 11-1 in TOR last 12 Mon. games.
Argonauts are 7-20 ATS in their last 27 home games.
Argonauts are 0-4 ATS in their last 4 vs. East.
Argonauts are 4-1 ATS in their last 5 games in July.
Head to Head
Under is 5-0 in the last 5 meetings in Toronto.
Under is 13-3 in the last 16 meetings.
Alouettes are 22-6 ATS in their last 28 meetings in Toronto.
For all Week 5 CFL Expert Picks, click here.
BEST VALUE:
CFL Regular Season Package - get all remaining regular seaosn picks from your favorite capper for just $249.
Take it to the books!
- Covers Team
MLB Betting Cheat Sheet: July 25th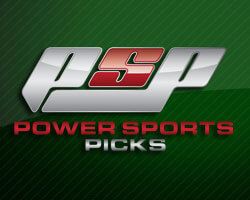 Interleague Play Takes Center Stage
Of the 15 series that take place in the first half of the week, seven will be of the Interleague variety. The headliner will be the "battle for Chicago" with two games taking place on both the North and South side of the city. There will also be four, short two-game series taking place Tuesday-Wednesday. Those are Seattle-Pittsburgh, Washington-Cleveland, Atlanta-Minnesota (yuck!) and Tampa Bay-Los Angeles. For the record, the American League holds a 106-87 edge in Interleague Games this year. Seattle could be a team to watch in Pittsburgh as the Mariners are 9-3 vs. the National League in 2016. The A.L. has won Interleague Play every year since 2004. The current .549 win percentage is right in line with the average percentage, year to year, over the last decade.
Rocky Road
On paper, you would seem to heavily favor Baltimore this week against Colorado. The Rockies' offensive numbers (predictably) dip dramatically outside of Coors Field (they do add a designated hitter here) and the Orioles are now a very-strong 36-14 at Camden Yards after an impressive sweep of Cleveland over the weekend. That's the best home record in all of baseball. But there is one interesting note that I'd like to pass along here. Factoring in only road games, the ERA of the much maligned Colorado staff is 3.83, which is actually seventh best overall! The ERA's of the respective two starting rotations overall are not that different as Baltimore ranks 25th (4.95) while Colorado ranks 28th (5.04). A big deal here though could be that the Orioles best starter (Chris Tillman) will go Tuesday while the Rockies best starter (Tyler Anderson) won't be going at all in this series.
Going North
The Blue Jays could use a big boost right now. They just dropped two of three at home to Seattle over the weekend are three games out in the American League East. Still though, they are in Wild Card position. Personally, I think the team is better than its overall record, but its Interleague record (11-6) remains strong. Those 11 Interleague victories are the most of any team in baseball right now. Were it not for a poor record in one-run games (9-18), this team would probably be winning its division. I would not be the least bit surprised to see the Jays hammer the Padres this week even though San Diego has been shockingly competitive against San Francisco, St. Louis and Washington since the All-Star Break (5-5 overall).
Pitching Notes
*One of the biggest stories making the rounds right now is the Chris Sale saga in Chicago. The White Sox ace has been suspended for five games due to apparently tearing up a team uniform that he did not wish to wear Saturday. As a result, he will miss the entire series against the Cubs. Some are saying this could be the final nail in the White Sox coffin, which is too bad for a season that started with so much promise (team was 26-13 at one point!). The Sox will be an underdog in every game in this series.
*In the Rockies-Orioles writeup, I mentioned Chris Tillman being Baltimore's best pitcher. This statement is not up for debate. Tillman has an 18-3 team start record, making him the best pitcher to have bet on in 2016 (+16.2 units) by a fairly comfortable margin. He's been especially dominant of late by giving up just one run in seven innings in four straight starts (all wins) with only 16 hits allowed.
Hitter Notes
*Now isn't the best time to talking about Cleveland's exploits as they just got swept in Baltimore. They scored only six runs total in the three-game series. Looking ahead, the Indians' 28th place ranking in batting average (.238) and 30th place ranking in on base percentage (.297) in road games doesn't bode well for them. Thankfully then (for them), they are at home this week against Washington. The Tribe offense is fifth in runs scored at home.
*Teams whose overall offensive numbers could decline this week are Seattle and Tampa Bay as both head to National League Parks and thus will be losing the designated hitter from the lineup. Of those two teams, the Mariners are clearly more likely to absorb the loss of the DH as the Rays are only 25th in runs scored to begin with.
Totals Trend
The Over is 9-2 for San Diego in Interleague Play. Incredibly, those games have averaged 15.3 runs per game.
Written by: Power Sports
**************************************************************************
For all of Monday's MLB Expert Picks, click here!
SAVE BIG AND WIN BIG with the MLB Monthly Package - 31 days of baseball picks from your favorite capper for just $299.
Take it to the books!
- Covers Team
How do you start using Steamwire™?
CE Manager 21 hours, 54 minutes ago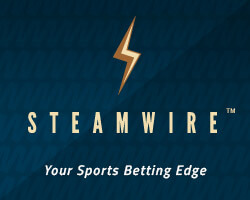 Here at Covers we like to keep things simple. That includes how to sign up for and start using Steamwire™. We also like free stuff because, let's face it, nobody likes risk, especially in sports betting. That's why we offer a FREE Steamwire™ trial period for 30 days with no obligation. Now you can use Steamwire™ for a full month before you buy.

How exactly do you start using Steamwire™? We'll break it down for you:

1. Create your FREE Covers member account
2. Purchase your FREE Steamwire™ 30-day trial
3. Access Steamwire™ on mobile, PC, tablet or Twitter
3. Get the Steamwire™ mobile app from the iOS app store or Google Play
5. After 30 days, your subscription will auto renew for only $19.99/month

Steamwire™ is only $19.99 per month – that's less than $1 a day! That's a pretty amazing deal when you think about it. For the price of a single subscription, get access to picks & analysis from a team of Covers Experts.

Pssst: pass it on! Refer a friend to Steamwire™ and get a Non-Guaranteed FREE Expert Pick of your choice. Sign them up and you'll get a free credit towards any individual Non-Guaranteed Expert Pick. Contact Covers Customer Support today to learn more!

Have more questions about Steamwire™? Make sure to visit Covers.com to check out Steamwire™ FAQs to make sure you get the most out of your FREE 30-day trial. Also feel free to email us or call Covers Customer Support at 1-800-840-9677.

The Covers Team
Sunday Night Baseball: Preview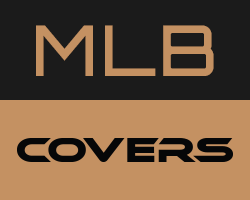 8:08 PM ET: L.A. Dodgers vs. St. Louis Cardinals | STL +130 O/U: 9
Probable: LAD Scott Kazmir (R) | STL Mike Mayers (R)
The Los Angeles Dodgers look to conclude their road trip with a winning record when they visit the St. Louis Cardinals on Sunday night for the rubber match of their three-game set. Los Angeles dropped the series opener in 16 innings before rallying for four runs in the third inning and three in the sixth en route to a 7-2 triumph on Saturday that evened its record on the trek at 4-4.
Corey Seager is riding a seven-game hitting streak during which he is 14-for-35 while Justin Turner is 14-for-37 with five home runs and 14 RBIs over the first eight games of the Dodgers' trip. St. Louis managed only six hits as its winning streak ended at five games. Aledmys Diaz had his string of four straight two-hit performances come to a halt, but the 25-year-old Cuban did record a single Saturday to run his hitting streak to five contests. The Cardinals are 6-3 on their 10-game homestand and trail Miami by one game and Los Angeles by two for wild-card spots in the National League.
Kazmir won his sixth consecutive decision on Tuesday as he allowed one run and four hits while registering eight strikeouts in seven innings at Washington. The 32-year-old native of Houston is unbeaten in his last 12 starts, last losing on May 9 to the New York Mets. Kazmir produced his longest outing of the season five days later against St. Louis, giving up three runs - two earned - and five hits over 8 2/3 frames to improve to 2-0 with a 3.20 ERA in three career starts versus the Cardinals.
Mayers was scheduled to start for Triple-A Memphis on Saturday but instead was brought up to make his major-league debut. "I'm looking to pitch well, and whatever happens after that is out of my control," the 24-year-old from Ohio told the Cardinals' website. "But hopefully I can make a good impression that will stick in their head a little bit." Mayers has split this season between Memphis and Double-A Springfield, going a combined 8-5 with a 2.62 ERA in 18 starts.
WALK-OFFS
1. Cardinals OF Matt Holliday is 4-for-13 lifetime against Kazmir, with half of the hits being solo home runs.
2. Los Angeles 1B Adrian Gonzalez has hit safely in 17 of his last 18 games at Busch Stadium.
3. Seven of St. Louis 1B Matt Adams' last eight hits have been for extra bases.
********************************************************************
Expet Picks:
Al McMordie's MLB Game of the Month
For all Sunday MLB Expert Picks, click here.
SAVE BIG AND WIN BIG with the MLB Monthly Package - 31 days of baseball picks from your favorite capper for just $299.
Take it to the books!
- Covers Team
Have You Redeemed Your 2 Free Picks?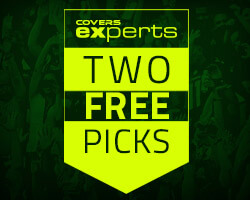 Becoming a Covers Experts member has never been as good as it is today. Not only will you get access to the very best in picks, tips and advice from industry leading handicappers, but we'll even let you try out our product for FREE!

You heard right. Join today and we'll give you two FREE winning picks (no purchase necessary). Here's how it works: add a credit card to your existing Covers account and once your account is verified, contact us to get your picks and cash in! Don't worry, you can redeem your two free winning picks at any time – they'll never expire.

As well, once your account is active you'll be able to purchase freely and access any picks which you have already bought. To view your chosen picks, simply click on the My Experts tab that is located on the top right-hand corner of the Covers Experts page beside the shopping cart.

New to Covers Experts? Well then this offer is for you! Get two FREE winning picks – no purchase necessary.

Click here to get started!

Customer Support: 1-800-840-9677
(10am - 10pm EST Mon to Fri. 9am - 10pm EST Sat - Sun)

Email us at: experts_support@coversmedia.com
Pick:

Toronto

Capper:
Start:

July 25, 2016 - 7:07 PM

Offered at:

5dimes @ -1.5 -116 Toronto

Analysis:
+$22,700 PROFIT THIS SEASON!
*INSANE* 172-99-2 MLB Run ... That's 73 GAMES OVER .500! ... *RED HOT* 41-18-1 L60!
Yes, folks. Power Sports is having a DREAM season in MLB! What are you waiting for? The time to subscribe is NOW!

1* Toronto Run Line (7:07 ET): Please note that I'm recommending laying the -1.5 with Blue Jays here. I think they have enough advantages to beat the Padres by multiple runs in Monday's opener. San Diego just took two of three from Washington, but Toronto has the most Interleague wins (11) of any team in baseball.
Blue Jays starter Aaron Sanchez has a 1.80 ERA and 0.85 WHIP his L3 starts. He's allowed 2 ER or less in six consecutive starts. His last loss came all the way back on April 22nd. While the Padres' lineup has homered in 22 consecutive games, this will be the franchise's first foray ever into Toronto. Rogers Centre is known for being a hitter's park, but I'm unconvinced that San Diego will able to take advantage. They are just 19-31 in road games overall, including 1-5 as a dog of +200 to +225.
San Diego's Colin Rea has a 4.86 ERA and 1.62 WHIP his L3 starts. He also gave up three home runs in his last start. That's key. Sanchez has allowed only two in his last six starts and if you take away the four he gave up in an uncharacteristically poor showing vs. Baltimore on June 12th, he's allowed just three since the start of May! The Blue Jays really need this one as the fight for Wild Card/playoff position. The Padres have been surprisingly competitive since the Break, but that ends here. 1* Run Line Toronto (-1.5)
show analysis
show less