Sunday Selections: Ride The Wave!
CE Manager 5 hours, 10 minutes ago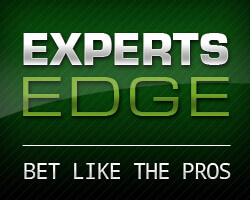 The month of April was a winning one for the Covers Experts and with spring in the air, expect this profit surge to continue.
Some impressive streaks will be put to the test and with a big day of basketball, hockey, and baseball on tap, make sure you have the strongest plays on your ticket.
NBA
Zack Cimini has been red-hot since joining Covers Experts and enters today on a 20-5 (80%) NBA run that has seen him bank $13,185.
- Cimini's NBA Sunday ATS Key Position
Steve Merril has been a profit machine on the hardwood lately, going 11-4 (73%) on his last 15 plays, earnined $6,640.
- 10* NBA Playoffs TV Cash - Pacers/Raptors
NHL
Al McMordie is becoming well known for his hockey expertise and this postseason has been no exception. Big Al has cashed 15 of his last 19 releases, leaving him $8,316 in the black.
- Big Al's 10* NHL Elite Info Winner
After a slow start to the playoffs, Ben Burns has returned to his dominant form on the ice, going 8-3-1 (73%) over the last week and a half, earning $2,824 of the house's money.
- Burns' 10* NHL Blue Chip Total
MLB
Marc Lawrence has been scorching hot on the diamond, owning an incredible 16-2 (89%) run over the last 3 weeks that has produced $10,826 of profit.
- 10* MLB Game of the Week Top Key Play
After crushing it on the bases last season, Larry Ness is finding his groove once again. The vet is now 15-5 (75%) on his last 20 plays, with $8,896 to show for it.
- 10* MLB Weekend Wipeout Winner
PRODUCT ALERT: The Experts Consensus is off a perfect 4-0 Saturday sweep, and is now 7-1 over the last 2 days, and 24-9 over the last 9 days. Save $200 on the Monthly Package and get access to Covers Experts strongest plays!
Take it to the books!
- Covers Team
May Good Month/Bad Month Pitchers
CE Manager 20 hours, 16 minutes ago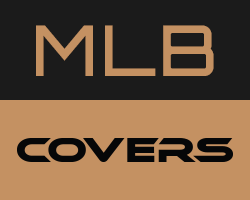 By: Marc Lawrence
Horse racing fans recognize May as the month of the Kentucky Derby and the Preakness Stakes. For baseball purists May is simply the 2nd month of the 2016 MLB season. But for die-hard baseball fans, namely those who enjoy handicapping America's pastime, it signals our annual May Good Month/Bad Month pitchers report.
Listed below are hurlers that have enjoyed a two-to-one or better success ratio in team-starts over the course of the last three seasons during the month of May. On the flip side, we've also listed pitchers that struggle in May, winning 33% percent or less of their team-start efforts. To qualify pitchers must have made a minimum of 10 starts, with at least one start each April over the last three years. And for your convenience alongside each record we break down each pitcher's greatest success or greatest failure rate either home (H) or away (A) within his good or bad month.
Note: * designates a categorical repeat appearance by this pitcher, maintaining status quo from last season's May list.
GOOD MONTH PITCHERS:
De La Rosa , Jorge • 11-3 (5-1 A)
The Colorado right-hander had a rough April and will look to find his groove this month. The normally reliable right-hander has start and stop windup and still has low 90's fastball with tail action. He will need to spot pitches better and have more control with slider and changeup to match past numbers. Update - Went on 15-day DL on 4/27 with groin.
Hernandez, Felix • 11-5 (8-3 A)
Though the "King" does not have the same velocity as a few years ago, he has more pitches he throws for strikes. Thus, he's not going to be as dominant as often, but he's making the transition away from pure power pitcher to smarter hurler to get batter out.
Hughes, Phil • 10-4 (6-1 H)
Never the ace many envisioned in his younger days with the Yankees, Hughes is a dependable starter for Minnesota, who commands low-90's fastball and spins a tight-curve. His walk-to-strikeout command is excellent but the biggest problem is staying focused inning after inning and has always been prone of losing concentration.
Porcello, Rick • 11-5 (8-1 A)
Sinker-ball pitcher who tried to become strikeout chucker with big contract in Boston last year and failed miserably. Has gone back to what he does best so far this season, which has batters beating the ball into the ground. A true No. 3 or No. 4 starter in the rotation whose not comfortable being depended on for more.
*Sale, Chris • 10-1 (5-0 A)
A true strikeout machine who, at 27, has gained the confidence to also be clubhouse leader. At 6'6 and thin, all arms and legs with funky left-side delivery, has mid to upper 90's fastball and catcher seldom has to move once target is set. Headliner of an overabundance of White Sox lefty starters.
*Scherzer, Max • 13-4 (6-1 H)
Since the middle of last season, has been pedestrian performer, more like was with Arizona, with ERA over 4.25. Scherzer depends on clean mechanics for velocity and tilt on breaking pitches. It seems to come and go without warning. Washington is looking for the pitcher they had the first half of last year as right-hand version of Clayton Kershaw when he was unhittable.
*Vogelsong, Ryan • 12-3 (6-1 A)
Now with Pittsburgh, lost starting job in spring training and now works in long relief or as spot starter. Not likely to change at 38 unless injuries occur.
*Weaver, Jered • 10-2 (6-1 H)
After shoulder issues in the spring related to tightness, which had his fastball topping out at 81-82, Weaver got stretched out and is now serviceable mid-rotation pitcher, who knows how to works counts and change speeds. Fastball still only in mid-80's but throws so many off-speed pitches his fastball is looking quicker to hitter's thus far.
Zimmermann, Jordan • 11-5 (7-1 H)
The formers Nats pitcher took an immediate liking to the American League and went 24 1/3 innings before giving up a run in 2016. Has four good pitches he can keep in the zone and is frontline hurler. For whatever reason, seldom pitches beyond the seventh inning.
BAD MONTH PITCHERS:
Hamels, Cole • 5-12 (2-6 A)
Has fit in comfortably at Texas, with still good fastball that moves late when low in the zone, excellent cutter and still one of the best changes in the game. Part of poor record is he's been on some bad teams of late in Philadelphia and has thrown better when the weather heats up, which is not a problem in Dallas.
Peralta, Wily • 3-12 (1-6 A)
Been hit hard thus far in 2016, not keeping fastball down and delivering too many room service sliders. Peralta lacks great stuff and even when he's at his best, not many swings and misses. Note: Figures represent career start marks.
***************************************************************************************************************************
AVAILABLE PACKAGES:
25% Off Welcome Sale Ends Today!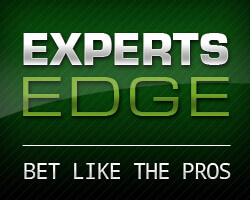 ACT NOW: SALE ENDS TODAY!
Covers Experts added two new talented handicappers to its roster at the beginning of April: Zack Cimini and Brandon Shively. To help welcome them to the site, their All Sports Weekly & Monthly Packages have been 25% off all month long. If you have not yet taken advantage of this amzing offer, the time to act is now, as today is the last day of the sale!
Weekly Pass: $170 (Reg. $229) | Monthly Pass: $375 (Reg. $499)
In addition to saving you money, we also love putting extra money in your pockets. With May on the horizon, here's a look at who has been hot through the month of April:
NBA
Zack Cimini: 23-8 (74%), +$13,014
Matt Fargo: 29-19 (60%), +$8,720
Jesse Schule: 22-13 (63%), +$7,445
Steve Merril: 15-8 (65%), +$6,300
Brandon Shively: 21-16 (57%), +$3,723
Larry Ness: 25-21 (54%), +$2,526
Teddy Covers: 16-13 (55%), +$2,252
***NBA Playoffs: Was $299, Now $199***

8:30 PM ET - Oklahoma City vs. San Antonio (SA -6, O/U 200.5)
- Matt Fargo's 10* NBA Saturday Enforcer
- Brandon Shively's 10* NBA Total of the Week

NHL
Al McMordie: 15-6 (71%), +$6,246
Larry Ness: 17-9-1 (65%), +$5,084
Experts Consensus: 8-4 (67%), +$2,726
Brandon Shively: 1-0, (100%), +$1,000
***NHL Playoffs: Was $199, Now $149***

3:00 PM ET - NY Islanders vs. Tampa Bay (TB -157, O/U 5)
- Al McMordie's Slapshot Club: 10* NHL Playoff Payoff
- Ben Burns' Saturday Afternoon NHL Main Event
8:00 PM ET - Pittsburgh vs. Washington (WAS -125, O/U 5)
- Larry Ness' Pens/Caps Game 2 Perfect Storm
- Power Sports' 9* NHL O/U Power-Blast

MLB
AAA Sports: 30-21 (59%), +$10,549
Steve Merril: 24-12 (67%), +$8,982
Marc Lawrence: 17-9 (65%), +$5,961
Zack Cimini: 14-8 (64%), +$5,463
Experts Consensus: 21-12 (64%), +$5,379
Power Sports: 40-27-1 (60%), +$4,954
Ben Burns: 40-27 (60%), +$4,490
***MLB Monthly: $299 | MLB Regular Season: $999***
2:10 PM ET - Detroit vs. Minnesota (MIN +115, O/U 8.5)
- Jesse Schule's MLB Afternoon Executioner
6:10 PM ET - Toronto vs. Tampa Bay (TB -139, O/U 7.5)
- Ben Burns' 10* MLB Game of the Month
7:10 PM ET - NY Yankees vs. Boston (BOS -127, O/U 8.5)
- Larry Ness' MLB Las Vegas Insider
P.S. Your Covers Experts experience is never complete without checking in on the Experts Consensus. Having already profited $31,105 in 2016, find out who the cappers are lining up on today!
As always, take it to the books!
- Covers Team
MLB Power Rankings (Week 4)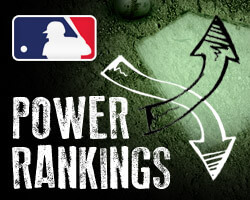 Below are my updated MLB power rankings at the start of Week 4 (April 25th):


1. Chicago Cubs (-132) - The Cubs stay atop the rankings after going 5-2 last week. Chicago is now 15-5 on the season. Chicago's pitching has been terrific all year, and if their offense gets consistent, the Cubs could be an elite team.

2. Washington (-128) - Washington had another winning week; the Nationals are 14-4 after their first 18 games this season. The Nationals' starting pitching has been outstanding. Washington's offense broke out last week as they've scored 27 runs in six games.

3. Kansas City (-125) - Kansas City continued their winning ways this past week. The Royals started 12-6 overall this season. Kansas City will hit the road for a 6-game West Coast trip this week against the Angels and Mariners.

4. Los Angeles Dodgers (-124) - Los Angeles is now 12-7 on the season after winning four of their last five games. The Dodgers' pitching staff will be happy to get out of Colorado where they gave up 18 runs in a 3-game series over the weekend.

5. Pittsburgh (-122) - The Pirates are 10-9 after three weeks of play. Pittsburgh's offense is in excellent form as they've scored 32 total runs in their last four games. Pitching is still a concern as they gave up 25 runs in those four games.

6. St. Louis (-120) - The Cardinals are 10-8 after opening the season with an 0-3 record. St. Louis has now won ten of their last fifteen games overall. St. Louis' offense has scored a whopping 111 total runs in their eighteen games this season.

7. New York Mets (-118) - The Mets are heating up as they are 6-1 over their last seven games, bringing their season record to 10-7. New York's offense has come around; they've scored 54 runs in their last nine games.

8. Chicago White Sox (-117) - The White Sox went 5-2 this past week week, pushing their record to 13-6 on the season. They have played a soft early schedule, but Chicago's pitching has been excellent as they've given up 3 runs or less in 15 of their 19 games.

9. Baltimore (-116) - Baltimore is 11-6 on the season. The Orioles have a potent offense, but their pitching is poor. However, the pitching staff has been good recently, allowing 22 runs over their last six games.

10. Cleveland (-115) - Cleveland came into this season with high expectations, but the Indians have started their season off slow. Cleveland is 9-7 after sixteen games. The Indians will begin this week with momentum after a 3-game sweep in Detroit over the weekend.

11. Toronto (-114) - Toronto has been extremely disappointing so far this season. The Blue Jays are just 10-10 over their first twenty games. Toronto has been a streaky team, winning or losing in clusters.

12. San Francisco (-113) - San Francisco had another poor week, and the Giants are just 3-9 over their last twelve games. Their last seven games have come at home against weak competition, so there is some concern with this team which prompted a steep drop in the rankings.

13. Boston (-114) - Boston has played .500 baseball over their first 18 games of the season. However, that is pretty good considering the Red Sox have played a brutal schedule so far this year.

14. Detroit (-112) - Detroit is in terrible current form. The Tigers are 8-9 overall, but they are just 2-6 over their last eight games. In their defense, they did play the Royals and Indians in their last six games.

15. Texas (-105) - The Rangers were hot, but they just got swept in a 3-game series by the White Sox. Texas is still a respectable 10-9 on the season. The Rangers' offense needs to put-up a lot runs to win because their pitching has been so poor.

16. Arizona (-102) - Arizona is 10-10 on the season despite playing a 4-game series with the Cubs, and a 3-game series against the Dodgers. The Diamondbacks' offense has been fantastic while scoring 30 runs in their last four games.

17. Seattle (+100) - The Mariners are 4-1 over their last five games, pushing their record to 9-9 on the season. Seattle's woeful offense came to life this past week as they scored 26 runs in their last four games.

18. Oakland (+105) - Oakland is 10-9 on the season after ripping off a 6-game winning streak. The A's play in a lot of close games; 54 one run games last season. Oakland has already played in 8 one run games this season; they are 5-3 in those games.

19. Tampa Bay (+108) - Tampa Bay is just 8-10 in their eighteen games, but their offense has recently come around. The Rays scored 25 total runs in their last four games, including 15 runs in their 3-game series in New York against the Yankees.

20. Los Angeles Angels (+110) - Los Angeles is just 8-11 after the first three weeks of the season. Their offense has scored just 57 total runs in those nineteen games. The Angels were a fortunate team last season, but they've had no such luck so far this season.

21. New York Yankees (+111) - New York had another rough week; they are now just 7-10 on the season. The Yankees' offense is in an extended slump as they've only scored 31 total runs in their last twelve games.

22. Milwaukee (+115) - Milwaukee is just 8-11 after three weeks of the season. The Brewers' pitching continues to be a major concern. They've given up 113 total runs; the second most in all of baseball.

23. Cincinnati (+118) - After opening the season with a 5-1 record, Cincinnati has gone 4-9 to bring their overall record to 9-10. Their losing ways can be mainly attributed to their poor pitching which has allowed 117 total runs on the season; the most in baseball.

24. Colorado (+120) - Colorado is a respectable 9-9 after the first three weeks of the season. The Rockies have played a pretty tough schedule, so this team may be better than projected.

25. Philadelphia (+124) - Philadelphia opened the season at 0-4, but they've gone 9-6 since. While the Phillies have moved up in the power ratings in consecutive weeks, they are still one of the worst teams in baseball.

26. Houston (+125) - The Astros have taken a major drop in the power rankings after opening the season with a 6-13 record. Houston has simply looked terrible on the mound and at the plate, and they won't be moving up until they show some major improvement.

27. San Diego (+127) - The Padres are just 7-12 after nineteen games this season. Aside from scoring 29 runs in two games in Colorado, the San Diego offense had scored a total of 18 runs in their other eleven games. But they've come alive lately, scoring 25 runs over their last six games.

28. Miami (+128) - Miami's season continues to be terrible; the Marlins are just 6-11 in their first seventeen games. Miami will stay on the road this upcoming week with 7 away games against the Dodgers and Brewers.

29. Minnesota (+129) - The Twins began this season with an 0-9 record, but they've gone 5-5 since to raise their record to 5-14. Minnesota is just 1-10 on the road, so their upcoming 6-game homestand will be welcomed with open arms.

30. Atlanta (+130) - The Braves began the season winless at 0-9, but they went 4-5 over their next nine games. However, Atlanta is on a 5-game losing streak, and their next seven games will be against the Red Sox and Cubs.

---------------

Power Ratings compute offensive and defensive statistics into one number for each team, while accounting for factors like recent performances and strength of schedule. Power Ratings can be used as a baseline for relative spread index to compare current or future match-ups between two teams. The relative spread does not account for non-statistical factors like home-field advantage, recent injuries, game-time decisions, rivalries, publicity, and weather.
Thursday Outlook - Picks & Advice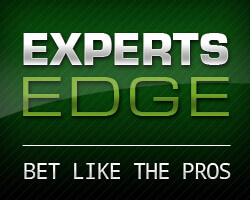 Before we get down to action lets have a look to see how the Experts have faired so far in NBA and NHL playoffs, as well as MLB.
NBA Playoffs: Ben Burns: 16-8 +$7,320 | Steve Merril: 10-3 +$6,730 | Zack Cimini: 10-5 +$4,415
NHL Playoffs: Al McMordie: 9-3 +$3,816 | Brandon Shively: 1-0 +$1,000
MLB Season to date: AAA: 29-18 +$12,453 | Steve Merril: 23-11 +$9,072 | Ben Burns: 38-14 +$6,364
Experts Consensus is now 16-7 (70%), +7,296 over the last six days and 182-121-8 (61%), +$49,715 in its last 311 plays overall.
If you are not already a subscriber or you're not buying the guaranteed picks, you're simply missing out. For a limited time only, we are discounting the Consensus Monthly to $799 [regularly $999]. Join today and get access to Covers Experts' strongest picks!
NBA Playoffs Game 6
8:00 PM ET Atlanta Hawks vs. Boston Celtics | BOS +2 O/U: 198
The Atlanta Hawks found a formula to stop Isaiah Thomas in Game 5, and it brought them to the brink of a series win. The Hawks will try to stop a hobbled Thomas again and close out the series when they visit the Boston Celtics for Game 6 on Thursday.
The Celtics were already down 31 points in the fourth quarter of Game 5 in Atlanta when Thomas went up for a layup and rolled his ankle on the way down, effectively ending his night at seven points on 3-of-12 shooting in the 110-83 setback. Thomas, who vows to play in Game 6, averaged 35 points in home wins in Games 3 and 4 and was the clear focus of the Hawks defense in Game 5, with two players trapping every time he had the ball. "If we're able to contain him, it gives us a better chance," Atlanta center Al Horford told reporters. "We just wanted to be aggressive. (Thomas') a guy that's very capable." The Hawks trailed by 10 points midway through the second quarter before exploding for 70 points over the next 18 minutes of the game and coasting through the fourth quarter.
Side bets: Ness' 10* Perfect Storm | Teddy's 10* Game of the Week | Shively's 10* ATS Dominator
Total Bets: Merril's 10*Playoffs TV Cash | AAA's 10* Red Dragon | Big Al's O/U Winner
NHL Playoffs Game 1
8:00 PM ET Pittsburgh Penguins vs. Washington Capitals | WAS - 125 O/U: 5
Alex Ovechkin doesn't look back fondly on the last time his Washington Capitals met fellow captain Sidney Crosby and the Pittsburgh Penguins in the postseason, although the encounter proved to be an epic Eastern Conference semifinal series showdown. The talented twosome put on a show in 2009 before Crosby's Penguins won the series in seven games - and later the Stanley Cup - a result Ovechkin would like to remedy when the Metropolitan Division rivals meet in Washington for Game 1 on Thursday.
"It's history," the three-time Hart Trophy-winning Ovechkin told reporters. "I don't like to look back. I'm looking forward. What was the past, it's over. Right now, it's a new challenge and a new moment in our life." Ovechkin, who collected eight goals and six assists in the 2009 series, got the Presidents Trophy-winning Capitals off on the right foot by scoring a team high-tying three goals and setting up two others in their six-game series victory over Philadelphia. Crosby, who had eight goals and five assists versus the Capitals seven years ago, recorded a team-high eight points (three goals, five assists) as the Penguins dusted off the rival New York Rangers in five contests of their opening-round series. Special teams were the name of the game for both teams as Pittsburgh's 8-for-21 38.1 percent) power-play performance led the NHL clubs in the first round, while Washington scored on eight of its 27 opportunities (29.6 percent) with the man advantage.
Moneyline: Ness' 10* Perfect Storm | Burns' 10* Game of the Week
Total: AAA's NHL Total Blockbuster
MLB
10:10 PM ET Miami Marlins vs. L.A. Dodgers | LAD -125 O/U: 6.5
The Miami Marlins look to extend their season-high winning streak to five games and give manager Don Mattingly a sweep to remember when they visit the Los Angeles Dodgers on Thursday for the finale of their four-game series. Miami improved to 4-2 on its 10-game road trip with Wednesday's 2-0 triumph over the Dodgers, whom Mattingly managed from 2011-15.
Giancarlo Stanton's home run streak ended at three games, but the slugger is 21-for-66 (.318) with 21 RBIs in 18 career contests at Dodger Stadium after delivering an RBI single in the first inning Wednesday. Los Angeles managed only a pair of singles against Justin Nicolino and four relievers and dropped to 4-5 at home this season. Adrian Gonzalez did not record one of those hits, falling to 0-for-14 over his last four games at home. The Dodgers will turn to Japanese phenom Kenta Maeda to try and avoid the sweep while the Marlins counter with young ace Jose Fernandez.
Total: MLB $$$ Maker
Side: Shively's 9* Destroyer | PSP 10* MLB Game of the Week
***************************************************************************************************************************

AVAILABLE PACKAGES:
As always, take it to the books!
The Covers-Team
Pick:

Houston

Capper:
Start:

May 2, 2016 - 8:10 PM

Offered at:

pinnacle @ -175 Houston

Analysis:
AAA Sports has jumped out to an AWESOME start to the 2016 MLB campaign with profits exceeding +$10,000 units, a record put together by playing favs, dogs, totals and run-line selections. They're famous throughout the industry for routinely nailing their LARGEST plays, don't dare miss out on this one, BE THERE!
If you don't mind laying some juice, we think that Astros' ace Dallas Keuchel is worth the price of admission in this spot. The visitors send Jose Berrios (0-1, 11.25 ERA) to the hill, he was rocked for five runs off six hits over four innings in his MLB debut vs. the Indians on Wednesday. Berrios is a converted short-stop and may need some more time in the minors to round out his game, but the Twins are desperate for starting pitching. Keuchel (2-3, 4.41 ERA) is coming off an outing to forget in which he gave up five runs off six hits with two walks and five K's over six innings in an 11-1 loss at Seattle on Tuesday. Keuchel will be glad to see the calendar flip to May after a frustrating April but remember, the 28-year-old southpaw would go 15-0 with a 1.46 ERA at home last season. This is a mismatch of epic proportions, consider laying the price.
AAA Sports
show analysis
show less