Elite 8 Round Stats and Facts
CE Manager 11 hours, 28 minutes ago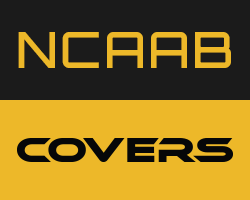 If you are a player or a coach, there is nothing sweeter this time of the year than being alive in the NCAA Tournament. For those teams that survived the opening two rounds of this main event it's on to the Sweet 16 and, hopefully, the Elite 8 this weekend.
From the 2015 PLAYBOOK NCAA Elite 8 Tournament Guide here are essential notes and trends of the teams that have arrived. Stay tuned.
ELITE 8 ROUND NOTES
• #1 Seed favs > 7 pts are 1-8 ATS
• #2 Seeds are 3-10-1 ATS off a DD ATS win
• #3 Seeds are 1-9 ATS
• #4 Seeds are 11-2 ATS
• #5 Seeds are 7-0 ATS
• #6 Seeds are 2-5 ATS
• #7 Seeds are 1-6 SU
• #8 Seeds are 5-1 ATS
• Teams that score 67 < pts are 16-47 SU & 15-45-3 ATS
• Teams that score 85 > pts are 28-7 SU & 25-8-2 ATS
• Teams off 3+ ATS wins are 6-1-1 ATS
• Teams with Revenge are 16-5-1 ATS
• Dogs off 3 straight DD wins are 1-5-1 ATS
Best Conference ATS records in this round –
SEC: 5-0 as favs 7 > pts, Pac-12: 4-1 as dogs, Big 10: 4-1 as dogs, Big East: 7-3-1 as dogs
Worst Conference ATS records in this round –
Big 12: 1-11, Pac-12: 1-5 as favs 2 > pts, Big East: 1-4 as favs 4 < pts, ACC: 3-7, SEC: 2-5 as favs < 7 pts
**UPDATE** Be sure to get Marc Lawrence's NCAA March Madness Suscription. Get the rest of the games at a discounted rate! Only $179
NCAA Elite 8 Ready to Roll
CE Manager 12 hours, 4 minutes ago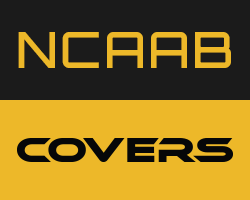 Be sure to check in on some of our hottest cappers for the inside edge:
2015 March Madness records
Al McMordie 35-24 (59%) +10k
Bryan Power 23-12 (66%) +8.1k
Larry Ness 46-36 (56%) +7.1k
**OR** For the best value you can always look to our Expert Consensus, which thus far has been hitting big at 16-8 (67%)
**UPDATE** Be sure to get these Elite 8 plays on your card today! Our experts are already working hard to get you ready for the action this weekend:
AAA's 10* Notre Dame vs Kentucky - Elite 8 Blockbuster!
Big Al's NCAA Tourney Elite 8 High-Roller Winner!
Doc's 10* Elite 8 Saturday Smash!
March Madness Packages are still available. Get all picks for the rest of the tournament for $179! Individual Picks are on sale for each round, starting at only $25 guaranteed.
Make Covers your only source for the best in NCAA hoops advice!
Covers Team


NCAA Sweet 16 Radio Show
CE Manager 22 hours, 51 minutes ago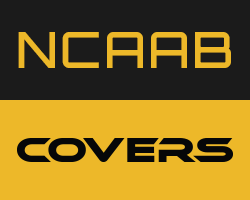 Covers Expert Steve Merril appeared on Atlanta CBS Sports radio to analyze the NCAA Sweet 16 games on Thursday. Click the link below to listen to Steve's breakdown of the action:
Radio Show


Four spots in the Elite 8 are still up for grabs, with games taking place tonight in Syracuse (East Region) and Houston (South Region). Steve has 2 big plays ready to go:
Sweet 16 Upset Special


For access to the strongest picks on the board, take a look at our Experts Consensus plays for tonight (2-0 Thursday w/ Notre Dame +2 & Wisconsin -6.5):
Friday NCAAB Sweet 16 Consensus 1 (6 Experts)
Friday NCAAB Sweet 16 Consensus II (6 Experts)
Friday NCAAB Sweet 16 Consensus III (3 Experts)


March Madness Packages are still available. Get all picks for the rest of the tournament for $179! Individual Picks are on sale for each round, starting at only $25 guaranteed.

Make Covers your only source for the best in NCAA hoops advice!


Covers Team
MLB Early Bird Sale!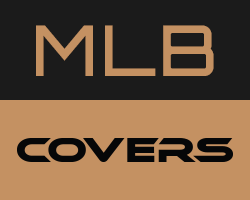 The MLB regular season doesn't start until April 5th but that doesn't mean you have to wait to get your Covers Experts MLB Subscription!

The Covers Experts MLB Regular Season Package Early Bird Sale is on from now until Saturday, April 4th. Get the best in MLB regular season picks, analysis & advice for only $995 – that's a savings of $200 off the regular price!
Don't forget about MLB Guaranteed Picks starting at only $30 each. The guarantee is simple: if you don't win, you don't pay.

Not sure which Covers Expert to go with this year? Check out the Experts' records from last year's MLB regular season:

Ben Burns: 211-126 with $30,927 earned
Steve Merril: 187-141 with $17,033 earned
Bryan Power: 251-185 with $16,366 earned


Make Covers Experts your home for all things baseball in 2015.

The Covers Team

P.S. Have you heard about Swish Analytics? Swish Analytics is the premier provider of algorithm-driven sports picks and predictions. Swish mainly focuses on NBA but this year they're stepping up to bat and making MLB picks! Check back on Covers.com over the next few weeks to get more details on Swish's MLB picks.
NCAA Tournament: Sweet 16 Preview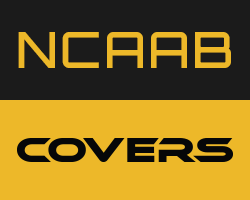 The Sweet 16 field is now set, and while there's an absence of a true Cinderella like a Florida Gulf Coast, that often means we're going to see better, and more competitive games from here on out. Of course, there still were a number of upsets over the weekend in a Tournament that I feel is already guaranteed to be better than last year's "dud."
Below you will find analysis of all 16 teams remaining in the field. They are ranked by their odds to win the championship.
The Favorite
1. Kentucky (Even) - Where else did you think I would start? The 36-0 Wildcats are currently at even money to cut down the nets and a slight favorite if you want to bet them against the entire remaining field. The sportbooks are clearly going to be rooting against Coach Cal and company, particularly William Hill in Vegas which took a wager at 50-1 odds that UK would run the table. At this point, I would have them as a double-digit favorite against every other team left, except four, even though they are 0-2 ATS so far in the Tournament. Interestingly, Calipari has a 2-6 (straight up) career record coaching against WVU's Bob Huggins.
The Contenders
2. Arizona (5/1) - They may not even be the best group of "Wildcats" in the field, but they are my second choice to win this Tournament right now. Arizona turned in two impressive performances over the weekend, beating Texas Southern 93-72 (didn't cover as 23.5 pt faves though) and then Ohio State (73-58, -10). Curiously, the line for their Sweet 16 matchup with Xavier is identical to the Ohio State line despite the fact that most power rankings I've seen had the Buckeyes higher than the Musketeers. Sean Miller's team hasn't lost a game since since February 7th (13-0 SU, 10-3 ATS) and is the only team besides UK to rank in the top 10 in both offensive and defensive efficiency. All three of their losses came to non-Tournament teams.
3. Duke (6/1) - Unlike the two other top seeds still remaining, the Blue Devils covered the spread in each of their first two games. Totals players may want to note that six of their past seven games have gone Under. Getting to face a San Diego State team that was battling a virus was a slight advantage in the last round. Jahlil Okafor has turned in a pair of monster games to this point.
4. Wisconsin (7/1) - The Badgers are the top seed out West, but I have them a notch below Arizona. They are at somewhat of a disadvantage drawing North Carolina as their Sweet 16 opponent, a tougher matchup that 'Zona has with Xavier and the odds reflect that. One of the Badgers' three losses this year came against a Duke team that also beat UNC twice. The numbers suggest Wisconsin is the most efficient offense in the nation, but what about the defense? They did just hold Oregon to just 65 points and are allowing just 56.8 points per game. That being said, they went 0-2 ATS last weekend
5. Gonzaga (12/1) - In the Sweet 16 for the first time in six years, are the 'Zags being overlooked? Once could certainly make the case that they are. They absolutely dominated an Iowa team that looked very impressive just two days prior against Davidson, winning by 19. This is the best shooting team in the entire country and Sunday marked the sixth time this season that they were 60% or better from the field. The draw has worked out for them too as they play the only double digit seed left in the field (UCLA) in the Sweet 16. I'd actually put the Bulldogs ahead of Duke as the favorites to win their region.
6. Michigan State (12/1) - Yes, the Tom Izzo narrative has grown into a cliche, but it doesn't make it any less true. Sparty has hurt the sportsbooks twice so far as the public went heavy on them against both Georgia (not surprising) and then Virginia (as a dog) and ended up 2-0 ATS. Perhaps we should have seen this coming considering they played seven overtime games during the year and went an "unlucky" 2-5 in those. Izzo is now 11-9 SU as a lower-seed in the Tournament, so predictably they are the one lower seed favored to win its Sweet 16 matchup. I understand that the East Region is wide open right now (no 1 or 2 seed), but I'll disagree with the odds that place MSU in the same category as the above teams.
Final Four Material?
7. North Carolina (25/1) - With the exception of one bad second half stretch against Harvard, Roy Williams' Tar Heels have looked pretty good so far. I took them against Arkansas in their second game (covered!) and while they have now turned the ball over 33 times in two games, this team is second nationally in rebounding, assists and points in the paint. The fact that five ACC teams made the Sweet 16 makes UNC's record look a little better. Starting forward Kennedy Meeks did sprain his left knee in the Arkansas game and his status for Thursday's game vs. Wisconsin is questionable, which is a concern.
8. Utah (25/1) - Larry Krystkowiak's team turned in two very impressive defensive performances to start the Tournament. Holding trendy underdog Stephen F Austin to just 50 points is no small feat. The Utes are now 2-0 ATS after dispatching Georgetown in the Round of 32. While their overall level of play tends to dip rather significantly away from Salt Lake City, most (including myself) thought this team was underseeded and you have to take note of their 25-12 ATS record as underdogs the last three seasons.
9. Louisville (30/1) - Making their fourth consecutive Sweet 16 appearance is a bit of a surprise given the off-court turmoil and poor finish to the regular season. They also struggled with UC Irvine in the Round of 64. But Sunday's win over a very good Northern Iowa team should have caught your attention. The key for Rick Pitino's team is defense as they've held the opposition under 60 points in each of their last six victories.
10. Wichita State (30/1) - I think it's a good thing that their huge, program-defining win over in-state "rival" Kansas was the second game of the weekend as the Shockers now have a couple of days to process and hopefully avoid any kind of letdown. It's funny the way the Tournament works as last year this team came in unbeaten as a 1-seed and lost in the Round of 32. This year, they were way underseeded as a seven and probably are a better team. The wins over Indiana and KU were much different, which is a good thing, as it shows Greg Marshall's team can win in a variety of ways. The early money has come in on them for the Sweet 16 matchup with Notre Dame.
11. Oklahoma (30/1) - The highest remaining seed in the East Region doesn't seem to be getting a whole lot of respect given that both Louisville and Michigan State have lower odds to win the Championship. That probably has a lot to do with the high profile coaches at those other two schools, but don't make the mistake of sleeping on Lon Kruger, who is the only coach in history to take four different schools to the Sweet 16. Somewhat predictably, the Sooners are underdogs to Michigan State in the Sweet 16 as they did lose to them by double digits last season on a neutral floor. Only two Big 12 teams remain, which isn't a good sign for OU, and Conference Player of the Year Buddy Hield must play better.
12. Notre Dame (35/1) - The Irish are 0-2 ATS so far in the tournament, barely beating 14-seed Northeastern and then needing overtime to escape Butler. HC Mike Brey, who lost his mother Saturday afternoon, is now 1-9 ATS all-time in the Big Dance. As I said in my analysis before the Northeastern, the Fighting Irish's dramatic splits in offensive and defensive efficiency should give you some pause. As I said when discussing Wichita State, early money has come in against the Irish.
The Long Shots
13. North Carolina State (60/1) - The Wolfpack pulled off one of the legitimate stunners of this tournament so far, beating top seeded Villanova Saturday night. It's not like NC State didn't already have quality wins on its resume (they've beaten Duke, UNC and Louisville), it's just that I had a lot of regard for 'Nova. If you're a Wolfpack fan, then you have to love getting a conference opponent (Louisville) that your team already beat during the regular season, on the road. On the flip side, the fact that they were very fortunate to advance past LSU and have shot just 8 for 35 from three-point range in two games must be considered as well.
14. West Virginia (75/1) - Anyone who watched the Mountaineers' impressive win over Maryland Sunday night (myself included, as I was on them) would scoff at them being mentioned down here amongst the long shots. But the problem is that they draw Kentucky in the Sweet 16, which likely signals the end of WVU's run. That will be the first time all season that they are a double digit underdog.
15. Xavier (75/1) - Certainly one of the more unheralded teams left in the field, the Musketeers were a popular pick to be upset in each of their first two games. Yet, not only did they defeat both Ole Miss and Georgia State, but they covered the spread by double digits each time out. The Sweet 16 will be a large step up in class, however, and remember Xavier was blown out twice by Villanova down the stretch.
16. UCLA (100/1) - The lone double digit seed still standing, I'm still not sure UCLA deserved to even be in the Tournament. They got a fortunate call at the end of the SMU game and then a fortunate draw in the Round of 32 against 14-seed UAB. Do not forget this team trailed Kentucky 41-7 at halftime earlier this year. The Bruins clearly are the team with the least shot of making a Final Four, let alone win the National Championship. They lost to Gonzaga, at home, during the regular season.
Power's 10* NCAAB Game of the Week / March Madness Subscriptions / Sweet 16 Picks
Pick:

Toronto

Capper:
Start:

March 28, 2015 - 7:00 PM

Offered at:

carbonsports @ 177 Toronto

Analysis:
This is a Free #NHL play on the Toronto Maple Leafs.
This is not a fun time to be a member of the Toronto Maple Leafs. The team is under heavy scrutiny from fans and media as they face the prospect of rebuilding a team that was expected to compete with start players like Phil Kessel and James Van-Riemsdyk. It wasn't so long ago that the Senators appeared to be in exactly the same situation, but then stepped in Andrew Hammond.
When Ottawa promoted their third string goaltender after injuries to #1 Anderson and #2 Lehner, they went on a 14-1-1 run that has put them back in the playoff picture. Stellar goaltending from Hammond appears to be the main reason for their success, as he was 14-0-1 with a 1.91 GAA during that run. The only loss came when Craig Anderson allowed three goals on 22 shots in a 3-1 home defeat to Boston.
Hammond was injured in a win over the Sharks on Monday, and he then surrendered five goals on 22 shots in a loss to the Rangers on Thursday. His status is unclear heading into this marquee match-up versus the Leafs, and we could see Anderson back between the pipes.
Don't expect this game to be a cakewalk for the Sens, no matter who is in goal. The Leafs aren't going to roll out the red carpet and then lay down in a nationally televised game (Hockey Night in Canada). The only thing more satisfying to the Maple Leafs than a win over the Sens, would be a win over Montreal. Toronto actually has a winning record at home, yet they are an enormous underdog here. I'll take the home dog with the big payout in a game that is sure to be close.
Take TOR.
GL,
Jesse Schule
show analysis
show less