Champions League Final - Preview
CE Manager 14 hours, 50 minutes ago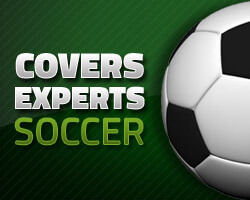 Champions League comes to a thrilling conclusion this weekend when Atletico Madrid takes on Real Madrid in an all-Spain showdown. Covers Experts' Soccer Authority breaks down both sides for Saturday's title match.
Atletico Madrid (9/4)
Atletico don't play an attractive style of soccer but they are extremely efficient, no team in Europe is better at disrupting opposition attacks and playing on the counter attack. En route to the final Atletico Madrid took some notable scalps including the two highest-ranked teams in Europe (Barcelona and Bayern Munich)
Real Madrid (11/5)
Real Madrid had a far easier route to the final meeting Roma, Wolfsburg, and Manchester City in the knockout stages. One notable concern for Real Madrid was their performances away from the Bernabeu. In their last two road games they failed to score. Another thing to consider is Cristiano Ronaldo's health. The extent of his recent injury in not fully known so he may not be at 100 percent for this final.
Head to head
These two teams play each other a lot, and one noticeable trend is that Real Madrid can't seem to beat their city rivals. Looking at the last 12 meetings we see only one win for Real. Some of you may remember the game: Atletico had a man sent off in controversial circumstances and Real scored a fortunate last-minute winner via Javier Hernandez.
Key stats
- Real Madrid have only won three of their last eight games away from the Bernabeu in the Champions League
- Atletico have kept 15 clean sheets in their last 21 Champions League games
- The last time these two met at a neutral venue was in the 2013-14 Champions League Final which ended 1-1 (Real Madrid won in Extra time)
- Real Madrid and Atletico Madrid rank No. 1 and No. 2 in terms of fewest goals conceded with 0.42 and 0.58 goals conceded per game.
- This term Cristiano Ronaldo's "Goals per minute ratio" is one goal every 62 minutes (16 Goals Total)
By: Soccer Authority
*****************************
Cash In With The Experts Consensus!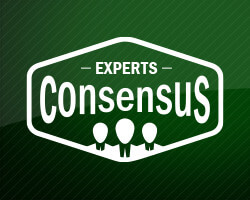 Experts Consensus is now 19-7 (73%), +$9,257 over the last eleven days and 229-147-9 (61%), +$62,338 on its last 385 picks overall. To put that into perspective, the average professional handicapper winning percentage is 54% and Experts Consensus has maintained a +60% win percentage for over five months straight.
If you are not already a subscriber or you're not buying the guaranteed picks, you're simply missing out. For a limited time only, we are discounting the Consensus Monthly to $799 [regularly $999]. Join today and get access to Covers Experts' strongest picks!
Having recently updated our criteria surrounding play releases, the revamped Experts Consensus has since raked in the profits! Haven't heard of the recent changes? Let's do a quick recap:
Criteria
A minimum of three Experts must line up on the play.
There must be at least a 3:1 ratio (75%) of Experts on that side/total.
Odds and pricing restrictions in place (more details below).
Pricing
Consensus plays will be priced according to how many Experts are aligned on the play, as well as special pricing on select high odds plays:
3 & 4 Experts - $60 Guaranteed/$36 Non-Guaranteed
5 Experts - $70 Guaranteed/$42 Non-Guaranteed
6 Experts - $80 Guaranteed/$48 Non-Guaranteed
7 Experts - $90 Guaranteed/ $54 Non-Guaranteed
8+ Experts - $100 Guaranteed/$60 Non-Guaranteed
Ratings
All Consensus picks *released between (+115 & -115) odds will be rated 10* plays.
All Consensus picks *released between (+116 & +135) and (-116 & -135) odds will be rated 9* plays.
All Consensus picks *released between (+136 & +150) and (-136 & -150) odds will be rated 8* plays.
All Consensus picks *released at +151 odds and higher will be rated 7* plays.
All Consensus picks *released between -151 & -175 will be rated 7* plays; nothing to exceed -175.
*Odds/lines are ever changing and this is to indicate our star rating is based off the original line in which the pick is released at; and not the updated line at time of purchase or when placing your bet.

Now for a little history… this product was unveiled in February of 2014 and came in with a bang - earning +$26,890 of profit in its first calendar year!

Here at Covers Experts we are always trying to provide new and exicting ways to help you profit more and build your bankroll sky high! With the Experts Consensus we believe we have done just that. This product analyzes all the available paid Expert Picks and provides you with only those which align based on our strict selection criteria. Bet with confidence knowing the sharpest minds in the industry are backing your pick.

Cash in with the Experts Consensus today!
The Covers-Team

Pad Your Bankroll For The Weekend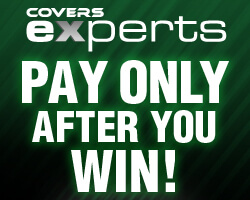 The Covers Experts delivered the goods once again on Wednesday with TEN cappers picking above 60%, including FIVE perfect cards!
If you have been following along this week, and this entire month, you know this is nothing out of the ordinary. However, if you are new to the site or just checking in for the first time in a while, let us show you the kind of profit surge you have been missing out on.
AAA Sports is absolutely on fire this week. Another perfect 4-0 sweep yesterday extended the following streaks:
13-1 (93%) L3 Days
9-1 (90%) L10 MLB
4-0 (100%) L4 NBA 10*s
Three plays headline Thursday's card. Join AAA as he goes for another clean sweep!
NBA
AAA's 10* WEST-CONF FINALS GAME 5 TOTAL "ART OF WAR"
NHL
AAA's 10* EAST-CONF FINALS GAME 7 TOTAL "ART OF THE GAME!"
MLB
AAA's UNDER-THE-RADAR SUPER VALUE PLAY
We know this is getting repetitive, but winning just never gets old. Will Rogers turned in another proftitable 3-1 card on Wednesday to keep these runs in tact:
12-4-1 (75%) L4 Days

41-16-1 (74%) L62 MLB
71-36-2 (66%) in May
'The Coach' has dialed up 3 more winners for today. Make sure they are on your ticket!
NBA
Rogers' 10* Game 5 OKC/GSW WINNER
NHL
MLB
Jesse Schule continued his roll through May last night, earning more of the house's money. Check out these numbers:
9-1 (90%) L10 MLB
18-7 (72%) L8 Days
50-27-1 (65%) in May
'The Iceman' has you covered for tonight's playoff action!
NBA
Schule's NBA "BRINK OF ELIMINATION" 1st Half *BLOCKBUSTER* (OKC@GS)
NHL
Game Seven TB@PIT - Schule's Top Rated NHL Total
It was a MONSTER 4-1 day from our premium product, the Experts Consensus, adding on to the following eye-popping statistics:
13-1-1 (93%) L15 NHL

10-2 (83%) L12 MLB
+$41,808 in 2016
Three more huge plays are on tap for tonight!
NBA
OKC/GS Game 5 *Monster* (10-1, 91%)
NHL
Game 7 *Win Or Go Home* (4-0, 100%)
MLB
Thursday *Value Finder* (3-0, 100%)
SAVINGS ALERT: Get all 3 Consensus plays for 33% off by picking up the Thursday 3-Sport Sweeper Pass (3 Winners).
As always, take it to the books!
- Covers Team
Very Early College Football $$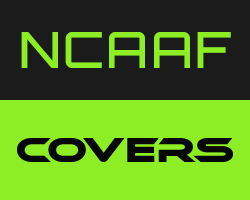 Written by: Teddy Covers
My 'summer homework' progression is simple. I do my NFL work first, because not that much changes in the professional ranks over the summer. Once we're done with the draft and the initial free agent signing period, it's easy to make preliminary assessments of all 32 NFL teams. While the season win total market is still a long way from true 'maturity', we do have a pretty good sense of two things. First, how the 32 teams are projected, power ratings wise and second, how tough a team's schedule is going to be.
When it comes to college football, I don't do much until after the MLB All Star break, and the majority of my college football prep comes in August. Why the difference? Simple – a lot more changes in college over the summer, and I'm not a big fan of doing the same work twice! The depth charts that you're going to see popping up in all the college football preview publications were accurate at the end of spring camp. By mid-August, they're essentially obsolete.
There are many more players moving up and down the depth charts in college. There are more injuries in college, both serious and minor, due to simple math. More teams and more players on every team equates to more injuries, plain and simple. There are many more positions – most notably at quarterback, but in reality, all over the roster – that have open competitions or changes to the starter between the end of spring camp and the start of the season.
We know who is likely to be the opening day QB starter for just about every team except the Jets and Browns at this stage of the NFL offseason. In college, there are literally dozens of QB jobs that have not been awarded yet; not to mention the dozens of offensive lines that aren't settled, the dozens of receiving corps in flux and the dozens of defenses that will have massive personal changes between now and the first kickoff of the season.
And that's just the personnel on the field. College prep work involves reading reports out of camps throughout the month of August. Some teams will pick up new systems from new coordinators quickly; other squads will be much slower to adjust. Some teams will make huge strides in Year 2 or Year 3 of a system; other squads don't seem to be able to make that leap. To sum it up, there's a lot more uncertainty in college football at this stage of the offseason than there is in the NFL; hence my ' do NFL work in May and June' mantra that has paid dividends for my clients and I over the years.
That being said, I don't want to get to the latter stages of summer without any real ideas about what teams the markets are likely to be supporting early on at a high level, and which teams the markets are looking to fade right from the get-go. The only way to track this info is to watch the early numbers closely.
I have a ton of respect for Jay Kornegay and his staff at the Westgate Superbook. CG Technology with COO Matthew Holt and his team have been a market leader since the day they arrived in Nevada. South Point Sportsbook , with new director Chris Andrews, are consistent 'players' when it comes to unique props and lines. But I would be remiss to exclude the Golden Nugget from any list of the elite sports books in Vegas, with Tony Miller, Aaron Kessler and company providing the 'go-to' destination for serious bettors downtown. Plus, Tony and Aaron are legitimately 'good guys', always willing to listen to or share a good betting story. This is not a 'diss' of other sportsbooks here in Vegas, but rather, a recognition of the guys who are ready, willing & able to take wiseguy action.
The Nugget was not first to market on 'College Football Games of the Year' lines in 2016 – South Point posted them earlier this month. But the Golden Nugget was the first book to post a bevy of season win totals in college football, numbers that hit the board late last week. And while I'm not going to pretend to be completely up to speed on the entire collegiate betting board, I do pay attention to these very first 'market indicator' season win total line moves.
The Nugget posted win total numbers for 24 teams. Six of those 24 teams saw some early action, including two significant moves: Ohio State Over 8.5 (bet up to 9) and Tennessee Under 10 (now -155 to the Under). Both win totals stood out like a sore thumb when the lines were posted – in casual discussions with other serious bettors, those two win totals came up repeatedly.
And those two win totals were, by far the biggest movers off the opening number with the Nugget taking enough Ohio State money to move the win total up from 8.5 to 9, with the Over 9 still drawing market support. The Buckeyes broke two records during the draft process with a record 14 players invited to the scouting combine and a record ten players selected in the first three rounds of the draft (Tennessee in 2000 held the previous record with eight draftees in the first three rounds).
The Nugget's opening numbers make it clear – they're expecting some growing pains for Ohio State after their massive personnel losses. And a schedule that includes road trips to face Oklahoma, Wisconsin and Michigan State prior to their season finale against Michigan was viewed to be somewhat daunting initially. The early market action supporting the Buckeyes did NOT agree with that 'daunting' assessment.
Tennessee finished 9-4 last year, pummeling Northwestern in the Outback Bowl to close out the campaign. All four Volunteer losses – Oklahoma, Florida, Alabama and Arkansas – came by a TD or less, and the Vols held a fourth quarter lead in three of them. With QB Joshua Dobbs returning – just one of 18 returning starters – the Nugget expected to see significant preseason wiseguy support for Butch Jones' squad. There is a lot to like about this team.
But lining Tennessee's win total higher than another other SEC school was a bit too much for the markets to support. And with a four game early season stretch against Florida, Georgia, Texas A&M and Alabama, the markets have said 'this team loses more than one game', which is all it takes for them to bet the Vols Under 10 wins. It'll take an 11-1 regular season record to lose that bet; a win total the Vols haven't even approached since Phil Fulmer was competing for national titles more than a decade ago.
What a Start to the Week!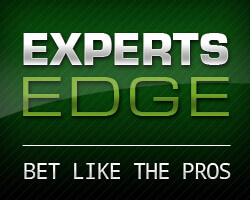 Coming off a solid weekend performance, skeptics would say the Covers Experts were due for a 'let down' to start this week. That couldn't be further from the truth, as the profit train has kept on rolling.
AAA Sports has led the charge, turning in a monster 6-1 (86%) card yesterday to improve to 9-1 (90%) so far this week. AAA has been crushing it on the bases all season, to the tune of $7,833 of profit. His long-term +$19K run-line streak is put to the test today!
MLB
AAA Sports' ALL EARLY 3-GAME RUN-LINE DESTRUCTION PASS
NBA
AAA's 10* EAST-CONF FINALS GAME 5 TOTAL "ART OF WAR!"
HOT SUBSCRIPTION: AAA Sports' MLB Monthly - $299
It has been a remarkable month of May for Jesse Schule, who has shown no sign of letting up. 'The Iceman' delivered a 5-1 (83%) Tuesday card of his own to make it 7-1 (88%) since Monday. Schule is now 47-25 (65%) overall in May, earning $12,167 of the house's money. Four more plays ready!
NBA
Schule's NBA Total Recall TERMINATOR - *RAPTORS@CAVS*
NHL
Schule's TOP RATED NHL **BLOCKBUSTER** (70% in the month of May)
MLB
Schule's MLB AFTERNOON EXECUTIONER
Schule's MLB GRIM REAPER B-L-O-W-O-U-T
HOT SUBSCRIPTION: Jesse Schule's All Sports Monthly - $499
Will Rogers continues to produce winning days. While it was a small profit yesterday, 'The Coach' is now 34-14-1 (71%) overall the last 12 days and 66-35-2 (65%) in May, banking +$18,096. His insane 43-16-1 MLB run is on the line today!
MLB
NBA
NHL
HOT SUBSCRIPTION: Will Rogers' MLB Regular Season - Was $999, Now $849
Your card is never complete without checking in on the Experts Consensus. Our premium product is 8-3 (73%) over the past 5 days and has already profited +$39,538 in 2016. Bet with confidence knowing the sharpest minds in the industry are backing your play!
NBA
Wednesday *Fast Break* (5-1, 83%)
NHL
Wednesday *Top Shelf* (3-1, 75%)
MLB
Wednesday *Hit 'N Run* (3-0, 100%)
SAVINGS ALERT: Get all 3 Consensus plays together for 33% off by picking up the Wednesday Night Profit Pack (3 Winners).
Jump on board for a month of Covers Experts' strongest plays for just $799.
Take it to the books!
- Covers Team
Pick:

U (SJ at PIT)

Capper:
Start:

May 30, 2016 - 8:00 PM

Offered at:

5dimes @ Under 5.5 -130

Analysis:
1* free play on SJS@PIT to go UNDER...
The San Jose Sharks and the Pittsburgh Penguins will meet in the Stanley Cup Finals, and Game 1 goes Saturday. These are the two highest scoring teams in the playoffs, and because of that we see a higher than usual total (5.5). I expect both teams to have a more cautious and conservative approach in the series opener.

Here are my keys to the game:

1. Previous History - Pittsburgh won the last meeting by a score of 5-1, but the total went under in each of the previous three meetings. Goals have been few and far between when these teams play in Pittsburgh, going under at a rate of 5-1-1 in the last seven.

2. Martin Jones - The Sharks netminder stopped 24-of-26 shots in a big win in Game 7 of the Western Conference Final, and he's 12-6 with a 2.12 GAA in the post-season. Jones has registered three shutouts in his last seven starts.

3. X-Factor - The under is 8-3-2 in Penguins last 13 Stanley Cup Finals games.

Selection - This is a play on the Sharks@Pens to go UNDER the total (Free)
show analysis
show less