Thursday Night Football Forecast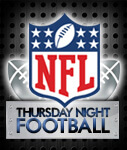 Week 8 of the NFL season kicks off tonight with an AFC South battle in Tennessee. The host Titans welcome the Jacksonville Jaguars to town, with both teams looking to right the ship. Let's check in on which Cappers pounded the books last week and point you in the right direction for this evening's matchup.
NATIONAL FOOTBALL LEAGUE
Top Week 7 NFL Records
Matt Fargo: 6-1 (86%) earning +$4,950
AAA Sports: 6-1 (86%) earning +$4,420
Will Rogers: 4-2 (67%) earning +$1,700
Thursday October 27th: Jacksonville Jaguars vs. Tennessee Titans
TEN -3.5 O/U: 43
When: 8:25 PM ET, Thursday, October 27, 2016
Where: Nissan Stadium, Nashville, Tennessee
The Jacksonville Jaguars and host Tennessee Titans entertained loftier expectations this season, but both sputtering AFC South rivals can see a ray of optimism through the gloom and doom as they enter Thursday's contest at Nissan Stadium. Despite losing both division clashes, the host Titans are just one game removed from first-place Houston while the cellar-dwelling Jaguars are 1 1/2 games away from the penthouse...(full preview)
EXPERT PICKS
Side
*JAGS/TITANS* BURNS' 10* AFC SOUTH BEST OF THE BEST! (76-60 ATS NFL RUN!)
Larry's 10* Thu Night PRIME TIME PERFECT STORM (HUGE 72% w/ PRIME-TIME PICKS!)
Brandon Shively's NFL Thursday Night 'CA$H-OUT'--(Jaguars/ Titans)
Total
Fargo's 10* NFL Thursday Totals Dominator (SICK +$36,750 L3+ Years)
Rogers' 10* Thurs Night Total MASSACRE >> Won All 3 Primetime Games in Week 7!
GAME OF WEEK (NFL): AAA's 10* THURSDAY NIGHT TOTAL OF WEEK (+$11K ALL NFL YTD!)
PRICE DROP!
We have slashed the price of our 2016 NFL packages:
NFL Regular Season: Was $999, Now $799!
NFL Regular Season + Playoffs: Was $1,199, Now $899!
***********************************************
NCAA FOOTBALL
Top records thus far (2016/17 Regular Season)
Jesse Schule: 26-14 (62%), +$11,816
Al McMordie: 29-23 (56%), +$4,630
Zack Cimini: 15-10 (60%), +$3,924
7:00 PM ET: Virginia Tech vs. Pittsburgh | PITT +3.5 O/U: 57.5
Rogers' ESPN Thursday SHOWCASE (Part 1) - Va Tech @ Pitt!
Dave Cokin - Virginia Tech-Pittsburgh 10* Play!
7:30 PM ET: Appalachian State vs. Georgia Southern | GASO +4.5 O/U: 44.5
Larry's 10* THURSDAY NIGHT SUN BELT SIDE MONSTER (6-2 L8 CFB!)
Thursday Night NCAAF Pick Packs:
Fargo's NCAAF Thursday Ultimate Trifecta (5-2 YTD w/ 3-Packs)
AAA's THU NIGHT 3-PLAY CFB PASS (w/ 10* MAC TOTAL OF THE YEAR!)
3-Game NCAAF POWER-SWEEP (Thursday!)
PRICE DROP!
We have slashed the price of our 2016 college football packages:
NCAAF Regular Season: Was $899, Now $599!
NCAAF Full Season: Was $999, Now $699!
Enjoy the game and take it to the books!
- Covers Team
Inside the Game - Misleading CFB Scores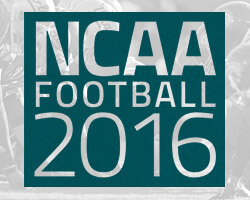 Boise St. 28 BYU 27
Boise St. jumped out to a 14-0 lead but needed a blocked field goal as time expired to pull out the win. The game was not as close as the final score indicates as the Broncos outgained the Cougars 571-322 but committed five turnovers which led to 17 points for BYU including a pair of interceptions returned for touchdowns in the second quarter.
Miami Ohio 40 Bowling Green 26
Bowling Green outgained the RedHawks 446-433 but lost the turnover battle 4-1 with all four of those turnovers occurring in the second half. The Falcons pulled to within three points late in the third quarter but then committed turnovers on four of their next five possessions including a string of three straight interceptions in a span of 17 plays.
Oklahoma St. 44 Kansas 20
Kansas played a lot better than this score indicates as the Jayhawks were outgained by just 28 total yards but they were hurt by three turnovers that led to 17 points for the Cowboys. Kansas trailed by just four points late in the third quarter but tossed a pair of interceptions and also turned it over on downs twice in the fourth quarter.
North Texas 35 Army 18
Army jumped ahead 7-0 but North Texas took its first lead 14-7 on an interception return for a touchdown, one of seven turnovers for the Black Knights, and never gave the lead back. Army won the yardage battle 396-320 but 178 of those yards were wiped out by the seven miscues. The Mean Green scored 21 points off the turnovers.
Hawaii 34 Air Force 27
This game took double overtime to decide and Hawaii pulled off the upset as it intercepted Air Force on a fourth and seven in the second overtime to sneak out the win. That was one of three turnovers for Air Force as it fumbled twice in its own territory leading to 10 points for the Warriors. The Falcons won the yardage battle 409-387.
Kentucky 40 Mississippi St. 38
Kentucky outgained the Bulldogs 554-362 and had 10 more first downs but needed a last second 51-yard field goal to pull out the win. The Wildcats had a pair of turnovers that led to 14 points for Mississippi St. which included an 81-yard fumble returned for a touchdown. Additionally, Kentucky had to settle for five field goal attempts.
Penn St. 24 Ohio St. 21
The upset of the day took place in State College as Penn St. defeated the Buckeyes and put a big dent in their playoff chances. Ohio St. won the yardage battle 413-319 but had a field goal blocked which the Nittany Lions returned 60 yards for a touchdown. The Buckeyes got the ball back one last time but managed just 12 yards on 10 plays.
By Matt Fargo
NBA Opening Night + World Series Game 1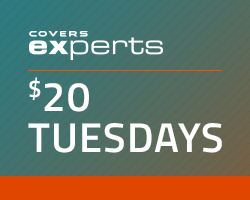 It is an exciting day on the sports calendar, as the NBA returns and 'The Fall Classic' gets underway. We've got you covered for all the action on this blockbuster Tuesday.
NBA Opening Night
Top 2015-2016 NBA Records
Matt Fargo: 159-127 (56%), +$23,360
Al McMordie: 111-84 (57%), +$16,819
Zack Cimini: 41-22 (65%), +$15,876 *Joined on 4/2/2016*
Jesse Schule: 155-124 (56%), +$14,125
Ben Burns: 170-146 (54%), +$13,005
7:30 PM ET - New York vs. Cleveland (CLE -9.5 | O/U: 204)
No team in the Eastern Conference added more big names in the offseason than the New York Knicks, but all the newcomers bring long injury histories and big question marks. The Knicks are one of several teams fighting for second place in the East behind the defending champion Cleveland Cavaliers, who will receive their championship rings in a pregame ceremony before hosting New York in the season opener on Tuesday.
Expert Picks:
Fargo's 10* NBA Opening Enforcer (+$23,360 NBA LY) WATCH AND WIN!
Marc Lawrence 100% ATS Perfect NBA Opening Night Key Play! - Tuesday
TNT Opening Night O/U POWER-HOUSE ~ HUGE $12,468 NBA Run!
10:00 PM ET - Utah vs. Portland (POR -5.5 | O/U: 193.5)
Damian Lillard has set a lofty goal for the 2016-17 season and will start chasing his public declaration when the Portland Trail Blazers open the season against the visiting Utah Jazz on Tuesday. The star guard vows his intention is to win MVP honors this season, a feat that would require the Trail Blazers to significantly improve on last season's 44-38 record.
Expert Picks:
Schule's NBA ULTIMATE of the ULTIMATE ~ +$14,125 NBA Last Season
Cimini's NBA Opening Day Start
Rogers' Opening Night PLAYBOOK >> Went 6-2 in LY's Finals!
Dave's NBA Opening Night Best Bet!
10:30 PM ET - San Antonio vs. Golden State (GS -9 | O/U: 211.5)
The Golden State Warriors set an NBA record with 73 wins in the regular season last year but could not finish it off with a second straight NBA championship, prompting the club to add the best free agent on the market over the summer. Kevin Durant will make his regular-season debut with the Warriors when they host the San Antonio Spurs on Tuesday.
Expert Picks:
AAA's *SA/GS* Opening Night ATS DESTRUCTION (+$33,000 NBA LIFETIME!)
BIG AL's 100% PERFECT ATS NBA 10* ELITE INFO WINNER!
Larry's 10* Opening Night (((CA$H BOMB!))) - Low $25 Pricing!
BEST VALUE:
NBA Monthly - $299
NBA Regular Season - $899
NBA Full Season - $999
-------------------------------------------------------------------------------------------------------------
MLB World Series
Top 2016 MLB Playoff Records
Power Sports: 16-3 (84%), +$9,870
Jesse Schule: 16-5 (76%), +$5,669
Steve Merril: 7-5 (58%), +$1,440
AAA Sports: 6-4 (60%), +$1,198
8:00 PM ET - Game 1: Chicago Cubs vs. Cleveland Indians (CLE +107 | O/U: 6.5)

One long-suffering fan base is guaranteed to be smiling by the end of the World Series while the other will go back to hanging its collective head and listing off curses. The Chicago Cubs try to start snapping a 108-year drought while extending the Indians' streak of World Series futility to 69 years when they visit Cleveland for Game 1 on Tuesday.
Expert Picks:
*10* World Series Game 1 TOTAL POWER ~ *INSANE* 16-3 Playoff Record!
Game One World Series - Schule's Cubs vs Indians *BLOCKBUSTER*
AAA's WORLD SERIES GAME 1 TOP PLAY (208-142 +$18,197 ALL MLB YTD!)
GAME OF WEEK (MLB) Larry's 10* MLB TOTAL OF WEEK (12-5, 71% ALL PICKS L4 DAYS!)
BIG AL's 10* WORLD SERIES GAME 1 WINNER (45-21 RUN)!
*SPECIAL OFFER* BURNS' WORLD SERIES GAME 1 MAIN EVENT!
Fargo's 10* MLB Tuesday Sweet Spot (+$5,110 MLB Run)
Enjoy the games and take it to the books!
- The Covers Team
Weekend Recap: AAA Goes 9-1!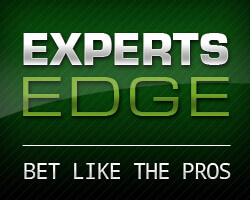 With Week 8 of the college football season in the books and Week 7 of NFL action concluding tonight, let's recap the weekend's board and check in on which cappers performed the best.
Saturday/Sunday Record: 9-1 (90%), with $8,678 earned
AAA delivered a clean 3-0 sweep with their college football picks on Saturday, while also cashing the Chicago Cubs in Game 6 of the NLCS and a huge puckline winner on the Florida Panthers in NHL action.
On Sunday, AAA turned in another steady 4-1 NFL card, making it an incredible $11,240 of profit with all of the their NFL picks YTD.
Monday Picks:
AAA's 10* NHL EAST-COAST EXPRESS
AAA's 10* NHL WEST-COAST EXPRESS
Saturday/Sunday Record: 10-5 (67%), with $4,014 earned
Larry put a beating on the books on Saturday, going 7-2 overall, including 5-2 with college football picks. He also correctly called the Chicago Cubs to punch their ticket to the World Series.
While Sunday turned out in a 'wash', Ness did cash Sunday Night play on Seattle to make it a solid 12-5 (71%) with all of his 10* NFL Primetime Picks.
Monday Picks
Larry's 10* NFL PRIME-TIME PERFECT STORM
Saturday/Sunday Record: 8-4 (67%), with $3,750 earned
Matt suffered a couple tough beats on the college gridiron on Saturday, but closed the night strong with big 10* winners on Penn State (+19.5) and Chicago Cubs (+125).
This carried over to a monster Sunday that saw Matt go a perfect 5-0 with his NFL Picks, with 3 of his dog picks winning outright! Long-term, Fargo has now banked $35,750 in NFL profits and is primed to keep it rolling.
Monday Picks
Fargo's 10* NFL Monday Enforcer
LAST CHANCE FOR SAVINGS:
Today is the final day of our Early Bird Sale on NBA Subscriptions:
Regular Season: $799 (Reg $899)
Full Season: $899 (Reg $999)
Covers is your home for the best in spots betting advice.
- The Covers Team
NFL Sunday: Week 7 Expert Picks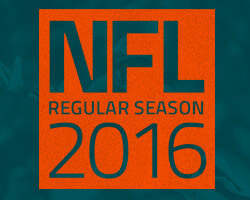 Week 7 action starts early in London and concludes with an NFC West battle in primetime. We've got you covered from start to finish with the strongest Expert Picks in the business.
Top NFL Records YTD
AAA Sports: 31-19 (62%), +$7,584
Steve Merril: 16-8 (67%), +$7,077
Teddy Covers: 13-8 (62%), +$2,680
Dave Cokin: 10-7 (59%), +$2,300
Sunday, October 23rd, 2016
9:30 AM ET - N.Y. Giants vs. Los Angeles (LA +2.5 | O/U: 44.5)
*VERY EARLY* BURNS' BREAKFAST CLUB FROM LONDON! (9:30 AM ET)
1:00 PM ET - Washington vs. Detroit (DET -1 | O/U: 49.5)
*10* TOTAL POWER ~ 129-94-3 NFL Run! PERFECT 4-0 L4 Totals!
1:00 PM ET - New Orleans vs. Kansas City (KC -6 | O/U: 51)
Cimini's Sunday Cash Ride (+30K Profits)
1:00 PM ET - Buffalo vs. Miami (MIA +2.5 | O/U: 44)
Game of the Week (10* NFL): Fargo's 10* NFL GOW (+$30,750 L3+ Years)
1:00 PM ET - Baltimore vs. N.Y. Jets (NYJ -1.5 | O/U: 41)
Marc Lawrence Never Lost NFL Top Of The Ticket Play!
1:00 PM ET - Minnesota vs. Philadelphia (PHI +3 | O/U: 40)
Game of the Week (10* NFL) - AAA's 10* SIDE OF WEEK (INSANE 26-11, 70% RUN)
1:00 PM ET - Indianapolis vs. Tennessee (TEN -3 | O/U: 47.5)
Larry's 10* NFL Wk 7 Las Vegas Insider (55-29 s/2012)
-----------------------------------------------------------------------------
4:05 PM ET - San Diego vs. Atlanta (ATL -5.5 | O/U: 54)
Rogers' 10* NFL Sunday BEST of the BEST!
4:05 PM ET - Tampa Bay vs. San Francisco (SF -1 |O/U: 45)
GAME OF THE WEEK (NFL) BURNS' 10* NFL G.O.W! (74-55 ATS NFL RUN!)
4:25 PM ET - New England vs. Pittsburgh (PIT +7.5 | O/U: 48)
GAME of the WEEK (10* NFL) Shively's #1 Pick in the NFL for Sunday!
------------------------------------------------------------------------------------
8:30 PM ET - Seattle vs. Arizona (ARI -1 | O/U: 44)
Game of the Week (10* NFL) - Schule's SNF *BLOCKBUSTER*
PRICE DROP!
We have slashed the price of our 2016 NFL packages:
NFL Regular Season: Was $999, Now $699!
NFL Regular Season + Playoffs: Was $1,199, Now $799!
Take it to the books!
- Covers Team


NCAAF: West Virginia vs. Oklahoma State
Pick:

U (WVU at OKST)

Capper:
Start:

October 29, 2016 - 12:00 PM

Offered at:

pinnacle @ Under 65 -107

Analysis:
This is a Free NCAAF play on WVU@OKST to go UNDER the total.
The Mountaineers have held opponents under 20 points in three straight games, and their defense ranks 15th nationally allowing just 17.8 points per game. They will look to extend their unbeaten run when they face Oklahoma State in Stillwater Saturday. The Cowboys have won three straight, but wins over Kansas and Iowa State were not that impressive. Mason Rudolph threw for just 220 yards and a TD on 16-of-24 passing last week. He didn't fare well in last year's OT win over West Virginia, throwing for 218 yards and three INTs on 20-of-40 passing. The Mountaineers defense has been dominant the last two weeks, allowing just two TDs and recording a pair of INTs in wins at Texas Tech and at home to TCU. Last season's meeting went to overtime, and still didn't see enough scoring to reach the total of 63.5. The total for this week's game has been bet up even higher, despite the fact that West Virginia has gone under in 21 of it's last 28 overall, and three straight versus the Cowboys.
Take UNDER.
GL,
Jesse Schule
show analysis
show less