July 4th Independence Day!
CE Manager 8 hours, 4 minutes ago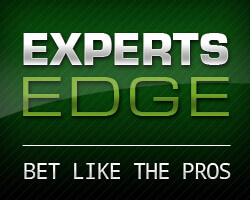 Now that we've had a look at how the Cappers did this weekend, and another shout out goes to Ben Burns for the strong week (14-7). With things kicking off early let's get it started!
First game to note today would be in the Motor City, with the Tigers hosting the Blue Jays at 1:08 PM ET . David Price take the mound to duel knuckleballer R.A Dickey. The Cappers like this game with 10* Picks already on the board! Get them here:
The Coach's 10* Ace Off - Will Rogers
10* Daytime Dominator - Larry Ness
10* Fireworks MLB Top Game - Marc Lawrence
Looking for a little something different to wager on this Independence Day? Why not look north of the boarder, our Cappers have their CFL Picks locked and loaded. Headlined by Will Rogers who has starts the year 4-0. Get all CFL Picks and advice here.
Did you also know the Copa America final is tonight? As Chile and Argentina face off in this year's final match. Soccer Authority has a July 4th Blowout and Expert Will Rogers gives us his take with the 10* Coach's Clinic.
As always, take it to the books,
Covers-Team
Who's The Hottest?!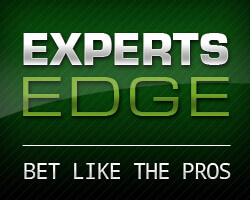 Don't be mistaken this is not a competition of looks, rather we will be looking at all the Covers Experts and determining who's performing the best on a weekly basis. This marks our 8th edition of 'Who's the Hottest?!' Has someone taken down last week's champ - Matt Fargo? Find out below!
Props to our boy Ben Burns who once again takes over as top capper for this week. Capped off by a nice 2-0 Thursday, Burns ends the week with a 12-6 record with +$3,140 earned. There is no better time to hop on board with an MLB Subscription. Proving he can win week in and week out, Burns going into July 4th Weekend on FIRE! After hitting the under in the SEA @ SD game, and picking Cinci on Wednesday night, Burns followed it up nailing the under in the TEX/BAL under and the A's straight up Thursday.
Want to win now? Be sure to take a look at Burns' 10* National League Favorite, as well as the 10* American League Favorite. Not in the mood for MLB? That's ok! Burns is ready to get off on the right foot this year in CFL. Get his first big winner of the 15 season here!
Huge shout out goes to last week's winner Matt Fargo, who has opened the WNBA season with a blistering 11-2 record! Do yourself a favor and grab Fargo's WNBA full season for only $149! Great value on a proven winner!
Have a Great July 4th Weekend, and as always, take it to the books!
Covers-Team
July Good Month/Bad Month Pitchers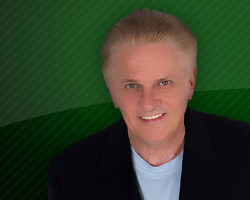 Fireworks and the MLB All-Star game signal the month of July. It also signifies the start of the 2nd half of the MLB campaign. The key to each and every team's fortune lies on the pitching staff. Can they sustain or will they unravel like a cheap suit? Stay tuned. What we do know is certain pitchers love hurling this time of the season while others tend to get lit up like a roman candle on the 4th of July.
Listed below are hurlers that have enjoyed a two-to-one or better success ratio in team-starts over the course of the last three seasons during the month of April. On the flip side, we've also listed pitchers that struggle in April, winning 33% percent or less of their team-start efforts. To qualify pitchers must have made a minimum of 10 starts, with at least one start each April over the last three years. And for your convenience alongside each record we break down each pitcher's greatest success or greatest failure rate either home (H) or away (A) within his good or bad month.
Note: * designates a categorical repeat appearance by this pitcher, maintaining status quo from last season's April list.
GOOD MONTH PITCHERS:
Chen, Wei-Yin • 10-3 / 5-1 H
The Orioles Chen is having another solid season as his 2.90 ERA indicates he's just not gotten a lot run support which is explains his 3-4 record. Very good life on a low to mid 90's fastball and if the Baltimore bats stay hot, the wins will come for Chen.
Colon, Bartolo • 11-5 / 5-0 A
Hard to believe the rolly-polly 42-year old right-hander is still around in the big leagues and still throwing 80 percent fastballs at his age. Though he still has a winning record, Colon 's ERA is almost five and opposing teams are hitting .282 against him. Let's see if he has a typical July for him as his numbers are beginning to slip.
Fister, Doug • 12-3 / 5-1 H
Started the season poorly, got injured and is working his way back. You know Fister is on his game when there are a lot of ground ball outs or lazy fly balls. Has to keep top of hand on top of the ball to get the sinking action he needs.
Hellickson, Jeremy • 8-4 / 4-1 A
Really nothing more than a back of the rotation pitcher with ordinary stuff. Hellickson can put together two or three quality starts than get hit like a stalled car on the tracks with a train coming. Not sure he will have same success this month going from Tampa Bay to Arizona.
Hernandez, Felix • 11-5 / 5-2 A
After a sensational first two months, King Felix saw his ERA jump from 1.91 in late May to 3.24 on June 22. He only had 21 strikeouts in that five starts stretch and allowed nine or more fly balls on three different occasions, very unusual for Hernandez. Still opposing hitters are only batting .204 against and chances are he will return to being the King.
*Hudson, Tim • 11-4 / 7-1 A
Another elder statesman who turns 39 this month, Hudson enjoyed a long and great career. No question he's at the end of the line with opposing hitters batting .291 against vs. .251 lifetime but still capable of quality starts and keeping San Francisco in games when he takes the ball.
*Kershaw, Clayton • 13-4 / 7-2 A
As July commences, Kershaw will be working a three-game losing for the first time in his career. Nothing physically wrong with the three-time Cy Young winner, just pitching into bad luck and making a mistake or two a game which we are not used to seeing. However, there is no doubt he could be unbeatable this month like in the past.
Liriano Francisco • 10-5 / 5-2 H
Despite a below .500 record, the Pirates lefty has held opposing hitters to .189 and his WHIP is 1.01. All Liriano needs is a few more runs from his Pittsburgh teammates and his three-pitch arsenal will start adding up to more victories.
Lohse, Kyle • 12-5 / 8-1 H
The Milwaukee right-hander season has mirrored that of his Brewers teammates with a 4-9 record and 6.28 ERA. Besides allowing well over a hit an inning, Lohse has given up almost as many home runs as walks permitted (19 vs.20) this campaign. No sure Lohse will duplicate past success.
*Porcello, Rick • 9-4 / 6-1 H
Almost every off-season signing has backfired for Boston including bringing in Porcello. His sorry 4-8 record is well-deserved as his 5.54 ERA indicates. Enemy hitters are getting great cuts and knocking him around for a .286 batting average. Like Lohse, Porcello has one of the worst ERA's among hurlers with 10 or more starts. Can he turn it around?
Price, David • 12-4 / 7-1 A
Though he does not win every time, it has to make any manager very comfortable to be handing the ball to Price every five games. Expertly commands two and four-seam fastballs and can strikeout anybody with his a couple of hard-breaking curves or changeups. Has almost a 5-to-1 K/W ratio and fun to watch as a maestro.
Samardzija, Jeff • 10-5 / 5-2 H
After a strong season a year ago, has returned to prior form of most of his career on the other side of Chicago. He's not fooling anybody with a .286 BA allowed and he's on pace to surrender 27 homers. Needs big July to help the White Sox.
Scherzer, Max • 11-4 / 6-2 H
The best pitcher in baseball in 2015 thus far with a minuscule 1.79 ERA and WHIP you need reading glasses to find at 0.79. In 110 1/3 innings he fanned 130 and walked 14 (not a misprint), with one hit batter that prevented perfect game. Walks around the mound like he's king of the jungle... and he is.
*Tillman, Chris • 10-5 / 5-1
It has not been an easy campaign for the Baltimore hurler with a losing record, with an ERA over 5.50 the first three months of the season and a wayward WHIP of 1.51. The top four hitters on the opposing teams lineup card have .375 OBP against Tillman. He will have to regain confidence to match past numbers this month.
Volquez, Edinson • 10-5 / 6-2 A
Having a good year with the defending AL champion Royals at 8-4 with a 3.18 ERA and doing splendid work controlling lefty batters who are at just .210 against Volquez. Should continue with another stellar July.
BAD MONTH PITCHERS:
Hammel, Jason • 2-11 / 0-4 H
Not many pitchers actively want to pitch in Wrigley Field and for the Chicago Cubs, but Hammel is a rare exception. The Greenville, SC native might have stunk it up for other teams with a below .500 record and 4.46 ERA, but Hammel is 5-3 with 2.92 ERA on the north side of Chi-Town this season. Will his turnaround continue?
Haren, Dan • 3-8 / 0-6 A
Having a much stronger year than anticipated with a 3.38 ERA and WHIP of 1.01. Haren was about ready to retire but decided to give one more shot, but has not won in four starts with poor run support and not being as effective as he was the first two months. On a lousy team without Giancarlo Stanton, Haren might be in line for another miserable month.
Keuchel, Dallas • 4-10 / 1-4 H
Be all appearances, the Astros ace might be doing a 180-degree turn based on previous July's. Now extremely confident in his abilities, the Houston lefty has a .194 BA conceded and a WHIP under one (0.96). Why opposing managers even have a left-handed bat in the lineup is a mystery since they are hitting a feeble .136 against Keuchel.
*Norris, Bud • 2-11 / 1-6 A
Though Baltimore has blossomed to take over first place in the AL East, Norris has not been a part of their turnaround. The right-hander's ERA is 'down' to around 7.00 and his WHIP of 1.61 explains how hittable he's been, plus walking other batters. Looks like 'Play Against' material until further notice.
Strasburg, Stephen • 5-12 / 2-8 H
Strasburg was a wreck, but maybe the time on the DL has straightened out his arm, body and head. In his last two starts of June, Strasburg had 15 strikeouts and just eight hits allowed in 12 innings. Do not imagine baseball bettors are willing to compare him to teammate Scherzer yet, and will take a wait and see attitude on the 26-year old.
By: Marc Lawrence
If you had to win today in MLB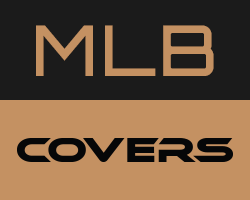 Hypothetically, let's say, you had to win today no matter what. So who would you take? This is common ground with many bettors; those who teeter on the edge of losing their bankrolls on a daily basis. Find out what today's 'guaranteed winners' are and how to improve your bankroll management.
Firstly, let's have a look at today's schedule of early games:
Cleveland vs. Tampa Bay at 12:10 PM ET (+126 & 6.5)
San Francisco vs. Miami at 12:10 PM ET (-150 & 6.5)
Pittsburgh vs. Detroit at 1:08 PM ET (+113 & 8)
Chi. Cubs vs. NY Mets at 1:10 PM ET (-115 & 6.5)
Not often do you see many 6.5 totals in the regular season, let alone 3 of the first 4 games on the day. There's also a late game with a 6.5 total, Washington vs. Atlanta at 7:10 PM ET (+174). So let's start there and try to identify some value on these run totals. Looking at the starting pitchers in these 6.5 total games, several have yet to start a game this season! That is alarming to say the least. So here's a recap of these pitchers with their 2015 debuts:
Matt Moore (L) for Tampa Bay
Matt Cain (R) for San Francisco
Jose Fernandez (R) for Miami
Manuel Banuelos (L) for Atlanta
These pitchers are involved in 3 of the 4 games with 6.5 totals. Only the Chi. Cubs vs. NY Mets game is featuring pitchers with starts under their belt. Without overthinking the process, leaning on the Over 6.5 in those three games and the Under 6.5 in the Cubs/Mets game would be a rational decision based on situational handicapping. Lucky for us we have some Expert Handicappers to rely on in these situations and to back up our theory. Put your bankroll at ease, eliminate your bankroll management issues and find out which side of the total they are playing on with these respective matchups with their 'guaranteed winners':
Cleveland vs. Tampa Bay (total): Rogers' 10* Coach's Clinic - Very Early Start
San Francisco vs. Miami (total): Schule's 10* MLB Total Recall TERMINATOR - *EARLY START*
Chi. Cubs vs. NY Mets (total): Merril's *DAYTIME* MLB $$$ MAKER
Washington vs. Atlanta (total): Merril's 10* MLB GRAND SLAM
Remember, you'll only ever pay when you win here at Covers Expert. Take advantage of our 'guarantee' and if you don't win, you don't pay. It's as simple as that.
To view all the Expert MLB Plays avaialble click here!
For more info on our MLB Summer Special click here!
Best of luck with your bets and as always, 'Take it to the Books!'
Covers-Team
Greenbrier Classic Preview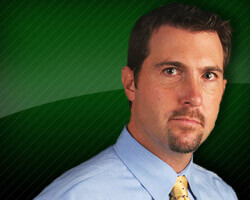 We were able to sneak out a playoff win with Bubba Watson last week at the Travelers Championship as he won on the second playoff hole over Paul Casey. This week, The Old White TPC at The Greenbrier plays host to the 6th annual Greenbrier Classic. The Greenbrier was on the brink of bankruptcy but renovations that took place between 2002 and 2006 helped attract the tour and the rest is history. The Old White TPC, built in 1914, is the oldest course to host a PGA Tour event.
The Old White TPC is one of only two tracks that finish with a par three, the other being East Lake, host of THE TOUR Championship. It is a par 70 that that stretches 7,287 yards and as with most tour layouts, driving accuracy will be important as the fairways are tight and greens are firm. Five years ago, the course ranked 2nd easiest of the 14 par 70 tracks on tour and that was certainly justified after Stuart Appleby put up a Sunday 59 to card an overall score of 22 under par.
Four years ago, it ranked 13th out of 51 courses in difficulty while three years ago it was 27th out of 49 tour stops and was the fifth easiest par 70. Two years ago, it came in as the third easiest par 70 and while last year it averaged slightly over par, the weather played a part in that. There have been some great finishes here with two of the five editions going into a playoff, Appleby winning by one shot and the other two decided by just two strokes including last year when Angel Cabrera held off a charging George McNeill.
Bubba Watson is the favorite again this week and by a much wider margin than last week as he is at +1,050 with Paul Casey second on the list at +2,500. Casey is one of seven players checking in between +2,500 and +3,000 and of that group, only Webb Simpson at +2,600 and Bill Haas at +3,000 have made the cut the last four years. Simpson has three tops tens with a solo third last year being his best finish and Haas having two top tens with a playoff loss in 2011 being his best finish.
Just six of the top 30 in the Official World Golf Ranking are in play this week and while the odds are low on Watson, he may have the edge because he lives here during the summer but winning in back-to-back weeks will be a challenge. Course experience plays a big role in looking for a winning formula and that is not an exception here. There are 13 players teeing it up this week that will have started in all six editions but the problem is there have been 20 missed cuts within that group with only Brendon De Jonge, D.A. Points and Carl Pettersson making all five previous weekends.
2015 Record to date after 24 events: +88.5 Units
Hyundai Tournament of Champions -5 Units
Humana Challenge +24 Units
Waste Management Phoenix Open -5 Units
Farmers Insurance Open +8.5 Units
AT&T Pebble Beach National Pro-Am +18 Units
Northern Trust Open -5 Units
Honda Classic -5 Units
WGC-Cadillac Championship +16 Units
Valspar Championship -5 Units
Arnold Palmer Invitational -5 Units
Valero Texas Open +19 Units
Shell Houston Open +23 Units
The Masters -6 Units
RBC Heritage -5 Units
Zurich Classic of New Orleans +5.45
WGC Match Play Championship -5 Units
THE PLAYERS Championship -5 Units
Wells Fargo Championship -5 Units
Crowne Plaza Invitational at Colonial +32 Units
AT&T Byron Nelson Championship -5 Units
The Memorial Tournament -5 Units
FedEx St. Jude Classic -5 Units
U.S. Open +5.55 Units
Travelers Championship +8 Units
Fargo's PGA GREENBRIER CLASSIC WINNER PACKAGE (FIVE WINNERS)
Fargo knows his way around golf betting! Through 24 tournaments, he has nailed the Winner 10 times for +88.5 Units of profit, including the last TWO Weeks with Jordan Spieth and Bubba Watson! The PGA Tour heads to West Virginia and the Old White Course for the Greenbrier Classic and Fargo has FIVE selections for this Thursday start! Do not miss it!
Pick:

LA Dodgers

Capper:
Start:

July 4, 2015 - 7:15 PM

Offered at:

bookmaker @ -170 LA Dodgers

Analysis:
1* free play on the LA Dodgers...
The New York Mets and the LA Dodgers will play Game 2 of this three game series at Chavez Ravine tonight, and this one is expected to be a pitcher's duel. The Mets have only managed to score three runs while losing three of their last four games, but they managed to win the series opener upsetting Dodgers ace Clayton Kershaw.


Here are my keys to the game:


1. Pitching
- Zack Greinke will be on the hill for the home team, and he's coming off an outstanding performance in his last start. Greinke (6-2, 1.58 ERA) shutout the Marlins through 7.2 innings in a 2-0 win over Miami. He's faced the Mets three times since 2012, and he's 2-0 with a 1.89 ERA in those games. The Mets counter with Matt Harvey, who has struggled at times this season. Harvey is 0-1 with a 5.25 ERA in two career starts against the Dodgers.
2. Mets Bats
- New York ranks dead last in the major leagues in runs scored away from home (107), with a team batting average of .226.
3. X-Factor
- The Mets won as an underdog last night, but they are just 4-23 in their last 27 as a dog, and they've lost 13 of their last 17 versus the Dodgers.
Selection: This is a play on the LA Dodgers (Free)
show analysis
show less