Australian Open: Picks and Advice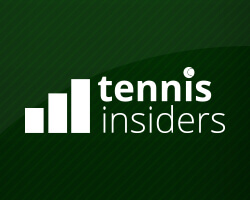 Before we dive into the matchups lets learn a little more about our resident Tennis Expert, Tennis Insiders:
Background
In this golden era of tennis, who doesn't enjoy watching it? Our team members have all played tennis for the past 15+ years, and all have a deep rooted love for the game. Years of watching the game and understanding the different styles of play on each surface has led to the creation of a lucrative tennis betting record, hitting 55% in the past three months. Tennis betting is a complex market, and with just 5% of sports bettors turning a profit in the long-term, providing clients with a consistent return on their investment is our Number 1 motivation.
Betting Philosophy
We don't like laying chalk, as tennis contains a number of more profitable betting opportunities. We like to pick in the -150/+300 range, landing numerous underdog winners in the past month alone. (Murray to beat Djokovic +200 - Madrid Masters) Tennis Insiders have between 1-3 plays every day during the tennis season, rising to between 4/5 mark during the slams, which are the equivalent of Christmas for the seasoned tennis bettor. Books have to output so many lines in a short period of time that value always presents itself.
Play Ratings
We always advise to never bet more than 5-10% of bankroll on a single play. We have 4 different play ratings, covering from big underdogs to our top plays
2-5* Underdog plays
6-7* Heavy Favorites
8-9* Strong plays/Strong value in the market
10* Game of the Week/Month/Year plays
**Since joining Covers Experts in May of 2016, Tennis Insiders are a perfect 5-0 on Grand Slam Finals picks and have profited +$10,086 on spread bets.**
Sunday January 15th - 2017 (2-1 +$640)

Marcel Granollers v Dudi Sela - Win (800)
Karen Khachanov v Adrian Mannarino - Win (800)
Federico Delbonis v Steve Johnson - Loss (-960)

Monday January 16th - 2017 (3-0 +$2,500)

Novak Djokovic v Fernando Verdasco - Win (800)
Dominic Thiem v Jan Lennard Struff - Win (900)
Stan Wawrinka v Martin Klizan - Win (800)
Available Picks
Check back soon!
*** OR ***
For winners all tournament long, pick up their Tennis Monthly Package for only $149.
Crush your book on the hard court!
- The Covers Team
NFL Divisonal Round: Expert Picks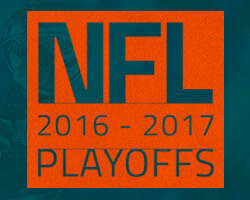 It's now on to the Divisional Round of the NFL Playoffs. Bet with confidence this weekend with Guaranteed Expert Picks! Let's look back at which cappers fared the best in the Wild Card Round and preview each matchup on the board.
Top Wild Card Records
Power Sports: 3-0 (100%), +$3,000
Larry Ness: 3-1 (75%), +$1,900
Al McMordie: 3-1 (75%), +$1,830
Zack Cimini: 2-0 (100%), +$1,800
Seattle Seahawks vs. Atlanta Falcons
When: 4:35 PM ET, Saturday, January 14, 2017
Where: Georgia Dome, Atlanta, Georgia
TV: 4:35 p.m. ET, FOX
LINE: Falcons -5. O/U: 51.5
Matt Ryan may be the quarterback of the NFL's highest-scoring offense and a legitimate candidate to reel in league MVP honors this season, but the 31-year-old has enamored the masses with his less-than-stellar postseason play. With a 1-4 playoff record in his back pocket, Ryan and the Atlanta Falcons look to advance to the NFC Championship game for the second time in five years when they host the Seattle Seahawks in a divisional-round tilt on Saturday.
Ryan's lone postseason win came in a three-touchdown performance versus Seattle in January 2013, and he also threw for three scores three-plus years later - albeit in a 26-24 regular-season setback to the Seahawks on Oct. 16. Electric wideout Julio Jones made seven catches for 139 yards and a touchdown in the most recent encounter but was left searching for a pass interference call that never came against Pro Bowl cornerback Richard Sherman that effectively ended the game. Thomas Rawls missed that contest with a fractured leg but showed his mettle in Seattle's 28-6 rout of Detroit in last week's wild-card game by finding the end zone while rushing 27 times for a franchise playoff-record 161 yards. Another effective performance on the ground against Atlanta's 29th-ranked run defense would keep the Falcons' top-ranked scoring offense (33.8 points) off the field while opening up avenues for Seattle's play-action passing attack.
Expert Picks - Side
*11-2 L13 NFL SIDES** BURNS' 10* SATURDAY NFC MAIN EVENT!
BIG AL's CHAMPIONSHIP CLUB: NFL DIVISIONAL ROUND BEST OF THE BEST - SATURDAY
Larry's 10* SEA/ATL PERFECT STORM (3-1, 75% WILDCARD, 23-10, 70% OVERALL RUN!)
AAA's 10* *Hawks/Falcons* BLOCKBUSTER (+$16,000 BIG TICKET 10* NFL RUN!)
Marc Lawrence Never Lost 7* NFL Divisional Round Perfect Play! - Saturday
Power Sports' 10* NFL Game of the Month ~ Off MASSIVE 3-0 Wild Card SWEEP!
Rogers' Saturday SMACKDOWN >> PERFECT 2-0 with Wild Card Sides!
Fargo's 10* NFL Saturday Seahawks/Falcons Side (EPIC +$37,275 L3+ Years)
Houston Texans vs. New England Patriots
When: 8:15 PM ET, Saturday, January 14, 2017
Where: Gillette Stadium, Foxborough, Massachusetts
TV: 8:15 p.m. ET, CBS
LINE: Patriots -15.5. O/U: 44.5
The Houston Texans visited the New England Patriots in Week 3 and were demolished 27-0, a loss that was more eye-opening given that they were up against a rookie third-string quarterback making his first career start. So it's hardly a surprise that the top-seeded Patriots are overwhelming favorites in Saturday night's AFC Divisional Round matchup against visiting Houston.
The Texans won the AFC South with a 9-7 record and knocked off fifth-seeded Oakland 27-14 in the first round of the playoffs, but they are more than two-touchdown underdogs against New England. "It's OK if we're called the underdogs, I kind of like it," Houston linebacker Whitney Mercilus told reporters. "Definitely get to shock a whole lot of people, so we're looking forward to that." The Patriots closed the season with a seven-game winning streak and have outscored Houston 54-6 in two matchups over the last 13 months, but quarterback Tom Brady dismissed the idea that they are looking past the Texans. "I don't see any letdown from us. That's ridiculous to think that," Brady told reporters. "I'm preparing like this is the hardest game we've faced all season, which it will be, and it means the most."
Expert Picks - Side
GAME OF MONTH (NFL) 10* AFC SIDE OF MONTH (3-1, 75% WILDCARD, 23-10, 70% RUN!)
Rogers' 10* Division Rd DOMINATOR >> 2-0 with Wild Card Sides!
Fargo's 10* NFL Saturday Texans/Patriots Side (EPIC +$37,275 L3+ Years)
GAME of the WEEK (10* NFL) Shively's Top NFL 'ATS' Play for Divisional Playoffs
Expert Picks - Total
Game of the Month (NFL): BIG AL's 100% NFL TOTAL OF THE MONTH - SATURDAY 10*
**83% L2 YEARS** BURNS' SATURDAY 10* NFL BLUE CHIP SUPER TOTAL!
AAA's 10* *Texans/Patriots* TOTAL BLOCKBUSTER (+$16,000 BIG TICKET 10* NFL RUN!)
Teddy's Top Total: 8* Pats vs Texans Saturday Night Moneymaker
Pittsburgh Steelers vs. Kansas City Chiefs
When: 1:05 PM ET, Sunday, January 15, 2017
Where: Arrowhead Stadium, Kansas City, Missouri
TV: 1:05 p.m. ET, NBC
LINE: Chiefs -1.5. O/U: 44
The Pittsburgh Steelers flashed their offensive might last week in a drubbing of Miami in their wild-card game, but their best offensive performance of the season came in a 29-point thrashing of the Kansas City Chiefs in Week 4. The Chiefs get a chance to exact some revenge - this time on their home field - when they host Pittsburgh in the AFC Divisional Round on Sunday.
Kansas City fell into a 22-point hole after one quarter in the 43-14 loss at Pittsburgh, but it recovered to win 10 of its final 12 games to claim the AFC West title and No. 2 seed. "This team understands how far we've come from that game," Chiefs quarterback Alex Smith, who acknowledged the Steelers will be "a big challenge," told reporters. Pittsburgh was in a similar position to Kansas City a week ago, avenging a lopsided loss at Miami during the regular season with a resounding 30-12 victory. "We have to understand that the same passion and dedication that we put in to beat Miami, that's how Kansas City is going to try to beat us," Steelers running back Le'Veon Bell told reporters.
Expert Picks - Side
Game of the Week (NFL) - Schule's Top Rated B-L-O-C-K-B-U-S-T-E-R!
**EARLY SUNDAY** Steelers/Chiefs POWER-HOUSE ~ 3-0 Wild Card Weekend!
BIG AL's PERFECT 10 CLUB: DOUBLE 100% (21-0 ATS) NFL PERFECT 10* PLAY!
(Game Of The Week 10* NFL) Marc Lawrence Killer Playoff Game Of The Week!
Fargo's 10* NFL Sunday Steelers/Chiefs Side (EPIC +$37,275 L3+ Years)
Expert Picks - Total
Larry's 10* Pitt/KC O/U PERFECT STORM (3-1, 75% WILDCARD & 23-10, 70% OVERALL!)
Green Bay Packers vs. Dallas Cowboys
When: 4:40 PM ET, Sunday, January 15, 2017
Where: AT&T Stadium, Arlington, Texas
TV: 4:40 p.m. ET, FOX
LINE: Cowboys -4.5 O/U: 52.5
The Green Bay Packers painted themselves into a corner earlier this season on the heels of a four-game losing streak, prompting Aaron Rodgers to claim the club could "run the table" in order to gain its eighth straight playoff appearance. Six victories to end the campaign and a convincing rout in the wild-card game have the Packers surging into the NFC Divisional Round for Sunday's date with the well-rested Dallas Cowboys.
"They were off last week, and they're hosting the game (Sunday), so there's extra pressure on them as the No. 1 seed to win," Rodgers told reporters. "And we're coming in with a lot of confidence and riding the streak. We're feeling good about the way we've been playing." With good reason, as Rodgers threw for 362 yards and four touchdowns - three to wideout Randall Cobb - in a 38-13 victory over the New York Giants last Sunday. While Dallas liberally has rested its stars dating back to a Week 17 loss to Philadelphia, its rookie Pro Bowl tandem of quarterback Dak Prescott and tailback Ezekiel Elliott (NFL-best 1,631 yards, 5.1 per carry) shredded Green Bay at Lambeau Field in a 30-16 victory on Oct. 16. Prescott threw for three touchdowns while Elliott gashed the Packers' then top-ranked rush defense for 157 yards in the win.
Expert Picks - Side
BIG AL's 10* NFL ELITE INFO WINNER (RED-HOT 80-48 FOOTBALL RUN)!
Larry's 10* Div Rnd Las Vegas Insider (63% s/2012)
AAA's 10* *Packers/Cowboys* BLOCKBUSTER (INSANE +$16K BIG TICKET 10* NFL RUN!)
GAME OF THE WEEK (Rogers' 10* NFL!) >> Won Last Week's 26-6!
Teddy's Cowboys vs Packers NFL Playoff Winner (67% NFL L4 Wks)
Expert Picks - Total
BURNS' TOP (10*) TOTAL OF PLAYOFFS! (WON BY DOUBLE-DIGITS LY)
*10* TOTAL POWER ~ *RED HOT* 6-1 (86%) Run w/ NFL Totals!
BIG AL's RED-HOT 10* NFL TOTALS CRUSHER (80-48 RUN)!
PRICE DROP:

NFL Playoff Packages have been reduced in price! Get all postseason picks from your favorite Covers Expert, now just $249.
Take it to the books this weekend!
- The Covers Team
Mid-Week Hoops Report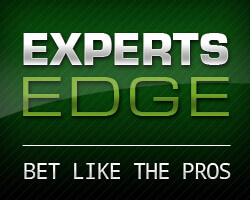 While we wait for the next round of NFL Playoffs to arrive, let's check in on the hoops board to see who's hot and which picks are strong.
*Records updated as of 1/12/2017*
NBA
Ben Burns: 60-43 (58%), +$12,590 YTD
- GAME OF THE MONTH (NBA) JAN 10* NBA G.O.M! (12-2 IN 2017)
- **7 IN A ROW?** 10* NBA BLUE CHIP TOTAL! ~ SAILS OVER!
Will Rogers: 63-51 (55%), +$4,400 YTD
- Rogers' 10* Thursday Night TNT DYNO-MITE >> Went 5-1 Weds!
Matt Fargo: 52-45 (54%), +$4,040 YTD
- Fargo's 10* NBA Thursday Enforcer (+$4,040 NBA YTD)

Power Sports: 56-47 (54%), +$3,336 YTD
- O/U POWER-BLAST ~ AWESOME 26-14 (65%) YTD w/ NBA Totals!
For all NBA Expert Picks, click here.
NCAAB
Power Sports: 52-24 (68%), +$24,750 YTD
- *10* SUPER POWER ~ LEGENDARY 33-7-2 Run w/ NCAAB 10*s!
- UNDERDOG-POWER SHOCKER ~ 68% This Season in NCAAB! +$42,400 L2 Seasons!
Larry Ness: 49-33 (60%), +$12,070 YTD
- Larry's 10* Situational Stunner (INSANE 43-23 +$16,050 CBB RUN!)
Ben Burns: 48-33 (59%), +$10,856 YTD
- **GOING FOR 7 STRAIGHT** 10* CBB PERSONAL FAVORITE! (38-19 CBB HEATER!)

AAA Sports: 23-13 (64%), +$9,100 YTD
- AAA's 10* SIGNATURE "ART OF THE GAME!" (INSANE +$10K ALL CBB YTD!)
- AAA's 10* "RED DRAGON" SIGNATURE TICKET (MONSTER +$10K ALL CBB YTD!)
- AAA's 10* SIGNATURE "ART OF WAR!" (MASSIVE +$10K ALL CBB YTD!)
Zack Cimini: 39-28 (58%), +$7,434 YTD
- Stay tuned for Zack's Thursday NCAAB releases.
For all Expert NCAAB Picks, click here.
PRICE DROP:
We've slashed the price of our NCAAB Subscriptions: Save $300!
NCAAB Regular Season - Was $799, Now $499
NCAAB Full Season - Was $999, Now $699
Take it to the books on the hardwood!
- The Covers Team
BCS Championship Game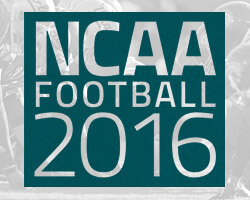 College Football Playoff National Championship
(2) Clemson Tigers vs. (1) Alabama Crimson Tide | ALA -6.5 O/U: 51

When: 8:00 PM ET, Monday, January 9, 2017
Where: Raymond James Stadium, Tampa, Florida
COLLEGE FOOTBALL PLAYOFF NATIONAL CHAMPIONSHIP GAME STORYLINES
1. Top-seeded Alabama looks to claim its fifth national title in 10 seasons under Nick Saban when it battles second-seeded Clemson in Monday's College Football Playoff championship contest at Tampa, Fla. It is a rematch of last season's title game in which the Crimson Tide prevailed 45-40 despite a huge game by Tigers quarterback Deshaun Watson (405 yards passing, 73 rushing). Alabama is attempting to record its 27th consecutive victory while Clemson is pursuing its second national title and first since 1981.
2. Watson passed for 259 yards and one touchdown while adding two rushing scores in Clemson's 31-0 rout of Ohio State in the semifinals, and he has a major advantage in experience over counterpart Jalen Hurts. Watson, who finished second in this season's Heisman Trophy balloting and third in 2015, has passed for 4,173 yards and 38 touchdowns this campaign but also is prone to miscues, as evidenced by his 17 interceptions. Hurts has accounted for 34 scores (22 passing, 12 rushing) and is aiming to join Oklahoma's Jamelle Holieway (1985) as the only true freshman quarterbacks to lead a team to a national title, but he passed for only 57 yards in the Crimson Tide's 24-7 semifinal victory over Washington.
3. Alabama made the odd move of separating itself from offensive coordinator Lane Kiffin after the win over Washington, as the new Florida Atlantic coach became a distraction while attempting to juggle two jobs. Saban was highly disappointed with the offensive showing against the Huskies and promoted offensive analyst Steve Sarkisian to offensive coordinator, insisting it will be a smooth transition. "I just feel like I have to make decisions about what's best for the players to have the best chance of being successful," Saban told reporters. "You know, we made the decision and we're not talking about it anymore. We're moving forward. We're looking forward, and everybody is doing everything they can to support the people that are here now to make it work."
ABOUT CLEMSON (13-1): Watson threw three or more touchdown passes on seven occasions and topped 300 yards six times while fueling a powerful offense that averaged 39.5 points and scored over 40 seven times. Juniors Mike Williams (90 receptions, 1,267 yards, 10 touchdowns) and Artavis Scott (73 catches) form a potent one-two receiving combo while junior running back Wayne Gallman rushed for 1,087 yards and 16 scores. The Tigers' defense allows averages of 17.1 points and 306.9 yards per game but features weak-side linebacker Ben Boulware (team-best 121 tackles), defensive tackle Carlos Watkins (team-high 10.5 sacks) and strong safety Jadar Johnson (team-leading five interceptions) - all seniors.
ABOUT ALABAMA (14-0): Bo Scarbrough is the squad's third-leading rusher (719 yards) behind fellow sophomore Damien Harris (1,013) and Hurts (891), but he'll play a major role after rushing for two touchdowns and a Crimson Tide bowl-record 180 yards against Washington. Clemson's defense certainly will be paying close attention to senior tight end O.J. Howard (41 catches, 489 yards, two touchdowns) after he made five catches for a career-best 208 yards and two TDs while winning Offensive MVP honors in last year's national title game. Senior defensive end Jonathan Allen (9.5 sacks, two fumble-return scores) won the Nagurski Trophy as the nation's top defensive player and, along with sophomore strong safety Minkah Fitzpatrick (team-best six interceptions), is among the standouts for a unit that scored 11 defensive touchdowns (six interceptions, five fumbles) and leads the nation in both scoring defense (11.4 points per game) and total defense (244 yards).
Expert Picks | Side
Larry's 10* BOWL MONSTER (72% ALL TIME NAT CHAMP GAME)-BIGGEST SIDE OF BOWLS!
**7 IN A ROW?** BURNS' 10* TITLE GAME MAIN EVENT!
5-0 All Time in CFB Playoffs: Clemson vs Alabama Championship Game $$
Rogers' 10* NCAAF CHAMPIONSHIP GAME WINNER ~ Won Bowl G.O.W. on Oklahoma!
Game of the Week (NCAAF) - Schule's Clemson/Alabama *BLOCKBUSTER*
Marc Lawrence 18-0 ATS 10* CFB Championship Game Never Lost Awesome Angle Play!
Fargo's 10* BCS Championship Winner (Clemson/Alabama) 8-2 Run!
Brandon Shively's CFP Championship 'ATS' Winner (Clemson/ Alabama)
BIG AL's 100% CLEMSON/ALABAMA WINNER (79-48 RUN) -- 10*
Expert Picks | Total
AAA's 10* NATIONAL CHAMPIONSHIP GAME TOTAL BLOCKBUSTER (JUST $25!)
GAME OF THE MONTH! (CFB) 10* TITLE GAME TOTAL! **PERFECT 6-0 L6 TITLE GAMES!**
NCAAF Champ Game O/U POWER-HOUSE ~ SWEPT 3 YEARS IN A ROW!
Expert Picks | 1st Half & Props
*10* 1st Half Champ Game POWER PLAY ~ SWEPT 3 YEARS IN A ROW! 19-9 L28 NCAAF!
Schule's CLEMSON/BAMA Player Prop - T-O-U-C-H-D-O-W-N
Schules Championship Game Player Prop 3-Pack
Best of luck, and enjoy the game!
NFL Wild Card Weekend: Expert Picks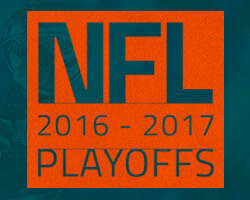 Wild Card Weekend is here! Get on the winning side of all four games with Guaranteed Expert Picks. Let's look back on which cappers fared the best last postseason and preview each matchup on the board.
Top 2015-2016 NFL Playoffs Records
AAA Sports: 11-3 (79%), +$7,730
Power Sports: 11-4 (73%), +$5,550
Ben Burns: 8-3 (73%), +$4,950
Marc Lawrence: 6-3 (67%), +$2,380
Oakland Raiders vs. Houston Texans
When: 4:35 PM ET, Saturday, January 7, 2017
Where: NRG Stadium, Houston, Texas
TV: 4:35 p.m. ET, ABC/ESPN.
Line: Texans -3.5. O/U: 36.5
The highest-profile position on the field also will be the one surrounded by the most question marks when the Houston Texans host the Oakland Raiders on Saturday afternoon in the opening game of Wild Card Weekend. Oakland is down to its third-string quarterback in rookie Connor Cook while Houston turns back to Brock Osweiler, who was benched three weeks ago.
The rematch from Week 11, when Oakland rallied for a 27-20 win in Mexico behind two fourth-quarter touchdown passes by Derek Carr, will have a decidedly different look after Carr broke his leg in Week 15 and backup Matt McGloin injured his left shoulder in the regular-season finale. That leaves Cook in line to become the first quarterback in the Super Bowl era to have his first career start occur in the postseason, a welcome development for the AFC South champions' top-ranked defense. "That's great, I hope we blitz him all game," Houston defensive end Jadeveon Clowney told reporters. Osweiler started the first 15 games for the Texans before losing his job to Tom Savage, who suffered a concussion last week to give Osweiler a second chance.
Expert Picks | Side
BIG AL's CHAMPIONSHIP CLUB: NFL WILD CARD BEST OF THE BEST 10*
**9-1 L10 NFL SIDES** BURNS' 10* SAT. AFTERNOON NFL ANNIHILATOR!
Expert Picks | Total
Larry's 10* Sat. Afternoon O/U PERFECT STORM (20-9, 68% NFL RUN CONTINUES!)
AAA's 10* *OAK/HOU* TOTAL BLOCKBUSTER (AMAZING 11-3 +$7.5K PLAYOFFS LAST YEAR!)
Detroit Lions vs. Seattle Seahawks
When: 8:15 PM ET, Saturday, January 7, 2017
Where: CenturyLink Field, Seattle, Washington
TV: 8:15 p.m. ET, NBC.
Line: Seahawks -8. O/U: 42.5
The Seattle Seahawks are making their fifth consecutive playoff appearance on the heels of trading wins and losses over their last six games, while the Detroit Lions' bid to capture the NFC North title was dashed by three straight defeats to end the season. Both teams will look to get it in gear on Saturday night, when they meet in a wild-card tilt at CenturyLink Field in Seattle.
"Everything that's already happened doesn't matter at all," said Seahawks coach Pete Carroll, who might be comforted by the fact that he - along with quarterback Russell Wilson - has yet to suffer a playoff loss in the Pacific Northwest while Detroit hasn't won a postseason game since 1991. Wilson (career-high 4,219 passing yards) threw a touchdown pass in a 25-23 victory over San Francisco on Sunday and found Doug Baldwin for a scoring strike in the last encounter with the Lions, resulting in Seattle's 13-10 triumph on Oct. 5, 2015. While Wilson reportedly is contemplating removing his knee brace for the playoffs, Detroit quarterback Matthew Stafford said he hasn't been affected by wearing a glove on his throwing hand to protect an injured finger, although he has registered two touchdowns and three interceptions in his last three games after recording 22 TDs and seven picks prior to the injury. Stafford threw for 347 yards and two scores in a 31-24 setback against Green Bay on Sunday and has averaged 351.5 yards in two career playoff appearances.
Expert Picks | Side
GAME OF THE MONTH (NFL) BURNS' 10* NFL G.O.M! (9-1 L10 NFL SIDES!) ~ SATURDAY
Schule's NFL WILD CARD *BLOCKBUSTER* DET@SEA
Game of the Week (Rogers' 10* NFL) >> #1 Weekend Play!
Larry's 10* Wildcard MONSTER (20-9, 68% NFL RUN CONT!)-BIGGEST SIDE OF WILDCARD!
*10* Saturday Night POWER-HOUSE (Detroit/Seattle) ~ 3-1 w/ Wild Card Sides LY!
Expert Picks | Total
Schule's NFL WILD CARD T-E-R-M-I-N-A-T-O-R (+$11,347 L100 NFL)
Miami Dolphins at Pittsburgh Steelers
When: 1:05 PM ET, Sunday, January 8, 2017
Where: Heinz Field, Pittsburgh, Pennsylvania
TV: 1:05 p.m. ET, CBS.
Line: Steelers -10. O/U: 46
The Pittsburgh Steelers enter the playoffs on a seven-game winning streak and tied for the most postseason victories (34) in league history, but they are not focused on their string of successes. Instead, the Steelers will be looking to atone for one of their worst performances of the season when they host the Miami Dolphins on Sunday in an AFC wild-card matchup.
Pittsburgh secured the AFC North title and the No. 3 seed in the conference with its strong finishing run, which partly was necessitated by a four-game losing streak that started with a 30-15 drubbing in Miami on Oct. 15. While the Steelers will be at home in the rematch and temperatures are expected to peak at a frosty 20 degrees on Sunday, offensive coordinator Todd Haley did little to douse the revenge angle by proclaiming: "We're thankful we get another crack at a team that kicked our butts." The Dolphins won nine of 10 prior to a loss to New England in the regular-season finale to nail down their first postseason berth since 2008, but they lost starting quarterback Ryan Tannehill to injury in Week 14 and will be forced to go with veteran Matt Moore versus Pittsburgh. "I feel real good," Moore, who will be making his first career postseason start, told reporters. "It's an unbelievable opportunity. ... This is my second time ever being part of a team that's going to the playoffs, so I'm excited."
Expert Picks | Side
BIG AL's NFL PERFECT 10 CLUB PLAY: 29-0 ATS NFL BEAUTY!
Larry's 10* Sun. Afternoon PERFECT STORM (20-9, 68% NFL RUN CONTINUES!)
Marc Lawrence 100% ATS 10* NFL Wild Card Killer Play! - Sunday
Expert Picks | Total
*10* TOTAL POWER ~ *HOT* 83% Run w/ NFL Totals!
Rogers' 10* Wild Card Top Totals Ticket >> 4-0 Last 4 Weeks!
AAA's 10* *MIA/PITT* TOTAL BLOCKBUSTER (11-3 +$7.5K IN PLAYOFFS LAST YEAR!)
New York Giants vs. Green Bay Packers
When: 4:40 PM ET, Sunday, January 8, 2017
Where: Lambeau Field, Green Bay, Wisconsin
TV: 4:40 p.m. ET, FOX.
Line: Packers -4.5. O/U: 44.5
Pro Bowl quarterback Aaron Rodgers proved to be a man of his word when he told reporters that the Green Bay Packers were capable of running the table to secure a playoff bid. Six straight wins led to the eighth straight postseason appearance for Green Bay, which looks to remain on the fast track when it hosts the New York Giants on Sunday in an NFC wild-card matchup at Lambeau Field.

"Look, I just talked about running the table and getting into the playoffs. Obviously, it's win or go home at this point. That's the focus," Rodgers, who tossed 15 of his NFL-best 40 touchdown passes during the Packers' winning streak, told reporters. The 33-year-old recorded his second straight four-TD performance in Sunday's 31-24 victory over Detroit, securing the NFC North title for his team and conference Player of the Month honors to boot. While Green Bay has been a staple in the playoffs, New York is making its first postseason appearance since it posted a victory over the Packers in the divisional round of the 2011-12 playoffs en route to upending New England in Super Bowl XLVI. Eli Manning, who has won eight of his last nine playoff starts, completed just 18-of-35 passes for 199 yards in a 23-16 loss to Green Bay on Oct. 9.
Expert Picks | Side
GAME of the YEAR (10* NFL) Shively's Top NFL Release of 2016-17!
*10* NFL Game of the Week (Power Sports) ~ Went 3-1 LY w/ WC Sides!
GAME OF MONTH (NFL) Larry's 10* NFC SIDE OF MONTH (ON HUGE 20-9, 68% NFL RUN!)
BIG AL's 88% ATS NFL ELITE INFO WINNER (76-47 FOOTBALL RUN) -- 10*
Rogers' Wild Card Coach's Clinic >> LIMITED TIME SPECIAL!
Expert Picks | Total
*HURRY FOR LTD TIME PRICING SPECIAL!* 10* WILDCARD O/U BEST OF BEST! (5-0 LY!)
AAA's 10* *NY/GB* TOTAL BLOCKBUSTER (AMAZING 11-3 +$7.5K IN PLAYOFFS LAST YEAR!)
BEST VALUE:
NFL Playoff Packages are now available. Get all postseason picks from your favorite Covers Expert for just $299.
Take it to the books!
- The Covers Team

NBA: Toronto vs. Philadelphia
Pick:

O (TOR at PHI)

Capper:
Start:

January 18, 2017 - 7:00 PM

Offered at:

pinnacle @ Over 210 -109

Analysis:
This is a Free #NBA play on TOR@PHI to go OVER the total.
Don't look now but the Philadelphia 76ers are one of the hottest teams in the NBA. The Sixers have won six of their last eight overall, and they've scored an average of 104 points per game during that span. They will need all the points they can get if they want to upset the Raptors at home tonight, Toronto ranks third in the NBA in scoring averaging over 111 points per game. They've scored at least 110 points in six straight games, and they've scored more than 120 points in each of their last three games against the Sixers. The over is 6-1 in the last seven meetings between these two teams, and I expect another high scoring affair here in Philly tonight.
Take OVER.
GL,
Jesse Schule
show analysis
show less