Teddy Covers: "Hotter Than Vegas"
CE Manager 5 hours, 31 minutes ago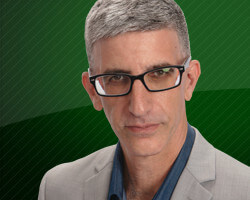 Teddy Covers is hotter than Vegas in July right now! He is 100% perfect (9-0) across all sports for the last week and owns the following epic streaks:
- 91% MLB Winners L10 days
- 84% MLB Totals since April
- 40-18 (69%) w/ 10* 'Big Tickets'
Don't miss another high scoring MLB Slugfest winner today, Teddy's single 'Best Bet' for Friday!
Jesse Schule has kept the profits rolling throughout the entire month of June. He is 24-11-1 (69%) in the L7 days in addition to these strong runs:
- +$17,754 MLB in June
- 20-11 (65%) L31 Soccer
- +$8,000 All CFL in 2015
Join Jesse as he eyes a 2-0 sweep on the diamond tonight with his 10* Beast of the East and Grim Reaper B-L-O-W-O-U-T!
Well known for his expertise at the ballpark, Larry Ness has quietly gone 8-2 (80%) overall the last 3 days and is trending in the right direction:
- 53-37 (+$9.4K) in June
- +$28,000 MLB Reg. Season Run
- 14-8 (+$4K) Overall L7 Days
Larry has his sights set on a perfect MLB Friday card with his famous Superstar Triple Play (3-pack)!
Premium Product Update:
The Experts Consensus is 5-1 (83%) over the last 3 days and is primed for a big weekend! Long-term runs include:
- 267-177-0 (60%) L453 Picks
- +$42,316 All Sports in 2016
- 60% Win Rate 6+ Months
Jump on board with FOUR huge MLB Friday plays!
PRICE DROP!
We've slashed the price of our all sports packages:
All Sports Monthly - Was $499, Now $399
All Sports Weekly - Was $229, Now $179
As always, take it to the books!
- Covers Team
Are You Following Experts Consensus?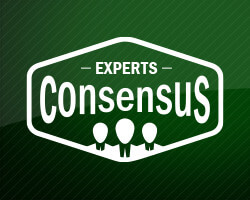 In case you haven't heard, the Experts Consensus has been the closest thing to an ATM machine that you will find in the industry over the last 6+ months.
Experts Consensus is 5-1 over the last three days and 267-177-9 (60%), +$61,846 on its last 453 picks overall. To put that into perspective, the average professional handicapper winning percentage is 54% and Experts Consensus has maintained a +60% win percentage for over six months straight.
If you are not already a subscriber or you're not buying the guaranteed picks, you're simply missing out. For a limited time only, we are discounting the Consensus Monthly to $799 [regularly $999]. Join today and get access to Covers Experts' strongest picks!
Having recently updated our criteria surrounding play releases, the revamped Experts Consensus has since raked in the profits! Haven't heard of the recent changes? Let's do a quick recap:
Criteria
A minimum of three Experts must line up on the play.
There must be at least a 3:1 ratio (75%) of Experts on that side/total.
Odds and pricing restrictions in place (more details below).
Pricing
Consensus plays will be priced according to how many Experts are aligned on the play, as well as special pricing on select high odds plays:
3 & 4 Experts - $60 Guaranteed/$36 Non-Guaranteed
5 Experts - $70 Guaranteed/$42 Non-Guaranteed
6 Experts - $80 Guaranteed/$48 Non-Guaranteed
7 Experts - $90 Guaranteed/ $54 Non-Guaranteed
8+ Experts - $100 Guaranteed/$60 Non-Guaranteed
Ratings
All Consensus picks *released between (+115 & -115) odds will be rated 10* plays.
All Consensus picks *released between (+116 & +135) and (-116 & -135) odds will be rated 9* plays.
All Consensus picks *released between (+136 & +150) and (-136 & -150) odds will be rated 8* plays.
All Consensus picks *released at +151 odds and higher will be rated 7* plays.
All Consensus picks *released between -151 & -175 will be rated 7* plays; nothing to exceed -175.
*Odds/lines are ever changing and this is to indicate our star rating is based off the original line in which the pick is released at; and not the updated line at time of purchase or when placing your bet.

Now for a little history… this product was unveiled in February of 2014 and came in with a bang - earning +$26,890 of profit in its first calendar year!

Here at Covers Experts we are always trying to provide new and exicting ways to help you profit more and build your bankroll sky high! With the Experts Consensus we believe we have done just that. This product analyzes all the available paid Expert Picks and provides you with only those which align based on our strict selection criteria. Bet with confidence knowing the sharpest minds in the industry are backing your pick.

Cash in with the Experts Consensus today!
The Covers-Team

How do you start using Steamwire™?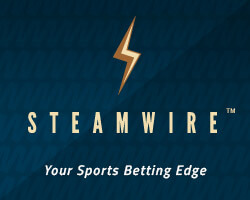 Here at Covers we like to keep things simple. That includes how to sign up for and start using Steamwire™. We also like free stuff because, let's face it, nobody likes risk, especially in sports betting. That's why we offer a FREE Steamwire™ trial period for 30 days with no obligation. Now you can use Steamwire™ for a full month before you buy.

How exactly do you start using Steamwire™? We'll break it down for you:

1. Create your FREE Covers member account
2. Purchase your FREE Steamwire™ 30-day trial
3. Access Steamwire™ on mobile, PC, tablet or Twitter
3. Get the Steamwire™ mobile app from the iOS app store or Google Play
5. After 30 days, your subscription will auto renew for only $19.99/month

Steamwire™ is only $19.99 per month – that's less than $1 a day! That's a pretty amazing deal when you think about it. For the price of a single subscription, get access to picks & analysis from a team of Covers Experts.

Pssst: pass it on! Refer a friend to Steamwire™ and get a Non-Guaranteed FREE Expert Pick of your choice. Sign them up and you'll get a free credit towards any individual Non-Guaranteed Expert Pick. Contact Covers Customer Support today to learn more!

Have more questions about Steamwire™? Make sure to visit Covers.com to check out Steamwire™ FAQs to make sure you get the most out of your FREE 30-day trial. Also feel free to email us or call Covers Customer Support at 1-800-840-9677.

The Covers Team
Summer Savings in the Air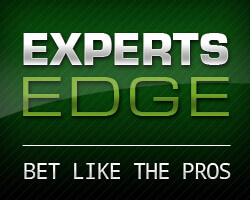 With summer just around the corner, we're celebrating with a great deal: get Covers Experts' All Sports Subscriptions at a BIG discount. Don't wait - these offers are available for a limited time only.
Save $100 on our All Sports Monthly Subscriptions - now only $399.
Save $50 on our All Sports Weekly Subscriptions - now only $179

Here's how it works: pick your favorite Covers Expert and save big time on ALL of his picks and advice for one month or one week. Not sure which Expert to go with? Here are our latest top capper records:

Last 30 Days All Sports

Jesse Schule: 67-36-2 (65%), +$18,826
AAA Sports: 63-43-1 (59%), +$5,332
Ben Burns: 77-53-3 (59%), +$4,376
Last 7 Days
Teddy Covers: 7-2-0 (78%) +3,520

Will Rogers: 21-8-2 (72%), +$7,714

Matt Fargo: 12-5 (71%), +$2,892
Don't forget: All new Covers Experts users receive (2) FREE winning picks - no purchase necessary!
Also, our MLB Summer Special is back! Pick your favorite Covers Expert and get ALL of his MLB picks and advice for two months for only $499.
Stay one step ahead of the books all season long with Power Sports' MLB Betting Cheat Sheets.
Check in on where your favorite teams ranks each week in Steve Merril's MLB Power Rankings.
Enjoy the games and take it to the books!
- Covers Team
Have You Redeemed Your 2 Free Picks?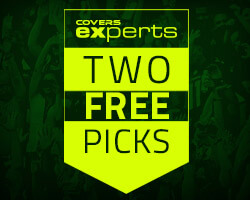 Becoming a Covers Experts member has never been as good as it is today. Not only will you get access to the very best in picks, tips and advice from industry leading handicappers, but we'll even let you try out our product for FREE!

You heard right. Join today and we'll give you two FREE winning picks (no purchase necessary). Here's how it works: add a credit card to your existing Covers account and once your account is verified, contact us to get your picks and cash in! Don't worry, you can redeem your two free winning picks at any time – they'll never expire.

As well, once your account is active you'll be able to purchase freely and access any picks which you have already bought. To view your chosen picks, simply click on the My Experts tab that is located on the top right-hand corner of the Covers Experts page beside the shopping cart.

New to Covers Experts? Well then this offer is for you! Get two FREE winning picks – no purchase necessary.

Click here to get started!

Customer Support: 1-800-840-9677
(10am - 10pm EST Mon to Fri. 9am - 10pm EST Sat - Sun)

Email us at: experts_support@coversmedia.com
Pick:

Baltimore

Capper:
Start:

June 24, 2016 - 7:05 PM

Offered at:

betonline @ -126 Baltimore

Analysis:
Baltimore is 27-13 (averaging 5.08 RPG) at home, while TB's Moore owns a 6.35 ERA in five road starts (Rays are 0-5!)...
My free play is on the Bal Orioles at 7:05 ET.
The Baltimore's Manny Machado returns to the lineup for the beginning of a four-game series with the Tampa Bay Rays on Friday at Camden Yards. The third baseman was suspended the previous four games for charging the mound and punching Kansas City Royals pitcher Yordano Ventura on June 7 (Orioles went 2-2 without Machado). The series includes a doubleheader Saturday and Baltimore manager Buck Showalter is already making plans for a roster move. "We get to add a pitcher for both games of the doubleheader on Saturday, so we got through this four-game stretch without Manny," Showalter said after a 7-3 victory over the San Diego Padres on Wednesday.
Yovani Gallardo (2-1, 6.26 ERA) will make his second start for Baltimore since coming off the DL on June 18 from right shoulder biceps tendinitis. In that outing, Gallardo allowed two runs, five hits and five strikeouts in five innings of a 4-2 win over the Toronto Blue Jays. The Rays will counter with left-hander Matt Moore (3-4, 4.90 ERA), who has given up nine HRs in his past seven starts and that hardly bodes well as the Baltimore lineup has hit 42 HRs in its last 20 games. The Rays are 5-9 (minus-$500) in Moore's 14 starts in 2016 and his lifetime mark against the Orioles is 4-5 with a 3.61 ERA in 10 starts (team is 4-6).
Tampa Bay opens this series having lost SEVEN straight and has matched a season worst by falling eight games below .500 (31-39). Baltimore enjoyed a rare off-day on Thursday after playing 29 games in 30 days but despite that tough stretch, the Orioles remain atop the AL East at 41-30 (1 1/2 games up on the Red Sox). Baltimore is 27-13 (averaging 5.08 RPG) at home, giving them the second-best home moneyline mark in MLB at plus-$1104. Considering Moore's made five road starts in 2016, posting a 6.35 ERA and 1.76 WHIP (Rays are 0-5!), is there ANY reason NOT to back Baltimore?
Good luck...Larry
show analysis
show less