NFL Teams The Sharps Love & Hate
CE Manager 11 hours, 1 minutes ago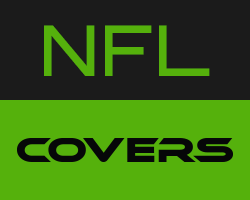 By Teddy Covers:
The markets don't lie when it comes to measuring wiseguy support, because the results are easy to quantify. For the purposes of this article, I'm going to focus on the Season Win Total numbers from the Westgate Superbook, where the Supercontest Weekend just brought together bettors from across the Las Vegas Valley as well as across the country.
Rather than use opening numbers from the Superbook, I think the more accurate way to measure the effect of the preseason is to look at post-draft numbers from early June. When we compare those early June numbers with the bettable numbers that are on display on the last day of August (following the first three weeks of preseason action), we get a fairly accurate picture of market support.
The reasons that I'm starting with early June numbers and not the very first openers are twofold. First, there is a fair bit of variance with the opening numbers from one sportsbook to the next. By June, much that variance has been ironed out. The sharp bettors looking to play Overs will find the lowest number to exploit, while bettors looking to play Unders will find the highest number to play Under. In that way, the differences between one book and the next slowly get minimized as the markets 'mature', and any outlier numbers get bet out of the marketplace.
Secondly, the very first numbers were posted before the draft and before the free agent signing period, without a full accounting of the roster changes between the end of the 2014 campaign and the start of the 2015 season. The early June Win Total numbers, however, are post-draft and post-early free agency (where the vast majority of the impact, 'big name' players get signed). They offer a fairly accurate representation of the 'pre-training camp' betting market opinion for all 32 teams in the league, and that's where I like to start my analysis; comparing those 'pre training camp' numbers with the numbers that are bettable today.
For the purposes of this article, I'm focusing on the line moves that have been 50 cents or greater. For example St Louis was lined at 8 wins with the Under at -130 back in early June. Today at the Superbook, they are lined at 8 wins with the Under at -180, a 50 cent swing. The standard wiseguy formula for measuring NFL juice is that fifty cents of extra juice equates to about half a win. So while the win total of '8' hasn't moved one iota, the -130 to -180 move on the juice for betting the Rams Under 8 is a fairly significant move. The wiseguys are clearly betting against St Louis right now, an unpopular team in the markets.
The single biggest market move has come in support of the Minnesota Vikings; a 'perfect storm'. At many books this summer, the Vikings were lined at 7 wins. The Superbook lined them a bit higher, at 7.5. That 7.5 was at +100 (even money) on June 2nd. By last week, that 7.5 was bet up to -215. Today, you can't find a 7.5 at the Superbook – they've made the move to 8 with the Over 8 sitting at -135.
Why all the love for the Vikings? Let's start with their competition within the NFC North. Green Bay hasn't had a good preseason, with the injury bug biting their wide receiving corps in a major way. The markets aren't particularly bullish on the Lions, expecting a drop-off from last year's 11 win campaign. Even Bears fans aren't excited about Chicago's prospects for 2015, a team that's been sinking in the markets in recent weeks. That leaves Minnesota as the only team in the division that's attracting Over money. When there's only one team in a division that's taking Over money, they tend to take a lot of it!
Minnesota came into the offseason as a fairly hot commodity. They have a second year head coach in Mike Zimmer, a guy the markets like, and a second year quarterback in Teddy Bridgewater who the markets like as well. Zimmer's systems and personnel are now firmly in place and the markets see Bridgewater primed for improvement in his second year as the starter. Throw in the somewhat surprise return of Adrian Peterson at running back and from a personnel and coaching standpoint, the markets have been impressed.
Then there's the Vikings preseason success; winning and covering all four games thusfar. In particular, Minnesota's defense has looked phenomenal ; shutting down opposing offenses in every game that they've played. For a team that hasn't been to the playoffs since 2009, the Vikings are white hot in the markets today, with many bettors expecting that playoff drought to end in 2015.
Three bottom feeders from last year have attracted some betting marketplace love. The Oakland Raiders were 5.5 (Over +120) in June, now they are 5.5 (Over -160). Tennessee is another bottom feeder from last year that is attracting money, from 5.5 (Over +110) to 5.5 (Over -150). And Tampa Bay has taken Over money as well, moving from 6 (Over +120) to 6 (Over -140). That trio is a clear indicator that the markets tend look for teams to revert to the mean following a subpar campaign.
But not all bottom feeders from last year are drawing market support here in the preseason. Look no further than the Cleveland Browns, who have moved from 6.5 (Over +100) to 6.5 (Over +140). The markets sure don't like the way Cleveland's QB competition has played out here in August, and their opposing strength of schedule looks even tougher now than it did during the summer, especially over the back half of the campaign.
A trio of underachievers from last year are being priced as underachievers again this year. The markets have reacted strongly to the endless barrage of injuries that have decimated the Giants defense here in August. New York was 8 (Over -140) in June, now they are 8 (Over +130). The Saints were lined at 9 back in June, but the markets aren't excited about New Orleans, pushing their win total down to 8.5 (Over -140).
And then, of course, there's the San Francisco 49ers; a team lined as high as 8.5 at some books at the opener, and a team that was still lined at 7.5 with the Under at -160 in early June. Today at the Superbook that number is all the way down to 6.5 wins, with the Under priced at -150. Without a doubt, San Francisco has been the #1 wiseguy 'bet-against' team of the summer. San Fran is now a 2.5 point home underdog to Minnesota on Monday Night Football in Week 1; a game that opened with San Fran as 3.5 point favorites last Spring; clear evidence of the markets STRONG opinion about both of those teams.
Last, but not least, two Super Bowl 'sleepers' have been drawing market love of late. The Miami Dolphins have moved from 9 (Over +100) to 9 (Over -150) since June. And the Philadelphia Eagles were 9.5 (Over +120) in June, but you'll have to lay -150 to bet Philly Over 9.5 at the Superbook today. Both the Dolphins and Eagles have seen corresponding moves in their Super Bowl odds as well; two hot teams for wiseguy support here in August.
The NFL Regular Season is almost here! Pick up your Covers Experts NFL Package and get every winner all season long.
- Regular Season Package (all picks from Week 1 through Week 17) - $999
- Full Season Package (all preseason, regular season, and playoff picks) - $1199
Individual picks for Week 1 are now available. Click here to lock in these winners before the lines move!
14-1 MLB Run By Ben Burns!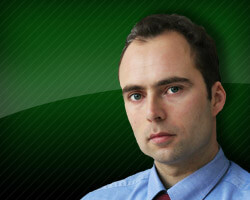 Covers Expert Ben Burns is notorious for going on red hot streaks where he reels off win after win. That is exactly what he is putting together right now, as Ben has cashed 14 of his last 15 plays in the MLB while earning his clients a whopping $10,580.
Burns capped off the weekend with a perfect 4-0 sweep on the diamond, including two huge 10* plays on the Chicago White Sox and San Diego Padres. September is almost here and the playoff push is officially on. Lucky for you, Ben has found his groove at just the right time. A full Monday card is posted, featuring a pair of top rated plays. Make sure you have them locked in!
- Burns' 10* Personal Favorite
- Burns' 10* N.L. Personal Favorite
*Save $50 off the guaranteed price and get all 3 plays in Burns' Monday All Access Pass*
Want to ride this amazing run for some serious long-term profits? Take advantage of Ben's many subscription options:
P.S. Football season is finally here! Pick up your Covers Experts NFL and NCAAF package today and get every winner on the gridiron all year long.
Take it to the books!
- Covers Team
Cash In With The Experts Consensus!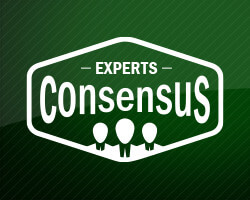 Introducing the new and improved Experts Consensus! We are excited to announce several enhancements to our premium product, so let's get straight to business.

Every day, the Covers Team will review all of our Expert Picks and look for the strongest plays on the board. When multiple handicappers align on a game, the Experts Consensus will be released. Here are the ground rules:

Criteria

A minimum of three Experts must line up on the play.
There must be at least a 3:1 ratio of Experts on that side/total.
Odds must not exceed -150.

Pricing

Consensus plays will be priced according to how many Experts are aligned on the play:

3 & 4 Experts - $60 Guaranteed/$36 Non-Guaranteed
5 Experts - $70 Guaranteed/$42 Non-Guaranteed
6 Experts - $80 Guaranteed/$48 Non-Guaranteed
7 Experts - $90 Guaranteed/ $54 Non-Guaranteed
8+ Experts - $100 Guaranteed/$60 Non-Guaranteed

Rating

All Consensus picks posted will be top rated 10* plays.

Pick Packs

When 3 or 5 Consensus plays are released in a day, picks packs will be available at a 30% discount off the full price of the individual picks.

Subscriptions

Looking for the best possible value? Get all the Consensus plays for a month for only $799 - that's a $600 savings off the original price of $1,399!


Now for a little history…this product was unveiled in February of 2014 and came in with a bang - earning +$26,890 of profit in its first calendar year!

Don't waste your time scouring for the "best looking" option out there; we already have done all the heavy lifting for you. You can now bet with confidence, knowing the sharpest minds in the industry are backing your play. Eliminate the guesswork and watch your bankroll sky rocket with the Experts Consensus.

Cash in with the Experts Consensus today!
Sunday MLB Matinee Action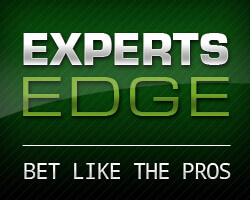 Several series with playoff implications will wrap up today and each game is getting more and more important down the stretch. Predicting the outcome in these hotly contested matchups can be incredibly difficult. That's why the Covers Experts are here, to do the heavy lifting for you so that you can bet with confidence.
Want to jump on board with a hot capper for the playoff push? Check out these sparkling August MLB records:
Larry Ness: 50-29, with +$14,664 earned
Al McMordie: 32-18, with +$7,855 earned
Marc Lawrence: 29-19, with +$6,839 earned
Ben Burns: 52-30, with +$6,389 earned
Stay on top of the most recent MLB releases right here.
It won't be long before football takes center stage on Sunday. To whet your appetite, the NFL has 2 games on the board and we have picks available for each tilt.
4:00 PM ET: Houston vs. New Orleans
- Fargo's 10* NFLX Sunday Star Attraction
- Big Al's 10* NFL Preseason Elite Info Winner
- Schule's NFLX Afternoon Executioner
- Ness' Game of the Month - 10* NFLX
8:00 PM ET: Arizona vs. Oakland
- Schule's Game of the Month (NFLX)
- AAA's 10* NFLX Sunday Night 'Art of War'
- Burns' Total of the Month (NFLX)
- NBC Sunday Night Power-House
- Lawrence's 5* Murder Angle Play
Covers is your one-stop-shop for all of your sports betting needs.
- The Covers Team
NFLX Week 3 - Picks & Advice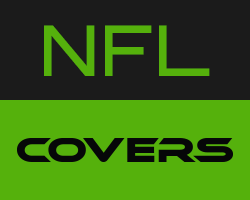 The NFL preseason is in full swing and we want to make you money! Check out three ways you can cash in on NFL preseason with Covers Experts:

1. Expert Picks as low as $15 found here
2. Covers Experts NFL Preseason Package now only $99
3. *Best Value* Covers Experts NFL Full Season Package gets you picks & advice for preseason, regular season and playoffs for only $1,199
4. Covers Experts NFL Monthly gets you picks & advice for 31 days with an Expert of your choice, only $299

Not sure which Expert to go with? Check out our top NFLX cappers so far this year:

Jesse Schule: 10-3, with $4,715 earned
Matt Fargo: 8-3, with $4,650 earned
- 10* NFLX Sunday Star Attraction
Will Rogers: 6-1, with $4,400 earned
- NFLX Saturday Night *Blockbuster*
Ben Burns: 8-5, with +$2,546 earned
- 10* NFLX Week 3 Personal Favorite
Teddy Covers: 6-3, with +$1,685 earned
- NFLX Fade the False Favorite
- NFL-X Saturday Night Absolute Annihilator

Two things we love here at Covers are football and free contests. We've got the King of Covers NFL preseason contest where you can test your football handicapping skills this preseason for a chance to win over $1,000 in cash & prizes. Like all Covers contests, it's easy to sign up for and start playing and it's 100% free so sign up today!

Make covers your home for the best in football betting picks.

The Covers Team
Pick:

Houston

Capper:
Start:

September 1, 2015 - 8:10 PM

Offered at:

betonline @ -153 Houston

Analysis:
Al McMordie's KICKING OFF the Football season with his 1ST PLAY on Thursday. And it's a BIG ONE as it falls into an AWESOME 22-5 angle, as well as 177-109 & 57-28 Systems. Don't miss Big Al's 10* NCAA Elite Info Winner. Pick it up right now and kick-start your season with a winner!
At 8:10 pm, our complimentary selection is on the Houston Astros over the Seattle Mariners. In their season-long search to find some pitching chemistry on this team, the Mariners have added LH Roenis Elias back to the mix, calling him up from the Minors about a week ago. LH Mike Montgomery has been sent down to work on his mechanics, James Paxson is on a rehab assignment but still appears weeks away from rejoining the team, and Taijuan Walker left his start the other day with a hip cramp. So to say that the Seattle rotation is in flux right now would be an understatement. Elias will get his 15th start of the season (2nd since being recalled) and his third of the year against Houston. He certainly hopes this one goes better than his last one vs. the 'Stros, as Elias allowed eight runs (seven earned) on seven hits in just 3 2/3 innings in a 13-0 shellacking back on June 14. RHP Scott Feldman will certainly welcome that type of run support in his 18th start tonight. Feldman has been quietly effective this season for the 'Stros, posting a 3.75 ERA and more recently he's been nearly unhittable, with a 0.86 number in his last three starts. Heading into Tuesday, Seattle is 1-9 in the last nine meetings in Houston. Take the 'Stros. As always, good luck...Al McMordie. Don't miss our huge 10* College Football Elite Info Winner on this Thursday. It's available right now (along with an MLB Winner for Tonight). Or, better yet, join our award-winning service today for a week or month to get all of our selections. We're on an awesome 49-23 run, + $17,865 in MLB and 202-144, + $31,067 across all sports, so join today.
show analysis
show less