NHL Playoff Profits!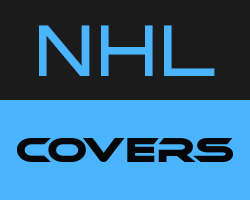 The 2013/2014 NHL season has been extremely profitable for the Covers Experts, and they are ready to keep the wins rolling as the playoffs get underway!
Have a look at the impressive records of this season's top 3 NHL handicappers:
Ben Burns: 149-75 (67%), $37,292
Art Aronson: 156-108-12 (59%), $22,170
Matt Fargo: 90-83 (52%), +$6,236
In addition to individual guaranteed picks, check out our NHL Playoffs Package, available for just $199.00 - ride the wins with your favorite Covers Expert from now until the Stanley Cup final!
TAKE IT TO THE BOOKS!
Ask the Experts: Ben Burns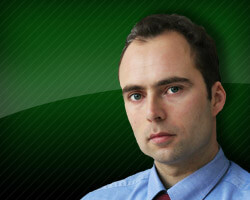 As we enter the 2014 NHL Playoffs, we figured it would be a perfect time to catch up with Ben Burns and shop! There is no one who you should want to hear from more than Ben at the moment if you are looking to cash in on the ice this spring. Ben's regular season numbers can be described as nothing less than outstanding, posting a 148-75 (66%) record and finished up an astonishing +$36,592. Let's see what the Sydney Crosby of hockey betting has to say…
Covers-Team: Your current hot streak is truly awe-inspiring (congrats!). When you're on a huge roll like this, do you do anything differently? Do you have good luck charms or habits/routines, or do you just continue on as usual?
Ben: Thanks. I try not to do anything differently, it's pretty much business as usual. No good luck charms/habits really - although I've been known to go without shaving or getting a haircut for a while when things are really rolling.

Covers-Team: Conversely, when you are in a 'valley', how do you keep yourself motivated and positive that you will come out of the cold?
Ben: Same as when on a winning streak; it's pretty much business as usual when I'm going through a tough stretch. After years of weathering the peaks and valleys, I'm confident that the streaks will even out and that I've got a strong chance of being ahead when they do.

Covers-Team: How do you stay calm and centered in what is arguably a very stressful and fast-paced industry? When I'm feeling pressure, I like to listen to music, cook, do yoga, or run - do you have any hobbies or strategies that keep you grounded?
Ben: Taking my dog for walks is a nice break. Playing speed chess is one way I can block everything out for a few minutes. While I also enjoy "regular" chess, it can be hard to find the time to play. Also, with the larger duration in between moves, my mind tends to wander back to handicapping. With mere seconds in between moves in speed chess, one has no time to think about anything else.

Covers Team: Many Covers.com users have been following your current hot streak, and they want to get on board to make big money fast. What is your advice - based on your personal experience - to bettors who are just getting started?
Ben: Don't bet more than you can afford to lose and don't expect to make "big money fast." Don't get too excited about winning streaks and think that they'll never end. Keep a disciplined long-term approach.

Covers-Team: How has the advent of social media (Twitter, Facebook) influenced or changed the way you approach sports handicapping?
Ben: Actually, social media hasn't changed anything for me. I don't use Facebook and I rarely have time to check out Twitter. I guess I'm a little different than most though, as I've probably only used my cell phone about three times this entire year.
If you are planning to bet on the NHL playoffs, bet with Ben and get his Playoff Subscription. If you do not bet on hockey or were planning on taking a break during the playoffs, please do us a favor and return to the top of this article and see where Ben banked +$36,592 this season alone!!!!
Take it to the books!
Playoff Payoffs!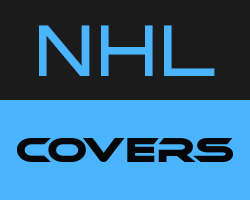 The 2013/2014 NHL season has been extremely profitable for the Covers Experts, and they are ready to keep the wins rolling as the playoffs get underway!
Have a look at the impressive records of this season's top 3 NHL handicappers:
Ben Burns: 148-75 (66%), +$36,592
Art Aronson: 154-108-12 (59%), +$20,870
Matt Fargo: 89-83 (52%), +$5,436
In addition to individual guaranteed picks, check out our NHL Playoffs Package, available for just $199.00 - ride the wins with your favorite Covers Expert from now until the Stanley Cup final!
TAKE IT TO THE BOOKS!
Vegas Wiseguy Report: Curious Case of the Pacers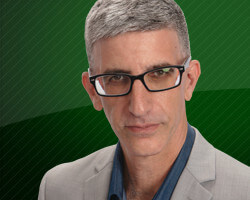 The Indiana Pacers have been a remarkable pointspread story this year, worthy of a 'Wiseguy Report' to examine in detail what has happened and why. To be thorough, this story starts last year when the Pacers flexed their collective muscles, developing into a title contender for the first time in a decade.
Indiana was good, not great, in the 2012-13 regular season. They won 49 games, tied for the third best record in the (much) weaker of the two conferences. Here's an excerpt of what I wrote about the Pacers heading into the playoffs last year:
"A month ago, I would have listed the Pacers as Miami's toughest Eastern Conference potential test. Indiana's defensive numbers rank among the best in the NBA, and low post behemoth Roy Hibbert is a very tough matchup for the Heat in the paint. Indiana beat Miami twice during the regular season, and the Pacers were the last team to give the Heat real trouble in the playoffs last year, taking a 2-1 series lead in the Eastern Conference semi's before the Heat closed out the series with three straight wins.
But the Pacers have not played well down the stretch; struggling to find offensive production during crunch time of close games. Can the George Hill/Lance Stephenson/Paul George trio really hang with LeBron and Dwayne Wade for seven games? And with aging power forward David West wearing down since the All Star break, even Indiana's defensive mindset isn't enough for me to expect them to hang tough with Miami."
The Pacers didn't look like juggernauts when they opened the playoffs last year, tied 2-2 with Atlanta through the first four games of their series, each team winning and covering both games at home. But Indiana solved Atlanta, holding the Hawks to 83 and 73 points as they closed out the series in six games.
Then the Pacers knocked off the Knicks in six. They notched only one win and cover at Madison Square Garden, but controlled all three home games. And then Indiana took the defending champion Heat to the wire in an absolute war for seven games, earning a significant measure of respect from the betting markets in the process.
After that type of a confidence inspiring playoff run, with their entire core back for 2014 and head coach Frank Vogel earning a strong 'bet-on' reputation, the Pacers were expected to be very good this year. They were lined in the range of 55 wins; an elite team. And for the first three months of the season, the Pacers played like it. In fact, they actually played better than expectations – much better.
The Pacers opened this season with a 15-5 ATS mark in their first 20 games. They went 13-7 ATS in their next 20. Everybody knew that the Pacers were going to be very good, yet Indiana still managed to hit 70 percent against the spread over the first half of the season! This isn't a similar case to other ATS juggernauts this year like the Suns, Bobcats or Raptors (the top three ATS teams in the NBA as I write this), all of whom were lottery teams last year whom have 'come out of nowhere' to play playoff caliber basektball. This was the case of an elite team playing even better, 'ultra-elite' if you will.
How did the Pacers put together that remarkable ATS run? Here's what I wrote back in January: "My answer is two-fold: focus and defense. Frank Vogel had the Pacers thinking about home court advantage in the playoffs from Day 1 of training camp, and the Pacers have used all kinds of perceived 'slights' as a smaller market team (like not being scheduled on Christmas Day) as additional motivators. That has led to extraordinary focus, a ballclub that just hasn't had many weak efforts this year.
And the Pacers championship level defensive effort has covered more than a few pointspreads. Indiana has the best defensive efficiency numbers in the NBA; barely allowing 93 points per 100 possessions. Opposing teams have struggled to hit 'spread covering' shots against them again and again in the latter stages of the fourth quarter."
So when Indiana limped into the All Star break with a 4-8 spread mark in their previous 12 games, it certainly didn't raise any red flags. Nor did the fact that the team with the best home record in the NBA suddenly lost a couple of games as home favorites against the Suns and Mavs. This team was a dynamo, bet-on all the way.
Which makes what has happened since the All Star break all the more remarkable. As I write this, the Pacers are seven games under .500 ATS for the year, tied with Milwaukee in the ATS standings. They've gone 13-13 SU, but just 3-22-1 ATS since the break, a 26 game streak of abject pointspread futility. One of those three spread covers was fraudulent, coming as a 5.5 point favorite in overtime. And it's surely worth noting that ten of those 13 SU wins came against the Bucks, Celtics, Jazz, Lakers, Pistons and 76ers – absolute bottom feeders.
This is a classic case of the betting markets finally 'catching up' with an elite team at the exact same time that they are rapidly morphing from 'elite' into 'mediocre'. And 'mediocre' might be giving them too much credit if you've watched them play in recent weeks, just 2-7 SU in their last nine ballgames. Sunday's home loss to the Hawks – a game where the Pacers trailed 55-23 at home at halftime - -was a new low for a team that has suffered through many of them in recent weeks.
So what's wrong with the Pacers? Can they fix it and challenge for the Eastern Conference title again? My answers are short: "Everything" and 'No".
Let's start with their offensive woes, a huge issue for a squad that has produced 91 points or less nine times in their last eleven ballgames. The Pacers 'superstar', Paul George, hasn't been playing like a superstar, hitting less than 40 percent from the floor since the break. Their point guard, Lance Stephenson, is averaging only 3.4 assists per game since the break, nearly two assists per game less than he dished over the first half of the campaign. Their big men in the middle, Roy Hibbert and David West, have struggled mightily on both ends of the floor, disappearing for extended stretches. There's very little offensive 'flow' for Indiana these days, a team struggling to create good shots.
The Pacers defense has also declined by leaps and bounds during this dismal run. When you look at the season long stats, the Pacers have the best defensive efficiency numbers in the league, ahead of Chicago and San Antonio. But two months ago, Indiana had lapped the field in this key statistical category, while now they're barely hanging on to that top spot. They've forced fewer turnovers, given up more points in the paint and in transition, blocked fewer shots – the works. Again, this is no short term hiccup -- it's two months of bad basketball.
Team chemistry issues are surely a piece of the equation as well. GM Larry Bird's decision to trade away locker room leader Danny Granger for Evan Turner at the trading deadline has proven to be a disastrous move. And the more the Pacers struggle, the more they don't seem to like one another, in sharp contrast to what we saw over the first half of the campaign.
Hibbert's quote speaks volumes about the frustrations for a team that has lost their confidence: "We've had plenty of players-only meetings. We've had plenty of sit-downs with the team and coaches, some with upper management listening in. Maybe we should all go to group therapy and have an airing of grievances.'' David West: "We're at the bottom in terms of how far you can fall." I'm not convinced that's the case….
So what does this mean moving forward? It means that the Eastern Conference is suddenly loaded with live longshots. Miami is certainly vulnerable; an aging team filled with expiring contracts that was somewhat lucky to escape with their second straight title last June. Looking for longshot value, the likes of Brooklyn, Chicago and Toronto are suddenly 'live' in the East. Frankly, Indiana's first round opponent (probably Washington, Charlotte or Atlanta) could be a very 'live' underdog as well. The Pacers have fallen and they can't get up!
Written by: Teddy Covers
The Masters Preview and Picks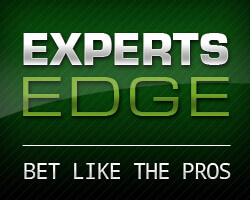 The 2014 golf season kicks in this week for some as the first major of the season is upon us. This is a special week for players, fans and everyone in-between as the anticipation leading up to the Masters is over. This is considered by many as the unofficial start of spring and while avid golf fans live for this weekend, even non-golf enthusiasts know about this epic tournament and what it means. Its beautiful simplicity is what makes it the greatest golf tournament in the world.
Famed Augusta National plays host to its 78th Masters. Back in the day, hitting the ball a mile would be the greatest asset a player could have. And even though the yardage has increased from 6,985 yards in 2001 to 7,435 yards today, bombing it is no longer the edge. Ball striking, hitting greens and putting are the biggest factors in succeeding. Only three times in the last 12 years has the winner finished outside the top 22 in driving accuracy, and only twice have they finished out of the top 10 in greens in regulation.
Unless you have seen Augusta National in person, you cannot appreciate the enormous elevation changes which means getting a flat lie is a rarity. Basically, it is a 'second shot' course which means the approaches are important just to get into position. Hitting an approach shot to the wrong place in some cases means not even being able to go after the pin, whether it be a chip shot or putt. That brings big scores into play so the thought process of shots is just as important as the physical part of the game.
Even though the course is much longer, it does not take the small hitters out of play as we have seen many contend recently. Because the course has been tightened, it actually brings every player to an almost even playing field and that is what the goal has been since redesigns started taking place. The setup has made the goal pretty simple actually - hit fairways and then hit the correct side of the green and there is a good chance of being on the first page of the leaderboard on Sunday.
Past history plays a big part as you will see names near the top that you rarely see in other events as successful players here are usually successful every year. For the second straight year, 44 Americans are in the field this week but only two U.S. players have won in the last six years, Phil Mickelson in 2010 and Bubba Watson in 2012. A European hasn't won since Jose Maria Olazabal in 1999 and we can also rule out first time participants as a Masters rookie has not won here since Fuzzy Zoeller in 1979.
Besides Mickelson, no one else in the top 30 of the world rankings owns more than one major title which certainly opens things up seeing that Phil is batting a nagging oblique injury. As mentioned, rookies have not won here in over three decades and this year, 24 players will be making their Masters debuts but one of those is Jordan Spieth who comes in at a rather short price of +2,500.
As wide open as this field seems to be, we will be looking at a lot of big favorites this week and even though they have longshot odds, these players are far from longshots.
The short favorite we will go with is Jason Day (+1,500). He has made three starts here and besides his WD in 2012, he has a T2 and a solo third. He has been at Augusta since last Wednesday and has taken advantage of the extra practice time. His thumb that was bothering him is now pain free.
Could this finally be the year for Sergio Garcia (+2,500) to win his first Major? His recent form coming into the Masters is his best ever as he has 13 straight top 20 finishes world wide. Early on in his career, he finished solo eighth and T4 before a dry spell but has come back the last two years with a T12 and a T8.
It has been feast or famine for Hunter Mahan (+4,000) at Augusta as he has three missed cuts to go along with a T8, a T10 and a T12. So which one shows up this week? I think we see the good Mahan here. He has been solid this season and is healthy again following a back injury.
Lee Westwood (+4,500) was always a popular pick here and while he never got the job done, the fact that his last four finishes are T8, T3, T11 and solo second shows he can tear up this place. He has not had a good year but his T17 at the Shell Houston Open last week is a very positive sign.
Ian Poulter (+6,000) missed the cut last week in Houston and his 2014 has been average sans a T20 at the Arnold Palmer Invitational. He is streaky enough to make a run here though and after missing the cut at Augusta last year, he will be out for revenge. Prior to that, he posted two top tens the last three years.
The most surprising number of the week is Jim Furyk (+8,000). He has been playing exceptional this year as he has not missed a cut in six starts, four resulting in top 25's. This includes two top tens with a T6 at the Valero Texas Open being the most recent. Six of his last seven Masters finishes have resulted in top 25's.
Nick Watney (+12,500) has fallen way off the radar and probably for good reason. He has just one top 25 this year but he is well rested and his game fits Augusta very well. He has never missed the cut and four of his six finishes are 19th or better including a career best solo seventh in 2010. T13 last year.
Recommended Tournament Win Seven Pack at The Masters - All for 1 Unit
Jason Day (+1,500)
Sergio Garcia (+2,500)
Hunter Mahan (+4,000)
Lee Westwood (+4,500)
Ian Poulter (+6,000)
Jim Furyk (+8,000)
Nick Watney (+12,500)
2014 Record to date after 13 events: -10 Units
Sony Open in Hawaii -5 Units
Humana Challenge -5 Units
Farmers Insurance Open -5 Units
Waste Management Phoenix Open -5 Units
AT&T Pebble Beach National Pro-Am +22 Units
Northern Trust Open -5 Units
WGC - Accenture Match Play +23 Units
Honda Classic -5 Units
WGC-Cadillac Championship -5 Units
Valspar Championship -5 Units
Arnold Palmer Invitational -5 Units
Valero Texas Open -5 Units
Shell Houston Open -5 Units
Written by: Matt Fargo
Pick:

U (BK at TOR)

Start:

April 19, 2014 - 12:30 PM

Capper:

Offered at:

5dimes @ Under 194 -103

Analysis:
Doc's Sports 1* Free NBA Pick... Doc's is on an amazing 9-2 run for 10* NBA picks and we have a 10* NBA Game of the Week for Saturday in the Golden State/LA Clippers Game 1. Don't miss this!
Three of the four meetings this season have gone over the posted number, but we think that there is a very good chance that this one goes the other way, and we certainly think that the bookies gave us a very beatable number here for Game 1 in Toronto. Toronto has been one of the best defensive teams in the league all season, and we think they will be primed for a strong performance in that department here on Saturday afternoon. And considering that this is their first playoff game with this group of players, we think that they might be a bit shaky on offense, at least until they get a game or two of playoff basketball under their belt. Brooklyn has been inconsistent on the defensive end, but this team definitely has the capability of playing strong D. With a couple nights off to rest and prepare for this matchup we think that they will really lock down on D here. The under is 5-0-1 with this group when they have had two days of rest, so the time off obviously suits this team when it comes to defending. Because of the regular season results we are getting a real good number here, and we expect this one to be a low-scoring close game. As long as this one does not go into overtime, we should cash this ticket pretty easily.
show more
show less