Canada Day - MLB Dominance
CE Manager 16 hours, 3 minutes ago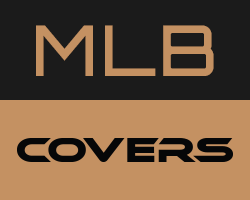 So, Canada is turning 148 years old this week eh? Who cares, let's talk some baseball. With a full slate of afternoon games, what better way to celebrate than with some marquee baseball matchups.
To start we will look at the headliner, the always sold out Canada Day game at Rogers Center in Toronto, where the Blue Jays ltake on division rival Red Sox. The hometown Jays look to possibly turn the season around, currently only one game out of 1st place in the A.L. East. Boston sits alone at the bottom of the division, seven games back in both the division and wild card race. Game time is 1:08 PM ET.
Speaking of early games, at 12:35 PM ET the Twins and Reds bump heads in Cinci. There will be a lot of eyes on this game as Reds ace Johnny Cueto toes the rubber. Cueto being the headline of most trade talks going into this week, we can expect a lot of fans tuning in with the hopes of him joining their squad.
Rounding out the afternoon games we have the Colorado vs the Oakland and Seattle vs San Diego, starting at 3:35 PM ET and 3:40 PM ET respectively.
Missed out on some of the early games? No need to worry, Covers has you up to speed on the late games as well; you can find all picks, tips, and advice for the late games here. With a few key matchups late, as teams make a big push before the all-star break, the timing has never been better to take advantage of MLB betting in the heat of summer.
PS. Did you know we offer MLB subscriptions? We have a 60 day Summer Special found here for only $499, or if you prefer you can do one month of MLB picks for only $299!
Let's check in on some MLB hot streaks (June 15th – June 30th):
Steve Merril: 20-11 (65%)
Matt Fargo: (all underdogs) 28-36 (+$3.1k)
Ben Burns: 25-19 (57%)
As always, Good luck, and take it to the books!
P.S. Happy Birthday Canada!
Covers-Team
This Week's Best Spot Bets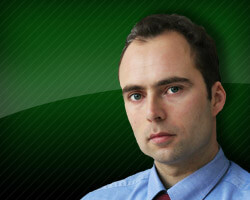 Spot bets are classic handicapping practices that have proven profitable no matter what sport you're betting. Whether it's a team looking past this week's opponent, one coming off a hard-fought victory, or a rough patch of schedule, bettors can find value picking their spots. Covers Expert Ben Burns points out his favorites:

Letdown spot

Before you set off the Fourth of July fireworks this weekend, America's neighbors to the north celebrate their country on Wednesday, July 1, better known as "Canada Day". And few things are more Canadian than enjoying the holiday with a cold 5 percent beer and flicking on the Blue Jays game – or catching Canada's team live in action at the Rogers Centre. The Canada Day game is always a big deal for the club, with a packed house and tons of festivities at the ballpark (when playing at home) as well as knowing a good chunk of the country is tuning in.

So that leaves Toronto open for a big letdown the following day – July 2. The Blue Jays have struggled with the letdown spot following the holiday for the past 15 years. Going back to 2000, Toronto is just 4-10 on July 2 (didn't play on that date in 2009) and has allowed an average of almost 5.8 runs in those contests, leading to an 8-5-1 Over/Under mark in those games. The Jays host the rival Red Sox, who always draw a big crowd in T.O., for four games starting Monday, including the July 1 and July 2 contests.

Schedule spot

The Atlanta Falcons have high hopes for new head coach Dan Quinn, the architect of the Seattle Seahawks' dominating defense the last two seasons. Quinn, who signed a five-year deal with Atlanta this February, has inside info on the Falcons' Week 9 opponents: the San Francisco 49ers. During his tenure in the NFC West, Quinn would have missed plenty of sleep game planning for San Francisco and won't have any trouble kicking this old foe while their suffering through what is expected to be a down year in the Bay Area.

That Week 9 matchup at Levi's Stadium is especially tough for the Niners, playing at St. Louis in Week 8 and looking ahead to a bye in Week 10 and road matchup with Quinn's old club, Seattle, in Week 11. Oddsmakers opened with San Francisco as a 6-point home favorite in this matchup but there's solid value with a well-informed road side – even more so if this game is hovering around a touchdown.

Lookahead spot

The New York Mets are currently enjoying the tail end of a six-game home stand, hosting the Chicago Cubs at Citi Field for three games. New York has been night-and-day when it comes to venue, boasting a 29-11 home record and an 11-26 road mark. The Mets are up just 0.67 units on the season, thanks in large part to their -15.14-unit deficit away from Flushing.

New York faces a big road trip Thursday, crossing the country to play the Los Angeles Dodgers for three games before making their way to face the defending World Series winners, the San Francisco Giants, for three contests. The Mets could get caught looking ahead to the long haul to the left side of the country in Thursday's finale with the Cubs. Last season, New York made a similar Western run – taking on Oakland and L.A. – and dropped the finale of a four-game home set against Chicago on 4-1 on August 8 before leaving town.
***Ben Burns is heating up on the diamond. Take advantage of the MLB Summer Special and get all his baseball picks and advice for 60 days for only $499***
Wimbledon 2015: Cash in Big!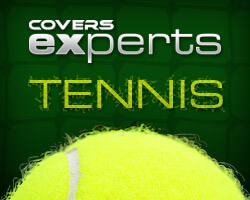 Wimbledon. The oldest tennis tournament in the world and the most prestigious. The excitement is officially underway, so get ready with the Winafy Wimbledon Subscription. You get expert picks, tips and advice all tournament long for only $199.

Just looking for single picks? We've got you covered with Wimbledon Expert Picks as low as $25.
Check out Winafy's Wimbledon Betting Previews to find out which Men to Watch and Women to Watch in this event.

Summer is here. That means some great specially sports betting opportunities like golf, tennis and soccer, along with full season sports like MLB, WNBA and CFL.

We know the value of having a hot handicapper working for you so check out the top three Covers Experts records over the past week:
Matt Fargo: 13-14 with $5,110 earned (all dogs)

Steve Merril: 9-4 with $4,324 earned
Larry Ness: 12-7 with +$3,241 earned

Covers is your home for the hottest sports handicappers.

The Covers Team
Fargo Cashes 10th PGA Winner!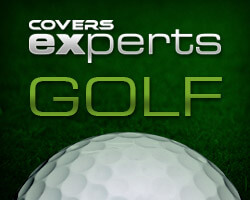 It was just another day at the office for Covers Expert Matt Fargo, as he cashed his 10th golf winner of the season with Bubba Watson (+1,200) claiming the Travelers Championship. This is back-to-back winners for Fargo, who had Jordan Spieth (+855) to win the U.S. Open. Over the course of this run, he has netted his clients a whopping 88.5 units in 24 events.
Here is what he had to say about Bubba Watson going into the week:

"Bubba Watson (+1,200) is the favorite and a chalky one at that but he looks to be the best bet from the top group based on history here. He won here in 2010 which was his first PGA Tour win as well as a solo fourth in 2013 and a T2 in 2012. He has made the cut in all five starts at TPC Highlands. This is his first second tiered tournament since February so he has a big advantage on the field."

Picking winners in a 156-man field is incredibly difficult. Fargo has made it look easy with 10 trips to the winner's circle:

Humana Challenge: Bill Haas (+2,800)

Farmers Insurance Open: Jason Day (+1,150)

AT&T Pebble Beach National Pro-Am: Brandt Snedeker (+2,100)

WGC-Cadillac Championship: Dustin Johnson (+2,000)

Valero Texas Open: Jimmy Walker (+2,300)

Shell Houston Open: J.B. Holmes (+2,600)

Zurich Classic of New Orleans: Justin Rose (+945)

Crowne Plaza Invitational: Chris Kirk (+3,500)

U.S. Open: Jordan Spieth (+850)

Travelers Championship: Bubba Watson (+1,200)


The tour now heads to West Virginia for The Greenbrier Classic. Stay tuned for the next 5-pack of tournament winners!

With the Open Championship right around the corner, there is no better time to jump on board with Fargo than now. Pick up his PGA Full Season Subscription for only $299, and get every winner right through the Tour Championship!


Make Covers your home for the best in golf betting advice.


Covers-Team


MLB Sunday: Batter Up!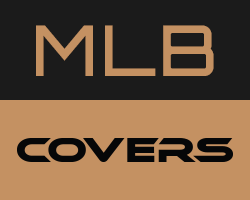 A full slate of MLB action is on tap today with several intriguing matchups. Whether you are looking to wager on a particular game or just want the strongest play available, look no further than Covers Experts for winning baseball advice!
Unsure of who to follow today? Check out these red-hot MLB runs:
Matt Fargo: 82-102 on the season, with +$9,967 earned

Steve Merril: 30-16 last 46 plays, with +$9,282 earned

Power Sports: 74-48 last 122 plays, with +$8,043 earned

Doc's Sports: 46-37 last 83 plays, with +$4,805 earned

Al McMordie: 16-10 last 26 plays, with +$4,208 earned

For the best value available, take advantage of our MLB Summer Special. Get all baseball picks and advice for 60 days from your favorite Expert for only $499.
P.S. Don't forget to check out the Experts Consensus to find out which games our cappers have aligned on today.
Take it to the books on the diamond!
- Covers Team
Pick:

Kansas City

Capper:
Start:

July 1, 2015 - 8:10 PM

Offered at:

top bet @ 104 Kansas City

Analysis:
Play - Kansas City w/Volquez.
Edges - Royals: Edinson Volquez 7-1 with 2.09 ERA career teams starts versus Houston; and 9-3 away career team starts during the month of July, including 4-0 the last four; and 12-4 last sixteen overall away team starts. Astros: 5-9 last fourteen overall games in this series.
With Volquez 11-4 with a 3.18 ERA and a 1.17 WHIP in his overall team starts with the Royals, we recommend a 1* play on Kansas City. Thank you and good luck as always.
• Check this out: Marc's amazing database shares a 5* Top Play on Wednesday night's MLB card backed with THREE NEVER LOST perfect angles inside the game. Put this beauty right at the top of your ticket now - don't miss out!
show analysis
show less