Thursday Outlook - Picks & Advice
CE Manager 3 hours, 59 minutes ago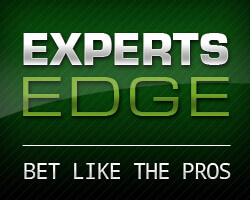 Before we get down to action lets have a look to see how the Experts have faired so far in NBA and NHL playoffs, as well as MLB.
NBA Playoffs: Ben Burns: 16-8 +$7,320 | Steve Merril: 10-3 +$6,730 | Zack Cimini: 10-5 +$4,415
NHL Playoffs: Al McMordie: 9-3 +$3,816 | Brandon Shively: 1-0 +$1,000
MLB Season to date: AAA: 29-18 +$12,453 | Steve Merril: 23-11 +$9,072 | Ben Burns: 38-14 +$6,364
Experts Consensus is now 16-7 (70%), +7,296 over the last six days and 182-121-8 (61%), +$49,715 in its last 311 plays overall.
If you are not already a subscriber or you're not buying the guaranteed picks, you're simply missing out. For a limited time only, we are discounting the Consensus Monthly to $799 [regularly $999]. Join today and get access to Covers Experts' strongest picks!
NBA Playoffs Game 6
8:00 PM ET Atlanta Hawks vs. Boston Celtics | BOS +2 O/U: 198
The Atlanta Hawks found a formula to stop Isaiah Thomas in Game 5, and it brought them to the brink of a series win. The Hawks will try to stop a hobbled Thomas again and close out the series when they visit the Boston Celtics for Game 6 on Thursday.
The Celtics were already down 31 points in the fourth quarter of Game 5 in Atlanta when Thomas went up for a layup and rolled his ankle on the way down, effectively ending his night at seven points on 3-of-12 shooting in the 110-83 setback. Thomas, who vows to play in Game 6, averaged 35 points in home wins in Games 3 and 4 and was the clear focus of the Hawks defense in Game 5, with two players trapping every time he had the ball. "If we're able to contain him, it gives us a better chance," Atlanta center Al Horford told reporters. "We just wanted to be aggressive. (Thomas') a guy that's very capable." The Hawks trailed by 10 points midway through the second quarter before exploding for 70 points over the next 18 minutes of the game and coasting through the fourth quarter.
Side bets: Ness' 10* Perfect Storm | Teddy's 10* Game of the Week | Shively's 10* ATS Dominator
Total Bets: Merril's 10*Playoffs TV Cash | AAA's 10* Red Dragon | Big Al's O/U Winner
NHL Playoffs Game 1
8:00 PM ET Pittsburgh Penguins vs. Washington Capitals | WAS - 125 O/U: 5
Alex Ovechkin doesn't look back fondly on the last time his Washington Capitals met fellow captain Sidney Crosby and the Pittsburgh Penguins in the postseason, although the encounter proved to be an epic Eastern Conference semifinal series showdown. The talented twosome put on a show in 2009 before Crosby's Penguins won the series in seven games - and later the Stanley Cup - a result Ovechkin would like to remedy when the Metropolitan Division rivals meet in Washington for Game 1 on Thursday.
"It's history," the three-time Hart Trophy-winning Ovechkin told reporters. "I don't like to look back. I'm looking forward. What was the past, it's over. Right now, it's a new challenge and a new moment in our life." Ovechkin, who collected eight goals and six assists in the 2009 series, got the Presidents Trophy-winning Capitals off on the right foot by scoring a team high-tying three goals and setting up two others in their six-game series victory over Philadelphia. Crosby, who had eight goals and five assists versus the Capitals seven years ago, recorded a team-high eight points (three goals, five assists) as the Penguins dusted off the rival New York Rangers in five contests of their opening-round series. Special teams were the name of the game for both teams as Pittsburgh's 8-for-21 38.1 percent) power-play performance led the NHL clubs in the first round, while Washington scored on eight of its 27 opportunities (29.6 percent) with the man advantage.
Moneyline: Ness' 10* Perfect Storm | Burns' 10* Game of the Week
Total: AAA's NHL Total Blockbuster
MLB
10:10 PM ET Miami Marlins vs. L.A. Dodgers | LAD -125 O/U: 6.5
The Miami Marlins look to extend their season-high winning streak to five games and give manager Don Mattingly a sweep to remember when they visit the Los Angeles Dodgers on Thursday for the finale of their four-game series. Miami improved to 4-2 on its 10-game road trip with Wednesday's 2-0 triumph over the Dodgers, whom Mattingly managed from 2011-15.
Giancarlo Stanton's home run streak ended at three games, but the slugger is 21-for-66 (.318) with 21 RBIs in 18 career contests at Dodger Stadium after delivering an RBI single in the first inning Wednesday. Los Angeles managed only a pair of singles against Justin Nicolino and four relievers and dropped to 4-5 at home this season. Adrian Gonzalez did not record one of those hits, falling to 0-for-14 over his last four games at home. The Dodgers will turn to Japanese phenom Kenta Maeda to try and avoid the sweep while the Marlins counter with young ace Jose Fernandez.
Total: MLB $$$ Maker
Side: Shively's 9* Destroyer | PSP 10* MLB Game of the Week
***************************************************************************************************************************

AVAILABLE PACKAGES:
As always, take it to the books!
The Covers-Team
The Secret Truth About NFL QB's
CE Manager 19 hours, 20 minutes ago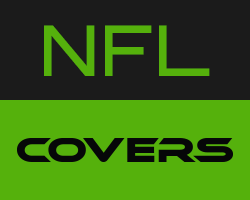 Wiseguy Report: The Secret Truth about the NFL
Everybody is talking about quarterbacks, with the NFL draft upcoming, starting on Thursday. In recent weeks, both the St Louis Rams and the Philadelphia Eagles paid a steep price to move up to #1 and #2. The expectations are that Cal QB Jared Goff and North Dakota State QB Carson Wentz will go with the top two picks, although their draft order is still up in the air.
If things go well with those two picks, the Rams and Eagles will be set up for the long term with above average quarterbacks. If things go poorly with those two picks, the Rams and Eagles will be steady, consistent losers until the next time they draft a QB in the first round. In fact, that's exactly where the Rams have just been since they picked Sam Bradford #1 overall back in 2010.
The advanced metric pundits are all screaming 'bad deal' for the two teams that traded up, and 'great deal' for the two teams that traded down (Tennessee and Cleveland). And the history of QB's going #1 and #2 in the draft hasn't seen two above average QB's in those spots since 1971. Here's the list:
2015- Jameis Winston, Marcus Mariota (jury's still out on these two)
2012- Andrew Luck, Robert Griffin
1999- Tim Couch, Donovan McNabb
1998- Peyton Manning, Ryan Leaf
1993- Drew Bledsoe, Rick Mirer
1971- Jim Plunkett, Archie Manning
Tim Couch was taken ahead of Donovan McNabb in 1999, but that's about the only instance of a #2 drafted QB outshining the guy at #1. That list does not make the Eagles trade look particularly prescient.
Eagles GM Howie Roseman had this to say after already locking up Sam Braford and Chase Daniel in free agency before making the move up to #2: "You look at teams and it's clear — you have quarterbacks or you don't, and teams that don't have quarterbacks are looking for them, and we don't want to be in that position going forward.……..So even though we understand that we made a commitment to Sam and Chase, we went into this offseason saying we wanted to improve the quarterback situation. We don't want to be in a situation where we're desperate."
The reality is that half the league – at least -- would upgrade their QB if they could. Brock Osweiler just got $72 million from the Texans. RG3 got $15 million from the Browns. Remember when the sports universe went abuzz because Andy Dalton signed a $96 million dollar deal to stay in Cincinnati? Any warm body that can throw the football even a little bit is a valued commodity. Becausethe secret truth about the NFL in 2016 is that there are no quarterbacks.
Look at the serviceable QB's drafted over the last ten years. These are not the top draftees (that list looks much worse), just the ones who have gotten some playing time. The five QB's on the list from the last two seasons all get 'incomplete' grades – too soon to tell. But the aggregate result of the rest of this list isn't very pretty!
2015: Marcus Mariota, Jameis Winston.
2014: Blake Bortles, Derek Carr, Teddy Bridgewater.
2013: EJ Manuel, Geno Smith.
2012: Andrew Luck, Ryan Tannehill, Russell Wilson, Brock Osweiler, Nick Foles, Kirk Cousins.
2011: Cam Newton, Blaine Gabbert, Andy Dalton, Colin Kaepernick.
2010: Sam Bradford.
2009: Matthew Stafford, Marc Sanchez.
2008: Matt Ryan, Joe Flacco, Chad Henne.
2007: JaMarcus Russell, Brady Quinn, Kevin Kolb
2006: Vince Young, Matt Leinart, Jay Cutler, Charlie Whitehurst.
Look at that list closely. Over the last ten years, there have been a grand total of three legit superstar quarterbacks to come out of college: Andrew Luck (a #1 overall pick), Cam Newton (a #1 overall pick) and Russell Wilson (the only QB under the age of 30 with a Super Bowl ring). So basically, if you didn't draft #1, you've had one chance in ten years to get an elite QB. Hard to find that kind of needle in a haystack, isn't it!
But it gets worse than that. Over the last ten years, other than the three superstar QB's, there have only been three other 'Well Above Average' QB's drafted: Andy Dalton, Matt Ryan and Joe Flacco. The scary thing is that the next tier guys on the list – the Jay Cutler's, Matthew Stafford's and Ryan Tannehill's of the world – look good by comparison, even though none of those three appear primed to ever lead their team to a Super Bowl.
So, we've got three elites, three well above average QB's, and a handful of serviceable guys coming out of the NFL draft over the last ten years. But when it comes to first round QB's drafted, there's been more busts than anything: JaMarcus Russell, Brady Quinn, Vince Young, Matt Leinart, Jake Locker, Christian Ponder, Blaine Gabbert, EJ Manuel, Marc Sanchize, Josh Freeman, Tim Tebow, Brandon Weeden and Johnny Manziel . Each and every one of those guys were a 'set your franchise back at least two or three years' type of bust, and there were more of those guys than anybody else.
That being said, the first rounders sure were better than the second rounders, unless you think Jimmy Clausen, Pat White, Brian Brohm, John Beck or Tavaris Jackson enjoyed productive careers.
I know, I'm exaggerating, with the whole 'There are no QB's thing. That being said most of the top remaining QB's have played at least a dozen previous seasons in the NFL. We just lost Peyton Manning. The likes of Tom Brady, Drew Brees, Philip Rivers, Eli Manning, Ben Roethlisberger, Aaron Rodgers and Carson Palmer are all in or fast approaching 'past their prime' territory. And there just aren't a new crop of QB's ready to replace them.
Say you're an NFL GM. The history of recent quarterbacks drafted is nothing short of hideous. The top free agent this offseason was Brock bleeping Osweiler, and he got a $72 million deal. Chase Daniel got $21 million. Who knows how much Ryan Fitzpatrick is going to command on the open market, or Brian Hoyer, the 'Top 2' remaining free agent QB's? Neither guy has much 'Super Bowl' upside. And don't expect next year's free agent class to look much better.
If you can't get a QB in free agency, it means that you've got to find a QB somewhere else. An elite QB turns a mediocre team good (Andrew Luck in Indy) or a good team great (Russell Wilson in Seattle). I don't blame Roseman for paying a king's ransom in draft picks to give the Eagles that shot, even though it's more likely to fail than to succeed. Quite simply, there are no other options in a league with a real dearth of talent moving forward at the quarterback position.
***************************************************************************************************************************

AVAILABLE PACKAGES:
As always, take it to the books!
The Covers-Team
Consensus Is On Fire... 16-2 Run!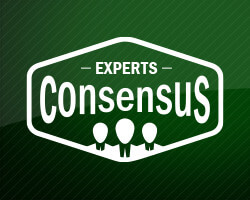 Experts Consensus is now 16-2 (89%), +9,830 over the last five days and 182-116-8 (61%), +$55,149 in its last 306 plays overall. To put that into perspective, the average professional handicapping winning percentage is 54% and Experts Consensus has maintained a +60% win percentage for over four months straight.
If you are not already a subscriber or you're not buying the guaranteed picks, you're simply missing out. For a limited time only, we are discounting the Consensus Monthly to $799 [regularly $999]. Join today and get access to Covers Experts' strongest picks!

Streak Recap
Friday: 2-1 (+$530)

Saturday: 5-0 (+$4,700)
Sunday: 1-0 (+$800)
Monday: 5-1 (+$3,800)
Tuesday: 3-0 (+$2,900)


That's right folks, our subscribers have earned a whopping $12,730 over the last five days! Having recently updated our criteria surrounding play releases, the revamped Experts Consensus has since raked in the profits!
Haven't heard of the recent changes? Let's do a quick recap:
Criteria
A minimum of three Experts must line up on the play.
There must be at least a 3:1 ratio (75%) of Experts on that side/total.
Odds and pricing restrictions in place (more details below).
Pricing
Consensus plays will be priced according to how many Experts are aligned on the play, as well as special pricing on select high odds plays:
3 & 4 Experts - $60 Guaranteed/$36 Non-Guaranteed
5 Experts - $70 Guaranteed/$42 Non-Guaranteed
6 Experts - $80 Guaranteed/$48 Non-Guaranteed
7 Experts - $90 Guaranteed/ $54 Non-Guaranteed
8+ Experts - $100 Guaranteed/$60 Non-Guaranteed
Ratings
All Consensus picks *released between (+115 & -115) odds will be rated 10* plays.
All Consensus picks *released between (+116 & +135) and (-116 & -135) odds will be rated 9* plays.
All Consensus picks *released between (+136 & +150) and (-136 & -150) odds will be rated 8* plays.
All Consensus picks *released at +151 odds and higher will be rated 7* plays.
All Consensus picks *released between -151 & -175 will be rated 7* plays; nothing to exceed -175.
*Odds/lines are ever changing and this is to indicate our star rating is based off the original line in which the pick is released at; and not the updated line at time of purchase or when placing your bet.


***********************************************************************


Let's get down to business and have a look to see what is going on tonight. We've got another busy day ahead of us with NBA and NHL playoffs in full swing, and dont forget the first month of MLB is coming to a close and things are starting to shape up!


2016 NBA Playoff Records

Merril: 9-2 | Cimini: 8-3 | Burns: 12-7

10:00 PM ET - Portland vs. L.A. Clippers
LAC +2 O/U: 197.5
The Los Angeles Clippers looked like things were finally breaking their way on the injury front, and then Chris Paul reached in for a steal. The fourth-seeded Clippers will be without their All-Star point guard and All-Star forward Blake Griffin when they host the fifth-seeded Portland Trail Blazers on Wednesday.
The MCL sprain suffered by Golden State Warriors point guard Stephen Curry on Sunday seemed to make the path to the Western Conference finals much easier for Los Angeles, but the path out of the first round got much tougher the next night. Paul reached in for a steal in the lane in the third quarter on Monday and suffered a broken third metacarpal on his right hand which required surgery on Tuesday that will keep him out for the rest of the playoff. Griffin, who missed over three months in the regular season with his own broken hand and a quad injury, re-aggravated the quad in Monday's Game 4 loss and will also sit out the rest of the way. The Trail Blazers took advantage of Paul's absence in Game 4 and outscored the Clippers 32-20 in the fourth quarter, marking the second straight game they pulled away late.
Side picks: Brandon Shively's 10* NBA Moneyline DOMINATOR | BIG AL's 100% (7-0 ATS) NBA ELITE INFO WINNER!
Total picks: Updated throughout day...

11:30 PM ET - Houston vs. Golden State
GS -9.5 O/U: 211.5
The news wasn't as bad as it could have been, but the Golden State Warriors will still be without MVP Stephen Curry when they attempt to close out the Houston Rockets at home in Game 5 on Wednesday. Curry left Sunday's Game 4 after slipping on the floor at the end of the half and was diagnosed with a sprained MCL in his right knee.

Curry will sit for two weeks before being reevaluated, putting his availability for the next round in jeopardy should the Warriors, as expected, close out the eighth-seeded Rockets. The star guard was defending on the final play of the first half on Sunday when he slipped on a wet spot and had his right knee bend awkwardly on his way to the ground. "We said two weeks, but that's no guarantee that it will be in two weeks, might be after two weeks, might be before," Golden State general manager Bob Myers told reporters after an MRI exam on Monday. "But I think it will be somewhere in that range, hopefully." Houston had a chance to even the series with Curry limping around the locker room on Sunday at home and instead were outscored 65-38 in the second half of a 121-94 loss.
Side picks: ON FIRE: BIG AL's SCORCHING HOT NBA HIGH ROLLER WINNER!
Total picks: AAA's 10* "BIG TIGER!" (+$36,000 RUN w/ 10* NBA PICKS!) | *10* TOTAL POWER ~ *RED HOT* 16-8 Overall L4 Days!

2016 NHL Playoff Records

McMordie: 8-2 | Ness': 21-11 NHL Run
We've recently slashed our prices for the NHL playoffs! Get all picks and Expert advice from your favorite Handicapper for only $199 - Now only $149

7:00 PM ET - NY Islanders vs. Tampa Bay

TB -155 O/U: 5
Side picks: Rogers' NHL SURE SHOT SPECIAL (Just $25!)
Puck line: AAA's PUCK-LINE DESTRUCTION (31-20 +$4K PUCK-LINE STREAK!)
Total picks: *10* NHL TOTAL POWER ~ 33 Games OVER .500 This Season! | BIG AL's 10* NHL TOTAL OF THE WEEK (35-15 RUN)!


10:00 PM ET - Nashville vs. Anaheim

ANA -165 O/U: 5

Side picks: BURNS' WED. MAIN EVENT! (30-13 L9 DAYS, $49,262 IN HOCKEY PROFITS!) | Larry Ness' NHL PERFECT STORM (21-11 +$5.7K NHL RUN!)
Total picks: Updated throughout the day...
***************************************************************************************************************************

AVAILABLE PACKAGES:
As always, take it to the books!
The Covers-Team

MLB Cheat Sheet: April 25-29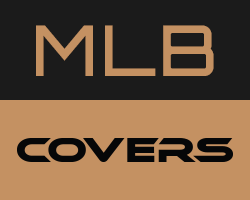 Here's a comprehensive look at betting notes for the mid week major-league schedule:


Heating up in the desert...
The Arizona Diamondbacks came into 2016 with high expectations, but things didn't look great after losing seven of their first 10 games.
They've since turned things around, and they come into Game 1 of a home series versus St. Louis as winners of six of their last eight.
Slugger Paul Goldschmidt is swinging a hot bat, hitting .360 with a pair of home runs and six RBIs the last seven days.
The Cardinals have won five straight at Arizona, but they will be an underdog in Game 1 with Arizona sending ace Zack Greinke to the mound.
Shooting Blanks...


Jordan Zimmerman is enjoying a fresh start in Detroit, and in his first three starts for the Tigers he's blanked the opposition, tossing 19 1/3 scoreless innings. His most recent start was him most impressive, striking out eight batters through 6 1/3 scoreless innings in a win over the Royals in Kansas City. He has a much easier matchup on Monday, facing the light-hitting A's at home.

Houston... We have a problem...

The Astros were the favorite to win the AL West this year, but so far it the other Texas team doing all the damage. The Rangers are in first, while Houston sits in the division cellar.
The bullpen was a strength for Houston last year, but the Astros relievers rank 21st in the majors with a 4.13 ERA so far in 2016.
They relied heavily on the long-ball last year, ranking second in the majors in homes runs with 230, just two fewer than the Blue Jays.
It's going to be difficult for them to keep that kind of pace again this year.
They come into Game 1 of a new series in Seattle as losers of five of their last six.
Hitting Notes


*Robinson Cano
is among the major league leaders with six home runs and 14 RBIs this season, but Seattle's slugger is really struggling versus southpaws, batting .118 versus left-handed pitching. He's crushing right-handers though, batting .318. He should be in for a big series against Houston, as he's batting .346 lifetimes versus the Astros staff. Doug Fister will start Game 1, and Cano is batting .333 lifetime versus the righty.


*Nolan Arenado led the major leagues in RBIs in 2015, and tied for the most home runs with 42. So far this season it's much of the same, as his seven home runs and 17 RBIs are among the major league leaders. He'll play Game 1 of a home series versus Pittsburgh on Monday, and he'll face left-hander Jeff Locke. He's crushed the southpaw in previous meetings, batting .545 with a home run and four RBIs lifetime.



Pitching Notes
*Zack Greinke's career in Arizona got off to a rough start, as he was torched for seven runs on nine hits in a home loss to Colorado in his Diamondbacks debut. He followed that up with another home loss to the Cubs, but has since delivered consecutive dominant performances in a pair of road wins. He will get a chance to pick up his first home win of the season against the Cardinals, and he's 2-1 with a 2.49 ERA in four starts versus St. Louis since 2013.


*Jake Arrieta tossed his second career no-hitter in Cincinnati last week, and he's been pretty close to untouchable so far. Arrieta (4-0, 0.87 ERA) has blanked the opposition in three of four starts. His next start comes on the road in Milwaukee, and he's 2-0 with a 1.42 ERA in his last three starts at Miller Park.



Totals Streak
Coors Field is renowned to be the most hitter friendly park in the majors, so it's no surprise when the over is trending in Colorado. The Rockies are coming off a home series versus LA, and the series finale saw both teams combine to score 22 runs. The Pittsburgh Pirates are in town this week, and we should see plenty of offense in this series. The Pirates have gone over in seven of their last eight road games, while the Rockies have gone over in six of their last seven at home.



Injury Notes
*Rockies ace Jorge De La Rosa was scheduled to start Game 1 versus Pittsburgh, but he's battling a flu bug. Chad Bettis will get the call, starting opposite Jeff Locke.


*The Cleveland Indians will be without right-hander Carlos Carrasco for a while after he suffered a hamstring injury on Sunday. He had to be helped off the field in the third inning versus Detroit, and he will have an MRI on Monday.
***************************************************************************************************************************
AVAILABLE PACKAGES:
As Always, take it to the books.
Covers Team

Fargo Cashes 4th PGA Winner of 2016!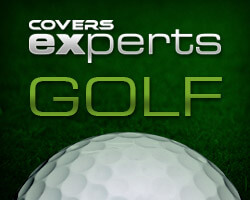 It was just another day at the office for Covers Expert Matt Fargo, as he cashed his 4th golf winner of the season with Charley Hoffman (+2,400) claiming the Valero Texas Open.
This should come as no surprise however, as our resident PGA Tour expert is off a campaign that saw him hit the winner 11 times in 36 events for +38.1 units of profit.
Safe to say the guy is absolutely on fire, and there is no sign of letting up. Each week, Matt releases a 5 pack of outright winners. While it is impossible to cash every single week, when he does hit one - the payout is huge!
Here is what he had to say about Charley Hoffman before the week:
"We had Charley Hoffman (+2,400) last week, and he was there all week with the exception of Sunday as he could get nothing going with four bogeys and no birdies. He has had a history of playing well at the same course many times and that is certainly the case here with nine top 15 finishes in 10 starts. He had a T11 last year despite a Saturday 79 which followed up a T11 the previous year. The T14 last week was his third T17 or better over his last five medal play events."
Just to prove how sharp this guy is, he also had Billy Horschel and Kevin Chappell to win, who both finished in the top 5:
"Billy Horschel (+3,000) has missed only one cut this season in 10 official starts and while he is coming off a pretty below average T54 in Hilton Head, he should bounce back here. He was coming off a T17 at the Masters where he rebounded from a Friday 77 so he may have been mentally shot last week. The Oaks Course has treated him well as he finished T3 here in 2013 and after missing the cut in 2014, followed it up with another T3 last year. Poor conditions will not deter him at all."
"Kevin Chappell (+4,000) was in contention last week but a Saturday 75 was his undoing however it was still a T9 finish. That was his third top ten this season and that includes a pair of solo second place finishes so he has been right there. He is 20th in the PGA Tour in strokes gained: tee to green which helps at this course where he has been successful in the past. While he missed the cut last year, he finished T15 in 2013 and T2 in 2011, finishing one shot behind eventual champion Brendan Steele."
Picking winners in a 156-man field is incredibly difficult. Fargo has made it look easy with 15 trips to the winner's circle in the last 16 months.
The tour now heads to New Orleans for the Zurich Classic which will feature a very strong field. Stay tuned for the next 5-pack of tournament winners. There is still a long season ahead, so don't miss out on another massive payday. Pick up Matt's PGA Full Season Subscription for only $299 ($100 off) and start turning a profit on the links!
Covers is your home for the best in golf betting advice.
- Covers Team
Pick:

LA Dodgers

Capper:
Start:

April 28, 2016 - 10:10 PM

Offered at:

bookmaker @ -121 LA Dodgers

Analysis:
Fernandez can be had away from Marlins Park & losing FOUR in a row...
My free play is on the LA Lakers at 10:10 ET.

Kenta Maeda, the 28-year-old native of Osaka, has had remarkable start to his first season in the major leagues, opening with four straight quality starts. The history book reveals that 76 pitchers have opened their careers with four straight quality starts (since 1913) but Maeda ranks as the ONLY one to allow just one ER in that four-game span. He's worked at least six innings in each of his four outings with that lone ER coming on a solo HR by San Francisco's Joe Panik back on April 17 .
Some predicted that he would fall victim to the high altitude of Coors Field but he limited Colorado to three hits while striking out eight over 6.1 scoreless innings of a 4-1 LA win last Saturday. Maeda is 3-0 with an 0.36 ERA and 0.84 WHIP, as opponents are batting just .189 with a .240 on-base percentage against him. He has had excellent command of his pitches, issuing only five walks while striking out 23 in 25.1 innings.
The bad news is, that Miami has limited LA to a measly five runs, 15 hits and an 0-for-13 showing with runners in scoring position over three games to take its first series at Chavez Ravine since 2010. The Dodgers will take the field tonight looking to avoid being swept at home by the surging Marlins for the first time-ever and it's even more of a bitter pill to swallow as Miami is led by Don Mattingly, who managed LA from 2011 through 2015.

Mattingly will hand the ball to Jose Fernandez (1-2, 4.37 ERA), who looks to bounce back from a rough outing at San Francisco this past Saturday (he allowed four ERs on seven hits and three walks in six innings). The 23-year-old Cuban has been a different pitcher on the road during his brief career, going 5-10 with a 3.81 ERA as opposed to 18-1 with a 1.61 ERA at home. Los Angeles has yet to defeat Fernandez, who is 2-0 with a 2.84 ERA in three outings (Marlins are 3-0).
As noted, Fernandez can be had away from Marlins Park and losing FOUR in a row at home to the Marlins (who entered the series just 6-11 to open the 2016 season), is "NOT an option." Maeda leads the way as the Dodgers avoid the dreaded home sweep.
Good luck...Larry
show analysis
show less