NBA Playoffs Round 2!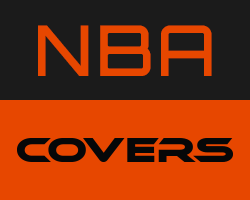 With the first round concluded, and the cappers being as hot as ever, now is the time to start winning big!


Be sure to check our capper records from the opening round including May 2nd:

AAA Sports 19-12 (61%) with $6,230 earned

Doc's Sports 20-13 (61%) with $5,499 earned

Ben Burns 16-11-1 (59%) with $4,290 earned

Nick Parsons 17-14 (55%) with $2,328 earned


Be sure to get in on these amazing hot streaks with some round 2 plays, and packages!


Individual Picks for Round 2:
The Coach's Bulls vs Cavs - SPECIAL
Marc's Double Perfect NBA Killer Angle
AAA's Game of the Week | AAA's Bulls/Cavs
P.S. Our Expert Consensus is on FIRE! Be sure to get these big winners on your card A.S.A.P.

As always, take it to the books!
Covers-Team
Mayweather vs. Pacquiao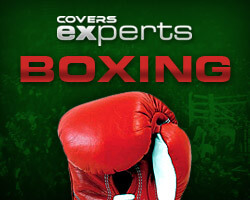 Being deemed the "Fight of the Century", the long-awaited and highly anticipated fight goes live from the MGM Grand Garden Arena tonight.

Whether you're a diehard boxing fan or someone who hasn't watched an entire fight in your lifetime, Floyd Mayweather Jr. and Manny Pacquiao is a must watch event for sports bettors. Mayweather puts his incredible undefeated record of 47 – 0 on the line against the quick handed Filipino sensation who looks to leave his mark on the boxing world before retirement.

A little unsure as to who is going to win? Look no further than our own Covers Experts for your winning pick. For as low as 25$ guaranteed, we've got you covered!

Available Picks:

Doc's Pacquiao – Mayweather All Access

Nick Parsons – Fight of the Century

BIG AL's FIGHT CLUB -- 10* BOXING WINNER

The Coach's MAYWEATHER vs. PACQUIAO *SUPER FIGHT*

P.S. Curious to know which way our Experts are leaning? We've got you covered with our 'Fight of the Century Consensus'.


You don't want to miss out on this blockbuster fight!

Covers - Team


NHL Playoffs.... Round 2!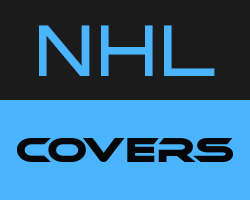 With the first round concluded, and the cappers being as hot as ever, now is the time to start winning big!

Be sure to check our capper records from the opening round:
Jesse Schule 22-8-1 (73%) with $8,941 earned
Al McMordie 11-1-0 (92%) with $8,270 earned
Power Sports (formally Bryan Power) 9-3-0 (75%) with $3,579 earned
Ben Burns 11-6-3 (65%) with $2,250 earned

Be sure to get in on these amazing hot streaks with some round 2 plays, and packages!

Individual Picks for May 1st:
AAA's 10* Bolts/Habs Game 1 Blockbuster
"The Coach's" NHL Top Rated Sure shot
Game of the Week *NHL* - Schule's Top Rated
Puck Line POWER-PLAY *Special* (only $15)

Round 2 Series Winners:
Schule's NHL Best of 7 (MON/TB)
Schule's NHL Best of 7 (CAL/ANA)

**UPDATE**
Our Expert Consensus is on FIRE! With an 8-2 record over the last 10 plays, be sure to get these NHL consensus plays on your card A.S.A.P.
As always, take it to the books!

Covers Team
NFL Draft Prop Bet Picks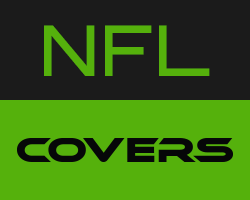 Covers Expert Doc's Sports has gone through the extensive list of betting options for Thursday night's first round at the Auditorium Theatre in Chicago to come up with his top three prop bet picks on the board.
Todd Gurley's Draft Position
Most of the attention in this year's NFL Draft has been focused around two high-profile quarterbacks in Jameis Winston from Florida State and Marcus Mariota from Oregon. One of the best subplots heading into Thursday's opening round is the draft position of former Georgia running back Todd Gurley.
Even though he is a coming off a torn ACL, he has been gaining serious traction lately as a high first-round pick. The prop bet odds have been set at -120 for either the "over" or the "under" 15.5 as his draft position in the first round. Depending on how much weight you put on the top two draft gurus in the game, Mel Kiper Jr. has him going to Cleveland with the 19th overall pick and Todd McShay has him going sixth to the New York Jets.
I am going to side with McShay's school of thought with a play on the under in this prop based on my "over-hyped" theory of the draft. Once a player starts moving up the board with a bullet like Gurley has over the past few weeks, some team out there is going to jump at the chance to try and capitalize on this newfound value. It may not be the Jets, but Gurley will be off the board by the time Houston will be on the clock at 16.
How Many Running Backs are Selected in the First Round?
As an extension of my pick in the first prop, I turned my attention to the betting odds for how many running backs will be drafted in the first round. The betting moneyline for over 1.5 has been set at a hefty -400, while the line for the under is set at +250.
This prop carries some heavy risk and reward once you agree that Gurley is coming off the board in the first round. The next-highest-rated running back on the board by many experts is Wisconsin's Melvin Gordon. His stock has also been rising as of late, and many mock draft experts are starting to add his name as a potential first-round pick.
Running backs are not traditionally thought of as having enough value to warrant a first-round pick, and many teams will wait until the later rounds to try and fill a need at this position. Gordon carries some strong credentials into this draft, and he could ride that wave of momentum if Gurley goes as early as I think. However, I am still going to take the value in these odds by suggesting the former Badger standout falls to an early pick in the second round to keep this prop under the 1.5 total.
Amari Cooper's Draft Position
This year's college draft is loaded with talent at the wide receiver position, and the name at the top of most experts list is Alabama's Amari Cooper. The betting odds that he is drafted either under or over the No. 6 overall pick are both set at -120. A stat from NFL.com tells us that half the NFL teams that have a scheduled pick in the Top 10 of the draft have hosted a personal visit from Cooper, so the interest as a very high pick is definitely there. Going back to our top two draft experts, both Kiper Jr. and McShay have him going fourth overall to Oakland -- these two rarely agree upon anything, so that is significant.
Cooper would fit right in with the past mindset of the Raiders organization given his quick speed and ability to explode off the line of scrimmage. If he somehow gets past Oakland at four, you have Washington sitting at five and the Jets at six. I feel comfortable enough that the Raiders will not pass him by to go with a play on the under 6 in this prop.
*Doc's Sports is red-hot, owning a 69-48 April record with +$14,136 earned*
Monthly Picks Pass | Clippers/Spurs Game 6 | Pacquiao/Mayweather
Introducing Power Sports Picks!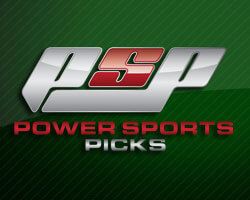 With three full years under his belt at Covers Experts, all of them winning ones, Bryan Power is set to have an even bigger 2015!

Having achieved a tremendous amount of success, Power is expanding his reach this year as he proudly announces the formation of the Power Sports Picks brand.

Make no mistake about it. You'll still be getting the same quality of analysis, the same number of picks and the same strong overall product with Power (as always) calling the shots.

But now, with a team of experts working under him, you'll be getting even more! That means winners from under the radar conferences in College Basketball, more "exotic" wagers (1st half plays, etc) and more plays in a broader array of sports (like MMA). With only the brightest minds being consulted, the sky is the limit for Power Sports Picks.
Power's track record on the diamond and the hardwood speaks for itself, and with a whole team behind him, the sky is the limit.
2014 MLB Regular Season: 151-185, $16,366 earned
2014/2015 NBA Regular Season: 155-133, +$10,758 earned
Subscribe to Power Sports Picks today and watch your bankroll go through the roof!
Pick:

Chicago

Capper:
Start:

May 4, 2015 - 7:00 PM

Offered at:

5dimes @ 5 -107 Chicago

Analysis:
Nick Parsons is looking to bounce back afret a disappointing day yesterday. Parsons has a play up in the NBA and two big plays in MLB. he is alos hitting the frozen pond with a side and total play.
Don 't miss any of The Bookie Killers winning picks. get an all sports subscription today!
Check back for Nicks analysis- It will be poted shortly.
show analysis
show less