MLB Betting Cheat Sheet
CE Manager 17 hours, 49 minutes ago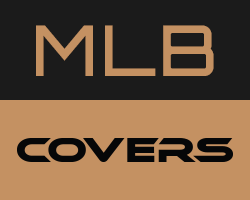 Covers Expert
Jesse Schule
presents his comprehensive look at betting notes for the mid-week major league schedule, including L.A.'s Zack Greinke who has been lights out. Check out the keys to this week's action.
Sale Goes For Strikeout Record
White Sox ace Chris Sale is coming off eight consecutive starts with 10 or more strikeouts, tying him with Pedro Martinez. He can set a new standard for consecutive games with double-digit Ks on Monday at home versus the Blue Jays. The southpaw is 1-1 with a 2.57 ERA in two career starts versus Toronto, but both of those came at Rogers Center. The Jays aren't an ideal opponent though, leading the major league in runs scored, and batting a major league best .307 versus left-handers.
Tigers Over Trend at 16 and Counting...
Detroit has now seen the total go over in 16 straight, and given the way they've been playing, there may be no end in sight. Their starting rotation is struggling, and the bullpen has been a complete disaster over the past few weeks. The defense has been brutal as well, evidence by two more errors in Sunday's loss to Toronto. On a positive note for the Tigers, their bats have been hot, scoring 28 runs in five games in July, and they led the majors batting .281 in June.
Greinke Working On 27 2/3 Scoreless Innings Streak


While Clayton Kershaw continues to struggle, Zack Greinke is stealing the show out west in LA. He's leading the major leagues with a 1.48 ERA, and he's now gone 27 2/3 innings without surrendering a run. He'll have an excellent chance to extend that run at home against the Phillies on Thursday.
Pitching Notes


- Hisashi Iwakuma will come off the DL on Monday to start in the series opener versus the Tigers. The 34 year old hasn't pitched for Seattle since April, but his performance at Triple-A was quite encouraging. He
was 1-0 with a 1.35 ERA in three starts, pitching a total of 13 1/3 innings. Iwakuma is 20-12 with a 2.82 ERA in 42 starts at Safeco since 2012.
- Yovani Gallardo has quietly been dominating out in Texas. The right-hander has not allowed a run over 26 1/3 innings in his last four starts, and the last three came on the road. His numbers at home aren't too shabby either, going 4-2 with a 2.23 ERA in seven starts in Arlington. He should have an excellent chance to continue his success in his next start at home versus Arizona, he's 2-0 with a 2.45 ERA in his last five starts versus the Diamondbacks.
Hitting Notes
- Last year's AL batting champ Jose Altuve sat out seven games due to injury in mid June, but he's riding a 13 game hitting streak since returning. He could be gearing up for another strong second half, as he hit .349 after the All Star break in 2014.
- Cubs Rookie Kris Bryant was benched for the first time in his career on July 2nd, and he's responded well going 5-for-15 with a pair of home runs and six RBIs in three games since.

Totals Streak


The Tigers as I already mentioned have been trending toward the over, and they head out on the road to face the Mariners in their pitcher's park on Monday. They've seen the total go over in nine straight road games, and 22-5-1 in their last 28 overall. The bookmakers are expecting this trend to cool off at Safeco, with a total of O/U 7 in Game 1 of the series.
Injury Notes


-
The Nats have placed Stephen Strasburg on the 15 day DL with a strained oblique. The 26 year old has had a nightmare of a season posting a 5-5 record with a 5.16 ERA in 13 starts.
- For the first time in his career, Miguel Cabrera will go on the DL with a strained calf. He's expected to miss at least six weeks. It's a huge blow for the Tigers, as the 32 year old was batting a major league best .350.
*Jesse Schule is starting to find his groove on the diamond. Get a month's worth of winners for only $299 or a 60 day pass for just $499*
Experts' Weekend Recap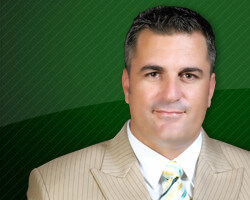 Covers Expert Jesse Schule is on a huge 13-5 (+$5,522) streak. Jesse capped off his Independence Day Weekend with a 10-2 run and has been crushing the books with his Totals plays. The Iceman is +$11,900 in his last 60 totals picks. Don't miss out on the winning and subscribe now!
Schule has two 10* MLB Total Plays available for Monday: MLB Total Recall TERMINATOR - *JUDGEMENT DAY* & MLB Total Recall TERMINATOR - *SALVATION*

Also, Great News! Our MLB Summer Special is still on the market, 60 Day MLB Subscription with any Expert for only $499!

Click here for all of today's Expert MLB picks.

For the strongest plays available, don't forget to check out the Experts Consensus. The MLB All-Star break is fastly approaching and Experts Consensus has a solid 59-50 record! Also, Consensus Monthly has been reduced to $799 for a limited time only. Find out which games our Experts have aligned on today and bet with confidence.

The Covers Team


Wimbledon Sale! Only $99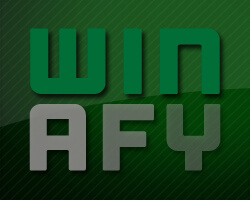 After a 5-0 sweep on the court Saturday Expert Winafy Tennis looks to keep the ball rolling into the later stages of the oldest of grand slam, Wimbledon. Take advantage of a recent price drop, and save $50. Get all tips, picks, and advice for only $99.
Looking to get out of a slump? Here's your chance! With great value at $99, and winning picks coming in daily you can't pass this opportunity up. Nailing both ATP Totals, Wazniacki, Radwanska, AND Govortsova of the WTA Saturday, Winafy gets us raedy with more picks found here:
2* WTA Spread Bet | 2* WTA 1st Set Bet
Also, Our MLB Summer Special is still on for a limited time! Get all MLB, tips, picks, and advice for 60 Days only $499! The cappers are starting to heat up, and there is no better time than now.
Remember, you'll only ever pay when you win here at Covers Experts. Take advantage of our 'guarantee' and if you don't win, you don't pay. It's as simple as that.
To view all the Expert MLB Plays available click here!
For more info on our MLB Summer Special click here!
Best of luck with your bets and as always, 'Take it to the Books!'
Covers-Team
2015 Independent Football Preview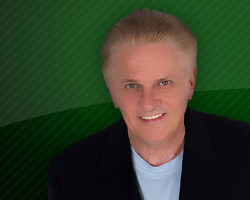 And Then There Were Three
In just two years roll call among FBS Independent college football teams has been slashed in half from six squads in 2013 to just three as we enter the 2015 season.
After a brief one-year romance as Independents, Idaho and New Mexico State shook their Independent status in 2013 and headed out for the sun… the Sun Belt Conference.
This season Navy becomes conference affiliated for the first time ever in its illustrious history when it joins the fledgling American Athletic Conference.
This will be the first time in Navy's storied history the program will be a part of a conference in football.
The American is also working things out with Navy to allow the Army-Navy Game to continue being played on the week after championship week.
Meanwhile, as alluded to last year, BYU football coach Bronco Mendenhall continues to argue his case for the Cougars' inclusion into the Big 12.
"We would love to be in the Big 12," Mendenhall told an Austin newspaper. "I would love to be a member of that conference. I think that would make a lot of sense."
It makes so much sense it will likely never happen. Out best guess: say hello, PAC 12.
Self-Sufficient Dogs
Keep this thought in mind when handicapping the chances of three of the three INDEPENDENTS this season – Army, BYU and Notre Dame: Collectively, under their current head coaches, namely the trio of Jeff Monken, Bronco Mendenhall and Brian Kelly, shine in games when taking points with their current affiliations, going 53-34-3 ATS combined.
Better yet, the triplets are 35-16-2 ATS collectively as dogs in games in which their clubs own a win percentage of less than .666 on the season – including a super-sharp 7-0-1 ATS when off a win of more than 14 points.
Note: Team write-ups are excerpts from the 2015 PLAYBOOK College and Pro Football Preview Guide magazine. Numbers following team name represent the amount of returning starters on offense and defense, along with the number of returning linemen, with an asterisk (*) designating a returning quarterback.
ARMY
Off - 5/3 Def – 5/0 47 Lettermen
TEAM THEME: YOU'RE IN THE ARMY, NOW
Unlike their military brethren, Air Force and Navy, it's been a long time between drinks of bowl water for the Black Knights. According to SBNation.com, since winning 10 games in 1996, the Knights have been to one bowl game and finished with a winning record just once (2010). The 13 years before then: 35-115. The four years since then: a mighty lean 12-36. When Jeff Monken came over from a successful stint at Georgia Southern to help right the ship (sic), the triple-option specialist improved the Infantrymen a notch in 2014 despite slipping in the stats on both sides of the ball. Depleted of returning starters, a truer test comes in 2015.
STAT YOU WILL LIKE: The Cadets are 0-20 SU and 1-19 ATS in their last twenty true road games since 2011.
BYU
Off - *7/3 Def - 6/3 47 Lettermen
TEAM THEME: UPHILL LIFT
After nursing the program back to health with 90 wins in ten seasons, including bowl appearances all 10 years, Bronco Mendenhall has surpassed expectations. Now in 2015, BYU will be one of only five teams to be coached by the same 10 full-time coaches. Best news for the Mormons, though, is the return to full health of star QB Taysom Hill, who had this offense percolating prior to breaking his leg in Game Five against Utah State last year. From there it went downhill like a runaway skier with four straight losses – but the 'Y' rallied to close out the season with four consecutive wins. Facing the 17th toughest schedule will be a challenge – especially in September – but Bronco's up to the task.
Stat You Will Like: The Cougars are 22-22 the last nine seasons versus teams currently in Power Five conferences.
NOTRE DAME
Off - 7/3 Def – 10/3 41 Lettermen
TEAM THEME: ONE STACKED DAME
Thirteen players on the offensive side of the ball, along with 18 on the defense – all with starting experience - gives head coach Brian Kelly as well-stocked a shelf as he could possibly pray for in 2015. Because of inexperience and attrition down the stretch, the Irish started 20 different players on defense in 2014, with only three starting all 13 games. Of a possible 143 starts last season, 127 of them return for the Dame's 'D'. Not to mention they went 13 consecutive quarters without allowing an offensive touchdown late in the year. With QB Everett Golson transferring out to Florida State, Malik Zaire is back to direct the attack. The rest is up to Touchdown Jesus.
STAT YOU WILL LIKE: Kelly is 20-4-2 ATS as a dog of 12 or fewer points versus sub .900 opponents.
Be sure to check back here next week for Marc's 2015 MAC Football Preview!
July 5th MLB Hangover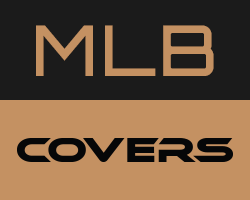 With the games starting bright an early today and a full slate, we will check in on the hot cappers, as well as today's guaranteed winning picks. Don't let that hangover get you down; we've got just what you need to get things back on track.
First off the board we have the Brewers and Reds squaring off at 1:10 PM ET. Schule gives us his 10* Total Recall on this game. Jesse has been money lately winning big on his totals (+$12,100 L58 total). Also going off at 1:10 PM ET the Tigers are hosting the Jays. With Verlander taking the mound, and the total going over in 10+ straight games for Detroit it has forced bookmakers to increase the total run bet to 9. AAA Sports has the side bet in this game as a part of his 3-pack found here, AAA went 3-0 with his pack yesterday, so be sure to get in in on this hot streak! Last off the board for the Early games is a nice pitching duel between Salazar and the Indians taking on Cole and the Pirates. With 10* Picks on both the side and total, this could be the game of the day!
Cleveland vs Pittsburg 1:35 PM ET: Merril's 10* $$$ Maker (total) | Larry Ness' 10* Daytime Dominator (side) | Big Al's High Roller Winner (side)
Did you know Expert Ben Burns is starting to heat up in MLB? Going 6-2 his last 8 releases we will look at his to favorites for the day. Be sure to get them here:
Ben Burns - 10* American League Personal Favorite | 10* National League Personal Favorite
Of course it wouldn't be a proper Sunday without primetime baseball on ESPN which tonight features the Washington Nationals hosting the San Fransisco Giants. With the Nats pulling throuh in a big way yesterday in the nation's capital. They didn't just win, they won big against one on the MLB's best in Bumgarner. Tonight, however, we will see Jordan Zimmerman try his luck against Ryan Voglesong, let the fireworks continue!
SF Giants vs Washington Nationals 8:08 PM ET - Burns 10* Blue Chip Total | Marc's 10* MLB on ESPN | 10* Powerhouse
Remember, you'll only ever pay when you win here at Covers Experts. Take advantage of our 'guarantee' and if you don't win, you don't pay. It's as simple as that.
To view all the Expert MLB Plays available click here!
For more info on our MLB Summer Special click here!
Best of luck with your bets and as always, 'Take it to the Books!'
Covers-Team
Pick:

San Diego

Capper:
Start:

July 7, 2015 - 7:05 PM

Offered at:

top bet @ 150 San Diego

Analysis:
Play - San Diego Padres w/Ross.
Edges - Padres: the visiting team is 4-0 in Tyson Ross' career team starts in this series, and Ross is 7-2 in his MLB career team starts during the month of July. Pirates: Francisco Liriano 0-3 last three team starts in this series, and 6-12 last eighteen overall home team starts.
With Pittsburgh just 3-16 last nineteen home games in this series, we recommend a 1* play on San Diego. Thank you and good luck as always.
• Check this out: Marc's 5* Top Key Play Tuesday night is supported with key situations inside the game, including one of which that has NEVER LOST the money in MLB history. You know what to do!
show analysis
show less