Experts on Fire - Sunday Picks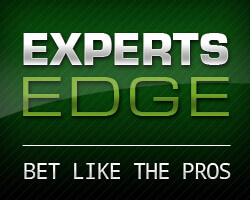 The Covers Experts are putting together some epic hot streaks and if you aren't tailing, you are simply missing out.

It's been a great run for Power Sports, who cashed both of their NHL plays Friday night and followed it up with an outstanding 5-2 Saturday! After a 4-1 CBB Saturday their month of February has been nothing short of amazing: 48-21 (70%) with +$21,136 earned. Sunday's play's are loaded featuring their CBB Game of the Week!

Ben Burns hit his two big CBB plays Saturday despite a small setback over all. This brought his insane run to 33-9 (79%) over the last 8 days, for over +$23,000 worth of profit. His plays today:

With a light schedule on Friday, Steve Merril decided to pass on Friday and gear up for a big Saturday. Steve powererd through Saturday going 2-0-1 and has won 20 of his last 24 releases (83%) for +$15,900 of profit.
View all of Steve's picks here!

Al McMordie has caught fire in NCAA Hoops, posting a 10-4-1 record since Wednesday. Big Al is also a remarkable 52-28 on his last 80 NCAA hoops plays. His NBA and NCAAB picks combined are now 105-61 over his last 166 basketball plays!
- MMA Fight of the Year (March 5th)

Matt Fargo is another Expert who's been on fire as of late. 9-3 (75%) across all sports since Thursday! Today he has a college hoops 3-pack and is going for the sweep!
- Fargo's All Access Sunday Hoops Package

Looking for the strongest plays available? The Experts Consensus has been a profit machine on the hardwood this season with a 37-14-3 (73%) NCAAB record, putting it +$21,960 in the black. Not to mention it's all sports streak is now 82-39-4 (68%), +$40,390 in its last 125 plays!
- Get 31 days of Covers Experts' strongest picks for $999!
- Stay tuned for Sunday's Consensus plays...
As always, take it to the books!
- Covers Team
NCAAB Power Rankings - Week 13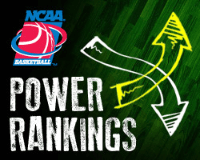 By: SPS Investors
1. Villanova -18.25: The Wildcats take over the top spot this week after Oklahoma stumbled vs. Kansas State on Saturday. Villanova has been one of the best defensive teams in the country, holding opponents to just 61 points per game which is good for 7th best in the country.
2. Oklahoma -17.95: Oklahoma bounced back after a loss to Kansas State in a comeback win over the Texas Longhorns. Buddy Hield scored the Sooners last 12 points, which included a clutch 3 pointer to come away with the improbable win.
3. Maryland -17.65: Maryland has now won 5 straight. The performed an improbable comeback trailing by 11 at Purdue with under 6 minutes remaining to capture the win. They got back on track in their following contest with a blowout win over Bowie State. They face a tough test against Wisconsin on deck.
4. Kansas -17: Kansas has played an incredibly tough slate of opponents recently with each of their last 7 opponents ranking within the Top 75. Things don't get any easier for the Jayhawks with a rematch of their instant classic with Oklahoma on deck.
5. Virginia -16.45: The Cavaliers have been surging up the ranking and have now won 7 straight. They currently find themselves right behind the UNC Tar Heels for the top spot in the ACC. A showdown with the Duke Blue Devils looms on the horizon.
6. Xavier -16.35: The Musketeers are coming off a tough loss at Creighton on Tuesday and could have a tough time bouncing back as they take on an underrated Butler Bulldogs team up next. Xavier is 4-1 this season vs teams ranked in the Top 50.
7. Purdue -16: The Boilermakers are coming off a big win over Michigan State. They will have a chance to knock off the state of Michigan in consecutive order as they travel to Ann Arbor to take on the Wolverines up next.
8. Iowa -15.85: Iowa stumbled in their most recent contest, falling to the Indiana Hoosiers at Assembly Hall. Once atop the Big 10 mountain, the Hawkeyes now share the top spot with the Hoosiers. They should have a bounce back game up next as they are back at home against a struggling Minnesota team.
9. Michigan St -15.5: After rallying from an 18 point second half deficit, the Spartans fell to the Purdue Boilermakers in overtime in their most recent contest. They will have a chance to bounce back against an Indiana Hoosier team that is now atop the Big 10 standings.
10. Miami -15.25: Miami has now won three straight after toppling Pittsburgh with a tip in shot in their last contest. The Hurricanes boast seven top-50wins this season, including victories over Notre Dame, Utah and Duke. They take to the road to face off against an incredibly dangerous Florida State team up next.
11. Louisville -14.9: The Cardinals self-imposed ban is not likely to do this team any favors. They do hold a win over the UNC Tar Heels, but fell rather easily to the Duke Blue Devils in their most recent contest. Motivation could be a factor for the Cards moving forward this season.
12. West Virginia -14.6: The Mountaineers are 2-2 in their last four games and are about to head into a treacherous stretch of games that includes facing off against Texas, Oklahoma and Iowa State all within a span of a week. If the Mountaineers are able to run the gauntlet and pick up wins in each of those contests, they will likely rise up near the top of the rankings.
13. Dayton -14.25: The Dayton Flyers hold an impressive 8 game winning streak; their longest in the last 9 seasons. They needed a comeback win in their last contest to overcome Duquesne and face another stern test tonight against the Rhode Island Rams.
14. North Carolina -14: It would have been disastrous if the Tar Heels fell to Boston College earlier this week, but they rallied in the second half to pull out the closer than expected victory. The have a tough set of games coming up as they take on Pittsburgh this weekend before renewing their rivalry with the Duke Blue Devils next week.
15. Arizona -13.95: The Wildcats will put their 3 game win streak on the line tonight as they look for revenge against the UCLA Bruins. Ryan Anderson has really stepped up for Arizona this season and has scored 53 points in the Wildcats last 2 contests.
16. Texas A&M -13.35: Texas A&M is in the midst of a serious decline having lost 4 straight games. Their early season resume building wins will likely carry them into the SEC tournament and Big Dance however they will need to right the ship in time for tournament time or we could see the early-season favorites make a quick exit.
17. Wichita State -13.1: The Shockers had their 12 game winning streak snapped vs Illinois State, however it's clear that the Shockers are the team to beat in the MVC. They will no doubt be dancing once again this season and we could see them make another deep run as long as Van Vleet is in the lineup.
18. Iowa State -12.98: The Cyclones have fallen on hard times having lost 3 of their last 4 games and having to deal with the suspension of Jameel McKay. Regardless, their resume still features six top-50 RPI wins and just one loss outside of the top 50 this season.
19. Kentucky -12.75: The Kentucky Wildcats are still looking to bolster their resume and picked up a quality win vs Florida in their last contest. They have a chance for a statement win this weekend when they take on the red hot South Carolina Gamecocks.
20. Oregon -12.6: The Ducks had one 6 game before running into a buzz saw last night in a lopsided loss to the Cal Golden Bears. The Ducks will look to rebound when they travel to take on Stanford up next.
21. South Carolina -12.35: South Carolina continue to surprise everyone this season. They are picking up wins left and right and have a chance to add yet another statement win to their resume when they take on the Kentucky Wildcats next.
22. Baylor -12.1: Baylor picked up a big win over a Kansas State team that was likely in a classic letdown spot in their last contest. The Bears has no losses to schools currently unranked in the Top 25 and will return home to take on the Texas Tech Red Raiders up next.
23. Providence -11.85: After starting the season on fire, the Providence Friars have cooled off quite a bit, having lost 3 straight but still remain an incredibly dangerous team. The have a chance to end their recent skid at home against Georgetown
24. SMU -11.45: SMU has been fading fast after having the perfect season bubble burst. They have alternated wins and losses over their past 6 games and have a date with an dangerous Gonzaga Bulldogs team up next.
25. USC -11: The Trojans have won three straight and currently sit in second place in the Pac-12. USC will go on the road for their next two game, facing Arizona State on Friday night and an important clash against Arizona on Sunday.
Power Ratings compute offensive and defensive statistics into one number for each team, while accounting for factors like recent performances and strength of schedule. Power Ratings can be used as a baseline for relative spread index to compare current or future match-ups between two teams. The relative spread does not account for non-statistical factors like home-field advantage, recent injuries, game time decisions, rivalries, publicity, and weather.
********************************************************************************************************************************
For access to Expert Picks for Saturday's NCAAB games. click here.
For an exclusive Monthly NCAAB Subscription Package, click here.
You Can't Get Any Hotter Than This!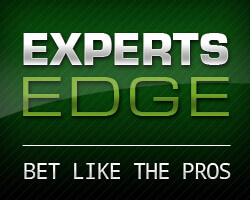 The Covers Experts are putting together some epic hot streaks, and if you aren't tailing, you are simply missing out.
Power Sports continued his incredible February performance with a perfect 6-0 Thursday, bringing his monthly record to 41-18 with +$17,496 earned. He is eyeing another clean sweep with a 3-game multi-sport Friday card.
- 3-Game Friday ALL ACCESS PASS
Having already posted a flawless 7-0 day on Tuesday, Ben Burns stepped up to the plate with another scorching 6-1 domination on Thursday. Burns is now an amazing 28-6 over the last 6 days for +$20,071 of profit. Get Firday's top rated college hoops play!
- Burns' 10* NCAAB GAME OF THE WEEK
Marc Lawrence easily cashed another NCAA hoops winner yesterday to improve to 12-4 overall in February, putting him +$6,470 in the black. Heading into the All Star Break, Marc has won 16 of his last 18 NBA releases! A perfect situation has been identified for Friday's college action.
- 10* College Hoops 100% ATS Perfect Play
Another day, another winner on the hardwood for Steve Merril. A wire-to-wire cover with California last night brought Steve's run to 18-3 since January 29th, with +$14,000 of the house's money. A big NCAAB weekend is on tap!
- Stay tuned for Steve's Friday plays
Looking for the strongest plays available? Look no further than the Experts Consensus. A sick 4-1 Thursday card extended its all sports run to 81-39-3 (68%) over the last 123 plays. It has been nothing short of domination in NCAA hoops, where Consensus is 36-14-2 (72%) on the season.
- Get 31 days of Covers Experts' strongest picks for $999!
Take it to the books this weekend!
- Covers Team
College Hoops TV Betting Guide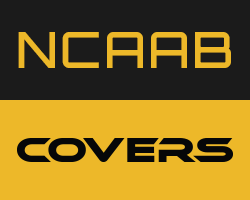 By: Steve Merril
Friday - Dayton at Rhode Island (ESPN2)

Dayton is flying under the national radar, but the Flyers have a terrific team. Dayton comes into this game with a 21-3 SU record, but they've played close games with Rhode Island last season. The Rams are extremely well-coached by Dan Hurley, and they run good schemes on both ends of the court. Their style of play has given Dayton fits in the past, so this game should be competitive from start to finish.

Saturday - Northern Iowa at Wichita State (ESPN2)

Northern Iowa and Wichita State have been the two best teams in the Missouri Valley conference for the past few seasons. But the Panthers are having a down year as they've already accumulated double-digit losses. The Shockers started the season slow because of injuries, but they are playing their best basketball right now. Wichita State won by 19 points at Northern Iowa earlier this season, so the Shockers shouldn't have much trouble at home in the rematch.

Sunday - Miami Florida at Florida State (ESPNU)

Miami Florida is one of the better teams in the ACC, but the Hurricanes get overshadowed by the big-name teams in their conference. Miami has an experienced and veteran team, and they already beat Florida State by 13 points earlier this season. The Seminoles have been a streaky team this season; they either win or lose in bunches. They are on an upswing now as they've won four straight going into their Thursday night game.

Monday - Oklahoma State at Kansas (ESPN)

Oklahoma State is a very young, and inexperienced team that has been without their best player for the majority of the season. The Cowboys have been poor on the road, and they'll be walking into one of the toughest venues in college basketball for this Big Monday tilt. Kansas was embarrassed 86-67 at Oklahoma State last month, so the Jayhawks will be geared-up to avenge that inexplicable loss.

Tuesday - West Virginia at Texas (ESPN2)

West Virginia and Texas have two of the best coaches in college basketball. Bob Huggins and Shaka Smart will be a fascinating chess match to watch on Tuesday night. The Mountaineers lost to the Longhorns 56-49 at home as 12-point home favorites earlier this season. That was West Virginia's worst game of the season, so they'll be primed for a big effort in the rematch.
********************************************************************************************************************************
For Expert Picks on all of this weekend's NCAAB games, click here.
For an exclusive Monthly NCAAB Subscription Package, click here.
February Profits Keep on Rolling!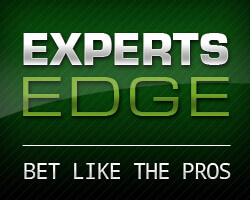 The Covers Experts are putting together some epic hot streaks, and if you aren't tailing, you are simply missing out.
On Wednesday, Steve Merril correctly forecasted Phoenix +17 in NBA action and Northern Iowa -12 on the college hardwood. A clean sweep improved his record to 17-3 (85%) since January 29th.
- Steve's top rated 10* CBB TV Smash - ORE/CAL is now posted.
The bad news: Ben Burns suffered his first losing day in quite some time. The good news: that means he is due for a huge bounce back. Ben is a scorching 22-5 (82%) over the last 5 days and has his sights set on a huge Thursday.
- 2 NBA, 2 NCAAB, and 3 NHL plays ready to go!
Marc Lawrence cashed a pair of college hoops winners last night with Texas Tech +3 and South Carolina -3. This industry vet is now 11-4 (73%) in February and has also nailed 16 of his last 18 NBA releases.
- Pick up Marc's 10* College Hoops 100% ATS Killer Play!
While it has been a tough couple of days for Power Sports, his overall February record cannot be overlooked. A 35-18 (66%) record has produced +$11,896 of profit. Power Sports is dominating NCAAB, with a 77-55 (58%) tally.
- 3 Game NCAAB Power Sweep is locked and loaded!
If you are interested in long-term profits, take advantage of one of our many subscription options. Whether you are looking for a weekly, monthly, or season-long package - we have you covered.
Take it to the books!
- Covers Team
Pick:

Arizona St.

Capper:
Start:

February 14, 2016 - 8:30 PM

Offered at:

pinnacle @ -2.5 -101 Arizona St.

Analysis:
This is a 1* Free Play on Arizona St. in college basketball on Sunday
It has been a horrible season for UCLA as a loss at Arizona on Friday dropped the Bruins to 4-7 in the Pac 12 and 13-11 overall. They have dropped five of their last seven games including two straight on the road but both of those were against quality teams and Arizona St. simply is not. UCLA has not dropped three straight conference games since 2010 and if there is a must win game to save the season, this is the one. The problem is consistency which the Bruins have none of right now so a must win situation assures nothing. The Sun Devils defeated USC on Friday which was their second straight win following a 1-5 run. While that run was a bad one, three of those losses were by five points or less with another coming in overtime. Arizona will be out for payback after a seven-point loss at UCLA last month and it is important to note that the home team has won the last five meetings. The Sun Devils are 4-0 ATS in their last four home games against teams with a losing road record while the Bruins are 1-5 ATS in their last six games following an ATS win. Play (866) Arizona St. Sun Devils
Matt is coming off a POWERFUL 5-2 CBB Saturday, is now on a SOLID 39-23 (63%) NCAA Basketball run and carries it into Sunday! He has put up a PROFITABLE +$14,420 college hoops season and looks to continue the winning now! Going back, he is on a POTENT 94-69-1 College Basketball run and adds to it with a THREE Sunday Winners!
show analysis
show less