Playoff Subscriptions: Final Days
CE Manager 8 hours, 47 minutes ago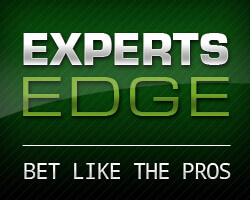 We are rolling through the postseason, which means time is running out to pick up a NBA or NHL playoff subscription. It is not too late though - get all remaining NBA picks from your favorite Expert for $195 and all NHL picks through the Cup Final for $99.
Looking for the hottest playoff capper? Here are the top performers over the past 2 weeks:
NBA
AAA Sports: 10-5, +$3,980
Power Sports: 12-8, +$2,946
Will Rogers: 7-4, +$1,878
NHL
Doc's Sports: 8-3, +$2,006
Jesse Schule: 7-3, +$1,761
Will Rogers: 8-3, +$1,041
If you are searching for picks across all of the major sports, look no further than our 14 Days Sale. From now until May 31st, get ALL sports picks, tips and advice for 14 days from your favorite Covers Expert for only $199.
For all you tennis fans out there, the year's second major is in full swing and our Expert Winafy is your source for winning picks all tourney long. French Open Passes are on sale for just $199, so subscribe now and turn a profit on the clay!
P.S. Refer a friend to Steamwire and get a FREE Expert Pick of your choice!
Covers-Team
AT&T Byron Nelson Championship
CE Manager 23 hours, 9 minutes ago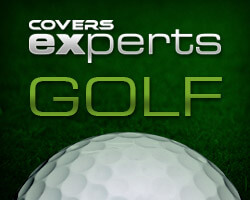 After Matt Fargo won again with Chris Kirk at Colonial last week, the PGA Tour stays in Texas this week for the AT&T Byron Nelson Championship from the TPC Four Seasons Resort Las Colinas in Irving, Texas. Irving has served as host city to the Nelson for 30 years and this event is the ninth longest running active tournament on the schedule. After following THE PLAYERS Championship the last three years, it is in a more favorable spot on the schedule and has gotten some big names this year.
This will be the eighth year the TPC will be the sole host. The winning score that first year was -7 by Adam Scott and the higher score can be attributed to the earlier date, late April, as opposed to the late May date that it now takes place at. Six years ago, Rory Sabbatini broke the tournament record at -19 while five years ago, Jason Day brought home the championship at -10. Only once has there been a winning score in single digits, Keegan Bradley in 2011 at -3.
The TPC Four Seasons Report is a 7,166-yard, par 70 layout and while there are plenty of hazards to deal with, it is the tough wind that players need to figure out. That will be the case again as the forecast is calling for high winds throughout the weekend. Hitting fairways has always been tough here and last year was no exception but because of the short course length, it comes down to putting. Also, players familiar with Texas winds is also a good asset to have.
The defending champion is Brendon Todd who shot a Sunday 66 and won by two strokes over Mike Weir for his first PGA Tour victory. He became the fourth player in the past five years to record his first PGA TOUR win at the AT&T Byron Nelson. In total, 10 players from the Official World Golf Rankings Top 30 are in play this week highlighted by Jordan Spieth who made his first ever PGA Tour start right here at age 16.
2015 Record to date after 19 events: +89.95 Units
Hyundai Tournament of Champions -5 Units
Humana Challenge +24 Units
Waste Management Phoenix Open -5 Units
Farmers Insurance Open +8.5 Units
AT&T Pebble Beach National Pro-Am +18 Units
Northern Trust Open -5 Units
Honda Classic -5 Units
WGC-Cadillac Championship +16 Units
Valspar Championship -5 Units
Arnold Palmer Invitational -5 Units
Valero Texas Open +19 Units
Shell Houston Open +23 Units
The Masters -6 Units
RBC Heritage -5 Units
Zurich Classic of New Orleans +5.45
WGC Match Play Championship -5 Units
THE PLAYERS Championship -5 Units
Wells Fargo Championship -5 Units
Crowne Plaza Invitational at Colonial +32 Units
Fargo knows his way around golf betting! Through 19 tournaments, he has nailed the Winner EIGHT times for +89.95 Units of profit including a WINNER last week with +$3,500 Chris Kirk at Colonial! The PGA Tour remains in Texas this week for the AT&T Byron Nelson Championship and Matt has FIVE selections for this Thursday start! Do not miss out!
Fargo's PGA AT&T BYRON NELSON CHAMPIONSHIP WINNER PACKAGE (FIVE WINNERS)
PGA Full Season subscription now available! Get all of Matt's 2015 PGA tournament winners and matchup picks all the way to the Coca-Cola Tour Championship. Join today!
MLB Power Rankings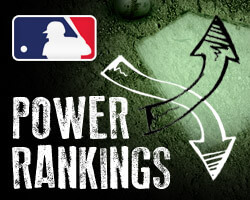 Sean Murphy is ready to go with his latest instalment of the MLB Power Rankings. Find out where all 30 teams stand entering the new week.
1. St. Louis Cardinals -203 Set back on their heels, the Cards managed to avoid a series sweep at the hands of the Royals on Sunday afternoon.
2. Kansas City Royals -201 The Royals might just be baseball's most complete team, and have their sights set on top spot in the rankings.
3. Washington Nationals -197 This is where most expected the Nats to be nearly two months into the season. They simply took the scenic route.
4. Houston Astros -193 It's time to give credit where credit is due as the Astros don't appear to be heading south any time soon.
5. Detroit Tigers -188 Consistency hasn't exactly been the Tigers calling card this season, but they're getting it done nonetheless.
6. Los Angeles Dodgers -185 It's been feast-or-famine for the Dodgers offense but the potential is there for a breakout week at the dish.
7. Tampa Bay Rays -181 Who could have predicted the Rays would be leading the A.L. East heading into the final week of May?
8. Chicago Cubs -178 Kris Bryant came in with lofty expectations but he's certainly lived up to them so far.
9. San Francisco Giants -173 While I'm not completely sold on the Giants as a true N.L. contender inthe long-term, they're doing their best to prove me wrong.
10. Los Angeles Angels -169 It's been the Angels starting pitching that has led the charge this year, not their well-paid bats.
11. Minnesota Twins -163 Are the Twins the real deal? I'm not sure they can keep up a seven games over .500 pace over the long haul but they shouldn't be dismissed as a fluke either.
12. New York Mets -159 More bad news on the David Wright front this past week but the Mets continue to chug along sporting a north of .500 record.
13. Seattle Mariners -155 I optimistic that the Mariners best days are ahead of them. Look for value backing Seattle in the coming weeks and months.
14. Baltimore Orioles -151 The slow climb back to .500 continues for the Orioles, who enter the new week sitting three games south of the mendoza line.
15. Cleveland Indians -149 Here come the Indians. Make it six straight wins and counting including a series sweep against the in-state rival Reds.
16. Pittsburgh Pirates -146 The Buccos are riding high after a sweep of the Mets and have an excellent shot at finishing the week with an above .500 record.
17. New York Yankees -141 New York's cold streak continues. Nothing is working for the Bronx Bombers these days with no relief in sight.
18. San Diego Padres -137 All of that promise the Padres showed early in the campaign seems to have disappeared as San Diego's offense has run dry.
19. Atlanta Braves -131 Just when it looks like it's time to write off the Braves they push their way to eight wins in 12 games.
20. Chicago White Sox -125 It wasn't a banner week for the White Sox but I still believe the potentialfor a turnaround is there.
21. Boston Red Sox -119 Are we witnessing the start of a resurgence in Beantown? Red Sox pitchers have stepped up, helping the team stay in the lukewarm A.L. East race.
22. Arizona Diamondbacks -114 The D'Backs are miles ahead of where they were one year ago, evenif that isn't saying much.
23. Texas Rangers -109 You can lump the Rangers in the same category as the D'Backs as they're leaps and bounds better than they were at this time last year.
24. Philadelphia Phillies -106 The Phillies aren't about to contend for a division title any time soon but at least they suddenly look like they're trying.
25. Toronto Blue Jays -102 It's tough to be a Blue Jays fan these days as their injury woes continue. How long will John Gibbons last at the helm?
26. Cincinnati Reds 102 Have the Reds hit rock bottom yet? If not, they're close following a sweep at the hands of the Tribe.
27. Colorado Rockies 106 Lost in the midst of another disappointing start is the fact that the Rockies have actually stayed relatively healthy this season.
28. Milwaukee Brewers 108 The Brew Crew will likely suffer their 30th loss of the season early this week, punctuating just how poorly things have gone in Milwaukee this season.
29. Miami Marlins 112 The Marlins take a nose-dive this week. Injuries have played a role but there are really no excuses for their continued poor play.
30. Oakland Athletics 114 The A's earned the surprising designation as the first team to 30 losses thisseason.
Covers is your home for the best in sports betting advice. Join today!

Covers-Team
14 Days Sale: Final Week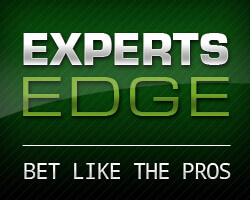 Only 6 days remain on our 14 Days Sale, so act now for huge savings. From today until May 31st, get ALL sports picks, tips and advice for 14 days from your favorite Covers Expert for only $199.
Unsure of who to go with? Here are our top May cappers:
Larry Ness: 75-51, +$15,326
Sean Murphy: 35-27, +$6,408
Al McMordie: 43-31, +$7,080
Ben Burns: 70-53, +$4,570
The year's second tennis major is officially underway and our Expert Winafy is your source for winning picks all tourney long. French Open Passes are on sale for just $199, so subscribe now and turn a profit on the clay!
P.S. Refer a friend to Steamwire and get a FREE Expert Pick of your choice.
Covers-Team
Experts' Weekend Recap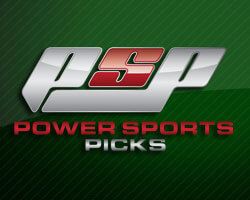 Covers Expert Power Sports is ending the month of May with a bang! In the last 15 days Power Sports has a 49-33 record in All Sports including a 12-5 Run in the NBA and NHL Conference Finals! Having a record of 340-256 (+$17,178) Since the beginning of the 2014 MLB season now it a better time than ever to subscribe to one of the best in the business.
Also having a solid weekend was AAA Sports going 7-4 (+$1,910) and is now on an 18-4 run in the NBA and NHL playoffs going 9-2 in both sports when it matters most!
We have dropped the price of our Playoff Subscriptions! Get all picks & analysis from your favorite Expert right through the finals for one low price.

- NBA Playoffs now $195 (save $200!)
- NHL Playoffs now $99 (save $100!)
Our 14 Days Sale is back with only 6 days left to jump on! From now until May 31st get ALL sports picks, tips and advice for 14 days from your favorite Covers Expert for only $199.
Get in on the winning now with these strong plays in both Western Conference Finals action:
9:00 PM ET: Chicago vs. Anaheim (Ducks -130, O/U 5)
9* Side from Power Sports
10* Total G.O.W. from AAA Sports

9:00 PM ET: Golden State vs. Houston (Rockets +5, O/U 213)
8* Side from Power Sports
10* Total G.O.W. from AAA Sports

There is a full slate of early afternoon MLB games to celebrate Memorial Day. Click here for all Expert MLB picks. For the strongest plays available, don't forget to check out the Experts Consensus. Find out which games our Experts have aligned on today and bet with confidence.
The Covers Team
Pick:

Arizona

Capper:
Start:

May 27, 2015 - 8:15 PM

Offered at:

5dimes @ 158 Arizona

Analysis:
1* Arizona (8:15 ET): Drumming up support for the underdog Diamondbacks tonight seems like a tall task and sure enough as of 11 AM ET, the Cardinals are the most bet side on the board Wednesday. St. Louis is at home and going for a sweep, but after outhitting them yday don't be surprised when Arizona pulls off the upset.
D'backs starter Josh Collmenter has some ugly looking numbers over the course of his L3 starts. But that has a lot to do w/ one start in particular when he was hammered by Washington. Last time out, he allowed just 2 ER in five innings of work and the team beat the Cubs 5-4. Coming into this series, Arizona had won six of seven games, in fact. The offense has homered in five straight games, but left 10 men on base yday, thus negating an 11-8 edge in hits over the Cards.
St. Louis starter Lance Lynn has allowed 5+ ER three times this year, including his last time out when the team was shut out by Kansas City. I was on the Cardinals in Monday's extra inning win, but the price here is just too rich not to take a shot w/ the dog on the money line. This seems like one of those cases where "if it seems to good to be true, it probably is." 1* Arizona
show analysis
show less