Shively's MLB 'Weekly Dose'
CE Manager 12 hours, 15 minutes ago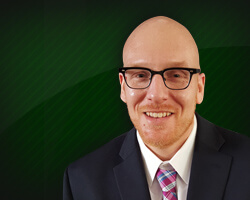 It's that time of the week where Brandon wants to look at several potential good 'situational and spot bets' for the week in Baseball. Brandon got off to an unusual slow start on the bases in April, but says he is focused on having a Monster Month of May. Losing has never been part of his repertoire and he will be working as hard as ever to get back in the 'green' for his clients along for himself. Now, let's take a look at some key games/series for this week:

5/03 Chi Cubs @ Pittsburgh---It's that time of the week when Jake Arrieta takes the mound, and the lines keep growing larger and larger as Arrieta continues to win and solidify himself as the best pitcher in the Majors currently. However, I am looking at this game and seeing the Pittsburgh Pirates as a huge home underdog with Jonathon Niese on the mound. The Pirates have won ALL five of Niese's starts this season. This game has big meaning for the Pirates after getting eliminated in an elimination game last year that would have gotten them into the Playoffs. The Pirates are leading the Majors with a .287 batting average. They are 3rd in the Majors drawing the most walks a game. So, there is potential for them to get on base and manufacture enough runs to get a much needed win here. Arrieta had gotten into a bases loaded jam his last start in the first inning vs. the Cubs. He got out of it, but my feeling here is if he gets in a jam against the Pirates offense, then they make him pay. Taking a closer look at the Pirates is much worth it on Tuesday night as they are getting big time $$ at home.

5/04 Texas @ Toronto---This is a four games series and game 3 is a crucial one for Toronto to win. Aaron Sanchez looked great this Spring and had much improved numbers from 2015 that earned him a spot in the rotation. Sanchez has been light's out in four of his five starts this season and carries a 1.15 WHIP into tonight's game. Colby Lewis gets the start for the Rangers and current members of Toronto are hitting .298 against him with a .571 SLG% and he has a 20K/17BB career mark vs. the current Blue Jays roster. Lewis remains to be a victim of the 'longball' and I see this appears to be a tough spot for him. Let's take a closer look at Toronto with Sanchez on the mound Wednesday night.

5/05 Texas @ Toronto---I'm not wanting to sound like a broken record, but Derek Holland is slated to start on Thursday night. Holland has a 2:1 flyball/groundball rate on the season. He gave up 3 home runs last year in the ALDS deciding game 5. Bautista and Encarnacion both took him deep. I think the advantage tonight is with the Toronto lineup that is stacked with right handed batters, facing a lefty in Holland. Holland's 2.48 ERA on the season is in part due to facing bad offenses (LA Angels 2x,Mariners, Astros, White Sox. J.A. Happ has won both of his home starts this year and Toronto has given him 7 and 9 runs of support in those games. Happ has a 1.22 WHIP on the season and has been consistent dating back to his last ten starts of last season. He has not given up more than 3 ER in his last 15 starts. Let's take a closer look at the Toronto Blue Jays on Thursday night.

5/06-5/08 (Weekend Series)

The Red Sox play the Yankees, this time at Yankee Stadium. After the Yankees got swept last weekend by the Red Sox, I can guarantee they will be looking to win this series. The Yankees can't play much worse, and can only get better. If the bats heat up, I think the starting pitching can be good enough in this series to get a 'series win' in a quick 'revenge series'. Let's take a look at taking the N.Y. Yankees to WIN the SERIES against the Boston Red Sox. 'Series odds' are usually posted by your respected book around noon time on Friday.

5/06 Arizona @ Atlanta---Zack Greinke has been terrible at Chase Field this year. Fortunately he gets to face the Braves at Turner Field and has a 25K/3BB career mark vs. current members of the Braves lineup. Aaron Blair will be making his 3rd Major League career start. Greinke has a huge experience edge here and the Diamondbacks have the much better offense. Playing way from Chase Field I think gives them a better chance of winning at this time in the season. The price will be in the -150 range, but I feel it's worth it for Greinke who has a 1.93 road ERA in two starts this season.

5/07 LA Dodgers @ Toronto---Ross Stripling has been getting progressively worse for the Dodgers every start after starting out his MLB career not allowing a hit in 7.1 innings. He gave up 5 runs to the Padres inept offense last start. I feel like the Toronto bats are overdue to crank up and facing Stripling might be just what the doctor ordered. The price on this game will be steeper than what I prefer to lay, so looking at laying the 1.5 runs is an option. This is a day game with a 1:07 EST start time which is early for the 'West Coast' Dodgers, which also gives us an advantage with Toronto here.

5/08 Milwaukee @ Cincinnati---This should be a game of inexperienced starting pitching and two of the worst bullpens in baseball being played in a hitters ballpark. I expect the total to be set at 9, or maybe 8.5 here. Neither starter should get past the 5th inning and we could see a lot more runs being scored when the relief, or lack of for that matter, comes in. Let's take a closer look at the official lineups for this game on Sunday, and if there are no major absences from the lineups, then this game is shaping up to be 'high scoring' and for an easy 'over'.
AVAILABLE PACKAGES:
As Always, take it to the books,
Covers Team
Déjà vu? Consensus on fire yet again!
CE Manager 22 hours, 1 minutes ago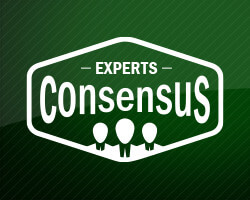 Experts Consensus is now 16-3-1 (84%), +10,588 over the last five days and 198-124-9 (61%), +$60,303 in its last 331 plays overall. To put that into perspective, the average professional handicapper winning percentage is 54% and Experts Consensus has maintained a +60% win percentage for over five months straight.
If you are not already a subscriber or you're not buying the guaranteed picks, you're simply missing out. For a limited time only, we are discounting the Consensus Monthly to $799 [regularly $999]. Join today and get access to Covers Experts' strongest picks!
Having recently updated our criteria surrounding play releases, the revamped Experts Consensus has since raked in the profits! Haven't heard of the recent changes? Let's do a quick recap:
Criteria
A minimum of three Experts must line up on the play.
There must be at least a 3:1 ratio (75%) of Experts on that side/total.
Odds and pricing restrictions in place (more details below).
Pricing
Consensus plays will be priced according to how many Experts are aligned on the play, as well as special pricing on select high odds plays:
3 & 4 Experts - $60 Guaranteed/$36 Non-Guaranteed
5 Experts - $70 Guaranteed/$42 Non-Guaranteed
6 Experts - $80 Guaranteed/$48 Non-Guaranteed
7 Experts - $90 Guaranteed/ $54 Non-Guaranteed
8+ Experts - $100 Guaranteed/$60 Non-Guaranteed
Ratings
All Consensus picks *released between (+115 & -115) odds will be rated 10* plays.
All Consensus picks *released between (+116 & +135) and (-116 & -135) odds will be rated 9* plays.
All Consensus picks *released between (+136 & +150) and (-136 & -150) odds will be rated 8* plays.
All Consensus picks *released at +151 odds and higher will be rated 7* plays.
All Consensus picks *released between -151 & -175 will be rated 7* plays; nothing to exceed -175.
*Odds/lines are ever changing and this is to indicate our star rating is based off the original line in which the pick is released at; and not the updated line at time of purchase or when placing your bet.

Now for a little history… this product was unveiled in February of 2014 and came in with a bang - earning +$26,890 of profit in its first calendar year!

Here at Covers Experts we are always trying to provide new and exicting ways to help you profit more and build your bankroll sky high! With the Experts Consensus we believe we have done just that. This product analyzes all the available paid Expert Picks and provides you with only those which align based on our strict selection criteria. Bet with confidence knowing the sharpest minds in the industry are backing your pick.

Cash in with the Experts Consensus today!
The Covers-Team

How Pros Attack the NFL in May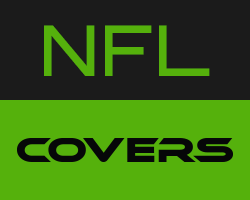 Written by: Teddy Covers
Over the past decade, the NFL betting marketplace has evolved into a year round process. The very first Super Bowl odds for 2017 came out before the Broncos beat the Panthers in the Super Bowl this past February. CG Technology posted lines for every NFL game through the first 16 weeks of the season prior to the draft. Week 1 regular season lines are widely available right now. And the NFL Season Win Total marketplace, while still a long way from 'maturity', has seen a handful of key shops, like the Westgate Superbook, post virgin numbers in recent days.
My process for handicapping the upcoming NFL season begins immediately after the draft. This is the time of year to focus on those aforementioned season win totals. My NFL prep work begins each spring with a thorough look back at last year's results.
Why look back, you ask? The answer, of course, is simple – because that's where I find my very first edges when approaching the upcoming season. If my base power rating heading into the offseason wasn't wholly accurate, it results in inaccurate adjustments moving forward. Part 1 of my process begins with a thorough examination of the schedules all 32 NFL teams played last year, looking for outliers.
I'm looking to identify teams that were better than their final records would indicate, because they faced an extremely tough slate. And I'm looking for teams that were weaker than their final records would indicate because they faced an extremely easy slate. But unlike most schedule based analysis, I'm taking my time to review every game that was played through the first 16 weeks of the 2015 campaign (discounting Week 17 results due to extreme randomness).
The widely available information that helps set the markets start with last year's results as their base point. But they don't do it thoroughly. The conventional models simply add up the combined records of every opponent a team faced to come up with their final strength of schedule for 2015 and to create the SOS for the upcoming 2016 campaign, I'll focus on last year's SOS this week, and move to the 2016 SOS in Part 2 of this article next week. Creating numbers that are more accurate than the broader market for BOTH seasons are instrumental in what I'm trying to accomplish.
The aggregate numbers for last year's strength of schedule -- the starting point for any analysis of the upcoming 2016 campaign -- can be extremely misleading. A team's final win-loss record tells us nothing about how good they actually were at the time the game was played. There were some enormous in-season power rating shifts last year, just as there are every year. Here are some key examples off the top of my head:
Did you play the Steelers when Ben Roethlisberger was hurt and Landry Jones was behind center, or did you get the full strength Pittsburgh squad? Did you get Dallas with a healthy Tony Romo or a healthy Brandon Weeden behind center? Did you get Atlanta when they were red hot to open the season going 6-1 or did you get the Falcons when they were in free fall, losing six straight. Did you get the Colts with a healthy Andrew Luck or the Colts when Luck was out and Indy was hopeless? Did you get the Chiefs early, when they were 1-5 and their confidence was shot, or did you get them when they were the hottest team in the NFL this side of Carolina over the second half of the season? Did you face the Ravens early, or did you get them down the stretch when half the roster was on IR? What about the Redskins – did you face them when they were off to a slow start, or when they were red hot down the stretch? Did you get Cinci with a healthy Andy Dalton or with AJ McCarron at QB?
I could go on and on but you get my point – when you played a team is every bit as important as who you played! Yet the markets devalue that concept entirely for at least two reasons – the analytics are time consuming and they require human judgement. There's no algorhythm that will spit out accurate numbers based on judgement calls, and my process is all about making judgement calls (with some hard numbers thrown in to ensure some semblance of accuracy).
The mainstream numbers are very clear, based on the final records for every team in 2015. Those standard models will tell you that the Dolphins, Jets, Jaguars, Redskins, Panthers and Titans played the six easiest schedules in the league last year, while the Lions, Bears, Packers, Seahawks, Rams and 49ers played the six toughest slates.
So here's what I do. I go back to my 2015 spread sheet that details my power rating numbers on a weekly basis from last year. Then I go through the schedule, using my numbers for every squad on the week the game was played. Using that formula, you'll get some significantly different results than the ones I listed above.
I also discount Week 17 results. Some teams had quit on their coach and their season, other teams were resting starters and other teams were playing their guts out to try to reach the postseason. Power rating models for the final week of the regular season are inherently flawed – that's why we see enormous line moves that week every single year.
So what does my initial schedule analysis from last year show in relation to this season? My seven toughest slates for 2015 were Cleveland, Buffalo, Dallas, Washington, Pittsburgh, the New York Giants and San Francisco. Yet when you look at the Redskins aggregate numbers from last year, you'll see the standard formula's show that they faced one of the easiest schedules in the NFL! Therefore, you already know that I'm going to have a different perception of Washington compared to the broader markets heading into the new campaign. In addition, none of the NFC North teams that had 'very tough' slates by standard metrics were 'very tough' schedules by my metrics; teams that could be slightly overvalued as a result..
On the easy side, my numbers show that Arizona, Carolina, Jacksonville, KC, Tampa Bay and Miami faced the very easiest slates in 2015, while the New York Jets, Atlanta Falcons and Baltimore Ravens also faced much easier than average slates. All of these teams should grade out a notch or two lower than their records would indicate.
The Arizona numbers, in particular, shocked me – I did not expect to see Bruce Arians squad as the team that faced the single weakest slate of opponents in the entire NFL last year. In 2015, my clients and I cashed a winning bet supporting the Cardinals Over 8.5 wins. In 2016, based on this metric alone, I'll be betting Arizona Under their win total or passing.
Next week I'll finish the thought process, writing about the next step -- identifying accurate strength of schedule numbers for the upcoming 2016 campaign.
Scorching Hot on the Bases!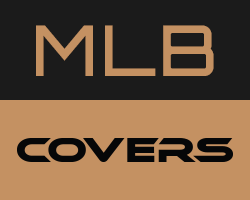 The MLB season is in full swing and baseball is one of those sports where both players and handicappers can fall victim to the dreaded "slow start".
Not to worry, as the Covers Experts have come out of the gates on fire and are currently riding some epic hot streaks on the diamond.
Jump on board and tail these 'sharps' right to the bank!
Marc Lawrence: 17-2 (89%) L19 MLB picks, with $11,826 earned
- 10* MLB Never Top of the Ticket Key Play
Larry Ness: 14-2 (88%) L16 MLB picks, with $11,854 earned
Experts Consensus: 12-2 (86%) L14 MLB picks, with $8,408 earned
- Monday 'Hit N Run' (4-0, 100%)
- Monday 'Grand Slam' (3-1, 75%)
Power Sports: 28-13 (68%) L41 MLB picks, with $8,991 earned
Steve Merril: 26-11 (70%) L37 MLB picks, with $11,284 earned
- Stay tuned for Steve's Monday MLB plays
AAA Sports: 30-19 (61%) L49 MLB picks, with $13,340 earned
Jesse Schule: 21-10 (68%) L31 MLB picks, with $7,780 earned
- MLB *Texas Chainsaw Massacre*
AVAILABLE PACKAGES:
A fresh slate of series are on tap today with plenty of opportunity to cash in. Enjoy the games and take it to the books!
- Covers Team
May Good Month/Bad Month Pitchers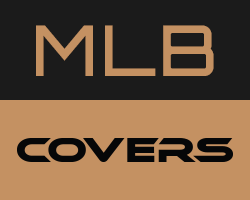 By: Marc Lawrence
Horse racing fans recognize May as the month of the Kentucky Derby and the Preakness Stakes. For baseball purists May is simply the 2nd month of the 2016 MLB season. But for die-hard baseball fans, namely those who enjoy handicapping America's pastime, it signals our annual May Good Month/Bad Month pitchers report.
Listed below are hurlers that have enjoyed a two-to-one or better success ratio in team-starts over the course of the last three seasons during the month of May. On the flip side, we've also listed pitchers that struggle in May, winning 33% percent or less of their team-start efforts. To qualify pitchers must have made a minimum of 10 starts, with at least one start each April over the last three years. And for your convenience alongside each record we break down each pitcher's greatest success or greatest failure rate either home (H) or away (A) within his good or bad month.
Note: * designates a categorical repeat appearance by this pitcher, maintaining status quo from last season's May list.
GOOD MONTH PITCHERS:
De La Rosa , Jorge • 11-3 (5-1 A)
The Colorado right-hander had a rough April and will look to find his groove this month. The normally reliable right-hander has start and stop windup and still has low 90's fastball with tail action. He will need to spot pitches better and have more control with slider and changeup to match past numbers. Update - Went on 15-day DL on 4/27 with groin.
Hernandez, Felix • 11-5 (8-3 A)
Though the "King" does not have the same velocity as a few years ago, he has more pitches he throws for strikes. Thus, he's not going to be as dominant as often, but he's making the transition away from pure power pitcher to smarter hurler to get batter out.
Hughes, Phil • 10-4 (6-1 H)
Never the ace many envisioned in his younger days with the Yankees, Hughes is a dependable starter for Minnesota, who commands low-90's fastball and spins a tight-curve. His walk-to-strikeout command is excellent but the biggest problem is staying focused inning after inning and has always been prone of losing concentration.
Porcello, Rick • 11-5 (8-1 A)
Sinker-ball pitcher who tried to become strikeout chucker with big contract in Boston last year and failed miserably. Has gone back to what he does best so far this season, which has batters beating the ball into the ground. A true No. 3 or No. 4 starter in the rotation whose not comfortable being depended on for more.
*Sale, Chris • 10-1 (5-0 A)
A true strikeout machine who, at 27, has gained the confidence to also be clubhouse leader. At 6'6 and thin, all arms and legs with funky left-side delivery, has mid to upper 90's fastball and catcher seldom has to move once target is set. Headliner of an overabundance of White Sox lefty starters.
*Scherzer, Max • 13-4 (6-1 H)
Since the middle of last season, has been pedestrian performer, more like was with Arizona, with ERA over 4.25. Scherzer depends on clean mechanics for velocity and tilt on breaking pitches. It seems to come and go without warning. Washington is looking for the pitcher they had the first half of last year as right-hand version of Clayton Kershaw when he was unhittable.
*Vogelsong, Ryan • 12-3 (6-1 A)
Now with Pittsburgh, lost starting job in spring training and now works in long relief or as spot starter. Not likely to change at 38 unless injuries occur.
*Weaver, Jered • 10-2 (6-1 H)
After shoulder issues in the spring related to tightness, which had his fastball topping out at 81-82, Weaver got stretched out and is now serviceable mid-rotation pitcher, who knows how to works counts and change speeds. Fastball still only in mid-80's but throws so many off-speed pitches his fastball is looking quicker to hitter's thus far.
Zimmermann, Jordan • 11-5 (7-1 H)
The formers Nats pitcher took an immediate liking to the American League and went 24 1/3 innings before giving up a run in 2016. Has four good pitches he can keep in the zone and is frontline hurler. For whatever reason, seldom pitches beyond the seventh inning.
BAD MONTH PITCHERS:
Hamels, Cole • 5-12 (2-6 A)
Has fit in comfortably at Texas, with still good fastball that moves late when low in the zone, excellent cutter and still one of the best changes in the game. Part of poor record is he's been on some bad teams of late in Philadelphia and has thrown better when the weather heats up, which is not a problem in Dallas.
Peralta, Wily • 3-12 (1-6 A)
Been hit hard thus far in 2016, not keeping fastball down and delivering too many room service sliders. Peralta lacks great stuff and even when he's at his best, not many swings and misses. Note: Figures represent career start marks.
***************************************************************************************************************************
AVAILABLE PACKAGES:
Pick:

Chi. White Sox

Capper:
Start:

May 4, 2016 - 8:10 PM

Offered at:

bookmaker @ 109 Chi. White Sox

Analysis:
Play - Chicago White Sox vs Buchholz.
Edges - White Sox: Carlos Rodon 5-1 last six overall home team starts; and 3-1 career team starts during May. Red Sox: Clay Buchholz 0-2 with 9.32 ERA and 1.66 WHIP away this season; and 2-7 last nine overall team starts during May.
With the BoSox 10-5 the last 15 games here in the series against the Pale Hose, we recommend a 1* play on the Chicago White Sox.
> Marc's white hot run on the MLB base paths (18-2 last twenty best bets) continues Wednesday evening with another 10* Killer Play. It's backed with a perfect winning situation inside the game and it's yours - if you act now!
show analysis
show less