NFL Sunday Kickoff - Week 12
CE Manager 12 hours, 38 minutes ago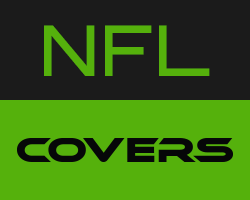 Week 12 of the NFL season is upon us and while several divisions are nearly locked up, the wild card races in both conferences are still wide open. Looking for some professional advice to guide you through this Sunday? Then you have come to the right place, as the Covers Experts are putting together a remarkable campaign.
Check out these year-to-date records on the gridiron:
Teddy Covers: 29-14 (69%), +$12,324
Power Sports: 55-38 (59%), +$10,410
Matt Fargo: 49-36 (58%), +$9,250
Jesse Schule: 47-35 (57%), +$6,152
Marc Lawrence: 28-17 (62%), $6,037
Scott Rickenbach: 40-33 (55%), +$4,004
AAA Sports: 39-32 (55%), +$3,792
Get on the winning side of Sunday's featured games:
1:00 PM ET: Minnesota vs. Atlanta (ATL -2.5, O/U 45)
- Matt Fargo's 10* NFL Sunday Enforcer
- Will Rogers' Game of the Week (NFL)
- AAA Sports' Early 10* NFL 'Big Tiger'
4:25 PM ET: Pittsburgh vs. Seattle (SEA -3.5, O/U 45.5)
- Marc Lawrence's 10* NFL Game of the Week
- Power Sports' 10* NFL POWER-BOMB
- Ben Burns' 10* NFL Sunday BLUE MARLIN
8:30 PM ET: New England vs. Denver (DEN +2.5, O/U 43)
- Jesse Schule's Game of the Year (NFL)

- Teddy's 10* Big Ticket: Pats vs. Broncos
- Big Al's Prime Time NFL Sunday Night Smash
*Best Value* - Get every NFL pick for the next 31 days from your favorite Covers Expert for only $299! Click here to pick up your NFL Monthly Pass.
Take it to the books!
- Covers Team
College Gameday - Rivalry Week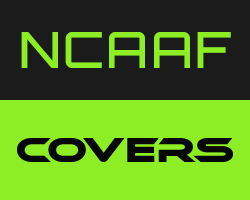 Rivalry Week is finally here and Saturday's board is loaded with blockbuster games. Want to save time and money at the same time? Let the Covers Experts do the heavy lifting for you and pad your bankroll while you sit back and enjoy the action.
Check out these sick year-to-date records on the college gridiron:
Will Rogers: 57-38 (60%), +$13,004
Larry Ness: 55-40 (58%), +$11,550
Matt Fargo: 75-59 (56%), +$11,400
Marc Lawrence: 37-23 (62%), +$10,399
Jesse Schule: 58-40 (59%), +$5,937
Teddy Covers: 34-23 (60%), +$5,514
Steve Merril: 26-19 (58%), +$4,526
Get on the winning side of Saturday's featured games:
12:00 PM ET: #8 Ohio State vs. #10 Michigan (OSU -1, O/U 47)
- Power Sports' 10* NCAAF Game of the YEAR

3:30 PM ET: #22 UCLA vs. Southern California (USC -3, O/U 62)
- Teddy's Big Game Winer: USC vs UCLA TV $$
3:30 PM ET: #14 North Carolina vs. North Carolina State (UNC -4, O/U 67)
- Merril's 10* Signature Series TV Powerhouse
7:15 PM ET: #18 Mississippi vs. #21 Mississippi State (MISS -1, O/U 64)
- SPS Saturday EGG BOWL Winner
7:30 PM ET: #6 Notre Dame vs. #9 Stanford (STAN -3.5 O/U 56)
- Schule's NCAAF Game of the Month
7:30 PM ET: #13 Florida State vs. #12 Florida (FSU -2.5, O/U 43)
- SPS Florida vs. Florida State ATS Winner
8:00 PM ET: #3 Oklahoma vs. #11 Oklahoma State (OU -7, O/U 68)
- Fargo's 10* CFB Saturday Star Attraction
*Best Value* - Get every college football pick for the next 31 days from your favorite Covers Expert for only $279! Click here to pick up your NCAAF Monthly Pass.
Take it to the books this Rivalry Week!
- Covers Team
Black Friday Sale!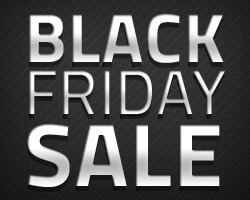 Black Friday is upon us. Hope you have your mouth guard and pepper spray.

The annual kickoff to the holiday shopping season – the Friday after Thanksgiving - has become a bit of a show. What used to be an opportunity to score a great deal on gifts is turning into a life-risking roll of the dice, getting up in the middle of the night to stand next to a bunch of strangers who will trample you in the blink of an eye if it meant scoring a cheap flat screen TV.

The "Black" in Black Friday used to mean profits but now it's taken a much more solemn meaning. Well, Covers Experts is reclaiming Black Friday and putting those profits back into the biggest shopping day of the year – as well as your pocket.

We're offering – for the first time ever in our storied history – a Black Friday Weekend Pass. That means that for only $99, you select the handicapper and get all of their plays – everything – for the entire Thanksgiving Weekend. That's Friday, Saturday and Sunday – just for $99.

Still not sold on this incredible Black Friday sale? Let us give you a hand weighing your options…

YOU WILL get an unprecedented deal on Covers Experts' top handicappers, who will do all the research and capping - giving you more time to put your feet up and enjoy the time off this holiday weekend.

YOU WON'T end up on YouTube after some 60-year-old woman tasers your face just to get her hands on the last discount iPad.

YOU WILL get to sleep in while all those suckers stand frozen in the cold at 3 a.m. for a chance to save a couple bucks on a love seat. That means you're not falling asleep during all the huge college football games Saturday.

YOU WON'T have to pick and choose which plays you want this weekend. For just $99 a handicapper, you get every single play they put out between Friday's packed sports schedule, Saturday's massive college football slate, and Sunday's NFL Week 12 action.

YOU WILL be putting your money to work for you. Cover Experts' elite team of handicappers has smashed the sportsbooks this fall. We're up over 61,000 units in the NFL alone this season with 56 percent winners in the NFL. The Covers Experts are also on fire in college hoops (up over 9,000 units) and in the NHL (up over 13,000 units with a 63 percent win rate) so you'll watch the money roll in with sports across the board while leaving your sportsbook confused about where all your sharp plays are coming from.

YOU WON'T wake up with terrifying Black Friday flashbacks after doing battle for a price-chopped laptop, only to have the damn thing be obsolete in a year. You had to drop-kick a father of four to get your hands on that thing. Doesn't seem worth it in the end – does it?

Don't wait. Like all great Black Friday sales, Covers Experts is offering this special deal for a very limited time.
Good luck with your holiday shopping!
Need Help? Contact our customer support toll free: 1-800-840-9677 or send us an email: support@coversmedia.com or you can even start up a Live Chat
Thanksgiving Thursday - Expert Picks!
Get stuffed with picks this Thanksgiving with the Covers Experts 'Turkey Special'. Purchase any two picks for this Thursday's games and get a third pick FREE!*
You heard right. Dig in with our 'Turkey Special' and get the best in picks, tips and advice for Thursday's Thanksgiving games with this limited-time special. Simply make your two purchases and then contact our Customer Support and we'll take care of the rest (details below). Need even more reasons as to why this is the best betting pick you can make this Thanksgiving... click here.
*Free pick must be equal or lesser value of your two purchased picks.
Now let's break down the NFL Thursday games:


Philadelphia Eagles vs. Detroit Lions
When: 12:30 PM ET, Thursday, November 26, 2015
Where: Ford Field, Detroit, Michigan
TV: 12:30 p.m. ET, FOX.
LINE: Even. O/U: 45
Preview: The Detroit Lions are beginning to string together some wins, just in time for their annual Thanksgiving showcase. The Lions attempt to secure their third straight victory when they host the slumping Philadelphia Eagles on Thursday. For the full game preview click here!
Available Expert picks:
Ben Burns: Burns *10 NFL Turkey Day ROAST (70% NFL Run!)
AAA Sports: AAA's 10* Thanksgiving EARLY *APPETIZER* HOT 28-13 (68%) 10* NFL RUN!
Matt Fargo: Fargo's NFL TURKEY DAY CRUSHER (HUGE 58-37 NFL YTD) EAGLES/LIONS!
Marc Lawrence: Marc Lawrence 100% ATS NFL 7* Turkey Day Roast!
Carolina Panthers vs. Dallas Cowboys
When: 4:30 PM ET, Thursday, November 26, 2015
Where: AT&T Stadium, Arlington, Texas
TV: 4:30 p.m. ET, CBS.
LINE: Panthers -1. O/U: 45.5
Preview: The Carolina Panthers are one of two undefeated teams in the NFL and Cam Newton is looking like a fine choice for MVP after a five-touchdown performance last week. The Dallas Cowboys, who host the Panthers in the annual Thanksgiving game on Thursday, are in last place in the NFC East yet still have a decent shot at winning the division. For the full game preview click here!
Available Expert picks:
Jesse Schule: Schule's 10* NFL PANTHERS vs. COWBOYS - ***PERFECT 6-0 RUN***
Power Sports: Power Sports' 10* NFL Game of the Month (Thanksgiving Day!)
Will Rogers: Rogers' *10* Thursday Afternoon ANNIHILATOR - HOT 10-4 NFL RUN!
SPS Investors: Sports Profit System (21-13 Football Run) Thanksgiving NFL!
Steve Merril: 10* Turkey Cash - Panthers/Cowboys (CBS)
Chicago Bears vs. Green Bay Packers
When: 8:30 PM ET, Thursday, November 26, 2015
Where: Lambeau Field, Green Bay, Wisconsin
TV: 8:30 p.m. ET, NBC.
LINE: Packers -10. O/U: 47
Preview: The Green Bay Packers have had their way with the Chicago Bears of late and are hoping last week's strong performance carries over. The Packers attempt to put together back-to-back wins and stay in control of the NFC North when they host the Bears on Thursday. For the full game preview click here!
Available Expert picks:
Al McMordie: PERFECT 10 CLUB: BIG AL's 100% (10-0 ATS) THANKSGIVING NFL FOOTBALL WINNER!
Teddy Covers: Epic 38-16 NFL Season! Packers- Bears Turkey Day$$
Larry Ness: Larry's NFL Wk 12 Las Vegas Insider (47-23 s/2012)
Scott Rickenbach: Rickenbach 10* Thu NFL *GAME OF THE MONTH* (88% L3 Yrs!)
Let the best sports handicappers in the business at Covers Experts take the stress out of winning. We're giving thanks to our customers with our Turkey Day Special by offering a "Buy 2, Get 1 Free" limited-time promotion on our top picks for Thursday's action.
So what are you waiting for? Let us ease your stress load and fill your wallet this Thanksgiving!
P.S. Stay tuned for our 'Black Friday Sale' starting Thursday at 5 PM ET !!
Happy Thanksgiving from the Covers-Team!
Need Help? Contact our customer support toll free: 1-800-840-9677 or send us an email: support@coversmedia.com or you can even start up a Live Chat
This Week's Best Spot Bets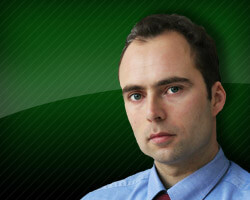 Spot bets are classic handicapping practices that have proven profitable no matter what sport you're betting. Whether it's a team looking past this week's opponent, one coming off a hard-fought victory, or a rough patch of schedule, bettors can find value picking their spots. Covers Expert Ben Burns points out his favorites:
Letdown spot
The FAU Owls nearly put their program on the map and shook up the college football power rankings but missed out on a massive win over Florida, losing to the Gators 20-14 in overtime as 28.5-point road underdogs in Gainesville Saturday. The Owls battled back in the second half to force the extra frame but couldn't keep pace with their SEC opponent in crunch time.
Florida Atlantic now must wipe away the tears for a C-USA showdown with Old Dominion Saturday. The Monarchs opened as 4.5-point underdogs but have watched that spread come down a half a point since post. Old Dominion seems like a live home dog against a two-win FAU team coming off a crushing defeat.
Lookahead spot
The Chicago Blackhawks are out West for the holiday weekend, starting with a game against the San Jose Sharks Wednesday night. The Blackhawks not only will be looking past the Sharks to the Thanksgiving Thursday – a day off on the NHL schedule – but have two huge games ahead on this road trip.
Chicago has a rematch with the Anaheim Ducks, who they battled for seven games in last year's postseason, Friday night. And then the Blackhawks play the Los Angeles Kings, who they lost to in the Western Conference final two seasons ago, Saturday night. With some time off and two massive rivalry games ahead, Chicago could get caught looking past San Jose Wednesday.
Schedule spot
The Atlanta Hawks are having a tough time replicating the success of last season, when they surged to the top of the Eastern Conference. Atlanta finished with 60 wins and held its own against non-conference opponents as well, going 22-8 against Western Conference competition. This season, the Hawks are just 3-2 SU and 2-3 ATS versus the West and have a daunting road schedule ahead.
Atlanta plays three games in four nights, starting with a stop in Minnesota Wednesday. The Hawks already lost at home to the Timberwolves this month, falling 117-107 as 8.5-point favorites. Following the Thanksgiving Thursday, Atlanta is back at it with games at Memphis Friday and San Antonio Saturday. Overall, for the week, the Hawks play four games in five nights with the holiday in between.
Thanksgiving Day Special: Purchase any two picks for this Thursday's games and get a third pick FREE! Click here to take advantage of this tasty offer!

Pick:

Detroit

Capper:
Start:

November 29, 2015 - 2:00 PM

Offered at:

betonline @ -133 Detroit

Analysis:
Al McMordie was 6-3 on Saturday, including a big winner in Hoops on Wyoming. Al's now 16-4 his last 20 in Hoops, and he's featuring his 10* College Basketball Game of the Week today, backed by a 13-1, 93% ATS angle! If you enjoyed Al's NCAA Game of the Month Winner on Cal Riverside 10 days ago, don't miss this big play in EARLY ACTION! Go get it!
At 2:05 pm, our complimentary selection is on the Detroit Red Wings over the Florida Panthers. This is the only game on the NHL ledger today as the Panthers travel north to face the Red Wings for the first time this season in this matinee. And with their recently re-discovered scoring touch, the Red Wings are hoping to take a page from the local football team and do to the Panthers on this holiday weekend what the Lions did to the Philadelphia Eagles on Thanksgiving. The Wings appear to be healthy now - or at least healthier - with the returns of Centers Pavel Datsyuk and Brad Richards and the impact of having both of these leaders on the ice has been evident on the scoreboard. After an eight-game stretch from October 27 thru November 14 in which the Wings scored more than two goals on just one occasion (and went 4-4 as a result), they have since gone 4-2 and netted three or four goals in each of those four victories. So the fact that Florida has won the last four meetings here at Joe Louis arena or that the road team is 6-1 in the last seven meetings should not really be a concern this afternoon, especially since it's the Panthers who are now in the midst of a scoring slump, going 1-3 in their last four games as a result. The Wings are 5-0 in their last five games vs. a team with a losing record. Take Detroit. As always, good luck...Al McMordie. And don't miss our RED-HOT Hoops Winners, as we cashed Wyoming last night, and are 16-4 our last 20 on the basketball hardwood. Today, we're featuring NBA and College Basketball DAYTIME WINNERS, including our NCAA Game of the Week. Go get 'em.
show analysis
show less