NBA Western Conf. Betting Road Map
CE Manager 12 hours, 56 minutes ago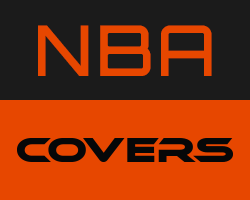 The NBA Playoffs are underway and the battle to represent the West in the NBA Finals is on. Covers Expert Steve Merril breaks down four important betting notes to be aware of when capping Western Conference matchups this week.

Spread Watch

San Antonio and Los Angeles were two of the hottest teams in the NBA in the second half of the season. The Spurs went 21-8 SU after the All-Star break while the Clippers went 21-7 SU during that same span. San Antonio won their games by an incredible +10.3 points per game while the Clippers won by an average of +7.6 points per game. This is the best first round series from a competitive standpoint, but that wasn't the case in Game 1 when the Clippers won by 15 points (107-92). I would expect the games to be much closer going forward.

Total Watch

Dallas and Houston played a high-scoring and entertaining game on Saturday. The Mavericks and Rockets have played little defense recently, but Dallas head coach Rick Carlisle has been a good tactician in multiple games against the same opponent. Game 1 had 226 points scored which easily eclipsed the closing total of 212.5, forcing the oddsmakers to increase Game 2's total by 2.5 points up to 215. The value bettors will be looking to play the Under near tip off as the Over is likely to take the early money.

Injury Impact

New Orleans is already up against it versus Golden State, and the Pelicans need everybody healthy in order to have a slight glimmer of hope. Reports are out that point guard Tyreke Evans had a MRI on his knee, and his status going forward is up in the air. The MRI on his swollen left knee showed a deep bone bruise. Evans has some pain, particularly when trying to push off. Keep an eye on Evans as New Orleans needs their guys 100% healthy against the Warriors in this series.

Playbook

Portland and Memphis had a slew of injuries down the stretch, and it is unknown which players are going to miss some time in this series. The Blazers had six players listed as either probable, questionable or doubtful for Game 1. Memphis had four players listed the same. The Blazers were only without Arron Afflalo while everybody played for the Grizzlies in their 100-86 win. Portland played four starters 36 minutes or more while only one Memphis starter (Marc Gasol) played more than 36 minutes.
***Listen to Steve's NBA Playoffs Podcast and receive a FREE $40 Best Bet!***
Five Experts Post +70% Weekend!
CE Manager 22 hours, 22 minutes ago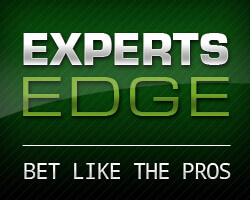 It is a busy time of year in the sport world, and our Experts are heating up! Check out these weekend performances:
Jesse Schule: 12-4 (75%), +$5,300 - NHL Game of the Week
AAA Sports: 8-2 (80%), +$5,236 - NBA Game of the Week
Nick Parsons: 9-3 (75%), +$5,018 -MLB & NBA Triple Pack
Doc's Sports: 11-1 (92%), +$4,660 - Bucks/Bulls Slam Dunk

Will Rogers: 10-6 (63%), +$2,860 - 3-Game NBA Pass
Ben Burns: 8-4 (67%), +$2,523 - 10* MLB Personal Fave
Soccer Authority: 1-0 (100%), +$832 - Champions Lge. Blowout

Playoffs are in full swing and we have you covered for a big Monday night!
NBA
8:00 PM ET: Milwaukee vs. Chicago (Bulls -8, O/U 186.5)
10:30 PM ET: New Orleans vs. Golden State (Warriors -12.5, O/U 205)
NHL
7:00 PM ET: N.Y. Rangers vs. Pittsburgh (Penguins +100, O/U 5)
8:00 PM ET: St. Louis vs. Minnesota (Wild -135, O/U 5)
9:00 PM ET: Anaheim vs. Winnipeg (Jets -140, O/U 5)
For even more value, pick up an NBA Playoffs Pack for only $395 or an NHL Playoffs Pack for just $199, and get all picks right through the finals.
P.S. Our Experts Consensus plays are on a roll: 25-11 (69%), +$12,060 L10 days. Check out which picks our Experts have aligned on today.
Covers is your home for the best in sports betting advice.
Covers-Team
NBA Eastern Conf. Betting Road Map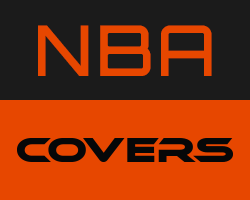 The NBA Playoffs are underway and while the Western Conference grabs most of the headlines, there are some intriguing battles brewing in the East as well.
Here's a guide to approaching the East matchups in the opening week of the postseason.

Spread watch
The Milwaukee Bucks have dropped the cash in back-to-back games after being one of the best bets in the league for much of the season.
They're up against a Chicago Bulls squad that seems to be coming together at the right time, winners of three in a row ATS.
We're actually looking at a shorter pointspread in Game 2 than we saw in Game 1, when the Bucks didn't come all that close to covering. Moving forward, I do feel there will be value with Milwaukee but I'm not convinced the zig-zag theory works in this particular series. A return home should give the Bucks a boost in Games 3 and 4, where I expect them to earn at least a split.

Total watch
Entering the playoffs, the 'over' had cashed in each of the Wizards last three games. That streak came to an abrubt halt in Game 1 of their East quarter-final series against the Raptors, however, and I believe we'll continue to see value with the 'under' as the series progresses.
This matchup features a contrast in styles, as the Wizards try to slow things down while the Raptors do everything they can to coax a track meet. We saw the Wiz win out in the opener and with Kyle Lowry still playing at less than 100%, I'm not sure the Raptors can stem the tide in Game 2 on Tuesday.
The oddsmakers have dropped the total in advance of Game 2 but will it prove to be enough to foil 'under' backers? I don't think so.

Injury impact
Let's go back to the Raptors and Kyle Lowry for a moment. Lowry isn't the only Toronto player that is performing at less than full strength but he's the most important.
After being held to only seven points in Game 1 against the Wizards, Lowry will be called on to bounce back and lead the charge in Game 2 but is he physically capable of doing so at this point?
The Raptors are going to need some of their depth guys to step up and will certainly need continued steady contributions from the likes of Greivis Vasquez and Lou Williams. Note that all four Raptors to come off the bench scored in double-figures in Game 1.

Playbook
The Boston Celtics left it all on the floor in Cleveland in Game 1 but it wasn't nearly enough as they fell by double-digits.
Give Celtics head coach Brad Stevens plenty of credit. He'll have his team ready for Game 2 even if this series is more than likely going to be a losing venture. Don't count on the C's pushing the pace the way they did early in Game 1. Boston scored 31 points in that quarter but couldn't keep up the pace, allowing 35 points in the second quarter and the Cavs never looked back from there.
If the Celtics are to have any chance of hanging around in this series they need to get physical and turn it into a slugfest. That's easier said than done and even in that setting, they probably don't have the horses to win more than a game or two.
*Sean went an impressive 28-16 (+$11,252) in last year's playoffs. His Monday card is now available*
NBA Sunday: Keys to Victory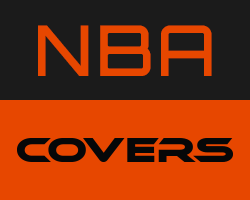 Sunday's action gets underway with the Cavs' return to the postseason and culminates with a road test for the defending champs. Our Experts have you covered for all four games.
3:00 PM ET: Boston vs. Cleveland (Cavs -11.5, O/U 204)
5:30 PM ET: Brookly vs. Atlanta (Hawks -10.5, O/U 205)
8:00 PM ET: Portland vs. Memphis (Grizz -5, O/U 189)
10:30 PM ET: San Antonio vs. L.A. Clippers (Clips -1, O/U 207)
Unsure of who to go with? Check out these 2014 NBA Playoff records:
AAA Sports: 37-19 with $15,210 earned
Sean Murphy: 28-16 with $11,252 earned
Larry Ness: 30-19 with $9,583 earned
Don't forget, NBA Playoff Packs are on sale for only $395. Get the best in basketball picks, tips & advice right through the finals.
***Our Experts Consensus plays are heating up: 8-2 L10! Check out which picks our Experts have aligned on today***
Covers is your home for postseason betting.
Covers-Team
UFC on Fox 15 Preview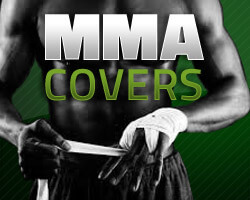 Ultimate Fighting Championships (UFC) is back once more with a free event tonight in Newark, New Jersey, which is headlined by a pivotal middleweight bout between a pair of top contenders. Here's the outline for tonight's show:

*Main Card*
Lyoto Machida (22-5) vs. Luke Rockhold (13-2)
Jacare Souza (21-3) vs. Chris Camozzi (21-9)
Cub Swanson (21-6) vs. Max Holloway (12-3)
Felice Herrig (10-5) vs. Paige VanZant (4-1)

*Preliminary Card*
Jim Miller (24-5, 1 NC) vs. Beneil Dariush (10-1)
Ovince Saint Preux (17-6) vs. Patrick Cummins (7-1)
Corey Anderson (4-0) vs. Gian Villante (12-5)
Takeya Mizugaki (20-8-2) vs. Aljamain Sterling (10-0)
George Sullivan (16-3) vs. Tim Means (23-6-1)
Diego Brandao (18-10) vs. Jimy Hettes (11-2)
Eddie Gordon (7-2) vs. Chris Dempsey (10-2)

This event is special because of the main event of the evening, which features two former champions. Luke Rockhold entered the UFC as the reigning Strikeforce middleweight champion, and has quickly burst onto the scene, having won his last three fights in devastating fashion. Lyoto Machida was the former UFC light heavyweight champion and while he came up short in his last bid to win the middleweight crown, it was one of the best fights of 2014. Both men are vicious strikers with excellent ground games, so this fight is expected to be a very entertaining stand-up affair with the winner potentially earning a shot at the title.

Another fight to keep an eye on is the featherweight bout between Cub Swanson and Max Holloway. Swanson had his six-fight winning streak snapped by Frankie Edgar a few months ago, while the upstart Holloway has won five straight entering this bout. If Holloway is victorious, he'll be right in the mix among the top contenders at 145 pounds while if Swanson wins, he'll be right back on track in the division. Both men are very entertaining strikers and this fight has the potential to be a barnburner should it stay on the feet.

Several top prospects in the promotion will also be on display. Former Ultimate Fighter season 19 winner Corey Anderson looks to prove he's the real deal at light heavyweight while unbeaten bantamweight prospect Aljamain Sterling will face his toughest test yet against Takeya Mizugaki as he begins his climb up the 135-pound ladder. The main card will also
feature a women's strawweight fight between Felice Herrig and Paige Vanzant. VanZant is just 21 years old and is looking for a statement win as she looks to enter the title mix.

Feel free to check out our bets for the event. Our UFC on Fox 15 plays (including a free bet) are now posted.

Good luck!
Pick:

San Francisco

Capper:
Start:

April 21, 2015 - 10:15 PM

Offered at:

5dimes @ 112 San Francisco

Analysis:
Nick Parsons continues to cause problems for the books. Nick ground out a small profit in MLB yesterday four the fourth day in a row. it should have been much bigger but Cleveland blew a 3 run ninth inning lead. Nick pushed his NBA playoff record to 6-1 with the Bulls win. Nick has three plays up in the NBA, MLB and the NHL for today.
Nicks analysis will be up soon.
show analysis
show less