Another Sweep by Jesse Schule!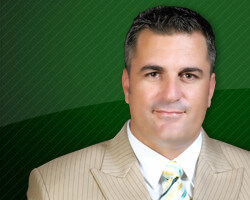 It is that time of year again. Covers Expert Jesse Schule has found his groove and is picking winners at an amazing clip (79% L7 days). If the last two years are any indication, this is just the beginning - as Jesse has a habit of destroying the books in the month of March. Check out some of these eye-popping numbers:
NCAAB L2 Weeks - 26-8 (76%), +$13,712
NHL in 2015 - 58-37-1 (61%), +$6,837
All Sports s/Jan 1, 2014 - 1112-844-28 (57%), +$89,773
Jesse has a loaded Tuesday card with 7 strong plays available:
Schule's NHL ULTIMATE of the ULTIMATE
Schule's NHL BEAST of the EAST
Schule's NHL Total Recall T-E-R-M-I-N-A-T-O-R
For even more value, take advantage of one of Jesse's many subscription options:
Jump on board with the "Iceman" today, and take it to the books!
P.S. Our Experts Consensus product (12-5, +$6,700 L7 Days) has a new pricing format:
- Monthly Subscriptions are now only $995 (savings of over $350!).
- Individual Picks now range from $60-$100 guaranteed, depending on how many experts have aligned.
- Pick Packs are now available whenever 3 or 5 Consensus plays are released (33% discount off regular price).
Make Covers your only source for world class betting advice.
Covers-Team
NCAA Tournament Value Futures Odds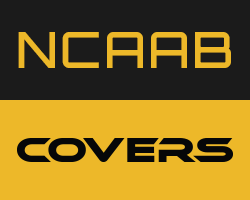 The start of the month of March can mean only one thing: let the madness begin. Looking at some recently updated betting odds to win this season's men's NCAA Tournament, Doc's Sports has found some serious value in a few of the teams that should figure prominently in this year's Big Dance.
Wichita State Shockers +6300
The Shockers could be gearing up for another long run come tournament time with just one loss in their last 18 games. They closed out play in the Missouri Valley Conference with a 74-60 victory against Northern Iowa this past Saturday to avenge their only loss in the MVC this season. Wichita State features a trio of players scoring in double figures, led by junior guard Ron Baker, who is averaging 15.2 points per game. The team is scoring an average of 70.4 points a game to complement a defense that is holding opponents to just 55.9 points at the other end of the court.
Utah Utes +2000
The Utes blew a golden opportunity to keep the pressure on Arizona for this season's Pac-12 regular-season title in Saturday's 63-57 loss to the Wildcats, but this is still a team that nobody should ignore come tournament time. Utah is 21-5 on the year with a solid 12-4 record in conference play. It should be able to quickly bounce back from a pair of tough losses in its last three games behind an offense that is averaging 72.4 PPG while shooting a rock-solid 48.8 percent from the field. Defensively, the Utes are ranked eighth in the nation in points allowed (55.8), which can go a long way towards winning games later this month.
Villanova Wildcats +1700
Villanova wrapped up the Big East regular-season title already on the strength of a 10-game winning streak heading into Tuesday's matchup against Creighton. The Wildcats are now 27-2 on the year and in solid position to claim a No. 2 or possibly even a No. 1 seed for this year's NCAA Tournament if they continue winning games and get a few breaks along the way. Villanova is another team that has shown some solid balance on both ends of the court with an offense that is averaging 75.7 PPG while shooting 46.6 percent from the field and a defense that is holding teams to 61 points a game. The Wildcats have six different players averaging at least nine points a game, and they are ranked 15th in the nation in assists (15.8).
Virginia Cavaliers +1000
Virginia remains the No. 2-ranked team in the nation in the AP's Top 25 with an overall record of 27-1 while going 15-1 in the ACC, but it still appears to be overshadowed in that conference by the Duke Blue Devils. A big reason why many experts are discounting the Cavaliers' chances to win it all this season is the loss of junior guard Justin Anderson, who remains out of the lineup for the foreseeable future with a fractured finger. He was the team's second-leading scorer with 13.4 PPG, but Virginia's success this season has been built around a shut-down defense that is ranked first in the nation in points allowed (50.1). The Cavaliers have actually lowered this average to 47.9 points over the course of their last seven games.
Wisconsin Badgers +625
The Badgers have already claimed at least a share of the Big Ten regular season title with a record of 14-2 heading into their final two conference games, and overall they are 26-3 on the year. Sometimes all you need is one dominant player that can get hot at the right time to lead a team to a national title, and Wisconsin may have just the man in senior forward Frank Kaminsky. He has been a force all season long with 18.1 points, 8.3 rebounds and 2.5 assists a game, and, aided by a strong supporting cast, the Badgers are averaging 71.5 PPG while shooting an effective 47.8 percent from the field. In a reoccurring theme with most of the teams on this list, Wisconsin does its best work on the other end of the court behind a defense that is allowing an average of just 55.8 points a game.
Jesse Schule's Dominance Continues!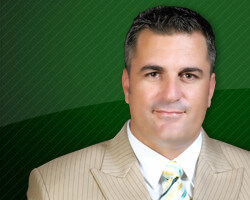 It is an exciting time of year in the sports world - the NBA and NHL playoff push is on and March Madness is right around the corner. Covers Expert Jesse Schule could not have picked a better time to go on a run for the ages. Coming off a 13-3 weekend, including a perfect a 7-0 Sunday, the best is still yet to come. Check out these incredible numbers:
NCAAB L2 Weeks - 25-8 (76%), +$13,212
NHL in 2015 - 57-37-1 (61%), +$6,337
All Sports s/Jan 1, 2014 - 1112-844-28 (57%), +$88,773
Jesse has two more strong plays on his Monday card and is eyeing another sweep:
Schule's NHL GRIM REAPER B-L-O-W-O-U-T!
For even more value, take advantage of one of Jesse's many subscription options:
Jump on board with the "Iceman" today, and take it to the books!
P.S. - In case you missed it, our MMAOddsbreaker cashed another winner at UFC 184 on Saturday - making it 7 in a row. UFC 185 takes place in two weeks from Dallas, Texas. Get ready for this blockbuster event by picking up your Weekly Event Pass now for only $60!
Make Covers your only source for world class betting advice.
Covers-Team
NBA Eastern Conference Betting Road Map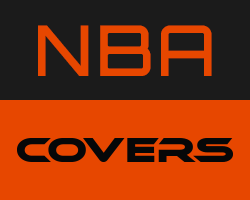 The first full week of March is upon us and the playoff race has tightened up considerably in the NBA's Eastern Conference.
Here are four teams to keep an eye on, along with angles to consider in the coming week.

Spread watch
The Toronto Raptors are reeling right now. Which is really something considering just over a week ago they were coming off one of their most impressive wins of the season, a 25-point rout of the Hawks in Atlanta.
Entering the new week, Toronto has dropped five games in a row, both SU and ATS, with the most recent setback coming against the lowly Knicks. They'll get a chance to right the ship on Monday night in Philadelphia, but I see no value laying any number of points with the Raptors right now.
The week gets tougher from there, with matchups against the Cavs, Hornets and Thunder. My advice; fade the Raps as a favorite, and back them as a sizable underdog.

Total watch
We've seen the 'over' cash in three straight games involving the Knicks, but chasing that streak is like going after fool's gold as far as I'm concerned.
Only two of those three contests went 'over' in regulation time, and in one of those games the Knicks put up only 94 points. Entering the new week, New York ranks 29th in the NBA, averaging just 93 points per game. It remains a predominantly 'under' team, having posted a 26-31-1 o/u mark this season.
The Knicks will go up against the Pacers twice over the next seven days, following a home date with the Kings on Tuesday. Look for value playing the 'under' in those three tilts.

Injury impact
The Chicago Bulls are playing well right now but will undoubtedly be tested this week. Already depth-shy after losing Derrick Rose for the rest of the season, they were dealt another blow with Taj Gibson suffering an ankle injury against the T'Wolves on Friday.
Pau Gasol is expected to be back in the lineup on Sunday as the Bulls host the Clippers but Gibson is doubtful, with his status in question for the week ahead as well.
It's a week that sets up as a real grind for Chicago. It will play four games in six nights beginning on Tuesday night at home against Washington. The Bulls are 1-3 ATS when playing without Gibson at home this season.

Playbook
I touched on the Boston Celtics in this column two weeks ago, talking about the possible changes they would be in for with the then-impending trade deadline.
Since then, we've seen the C's work their way back into playoff contention. By Monday, Boston could find itself in a tie for the eighth and final playoff spot in the East (although that would take an improbable win over the Warriors on Sunday).
The pressure has been off but it's sure to ratchet up this week, as Boston faces a stretch of three games in four nights, with two of those coming on the road.
The Celtics have been rolling along offensively but I expect Brad Stevens to have his team focus on tightening things up defensively moving forward. The addition of Isaiah Thomas has given the offense a real boost but this is a team with a slim margin for error and can ill afford to ease up at the defensive end of the floor. Look for value backing the C's and playing the 'under' this week.
Sunday Betting Forecast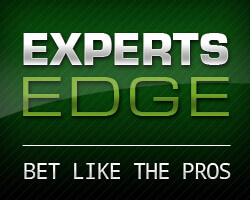 With the action heating up across all three leagues, there is no better time to jump on board with our experts. Sunday's card offers plenty of value and our team has you covered for today's top NBA, NCAAB, and NHL matchups.
NBA
1:00 PM ET: L.A. Clippers vs. Chicago
3:30 PM ET: Cleveland vs. Houston
6:00 PM ET: Charlotte vs. Orlando
6:30 PM ET: Oklahoma City vs. L.A. Lakers
8:00 PM ET: New Orleans vs. Denver
NCAAB
2:00 PM ET: Southern Methodist vs. Connecticut
3:00 PM ET: Oregon St. vs. California
3:30 PM ET: Marquette vs. Providence
4:00 PM ET: Michigan St. vs. Wisconsin
7:00 PM ET: Oregon vs. Stanford
7:30 PM ET: Purdue vs. Ohio State
8:30 PM ET: Arizona St. vs. Colorado
9:30 PM ET: Washington St. vs. UCLA
NHL
4:00 PM ET: Los Angeles vs. Winnipeg
5:00 PM ET: Columbus vs. Pittsburgh
7:00 PM ET: Toronto vs. Washington
8:00 PM ET: Anaheim vs. Dallas
9:30 PM ET: St. Louis vs. Vancouver
Don't forget, subscriptions offer the best value - Sign up for a Weekly or Monthly package and take it to the books!
Finish your weekend off in style.
Covers Team
Pick:

Milwaukee

Start:

March 4, 2015 - 10:30 PM

Capper:

Offered at:

pinnacle @ 12.5 -105 Milwaukee

Analysis:
Play - Milwaukee Bucks (Game 725).
Edges - Bucks: 6-1 ATS away with no rest versus non-conference opponents. Warriors: 5-15 ATS home in this series, including 0-5 ATS the last five.
With the Warriors returning home off a lengthy road trip, and the Bucks entrenched in a road trip of their own, we recommend a 1-unit play on Milwaukee. Thank you and good luck as always.
• Marc's Famous 4* Qualified Last Home Game Plays are legendary - and they are also undefeated this season. Best of all another Qualified Last Home Game Play winner is waiting for you now - don't miss out!
show more
show less