Sunday Night Baseball: Preview
CE Manager 3 hours, 35 minutes ago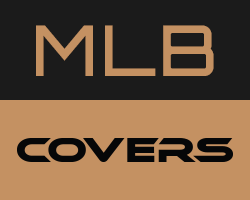 8:08 PM ET: L.A. Dodgers vs. St. Louis Cardinals | STL +130 O/U: 9
Probable: LAD Scott Kazmir (R) | STL Mike Mayers (R)
The Los Angeles Dodgers look to conclude their road trip with a winning record when they visit the St. Louis Cardinals on Sunday night for the rubber match of their three-game set. Los Angeles dropped the series opener in 16 innings before rallying for four runs in the third inning and three in the sixth en route to a 7-2 triumph on Saturday that evened its record on the trek at 4-4.
Corey Seager is riding a seven-game hitting streak during which he is 14-for-35 while Justin Turner is 14-for-37 with five home runs and 14 RBIs over the first eight games of the Dodgers' trip. St. Louis managed only six hits as its winning streak ended at five games. Aledmys Diaz had his string of four straight two-hit performances come to a halt, but the 25-year-old Cuban did record a single Saturday to run his hitting streak to five contests. The Cardinals are 6-3 on their 10-game homestand and trail Miami by one game and Los Angeles by two for wild-card spots in the National League.
Kazmir won his sixth consecutive decision on Tuesday as he allowed one run and four hits while registering eight strikeouts in seven innings at Washington. The 32-year-old native of Houston is unbeaten in his last 12 starts, last losing on May 9 to the New York Mets. Kazmir produced his longest outing of the season five days later against St. Louis, giving up three runs - two earned - and five hits over 8 2/3 frames to improve to 2-0 with a 3.20 ERA in three career starts versus the Cardinals.
Mayers was scheduled to start for Triple-A Memphis on Saturday but instead was brought up to make his major-league debut. "I'm looking to pitch well, and whatever happens after that is out of my control," the 24-year-old from Ohio told the Cardinals' website. "But hopefully I can make a good impression that will stick in their head a little bit." Mayers has split this season between Memphis and Double-A Springfield, going a combined 8-5 with a 2.62 ERA in 18 starts.
WALK-OFFS
1. Cardinals OF Matt Holliday is 4-for-13 lifetime against Kazmir, with half of the hits being solo home runs.
2. Los Angeles 1B Adrian Gonzalez has hit safely in 17 of his last 18 games at Busch Stadium.
3. Seven of St. Louis 1B Matt Adams' last eight hits have been for extra bases.
********************************************************************
Expet Picks:
Al McMordie's MLB Game of the Month
For all Sunday MLB Expert Picks, click here.
SAVE BIG AND WIN BIG with the MLB Monthly Package - 31 days of baseball picks from your favorite capper for just $299.
Take it to the books!
- Covers Team
Have You Redeemed Your 2 Free Picks?
CE Manager 22 hours, 46 minutes ago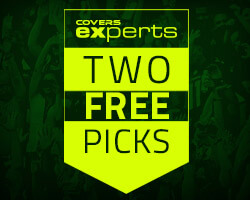 Becoming a Covers Experts member has never been as good as it is today. Not only will you get access to the very best in picks, tips and advice from industry leading handicappers, but we'll even let you try out our product for FREE!

You heard right. Join today and we'll give you two FREE winning picks (no purchase necessary). Here's how it works: add a credit card to your existing Covers account and once your account is verified, contact us to get your picks and cash in! Don't worry, you can redeem your two free winning picks at any time – they'll never expire.

As well, once your account is active you'll be able to purchase freely and access any picks which you have already bought. To view your chosen picks, simply click on the My Experts tab that is located on the top right-hand corner of the Covers Experts page beside the shopping cart.

New to Covers Experts? Well then this offer is for you! Get two FREE winning picks – no purchase necessary.

Click here to get started!

Customer Support: 1-800-840-9677
(10am - 10pm EST Mon to Fri. 9am - 10pm EST Sat - Sun)

Email us at: experts_support@coversmedia.com
Saturday Outlook: MLB Profits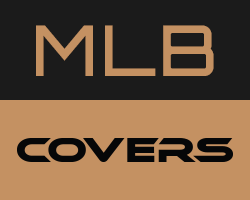 We are now a week or so into the second half of the MLB season and the Covers Experts are showing some massive profits this year. Saturday's card offers plenty of opportunity to pad your bankroll for the weekend. Find out who to follow down the stretch!
Top MLB Cappers for the Month of July:
Power Sports: 39-19 (67%), +$10,290
Power Sports is having a DREAM MLB SEASON (Up $21,000 so far!) Also, 10-1 YTD in CFL/AFL (Perfect 6-0 CFL)
Brandon Shively: 26-21 (55%), +$7,130
Brandon delivered his strongest MLB Runline Play of the Season last night with a WIN on the Mariners to improve to 6-0 his L6 MLB Games of the Week/Month. Saturday he has TWO 10* RELEASES and BOTH are on the RUNLINE.
Al McMordie: 21-13 (62%), +$3,640
Recognized as a leader in the industry Big Al has been known to crush books in all different sports. Currently: 35-20 MLB run, 68-42 Football run, and is an AMAZING 284-203 in Pro Football since 2003!
Big Al's 78% Baseball Division S*M*A*S*H!
AAA Sports: 27-14 (66%), +$4,024
AAA has spied a couple of great investment opportunities on Saturday. Still 10-5 +$1,772 ALL L7 days, 28-18 in July, 39-18 +$9,360 MLB L30 days and 129-88 +$18,561 MLB YTD!
AAA's Situational Putching Mismatch
Larry Ness: 35-25 (58%), +$2,016
Ness was 3-1 on Friday, highlighted by CFL GAME OF YEAR on Saskatchewan and going 2-1 in MLB. If you've ever thought about jumping on board and giving Larry a "test drive," then Saturday is the day! Ness steps out with a quartet of "fan favorite" MLB releases including:
MLB Daytime Dominator | MLB 10* Situational Stunner
Ness' Weekend Wipeout Winner | Ness' L.V Insider
For all Saturday MLB Expert Picks, click here.
SAVE BIG AND WIN BIG with the MLB Monthly Package - 31 days of baseball picks from your favorite capper for just $299.
Take it to the books!
- Covers Team
How do you start using Steamwire™?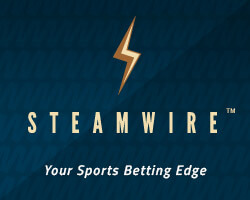 Here at Covers we like to keep things simple. That includes how to sign up for and start using Steamwire™. We also like free stuff because, let's face it, nobody likes risk, especially in sports betting. That's why we offer a FREE Steamwire™ trial period for 30 days with no obligation. Now you can use Steamwire™ for a full month before you buy.

How exactly do you start using Steamwire™? We'll break it down for you:

1. Create your FREE Covers member account
2. Purchase your FREE Steamwire™ 30-day trial
3. Access Steamwire™ on mobile, PC, tablet or Twitter
3. Get the Steamwire™ mobile app from the iOS app store or Google Play
5. After 30 days, your subscription will auto renew for only $19.99/month

Steamwire™ is only $19.99 per month – that's less than $1 a day! That's a pretty amazing deal when you think about it. For the price of a single subscription, get access to picks & analysis from a team of Covers Experts.

Pssst: pass it on! Refer a friend to Steamwire™ and get a Non-Guaranteed FREE Expert Pick of your choice. Sign them up and you'll get a free credit towards any individual Non-Guaranteed Expert Pick. Contact Covers Customer Support today to learn more!

Have more questions about Steamwire™? Make sure to visit Covers.com to check out Steamwire™ FAQs to make sure you get the most out of your FREE 30-day trial. Also feel free to email us or call Covers Customer Support at 1-800-840-9677.

The Covers Team
CFL Week 5: Top Cappers & Hot Picks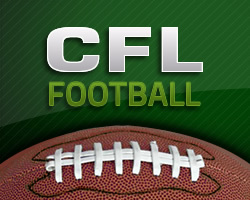 For all the football fans out there looking for some action before NFL and NCAAF return, the CFL is a great option. It is a wide open game that offers no shortage of excitement and can be very profitable to wager on.
If you are new to the game, let the Covers Experts guide you in the right direction. They know how to spot winning angles north of the border.
Top Cappers Through Week 4:
Power Sports: 6-0, (100%), +$6,000
Larry Ness: 6-2 (75%), +$3,650
Brandon Shively: 3-1 (75%), +$1,680
Will Rogers: 6-4 (60%), +$1,660
Hot Picks For Week 5:
*10* CFL Game of the Week (Power Sports)
- It's only July, but already Power Sports has a *STUNNING 10-1 YTD Football Record* (CFL/Arena) including a PERFECT 6-0 start in CFL! There hasn't been anything to his liking in CFL the past two weeks, but Power returns "North of the Border" here w/ an opportunity that's WAYYYY too good to pass up on! He HIGHLY recommends that you do the same.
- 32 year handicapping veteran Larry Ness' selective approach on the gridiron in 2016/17 is already paying massive dividends. Congrats to the many which have been on board! Ness is a powerful 6-2 (75%) to open the 2016 CFL season and he's looking to make a profound statement this week, it's his one and only 10* CFL "GAME OF THE YEAR!"
Rogers' *10* CFL Game of the Month
- Will Rogers is sitting on a STACK of $$$ "a mile high" thanks to an EXTRAORDINARY run the last two-plus months! Therefore, it shouldn't be surprising to find that CFL has "added to the pile" as The Coach went a PERFECT 2-0 last week, nailing TWO 10*s! Speaking of 10*s, Rogers' CFL G.O.M. for June saw B.C. beat Calgary OUTRIGHT! Here's July's #1 play!
For all Week 5 CFL Expert Picks, click here.
BEST VALUE:
CFL Regular Season Package - get all remaining regular seaosn picks from your favorite capper for just $249.
Take it to the books!
- Covers Team
Sorry, today's free pick is not available at this time. Please check back soon.