Have You Redeemed Your 2 Free Picks?
CE Manager 7 hours, 43 minutes ago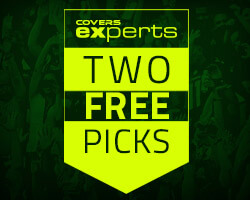 Becoming a Covers Experts member has never been as good as it is today. Not only will you get access to the very best in picks, tips and advice from industry leading handicappers, but we'll even let you try out our product for FREE!

You heard right. Join today and we'll give you two FREE winning picks (no purchase necessary). Here's how it works: add a credit card to your existing Covers account and once your account is verified, contact us to get your picks and cash in! Don't worry, you can redeem your two free winning picks at any time – they'll never expire.

As well, once your account is active you'll be able to purchase freely and access any picks which you have already bought. To view your chosen picks, simply click on the My Experts tab that is located on the top right-hand corner of the Covers Experts page beside the shopping cart.

New to Covers Experts? Well then this offer is for you! Get two FREE winning picks – no purchase necessary.

Click here to get started!

Customer Support: 1-800-840-9677
(10am - 10pm EST Mon to Fri. 9am - 10pm EST Sat - Sun)

Email us at: experts_support@coversmedia.com
Thursday Night Betting Preview
CE Manager 14 hours, 14 minutes ago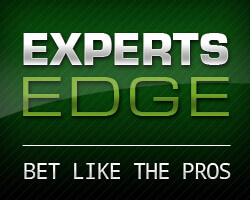 Lets begin by seeing how the Experts have fared so far in NBA and NHL Playoffs, as well as MLB this season.
NBA Playoffs: Steve Merril: 12-5 +$6,610 | Jesse Schule: 17-11 +$5,195 | Zack Cimini: 12-8 +$3,123
NHL Playoffs: Al McMordie: 15-5 +$7,406 | Power Sports: 18-13 +$2,046 | Brandon Shively: 2-0 +$2,000
MLB: AAA Sports: 35-25 +$12,775 | Marc Lawrence: 22-9 +$10,961 | Steve Merril: 28-14 +$9,862

Now for the action this evening...
NBA Playoffs Game 2
8:00 PM ET Miami Heat vs. Toronto Raptors | TOR -4.5 O/U: 189
The Toronto Raptors have been waiting for their All-Star backcourt to step up in the postseason, and aside from one moment in Game 1 of the Eastern Conference semifinals, they are still waiting. The Raptors will try to get more out of Kyle Lowry and DeMar DeRozan and even the series when they host the Miami Heat in Game 2 on Thursday.

DeRozan shot 31.9 percent from the floor in a seven-game victory over the Indiana Pacers in the first round and went 9-of-22 from the floor on Tuesday while Lowry has been even worse, shooting 31.6 percent against the Pacers and slumping to 3-of-13 in Game 1 against the Heat. "I'm trying to get my touch back. I don't know where it's at," Lowry told reporters. "It's kind of mind-boggling right now, and it's frustrating, but I'm not going to shy away from the criticism or anything. I'm going to continue to be aggressive and take shots." The Miami backcourt carried the team through the final two games of its first-round series against the Charlotte Hornets and stepped up again against Toronto with a combined 50 points from Goran Dragic and Dwyane Wade. Wade, who picked up his 100th career playoff victory with the 102-96 overtime triumph, scored seven of his 24 points in the extra period and stole the ball from DeRozan with four seconds left to seal the win.
Side: Lawrences Red Hot Key Play | Ness' 10* Perfect Storm | Big Al's Perfect 10 Club
Total: AAA's 10* Total Best of the Best
1st Half: Schule's Mega Buck 3 Pack (1st Half) | Schule's Raps/Heat 1st Half
NHL Playoffs
8:00 PM ET Dallas Stars vs. St. Louis Blues | STL -143 O/U: 5
Probable: Dallas - A. Neimi (0.903%) | STL - B. Elliott (0.931%)
The Dallas Stars owned the league's most potent attack during the regular season, but the St. Louis Blues are putting on an offensive show in the second-round series between the Central Division rivals. Coming off a six-goal outburst, the Blues can push the visiting Stars to the brink of elimination in Game 4 on Thursday night.

After salvaging a split in Dallas with a 4-3 overtime victory in Game 2, St. Louis steamrolled the Stars 6-1 on Tuesday night, but Blues coach Ken Hitchcock sounded a cautionary tone with the media on Wednesday. "We have a 2-1 lead in a playoff series very much up in the air," Hitchcock told reporters. "They (the Stars) get the game tomorrow and they're thinking they have home ice back again." Emotions were high toward the end of Game 3 and there could be a carry-over effect after St. Louis forward Ryan Reaves blew a kiss to the Dallas bench following a fight with Curtis McKenzie. "Our guys were embarrassed last night, and that's stuff you take to heart," Stars coach Lindy Ruff said of the incident. "That's stuff you use."
10 * NHL Total Power | Rogers' Thursday NHL Sure Shot
9:00 PM ET San Jose Sharks vs. Nashville Predators | NAS -108 O/U: 5
Probable: SJ - M. Jones (0.917%) | NAS - P.Rinne (0.909%)
The San Jose Sharks will look to rebound from their first road loss of the postseason when they visit the Nashville Predators on Thursday night in Game 4 of their second-round series. The Predators bounced back from a pair of losses in San Jose with a 4-1 victory in Game 3, handing the Sharks their first defeat on the road since March 17.

"You're not going to win every game," San Jose coach Peter DeBoer told reporters after Tuesday's loss. "It's the Stanley Cup playoffs. This might take seven games." The Sharks posted an NHL-best 28-10-3 record away from home in the regular season and had won all three road games in Los Angeles in the first round. Nashville erupted for its highest output of the postseason by cranking up a power play that was 2-for-31 through nine playoff games before converting on 2-of-5 opportunities in Game 3. "The biggest thing for us is staying out of the box and staying disciplined, but when we do get called upon, we've got to make a difference," Predators captain Shea Weber told reporters.
9* Power Play | Ness' 10* 2nd Rd Monster | AAA's 10* West-Conf Best of the Best
***************************************************************************************************************************

AVAILABLE PACKAGES:
As always, take it to the books!
The Covers-Team
MLB power rankings (Week 5)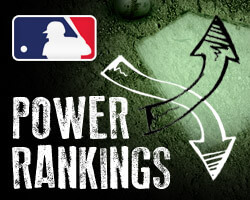 Power rankings are updated each week on Monday morning.

1. Chicago Cubs (-132) - The Cubs remain the best team in baseball even after a rain-shortened week. The Cubs are now 17-6 on the season in large part due to their excellent pitching staff.

2. Washington (-128) - Washington is 17-7 after 24 games this season. The Nationals' starting pitching continues to be outstanding while their offense is in terrific current form, scoring 17 runs in their last three games.

3. NY Mets (-126) - The Mets remain hot as they are 11-2 over their last thirteen games. Overall, New York is 15-8 on the season. Their pitching and offense have been terrific recently, and their winning ways should continue on.

4. Chicago White Sox (-125) - The White Sox continue to win despite many non-believers. Chicago is now 18-8 on the season. While it's true they've played an easy schedule, the White Sox pitching has been outstanding so far this season.

5. Kansas City (-124) - Kansas City struggled last week as they went just 1-5, bringing their overall record to 13-11 on the season. Their struggles may continue this week as they'll play 3 games against the Washington Nationals.

6. LA Dodgers (-123) - Los Angeles also had a bad week as they went just 1-6 over their 7-game homestand. The Dodgers are now 13-13 on the season after their offense scored just 12 total runs in those seven games.

7. Pittsburgh (-122) - The Pirates are 15-10 after four weeks of play. Pittsburgh went 5-1 last week as their offense continues to be in excellent form. The Pirates have scored 70 total runs in their last ten games.

8. Baltimore (-116) - Baltimore is 14-10 on the season. The Orioles are a streaky team as they either win or lose in bunches. They've only alternated a win and a loss once this entire season, so pay attention when the Orioles get hot or go cold.

9. Boston (-115) - Boston had a terrific week, and it ended with a 3-game home sweep of the New York Yankees. Overall, the Red Sox are 15-10 on the season which is very good considering they've played a brutal schedule so far this year.

10. St. Louis (-114) - The Cardinals dropped in the rankings this week; they are now 12-13 on the season. St. Louis will begin this week on a 4-game losing streak thanks to their pitching which gave up 20 total runs in their last four games.

11. Detroit (-113) - Detroit had a breakout week, going 6-1 over their last seven games. The Tigers are now 14-10 overall, and their reversal of form coincided with a major step-down in class.

12. San Francisco (-112) - San Francisco snapped out of their losing funk after winning four of their last six games. The Giants are now 13-13 overall, and they have a chance to continue their winning ways with six games against the Reds and Rockies this upcoming week.

13. Cleveland (-111) - Cleveland had a poor week as they went just 1-5 while getting swept at home by the Phillies. The Indians are only 10-12 on the year despite coming into this season with high expectations.

14. Toronto (-110) - Toronto continues to be a disappointing team. The Blue Jays are just 12-14 over the first month of the season. Toronto's offense has been good, but their pitching has been highly inconsistent, especially as of late.

15. Texas (-105) - The Rangers are a respectable 14-11 on the season. The Texas offense is carrying the team, and the lineup is in good form as they've scored 30 runs over their last five games.

16. Seattle (-102) - The Mariners are 8-3 over their last eleven games, pushing their record to 13-11 on the season. Seattle's woeful offense continues to show life as they've scored 54 total runs in their last eleven games.

17. Oakland (+100) - Oakland is 13-13 on the season despite going just 3-6 over their last nine games. The A's play in a lot of close games; 54 one run games last season. Oakland has already played in nine one run games this season; they are 5-4 in those games.

18. Arizona (+105) - Arizona is in poor current form; they are just 1-5 over their last six games which all came at home. Overall, the Diamondbacks are 12-15 on the season. Arizona will begin a 9-game road trip this week, so things may not get any better this upcoming week.

19. Tampa Bay (+108) - Tampa Bay is just 11-13 in their twenty-four games this season. They are just 1-3 over their last four games thanks to an offense that scored just 7 total runs in those games.

20. LA Angels (+110) - Los Angeles has some momentum coming into this week after going 4-2 over their last six games. The Angels are 12-13 overall after the first four weeks of the season. Their offense has come around recently as they've scored 32 total runs in their last six games.

21. Colorado (+115) - Colorado continues to play .500 baseball as the Rockies are now 12-12 after the first four weeks of the season. The Rockies have proven to be a tough out despite playing a pretty tough schedule.

22. Philadelphia (+118) - Philadelphia opened the season at 0-4, but they've gone 15-6 since. The Phillies are one of the hottest teams in baseball, but can one of the worst rosters in baseball continue to win at this pace?

23. Miami (+120) - Miami finally turned their season around this past week; the Marlins are 7-1 over their last eight games. Overall, Miami is 12-12 on the season, and they can be a much better team than their record indicates.

24. NY Yankees (+121) - New York had another rough week; they are now just 8-15 on the season. The Yankees' offense is in an extended slump as they've only scored 46 total runs in their last 18 games.

25. Milwaukee (+122) - Milwaukee is just 9-15 after the first month of the season. The Brewers' pitching continues to be a major concern. They've given up 5 runs or more in 13 of their last 14 games.

26. Cincinnati (+123) - After opening the season with a 5-1 record, Cincinnati has gone 5-14 to bring their overall record to 10-15. Their losing ways can be mainly attributed to their poor pitching which has allowed 145 total runs on the season; the most in baseball.

27. Houston (+125) - The Astros have been a major disappointment this season; Houston has an abysmal 8-17 record. The team has been terrible on the mound and at the plate, and they simply look like a really bad team.

28. San Diego (+127) - The Padres are just 9-16 after twenty-five games this season. San Diego's offense is unpredictable as they've been shutout seven times this season, and they've scored 5 runs or more nine times this season.

29. Minnesota (+129) - The Twins began this season with an 0-9 record, but they've gone 7-9 since to raise their record to 7-18. Minnesota is just 1-10 on the road, and they just lost four of six home games as well.

30. Atlanta (+130) - The Braves began the season winless at 0-9, and they've gone 6-9 over their last 15 games. Atlanta was on an 5-game losing streak, but they've won two of their last three games.

--------------

Power Ratings compute offensive and defensive statistics into one number for each team, while accounting for factors like recent performances and strength of schedule. Power Ratings can be used as a baseline for relative spread index to compare current or future match-ups between two teams. The relative spread does not account for non-statistical factors like home-field advantage, recent injuries, game-time decisions, rivalries, publicity, and weather.
AVAILABLE PACKAGES:
As Always, take it to the books.
Covers Team
Grand Slam: MLB Hot Streaks!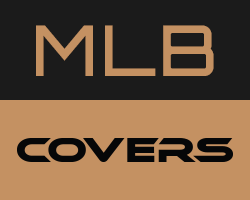 The MLB season is in full swing and baseball is one of those sports where both players and handicappers can fall victim to the dreaded "slow start". Not to worry, as the Covers Experts have come out of the gates on fire and are currently riding some epic hot streaks on the diamond.
Jump on board and tail these 'sharps' right to the bank!
Larry Ness: Amazing 16-4 (80%), +$11,550 MLB Run!
Larry had a big bounce back yesterday after coming up a bit short Monday (1-3). Larry bounced back with a strong Tuesday card (3-1) With a 2-0 MLB Sweep with the White Sox (+800) , and Baltimore (+800). Two more baseball plays loaded today, as well as his NHL Game of the Week.
Power Sports: 32-14 MLB Run, has won 11 of the last 13 days in MLB!
Experts Power Sports has been RED HOT accross all sports in April/May but his MLB run is the stuff of legends. On a 32-14 run which has seen subscribers earn a whopping (+$10,991). Also, rocking a respectible 42-23 A/S last 11 days, headlined by a 71% mark in UFC all time!
- MLB Power Blast (Special Pricing)
Marc Lawrence: Red hot 18-2 L20 MLB!
Marc's scorching hot run on the MLB base paths (18-2 last twenty best bets) continues Wednesday afternoon and evening with a pair of 10*Killer Plays. Best of all they are each backed with a perfect winning situations inside the games
- 10* White Hot MLB Killer Play
Experts Consensus: 27-12 MLB season to date (+$10,737)
Thats right, our premium product is absolutly on fire lately with an impressive 27-12 MLB mark, to help contibute to the EPIC long term 199-126-6 run over the last 334 picks. With a win rate of 60%+ over the last 4 months, and a total 2016 earnings of (+$39,253) you can't afford to miss anoher one of these big plays!
Consensus Monthy - $999 $799 Save $200 off the original price and get all picks for 30 days!
AVAILABLE PACKAGES:
A fresh slate of series are on tap today with plenty of opportunity to cash in with some afternoon MLB action. Enjoy the games and take it to the books!
- Covers Team
Shively's MLB 'Weekly Dose'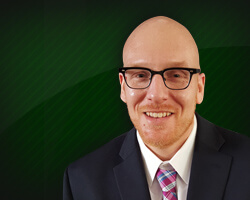 It's that time of the week where Brandon wants to look at several potential good 'situational and spot bets' for the week in Baseball. Brandon got off to an unusual slow start on the bases in April, but says he is focused on having a Monster Month of May. Losing has never been part of his repertoire and he will be working as hard as ever to get back in the 'green' for his clients along for himself. Now, let's take a look at some key games/series for this week:

5/03 Chi Cubs @ Pittsburgh---It's that time of the week when Jake Arrieta takes the mound, and the lines keep growing larger and larger as Arrieta continues to win and solidify himself as the best pitcher in the Majors currently. However, I am looking at this game and seeing the Pittsburgh Pirates as a huge home underdog with Jonathon Niese on the mound. The Pirates have won ALL five of Niese's starts this season. This game has big meaning for the Pirates after getting eliminated in an elimination game last year that would have gotten them into the Playoffs. The Pirates are leading the Majors with a .287 batting average. They are 3rd in the Majors drawing the most walks a game. So, there is potential for them to get on base and manufacture enough runs to get a much needed win here. Arrieta had gotten into a bases loaded jam his last start in the first inning vs. the Cubs. He got out of it, but my feeling here is if he gets in a jam against the Pirates offense, then they make him pay. Taking a closer look at the Pirates is much worth it on Tuesday night as they are getting big time $$ at home.

5/04 Texas @ Toronto---This is a four games series and game 3 is a crucial one for Toronto to win. Aaron Sanchez looked great this Spring and had much improved numbers from 2015 that earned him a spot in the rotation. Sanchez has been light's out in four of his five starts this season and carries a 1.15 WHIP into tonight's game. Colby Lewis gets the start for the Rangers and current members of Toronto are hitting .298 against him with a .571 SLG% and he has a 20K/17BB career mark vs. the current Blue Jays roster. Lewis remains to be a victim of the 'longball' and I see this appears to be a tough spot for him. Let's take a closer look at Toronto with Sanchez on the mound Wednesday night.

5/05 Texas @ Toronto---I'm not wanting to sound like a broken record, but Derek Holland is slated to start on Thursday night. Holland has a 2:1 flyball/groundball rate on the season. He gave up 3 home runs last year in the ALDS deciding game 5. Bautista and Encarnacion both took him deep. I think the advantage tonight is with the Toronto lineup that is stacked with right handed batters, facing a lefty in Holland. Holland's 2.48 ERA on the season is in part due to facing bad offenses (LA Angels 2x,Mariners, Astros, White Sox. J.A. Happ has won both of his home starts this year and Toronto has given him 7 and 9 runs of support in those games. Happ has a 1.22 WHIP on the season and has been consistent dating back to his last ten starts of last season. He has not given up more than 3 ER in his last 15 starts. Let's take a closer look at the Toronto Blue Jays on Thursday night.

5/06 - 5/08 (Weekend Series)

The Red Sox play the Yankees, this time at Yankee Stadium. After the Yankees got swept last weekend by the Red Sox, I can guarantee they will be looking to win this series. The Yankees can't play much worse, and can only get better. If the bats heat up, I think the starting pitching can be good enough in this series to get a 'series win' in a quick 'revenge series'. Let's take a look at taking the N.Y. Yankees to WIN the SERIES against the Boston Red Sox. 'Series odds' are usually posted by your respected book around noon time on Friday.

5/06 Arizona @ Atlanta---Zack Greinke has been terrible at Chase Field this year. Fortunately he gets to face the Braves at Turner Field and has a 25K/3BB career mark vs. current members of the Braves lineup. Aaron Blair will be making his 3rd Major League career start. Greinke has a huge experience edge here and the Diamondbacks have the much better offense. Playing way from Chase Field I think gives them a better chance of winning at this time in the season. The price will be in the -150 range, but I feel it's worth it for Greinke who has a 1.93 road ERA in two starts this season.

5/07 LA Dodgers @ Toronto---Ross Stripling has been getting progressively worse for the Dodgers every start after starting out his MLB career not allowing a hit in 7.1 innings. He gave up 5 runs to the Padres inept offense last start. I feel like the Toronto bats are overdue to crank up and facing Stripling might be just what the doctor ordered. The price on this game will be steeper than what I prefer to lay, so looking at laying the 1.5 runs is an option. This is a day game with a 1:07 EST start time which is early for the 'West Coast' Dodgers, which also gives us an advantage with Toronto here.

5/08 Milwaukee @ Cincinnati---This should be a game of inexperienced starting pitching and two of the worst bullpens in baseball being played in a hitters ballpark. I expect the total to be set at 9, or maybe 8.5 here. Neither starter should get past the 5th inning and we could see a lot more runs being scored when the relief, or lack of for that matter, comes in. Let's take a closer look at the official lineups for this game on Sunday, and if there are no major absences from the lineups, then this game is shaping up to be 'high scoring' and for an easy 'over'.
AVAILABLE PACKAGES:
As always, take it to the books!
The Covers-Team
Pick:

Cleveland

Capper:
Start:

May 6, 2016 - 7:10 PM

Offered at:

bookmaker @ -146 Cleveland

Analysis:
Play - Cleveland Indians w/Salazar vs. Ventura.
Edges - Indians: Danny Salazar 2-0 home team starts in this series; and 3-1 home career team starts during May. Royals: Yordano Ventura 1-9 career tram starts during May, including 0-5 away.
With Salazar in great form with a 2.40 ERA and a 0.97 WHIP this season, and Ventura in struggling form with 11 BB's and 10K's in his last three starts, we recommend a 1* play on Cleveland. Thank you and good luck as always.
> Wow. Marc's incredible white hot streak on the MLB base paths (20-2 last 22 best bet plays) continues Friday evening with a Top Killer Play in a 100% perfect winning situation. Hurry, put it right at the top of your ticket now - don't miss out!
show analysis
show less