NCAAB Saturday!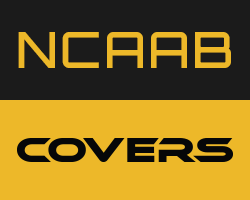 To kick off the early games, we have a great matchup with the Florida State Seminoles (15-14) hosting the 15th ranked Louisville Cardinals (22-6) at 12 PM ET. AAA Sports is locked and loaded on this matchup bringing you a 10* pick to start your day off right:
AAA's Very Early 10* Louisville/FSU BLOCKBUSTER!
Today's second big matchup tips off at 7 PM ET with the fifth ranked Duke Blue Devils hosting the always dangerous Syracuse Orange. Duke's home court advantage is always huge as they look to improve upon their 13-1 home record, but will they be able to cover the large spread? Find out by picking up Bryan Power's guaranteed winner:
*10* ESPN Primetime POWER-HOUSE (Syracuse/Duke)
The third big matchup we have today could very well be the most appealing. With the 7th ranked Arizona Wildcats taking their 7-3 road record into John M. Huntsman Center where the 12th ranked Utah Utes look to stay unbeaten on their home floor (16-0). This tips off at 9 PM ET and we have three strong plays available for you to go with:
BIG AL's CHAMPIONSHIP CLUB: PAC-12 CONFERENCE BEST OF THE BEST 10*
Steve Merril's CBB TV CASH - Arizona/Utah (ESPN)
Larry Ness' 10* Las Vegas Insider - CBB
Best of luck with your bets and take it to the books!
Covers-Team
UFC 184 Preview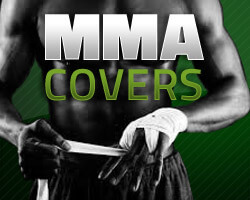 Ultimate Fighting Championships (UFC) is back once more with a big pay-per-view event tonight (Saturday, February 28th, 2015) in Los Angeles, California, which is headlined by a women's bantamweight title bout between a pair of extremely talented and undefeated fighters. Here's the outline for tomorrow's show:

Main Card
135 lb. title: Ronda Rousey (10-0) vs. Cat Zingano (9-0)
135 lbs: Raquel Pennington (5-4) vs. Holly Holm (7-0)
170 lbs: Jake Ellenberger (29-9) vs. Josh Koscheck (17-8)
170 lbs: Alan Jouban (10-3) vs. Richard Walsh (8-2)
155 lbs: Tony Ferguson (17-3) vs. Gleison Tibau (33-10)

Preliminary Card
185 lbs: Mark Munoz (13-5) vs. Roan Carneiro (19-9)
135 lbs: Roman Salazar (9-3) vs. Norifumi "Kid" Yamamoto (18-6)
170 lbs: Dhiego Lima (10-2) vs. Tim Means (22-6-1)
265 lbs: Derrick Lewis (11-3) vs. Ruan Potts (8-3)
155 lbs: James Krause (21-6) vs. Valmir Lazaro (12-3)
145 lbs: Masio Fullen (9-4) vs. Alexander Torres (2-1)

This event is special because of the main event of the evening, which features the two best women's bantamweight fighters in the world at the moment. Neither Ronda Rousey or Cat Zingano has ever tasted defeat, and Rousey has only looked more and more dominant every single time she's stepped inside the Octagon. Once hailed as a one-trick pony submission artist, Rousey had massacred her last two opponents with quick first stoppages via strikes in only 1 minute and 22 seconds combined. Zingano has had to work a bit harder to earn her UFC wins, defeating her last two opponents via third round TKO stoppage, but she's shown a tremendous amount of toughness and heart in the process. This should be a spectacular battle of wills between two of the best in the business.

Another fighter to keep an eye on is fellow women's bantamweight Holly Holm, who battles Raquel Pennington in the co-main event of the evening. Like Rousey and Zingano, Holm has yet to taste defeat in mixed martial arts, and she'll be making her much-anticipated UFC debut tomorrow night. Holm was a multiple time world champion boxer before transitioning to MMA so her striking is absolutely the sharpest and most technical of any woman in the sport. She could very well be fighting for the title with an impressive showing tomorrow.

We broke down the entire event extensively with our UFC 184 Premium Oddscast, which you can check out here if you want to be more informed. Good luck and feel free to check out our bets for all the events. We had the best night of our professional betting careers this past Sunday for UFC Fight Night 61 and we're hoping to keep the good times rolling tomorrow night. Our UFC 184 plays will be posted later today around 10:00 pm Eastern time. Good luck!
Jesse Schule's Hot Hand!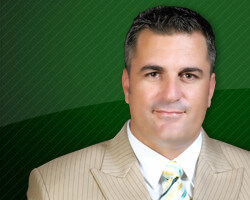 Have you ever followed one of our handicappers' hot streaks and wondered what the key to their success was? Keep reading below as Jesse Schule sits down with us to share his insight and tips for succeeding in the sports betting industry!

Jesse Schule has started off 2015 with a bang! Since January 1st, Jesse has put up a crazy 124-93-1 (57%) record across all sports, banking an impressive $7,590 overall with his winning picks! Jesse's spectacular 2015 record, including an astounding 59% (+$6,390) winning record for NCAAB and a hot 60% (+$3,467) win streak for NHL, makes him our top capper year to date, and an ideal candidate for our next 'Ask the Expert' feature of 2015.

Covers Team: Your current record is truly awe-inspiring (congrats!). When you're on a huge roll like this, do you do anything differently? Do you have good luck charms or habits/routines, or do you just continue on as usual?

Jesse Schule: The old saying goes: "if it ain't broke, don't fix it". That being said, my recent success with future/prop bets has inspired me to be more aggressive with such wagers. After I won big with the NHL Playoffs in May & June, picking the Kings to win it all, and cashing in 11-of-15 with my series props, I decided to try to duplicate that success at the World Cup in Brazil. I ended up picking the tournament winner (Germany +$605) and 7-of-8 group winners, making it an even bigger payday. This has forced me to try my luck with prop bets on the World Series, Superbowl, Stanley Cup, NBA Championship and NCAAF National Championship.

Covers Team: Conversely, when you are in a 'valley', how do you keep yourself motivated and positive that you will come out of the cold?

Jesse Schule: When times are tough, I like to remind myself that even the greatest of all time have dealt with losing: "I've missed more than 9000 shots in my career. I've lost almost 300 games. 26 times, I've been trusted to take the game winning shot and missed. I've failed over and over and over again in my life. And that is why I succeed." Michael Jordan.

Covers Team: How do you stay calm and centered in what is arguably a very stressful and fast-paced industry? For example, when I'm feeling pressure, I like to listen to music, cook, do yoga, or run - do you have any hobbies or strategies that keep you grounded?

Jesse Schule: With all due respect, I don't get paid to be calm and centered, I get paid to win. I don't do yoga, or listen to music, I spend every waking moment trying to be the best sports handicapper that I can possibly be. I work seven days per week, I drink a lot of coffee and sleep is hard to come by. As far as I am concerned, I wouldn't have it any other way.

Covers Team: Many Covers.com users have been following your current hot streak, and they want to get on board to make big money fast. What is your advice - based on your personal experience - to bettors who are just getting started?

Jesse Schule: The best advice I can give would be to avoid messing around buying picks on individual games. Pick a handicapper with a proven track record, and subscribe long term, this will give you the best chance to make a decent profit in a relatively short period of time.

Covers Team: How has the advent of social media (Twitter, Facebook) influenced or changed the way you approach sports handicapping?

Jesse Schule: Social Media has really helped kick start my career, and I owe a lot of my success to my following on Facebook. Clients know that they can contact me 24/7, and I am never too busy to respond to any of their questions or concerns.

Visit Jesse's Covers Experts page today to review his latest stats and purchase his winning picks/subscriptions!
See spot. See spot bet: This week's best spot bets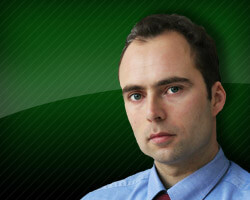 Spot bets are classic handicapping practices that have proven profitable no matter what sport you're betting. Whether it's a team looking past this week's opponent, one coming off a hard-fought victory, or a rough patch of schedule, bettors can find value picking their spots. Covers Expert Ben Burns points out his favorites:Letdown spot
NBA fans are treated to a potential Finals preview with the Golden State Warriors visiting the Cleveland Cavaliers Thursday night. These teams have identical 6-2 records in February, heading into Tuesday, and if the NBA futures are right, Cavs priced at +300 and Warriors priced at +400, will be battling for the league title this spring.
But after the smoke has cleared and the dust settles Thursday, Golden State must travel overnight to the Great White North to face another of the NBA's elite. The Toronto Raptors are waiting to sink their claws into the Warriors, who are ripe for a letdown in the Air Canada Centre. Toronto was smashed by 21 points in the Bay Area back in January and would love to return the favor Friday.
Lookahead spot
The BYU Cougars are long shots to make the NCAA tournament, sitting third in the West Coast Conference behind projected No. 1 seed Gonzaga and St. Mary's. It's not completely crazy to think three WCC schools could go to the Big Dance and in order for that to happen, the Cougars must boost their NCAA portfolio with a win over the Bulldogs this weekend.
But, with BYU setting its sights on the Zags Saturday, the Cougars could look past this week's opponent Portland. They travel to the Earle A. Chiles Center Thursday night. The Pilots had strung together four straight wins before road losses at St. Mary's and Pacific (in overtime). Portland showed it has the offensive firepower to keep pace with BYU and could spoil the Cougars' tournament hopes before they get a shot at Gonzaga.
Schedule spot
The Ottawa Senators escape the horrid winter weather in Canada's capital with a West Coast Road trip this week, dropping the puck in Anaheim Wednesday night. The Sens went 3-2 during a five-game home stand but now play five in a row on the road, including three games in four nights to end the month. Ottawa is just 10-13-3-2 away from the Canadian Tire Centre this season.
Following Wednesday's game with the Ducks, the Senators stay in Los Angeles to face the Kings Thursday, then have a day off to travel to San Jose to play the Sharks Saturday. Ottawa is outside of the playoff picture heading into this tough stretch of schedule and a couple quick losses could have the front office packing it in for the season, playing the prospects, and sizing up potential deals before the trade deadline. Keep an eye on the Sens motivation come Saturday in San Jose.
Honda Classic Preview and Picks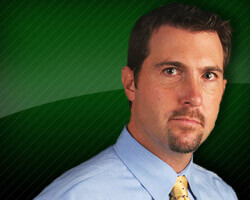 The PGA Tour ended its west coast swing last week with James Hahn winning the Northern Trust Open in a playoff over Paul Casey and Dustin Johnson. They head east for the Florida swing as it is time to start gearing up for the Masters which is coming up quick, just seven weeks away. This week it is The Honda Classic from the Champion Course at PGA National which is a Jack Nicklaus re-design and this will mark the ninth year it has hosted the event.
In 2010 and 2011, PGA National was ranked as the hardest par-70 course on tour of the non-Major layouts as players averaged 2.54 shots over par. Three years ago, it was the second hardest of the par-70 non-Majors and in 2013, it again ranked as the hardest par 70, averaging +1.32 shots over par. Last year however things were a lot different as scoring was an all-time low at just 0.48 over par. There was no real rhyme or reason behind it and we should see it revert back to difficult status.
This is true test of golf and a lot of the players who have won here have gone on to bigger and better things. Since 1990, five different winners of the tournament have gone on to later win a major championship in their careers and twice, the winner has gone on to win a major in the same year. Seven years ago, it was Y.E. Yang who brought home the over $1 million prize and he went on to win the PGA Championship as he held off Tiger Woods in a classic duel on Sunday.
We have a very strong field in Palm Beach Gardens which is typically the case for the Florida swing leadoff event. 16 of the top 25 players are in the field this week including Rory McIlroy, Martin Kaymer, Victor Dubuisson and Graeme McDowell who are all making their 2015 PGA Tour debuts. The 16 are an all-time high for the Honda Classic. Additionally, 28 of the top 50 are here. The forecast calls for the chance of rain throughout with heavy wind the first two days.
Justin Rose (+2,200) missed the cut in his first 2015 start at the Farmers but that can be solely attributed to a thumb injury that occurred right before the tournament when he fell. He is back to full health and he certainly is not intimidated by Rory. He did not start here in 2014 and 2011 but his other three starts at the Honda since 2010 resulted in a T4, T5 and solo third.
While McIlroy has a win and a solo second the last three years, Keegan Bradley (+2,500) has been the most consistent over the last three years. After missing the cut in 2011, he has gone T12, T4 and T12 the last three years so we should see him do well again. He has not missed a cut all season long and he has three top fives including a T4 last week at the Northern Trust Open.
Graeme McDowell (+3,000) is making his 2015 PGA Tour debut and it comes at a place he has played very well at. He has never missed a cut in six career Honda Classic starts which includes a run the last five years. A poor weekend pushed him to T46 last year but the three previous years resulted in a T9, T9 and T6. That includes a pair of 64's so he has the ability to go low here.
Graham DeLaet (+5,000) is way overdue for a breakout victory and why not have it come here. He was in contention last week at Riviera but a costly double bogey on No. 2 on Sunday was something he could not recover from and settled for a T8. It was his second top ten in three starts and his 16th over the last three years. He has been up and down here but finished T9 in his last start in 2013.
Chris Stroud (+20,000) is a massive longshot this week but there is a ton of value in this number. Over the last five years, only five players have made the cut every year at the Honda Classic and Stroud is one of those that includes a T12, T13 and T9 the last three years. After missing the cut in his first three 2015 events, he has bounced back with a T45 and a T30 the last two weeks.
Recommended Tournament Win Five Pack at the Honda Classic - All for 1 Unit
Justin Rose (+2,200)
Keegan Bradley (+2,500)
Graeme McDowell (+3,000)
Graham DeLaet (+5,000)
Chris Stroud (+20,000)
2015 Record to date after 6 events: +35.5 Units
Hyundai Tournament of Champions -5 Units
Humana Challenge +24 Units
Waste Management Phoenix Open -5 Units
Farmers Insurance Open +8.5 Units
AT&T Pebble Beach National Pro-Am +18 Units
Northern Trust Open -5 Units

You will now be able to purchase Matt's Tournament Matchups in one convenient non-guaranteed pick pack. He will have a minimum of FIVE Tournament Matchups each week starting with the Honda Classic this week. Get your winning matchups here!
Pick:

Utah

Start:

February 28, 2015 - 9:00 PM

Capper:

Offered at:

5dimes @ -1.5 -105 Utah

Analysis:
Once again, "The Real Deal" Bryan Power heads into the weekend *RED HOT*! He'd won SIX STRAIGHT days going into Friday & is on a 28-15 ALL Sports Run! Going back a bit further, we find him 79-53-3 L135 plays! What are you waiting for? Subscribe today.
And how can we not mention BP's absolutely ~INSANE 27-7-2 NBA Run~!
Also, 19-6 L7 Saturdays in NCAA!
1* Utah (9:00 ET): Considering this game is taking place in Salt Lake City, I'd say the host Utes aren't getting nearly enough respect. All they've done this season at the Huntsman Center is go a perfect 16-0 SU while outscoring opponents by a whopping 26.1 points per game! Yes, this will be their toughest visitor, but it's also a revenge spot for one of their few losses this season.
There was no look ahead for either Utah or Arizona Thurs night as both won in blowout fashion. Utah won 83-41 over Arizona State and keep in mind the Sun Devils actually beat Arizona earlier this year! At halftime, the score was 41-9. I assure you that's not a misprint!
While Arizona has certainly had the Utes' number through the years, I feel that the linesmakers are really shortchanging the home team in this one. Utah is 37-18 ATS in all conference games since joining the Pac 12 and their 32-13 ATS record as a favorite during that same time must be respected. Therefore, laying less than a basket, at home no less, makes them the play. 1* Utah
show more
show less