NFL Sunday - Picks & Advice
CE Manager 22 hours, 16 minutes ago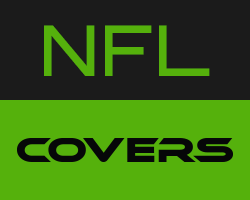 The NFL season rolls along and we want to make you money! Check out three ways you can cash in on the NFL with Covers Experts:

1. Expert Picks as low as $15 found here
2. *Best Value* Covers Experts NFL Regular Season Package gets you picks & advice for enitre regular season for only $999
3. Covers Experts NFL Monthly gets you picks & advice for 31 days with an Expert of your choice, only $299
Not sure which Expert to go with?

2015/2016 Regular Season

Power Sports: 19-10, +$6,520

Jesse Schule: 17-8-2, +$6,625

Marc Lawrence: 10-3, +$4,515

Matt Fargo: 15-8, +$6,340



***URGENT**

The Cappers are locked and loaded for a MASSIVE Sunday, here's some of the hottest picks:

Marc Lawrence: 10* Game of the Week | Jaw Dropping ATS Play (17-0)

Power Sports: 10* Game of the Week | 3-Game Power Sweep | SNF Power-House

Matt Fargo: Game of the Week! | 10* Underdog Trifecta | 10* Sunday Enforcer

Jesse Schule: NFL Afternoon Executioner | Game of the Month! | Gridiron Guillotine



Two things we love here at Covers are football and free contests. We've got the King of Covers NFL preseason contest where you can test your football handicapping skills this preseason for a chance to win over $1,000 in cash & prizes. Like all Covers contests, it's easy to sign up for and start playing and it's 100% free so sign up today!

Make covers your home for the best in football betting picks.


The Covers Team
College Gameday - Picks & Advice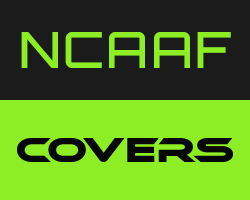 We now enter Week 5 of the college football season, and the Covers Experts have wasted no time accumulating profits on the gridiron. Looking for some professional advice to help line up your Saturday card? Then you have come to the right place.
Here are the top cappers through the first 4 weeks of action:
Will Rogers: 21-8, +$11,280 - 10* NCAAF Total of the Week
Power Sports: 24-11, +$11,056 - 10* NCAAF Game of the Week
Steve Merril: 10-3, +$6,370 - 3-Game *Monster NCAAF Triple Play
Matt Fargo: 24-17, +$5,810 - CFB Saturday Underdog Trifecta
Marc Lawrence: 12-6, +$4,616 - 10* CFB Game of the Week
Teddy Covers: 13-7, +$3,170 - Saturday College 3-Pack
Get on the winning side of Saturday's blockbuster games:
3:30 PM ET: (13) Alabama vs. (6) Georgia
- Larry Ness' 10* Top-25 Showdown
7:30 PM ET: (22) Mississippi St vs. (15) Texas A&M
- Big Al's 10* CFB Roadkill Winner
8:00 PM ET: (7) Notre Dame vs. (11) Clemson
- Schule's NCAAF Game of the Month
PRICE DROP!
We've slashed the price of our NCAAF subscriptions:
NCAAF Regular Season: Was $799, Now $599
NCAAF Full Season: Was $999, Now $699
Crush your book this weekend!
- Covers Team

CE Manager Picks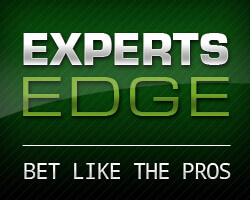 I can't take it anymore. I am tired of thinking I have the time and what it takes to make myself a decent return in the sports gambling world.
That's why four weeks ago Friday I asked myself: "Why don't I tap into some of the best betting minds in the world from the team at Covers Experts?". As a result I turned my attention - and more importantly - my bankroll over to the handicapping team at Covers Experts.
My selections last time around were:
1. Marc Lawrence: 'Hot 7* College Football Awesome Angle Play' which lost, -$742 (Oregon St +15.5 on Sept 25th)
2. Power Sports: '*EARLY* (1 PM ET) POWER-SHOCKER' which won, +$800 (Philadelphia +2.5 on Sept 27th)
3. Scott Rickenbach: 'FRIDAY 5-PACK with TOTAL OF THE MONTH' which went 3-1-1, +$1,720 (Min/Det Over - win, NYM/Cin Over - win, LAD/Col Over - loss, Tex/Hou Over - push, SF/Oak Over - win; all Sept 25th)
Total Net Profit was +$1,778. Solid day at the office!
I'm back at it today with a confident card locked and loaded! Here are my choices so that you can follow along:
1. Will Rogers (21-8 NCAAF YTD): NCAAF 10* Friday *O/U* BLOWOUT
2. Matt Fargo (15-8 NFL YTD): 10* NFL SUNDAY ENFORCER
3. Larry Ness (+$33,642 MLB s/Apr 27): 10* MLB Situational Stunner
Trust me when I say that it takes a lot for the CE Manager to trust his bankroll to anyone but himself. Those are the cappers I trust my bankroll to for today and I couldn't be more confident about it. With those three plays locked in I'll hope for the sweep, but even a 2-1 split would be money in the bank!
I will be back next week with more winners and probably a fatter bankroll.
If you need any help getting your winning card lined up, please just reach out to the Customer Service team at Covers Experts via email or call them at 1-800-840-9677, and they will do whatever they can to ensure your card is lined with winners as well.
Take it to the books!
CE Manager
Week 4 NFL Fantasy Advice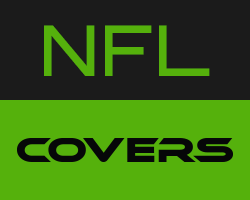 Daily Fantasy has woven itself into the fabric of sports betting, whether the leagues want to consider it gambling or not. Each week Covers Expert and regular DFS player Scott Rickenbach will breakdown the best buys in NFL daily fantasy, comparing players priced in the same range and giving you the edge when it comes to which player is the best bang for your DFS buck.

Scott's Week 3 DFS selections scored a huge day with Joseph Randle (29.5 DFS points) but was ultimately burned by Steve Smith Sr. (37.1). Season total: 90.78 for vs. 108.78 against.

Running back

Carlos Hyde, San Francisco 49ers ($7,400) vs. Latavius Murray, Oakland Raiders ($7,500)

Hyde was the daily fantasy darling of Week 1, rolling up 31.2 points on the Vikings. Since then he's been limited to 8.1 points in Week 2 and 6.6 points in Week 3. But it's not solely his fault. The Niners defense has been up against some potent offensive attacks, leaking 43 points to Pittsburgh and 47 points versus Arizona last Sunday. When you're giving up that much on the scoreboard, the offense really can't afford to run the ball. This week may be no different, with the high-powered Packers visiting Levi's Stadium.

Murray is quickly becoming the beating heart of the surging Raiders offense. He posted 11.5 points in Week 1, 16.2 in Week 2 and exploded for 21.4 points versus the Browns in Week 3, carrying the ball 26 times for 139 rushing yards and a score. Oakland, which has scored a total of 64 points the past two weeks, takes on the Bears Sunday. Chicago's defense just dealt two top linebackers away and has allowed an average of almost 136 rushing yards over the first three games.

Buy: Latavius Murray

Wide receiver

Emmanuel Sanders, Denver Broncos ($7,900) vs. Keenan Allen, San Diego Chargers ($7,700)

Sanders is quickly becoming Peyton Manning's security blanket, especially on third downs. He's totaled 239 yards receiving and two touchdowns on 22 receptions, with 133 of those gains, both scores and 12 of those catches coming on third down. Minnesota, which visits Denver Sunday, has a tough defense that doesn't allow much over the top, giving up only three passing plays of 25 yards or more. That means while Demaryius Thomas ($8,500) is drawing attention down field, space is opening up for Sanders underneath.

Allen is the definition of "hot and cold" for DFS players, coming off a massive 138-yard, 12-catch, two-touchdown day against the Vikings in Week 3. The week prior, the Bolts WR made only two catches on four looks, totaling 16 yards for 0.6 DFS points. However, in Week 1, Allen posted 24.1 points with 166 yards on 15 grabs. This isn't a trend just reserved to 2015, either. It's something that has fantasy owners banging their heads against the wall since last year. Allen may get his touches, but that threat of inconsistency could be worth the extra $200 to play Sanders.

Buy: Emmanuel Sanders

Tight ends

Jimmy Graham, Seattle Seahawks ($6,600) vs. Greg Olsen, Carolina Panthers ($6,300)

The squeaky wheel got some grease from head coach Pete Carroll last Sunday. Graham, who had complained about his place in the offense after two quiet weeks, had 83 yards and a touchdown on seven receptions versus the Bears. We're selling high on Graham after that performance, with Detroit on deck. The Lions have done well defending opposing tight ends, allowing only 158 yards to the position through three games, but they also haven't faced any elite TEs. However, this offense has never been high on the TE, and last week's focus on Graham could be more about shutting him up and facing a terrible Chicago defense.

Olsen finally had the big day DFS players were waiting for in Week 3, catching eight balls for 134 yards and two touchdowns in a win over New Orleans. A good chunk of those gains came on a 54-yard catch-and-run. Carolina faces a Tampa Bay defense that has watched teams score a touchdown in almost 89 percent of their red-zone tries, giving up seven points in eight of those nine opportunities. Both of Olsen's Week 3 scores came on 11-yard passes inside the 20-yard line. Last season, he killed the Bucs with 193 yards and a touchdown on 18 total catches in two games.

Buy: Greg Olsen
Product Alert: Week 4 Sunday NFL picks are now up! Click here to get in on the action.
Thursday Night Football Picks & Advice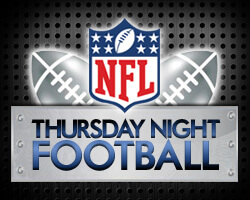 Week 4 of the NFL season gets underway with a battle in Pittsburgh. The Steelers welcome the Baltimore Ravens to town for the first of 2 meetings this season. Pittsburgh will look to find a spark without starting quarterback Ben Roethlisberger, while Baltimore is still in search of their first victory of the year.
It has been a successful start to the season for the Covers Experts, and their winners for TNF are locked in!
Jesse Schule: 17-8, +$6,625 - NFL Thursday Night Smackdown
Power Sports: 18-9, +$6,520 - Thursday Night 1st Half Power Play
Matt Fargo: 14-8, +$5,340 - 10* NFL Thursday Night Enforcer
In college action, the Miami Hurricanes head to Cincinnati for a date with the banged up Bearcats. Cinci will try to bounce back from a tough loss to Memphis last week, while Miami looks to stay perfect on the year.
The Covers Experts have their cards ready for another week of NCAAF domination!
Will Rogers: 20-8, +$10,280 - 10* NCAAF Thursday Total Smash
Power Sports: 23-11, +$10,056 - 10* NCAAF Total Power (Thurs)
Marc Lawrence: 11-6, +$3,616 - 10* NCAAF Thursday Awesome Angle
PRICE DROP!
We've slashed the price of our NCAAF subscriptions:
NCAAF Regular Season: Was $799, Now $599
NCAAF Full Season: Was $999, Now $699
Enjoy the games!
- Covers Team
Pick:

U (DAL at NO)

Capper:
Start:

October 4, 2015 - 8:30 PM

Offered at:

bookmaker @ Under 48 -110

Analysis:
*1 NFL Sunday Free Pick from Ben Burns
I am playing on the UNDER 48 in New Orleans (vs Dallas) as my *1 NFL Sunday Free Pick - The Cowboys offense could struggle here with absence of Romo and Bryant. The under is 77-57 in the Cowboys last 134 games against teams with a losing record. New Orleans has allowed over 400 yards of offense in each of their two road games this season but only 333 yards in their lone home game. Hungry and desperate for a victory the Saints defense will be "pulling out all the stops" to try and shut down Weeden and the Cowboys Sunday evening. The under is 18-11 in the Saints last 29 games against NFC opponents. *1 Free Pick on UNDER 48 in New Orleans Sunday from Ben Burns.
show analysis
show less