WGC-Cadillac Championship Preview and Picks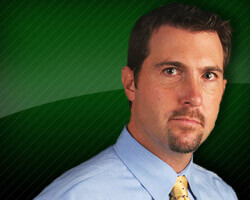 Padraig Harrington defeated Daniel Berger in a playoff at the Honda Classic that ended up being a Monday finish due to weather to claim his first win since 2008. The tour continues on the Florida swing, heading to Doral this week for the WGC-Cadillac Championship. This is the second straight event that features a star-studded field with close to the entire top 50 in the world playing. With the Match Play pushed back to April, this is the first World Golf Championship event in 2015.
The Doral-Blue Monster Course is an interesting one. It has the reputation of causing havoc and on occasion, it does that to some but a lot of that is due to the intimidating finishing hole. Last year, the whole course took a new look as Gil Hanse oversaw a complete redesign. Doral seemed to get progressively easier over the years and the easy greens were part of that but we saw the difference last year. It was the hardest non-major event in two years, averaging +1.85 strokes to par.
This is the 11th year that the WGC event has been played here but Doral has been a host course since 1962 which is one of the longest runs on tour. There are only 70 players in the field this week which means there is no cut on the weekend and players are more likely to take chances they would not normally do. Weather should not be a factor this week like it was last week with only sight chances of rain and the unlikelihood of big winds that we saw at the Honda last week and at Doral last year on Friday.
Of the field of 70, 41 players from last year are back while there are 17 players taking their maiden voyage at Doral. What does that mean? Considering Patrick Reed won last year in first time here, we can't blindly count out first timers although experience here is a huge deal. For those not qualifying at Doral, many will be teeing it up in Rio Grande at the Puerto Rico Open but for our segment this week, we will be sticking with the WGC event.
Dustin Johnson (+2,000) was one of many big names to miss the weekend last week which shows how bad the weather really was. Prior to the Honda, he had a pair of top four finishes including a playoff loss so his comeback was firmly in place. The fact that he missed the cut helps him as the rest is a benefit. He has been here the past five years and had a solo second in 2011 and a T4 last year.
Reed showed that solid recent play can trump experience here and we are banking on Hideki Matsuyama (+3,700) for that. He has three top four finishes in 2015, a T2, T3 and a T4 so he is playing great. He took last week off which others probably wishing they did as well so he comes in fresh. He did start here last year and finished T34 which isn't horrible as a Friday 77 did him in.
A forgotten name of late has been Matt Kuchar (+4,000) as he has taken some time off following the WMPO. He followed up a T17 at the Hyundai TOC with a T3 at the Sony and a T2 at the Humana Challenge so he is still in top form. He has done very well at Doral as his worst finish the last five years is a T35. His other four starts have resulted in a T3, solo fifth, T8 and T13.
Justin Rose (+4,000) is another player getting some very solid value because of two missed cuts to start his season. One because of an injured thumb prior to the Farmers and one last week should have him pretty hungry at Doral. He has played here the last four years with a T42 and a T35 bookended around a win in 2012 and a T8 in 2013. The two average finishes both included one round of 77.
Not making the cut last week at the Honda Classic is giving Charl Schwartzel (+11,000) some incredible odds. We can throw out missing the cut last week as the weather played havoc on many big names. Schwartzel is one of 14 players to have been here in each of the last five years and has the best average finish at 11.0. He has three top tens including a T2 and a T4.
Recommended Tournament Win Five Pack at the WGC-Cadillac Championship - All for 1 Unit
Dustin Johnson (+2,000)
Hideki Matsuyama (+3,700)
Matt Kuchar (+4,000)
Justin Rose (+4,000)
Charl Schwartzel (+11,000)
2015 Record to date after 7 events: +30.5 Units
Hyundai Tournament of Champions -5 Units
Humana Challenge +24 Units
Waste Management Phoenix Open -5 Units
Farmers Insurance Open +8.5 Units
AT&T Pebble Beach National Pro-Am +18 Units
Northern Trust Open -5 Units
Honda Classic -5 Units
You can now purchase Matt's Tournament Matchups in one convenient non-guaranteed pick pack and after going 3-2 at the Honda Classic last week, he is looking for a clean SWEEP this week at the WGC-Cadillac Championship! Get them right here!
Golf picks now available!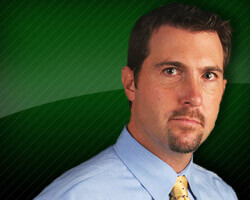 Golf is a sport that is often overlooked by many bettors, but there is major value to be had wagering on both pre-tournament winners and head-to-head matchups. We sat down with our PGA Tour capper, Matt Fargo, and asked him about his formula for success and how his clients can turn a profit betting on the links.

CT - You've recently began selling Golf Picks. What led you to this decision and what is your background with betting golf?

MF - I have a very lengthy background in golf betting. On Covers Experts, I have been providing weekly tournament previews and picks for many years and while picking tournament winners is never easy, I have had great success at it. These previews will still be done to go along with free tournament winner selections. I have begun to sell golf matchups which is becoming very popular now that sportsbooks have synched together and provide the same matchups across the board. I had a winning week my first week with the golf matchups and plan to have many more to come.


CT - How do you stay calm and centered in what is arguably a very stressful and fast-paced industry? When I'm feeling pressure, I like to listen to music, cook, do yoga, or run - do you have any hobbies or strategies that keep you grounded?

MF - When I first started in this industry, it was hard to stay calm knowing how much was on the line every single day. But after being around awhile, I figured out that it is not worth it to stress out on a daily basis, win or lose. We are one of the few professions that has to work 365 days a year so maintaining a balance is very important. During the winter months, I go to the gym as much as I can during the week to take a "break" from the long hours of researching football and basketball. When the weather gets nice and things slow down some, I spend my time golfing and coaching baseball.


CT - Often newbie sports bettors are looking to make big money fast. What is your advice - based on your personal experience - to bettors who are just getting started?

MF - The first thing I would say is that you are not going to make big money fast. This is a marathon and not a sprint and as soon as you start to increase bets because of the winning streaks, a losing streak could negate of all that hard work. Stay within yours means and do not deviate much from your normal bet. Yes there are some games that I like more than others and I may put a little more on those myself but I don't go overboard. Consistency is the way to be successful.


CT - What in your mind separates you from other handicappers? Why should a Covers Expert user select you for their betting advice?

MF - I bring a contrarian approach to sports betting. That doesn't necessarily mean I go against the public all the time but I tend to fade hot teams and ride cold teams which incorporated the "Buy low, sell high" philosophy. This is certainly true when it comes to betting baseball as I am strictly an underdog player and last season showed a successful contrarian approach as profits were +$17, 233 in MLB.


CT - How has the advent of social media (Twitter, Facebook) influenced or changed the way you approach sports handicapping?

MF - It hasn't changed the way I do anything really. Just because I may be more in the spotlight now doesn't mean I can alter what has been good to me. I try to be more involved and interactive in social media but that is hard sometimes because of the workload that I have. Social media has certainly helped though and I like to give as much back as I can in these outlets.
After a profitable first week at the Honda Classic, Matt is back with a 5-pack of head-to-head matchup winners for this week's WGC - Cadillac Championship. Don't miss out, grab all 5 picks in a convenient package for only $40!

Take it to the Books!


Covers-Team
Another Sweep by Jesse Schule!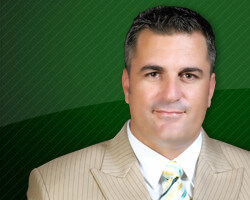 It is that time of year again. Covers Expert Jesse Schule has found his groove and is picking winners at an amazing clip (79% L7 days). If the last two years are any indication, this is just the beginning - as Jesse has a habit of destroying the books in the month of March. Check out some of these eye-popping numbers:
NCAAB L2 Weeks - 26-8 (76%), +$13,712
NHL in 2015 - 58-37-1 (61%), +$6,837
All Sports s/Jan 1, 2014 - 1112-844-28 (57%), +$89,773
Jesse has a loaded Tuesday card with 7 strong plays available:
Schule's NHL ULTIMATE of the ULTIMATE
Schule's NHL BEAST of the EAST
Schule's NHL Total Recall T-E-R-M-I-N-A-T-O-R
For even more value, take advantage of one of Jesse's many subscription options:
Jump on board with the "Iceman" today, and take it to the books!
P.S. Our Experts Consensus product (12-5, +$6,700 L7 Days) has a new pricing format:
- Monthly Subscriptions are now only $995 (savings of over $350!).
- Individual Picks now range from $60-$100 guaranteed, depending on how many experts have aligned.
- Pick Packs are now available whenever 3 or 5 Consensus plays are released (33% discount off regular price).
Make Covers your only source for world class betting advice.
Covers-Team
NCAA Tournament Value Futures Odds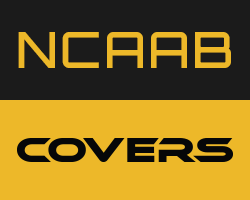 The start of the month of March can mean only one thing: let the madness begin. Looking at some recently updated betting odds to win this season's men's NCAA Tournament, Doc's Sports has found some serious value in a few of the teams that should figure prominently in this year's Big Dance.
Wichita State Shockers +6300
The Shockers could be gearing up for another long run come tournament time with just one loss in their last 18 games. They closed out play in the Missouri Valley Conference with a 74-60 victory against Northern Iowa this past Saturday to avenge their only loss in the MVC this season. Wichita State features a trio of players scoring in double figures, led by junior guard Ron Baker, who is averaging 15.2 points per game. The team is scoring an average of 70.4 points a game to complement a defense that is holding opponents to just 55.9 points at the other end of the court.
Utah Utes +2000
The Utes blew a golden opportunity to keep the pressure on Arizona for this season's Pac-12 regular-season title in Saturday's 63-57 loss to the Wildcats, but this is still a team that nobody should ignore come tournament time. Utah is 21-5 on the year with a solid 12-4 record in conference play. It should be able to quickly bounce back from a pair of tough losses in its last three games behind an offense that is averaging 72.4 PPG while shooting a rock-solid 48.8 percent from the field. Defensively, the Utes are ranked eighth in the nation in points allowed (55.8), which can go a long way towards winning games later this month.
Villanova Wildcats +1700
Villanova wrapped up the Big East regular-season title already on the strength of a 10-game winning streak heading into Tuesday's matchup against Creighton. The Wildcats are now 27-2 on the year and in solid position to claim a No. 2 or possibly even a No. 1 seed for this year's NCAA Tournament if they continue winning games and get a few breaks along the way. Villanova is another team that has shown some solid balance on both ends of the court with an offense that is averaging 75.7 PPG while shooting 46.6 percent from the field and a defense that is holding teams to 61 points a game. The Wildcats have six different players averaging at least nine points a game, and they are ranked 15th in the nation in assists (15.8).
Virginia Cavaliers +1000
Virginia remains the No. 2-ranked team in the nation in the AP's Top 25 with an overall record of 27-1 while going 15-1 in the ACC, but it still appears to be overshadowed in that conference by the Duke Blue Devils. A big reason why many experts are discounting the Cavaliers' chances to win it all this season is the loss of junior guard Justin Anderson, who remains out of the lineup for the foreseeable future with a fractured finger. He was the team's second-leading scorer with 13.4 PPG, but Virginia's success this season has been built around a shut-down defense that is ranked first in the nation in points allowed (50.1). The Cavaliers have actually lowered this average to 47.9 points over the course of their last seven games.
Wisconsin Badgers +625
The Badgers have already claimed at least a share of the Big Ten regular season title with a record of 14-2 heading into their final two conference games, and overall they are 26-3 on the year. Sometimes all you need is one dominant player that can get hot at the right time to lead a team to a national title, and Wisconsin may have just the man in senior forward Frank Kaminsky. He has been a force all season long with 18.1 points, 8.3 rebounds and 2.5 assists a game, and, aided by a strong supporting cast, the Badgers are averaging 71.5 PPG while shooting an effective 47.8 percent from the field. In a reoccurring theme with most of the teams on this list, Wisconsin does its best work on the other end of the court behind a defense that is allowing an average of just 55.8 points a game.
Jesse Schule's Dominance Continues!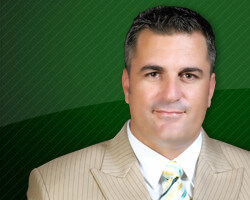 It is an exciting time of year in the sports world - the NBA and NHL playoff push is on and March Madness is right around the corner. Covers Expert Jesse Schule could not have picked a better time to go on a run for the ages. Coming off a 13-3 weekend, including a perfect a 7-0 Sunday, the best is still yet to come. Check out these incredible numbers:
NCAAB L2 Weeks - 25-8 (76%), +$13,212
NHL in 2015 - 57-37-1 (61%), +$6,337
All Sports s/Jan 1, 2014 - 1112-844-28 (57%), +$88,773
Jesse has two more strong plays on his Monday card and is eyeing another sweep:
Schule's NHL GRIM REAPER B-L-O-W-O-U-T!
For even more value, take advantage of one of Jesse's many subscription options:
Jump on board with the "Iceman" today, and take it to the books!
P.S. - In case you missed it, our MMAOddsbreaker cashed another winner at UFC 184 on Saturday - making it 7 in a row. UFC 185 takes place in two weeks from Dallas, Texas. Get ready for this blockbuster event by picking up your Weekly Event Pass now for only $60!
Make Covers your only source for world class betting advice.
Covers-Team
Pick:

Chicago

Start:

March 5, 2015 - 8:00 PM

Capper:

Offered at:

pinnacle @ 4 -108 Chicago

Analysis:
DEJA VU ALL OVER AGAIN!
Schule is a firm believer that by carefully studying the past, you can accurately predict the future. He's owned the March tournament 2 years in a row.
- All NCAAB March (2013) 21-10 +$7,051
- All NCAAB March (2014) 35-17 +$11,220
In case you haven't already heard.. HISTORY REPEATS ITSELF - He's an INCREDIBLE 10-2 L12 NCAAB!
This is a Free #NBA play on the Chicago #Bulls.


Russell Westbrook returned to the Thunder lineup last night, wearing a protective mask to shield his fractured face. He didn't let it slow him down, scoring 49 points on 16-of-33 shooting in a 123-118 overtime win over the Sixers. After seeing the Thunder struggle to beat the league's worst team at home, I find it a little odd that they come into Chicago as a favorite in the back end of a back to back.
Of course the Bulls have their own problems, with Derrick Rose and Jimmy Butler both sidelined by injuries. That didn't stop them from defeating the Wizards by a score of 97-92 on Tuesday. Veteran Aaron Brooks ran the point for the Bulls, scoring 22 points with eight assists. He's making the most of his playing time, and so far it doesn't look like he's going to be a liability.
Pau Gasol and Nikola Mirotic also stepped up with 20+ points in the win over Washington, and the Bulls still have plenty of weapons to throw at a tired OKC team that is playing without it's best player. I gotta go with Chicago at home getting points in this spot.
Take CHI.
GL,
Jesse Schule
show more
show less