This Week's Best Spot Bets
CE Manager 3 hours, 37 minutes ago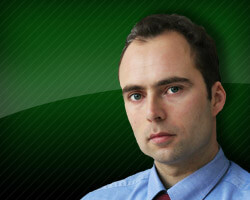 Spot bets are classic handicapping practices that have proven profitable no matter what sport you're betting. Whether it's a team looking past this week's opponent, one coming off a hard-fought victory, or a rough patch of schedule, bettors can find value picking their spots. Covers Expert Ben Burns points out his favorites:

Letdown spot

The Toronto Argonauts were handed a raw deal during the 2015 CFL season, with the Pan Am Games kicking them out of the Rogers Centre for the first six weeks of the season. Toronto played a "home" game versus Edmonton in Fort McMurray, Alberta in Week 1 and was in Saskatchewan in Week 2.

Despite those tough tests, the Argos enter Week 3 at 2-0 SU and ATS following a thrilling 42-40 overtime victory against the Rough Riders as 3-point road underdogs this past Sunday. Backup QB Trevor Harris, in for the injured Ricky Ray, went 30 for 38 passing for 267 yards and four touchdowns in the win in Saskatchewan but that victory also sets Toronto up for a big letdown spot in Week 3.

The Argos continue their lengthy road run in Calgary facing the defending Grey Cup winners coming off a stunning 29-11 road loss in Montreal as a 9.5-point favorite. The Stampeders will be in a bad mood and look to throw a lot of pressure at the inexperienced Harris. Calgary won both meetings last season, splitting against the spread.

Lookahead spot

When you're as bad as the Phillies, heading to the ballpark is like heading to an office job that you just hate. Philadelphia is about as far away from Citizens Bank Park as possible right now, roaming the West Coast for four games with the Dodgers and three against the Giants. And with the All-Star break approaching, the Phillies are looking ahead to some time off from bad baseball.

Not only is Philadelphia counting down the days to the break but the roster is less than focused with the team expected to dump some top talents come the trade deadline. Ace pitcher Cole Hamels seems like a foregone conclusion when it comes to the trade block but names like Aaron Harang, Jonathan Papelbon, and even Ryan Howard have been at the center of rumors.

Tread lightly with the Phillies in the final days of this current road trip. Players may be on the field but their minds are either off planning a family vacation or figuring out where they're going to play next once the deadline comes.

Schedule spot

The Chicago Bears have an uphill climb in the NFC North. Green Bay is the team to beat with Minnesota and Detroit primed to battle for a wild card spot in the conference. The Bears have plenty of new faces on the field and sideline this season, and those changes will be put to the test come November.

Chicago faces one of the most daunting stretches of schedule in the NFL from Week 9 to Week 12, playing four games – three of them on the road – in a span of just 18 days. That's a game every 4.5 days, and when you throw in travel and mid-season wear and tear, Chicago could be crawling to the finish line by the time the calendar turns to December.

This ugly November run begins with a Week 9 Monday night meeting in San Diego on November 9 (+4), then heads to St. Louis in Week 10 (+4.5). The lone home game for this four-headed monster just so happens to be against Denver in Week 11 (+2.5), then Da Bears are back on the road to play at Lambeau Field on short rest against the Packers on Thanksgiving Day (Thursday) in Week 12 (+7.5). If you didn't notice, Chicago is an early underdog in each of those contests.
***Ben Burns is heating up on the diamond. Take advantage of the MLB Summer Special and get all his baseball picks and advice for 60 days for only $499***
Steve Merril on 65% MLB Run!
CE Manager 10 hours, 1 minutes ago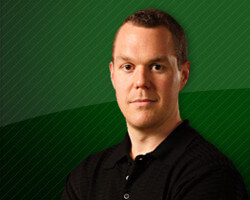 Covers Expert Steve Merril has officially found his groove on the diamond. Over his past 61 plays, he has put together a strong 39-21 record to the tune of +$12,533. Steve is known as one of the most consistent and patient handicappers in the industry. You will never see him force a play, only releasing the ones he feels the strongest about.
Just in case you think a run like this is a fluke, check out Steve's MLB records over the past 2 seasons:
2014: 198-152, with +$16,019 earned
2013: 211-168, with +$11,432 earned
Steve has proven time and time again that his conservative style pays dividends. If you are looking for serious long-term profits, then Merril is your guy.
Tuesday's card is highlighted by two big plays: a 10* MLB Steamroller *Blowout* and MLB $$$ Maker . Pick up both and go for the sweep!
For the best possible value, take advantage of our MLB Summer Special and get all of Steve's baseball picks and advice for 60 days for just $499.
Jump on board with Merril and watch your bankroll go through the roof!
P.S. Our tennis Expert Winafy is cruising through Wimbledon, hitting 61% of their picks for +$2,192 of profit. Get all remaining picks at the All England Club for only $99 and make some extra cash while watching world-class tennis.
- Covers Team
MLB Betting Cheat Sheet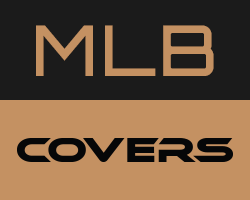 Covers Expert
Jesse Schule
presents his comprehensive look at betting notes for the mid-week major league schedule, including L.A.'s Zack Greinke who has been lights out. Check out the keys to this week's action.
Sale Goes For Strikeout Record
White Sox ace Chris Sale is coming off eight consecutive starts with 10 or more strikeouts, tying him with Pedro Martinez. He can set a new standard for consecutive games with double-digit Ks on Monday at home versus the Blue Jays. The southpaw is 1-1 with a 2.57 ERA in two career starts versus Toronto, but both of those came at Rogers Center. The Jays aren't an ideal opponent though, leading the major league in runs scored, and batting a major league best .307 versus left-handers.
Tigers Over Trend at 16 and Counting...
Detroit has now seen the total go over in 16 straight, and given the way they've been playing, there may be no end in sight. Their starting rotation is struggling, and the bullpen has been a complete disaster over the past few weeks. The defense has been brutal as well, evidence by two more errors in Sunday's loss to Toronto. On a positive note for the Tigers, their bats have been hot, scoring 28 runs in five games in July, and they led the majors batting .281 in June.
Greinke Working On 27 2/3 Scoreless Innings Streak


While Clayton Kershaw continues to struggle, Zack Greinke is stealing the show out west in LA. He's leading the major leagues with a 1.48 ERA, and he's now gone 27 2/3 innings without surrendering a run. He'll have an excellent chance to extend that run at home against the Phillies on Thursday.
Pitching Notes


- Hisashi Iwakuma will come off the DL on Monday to start in the series opener versus the Tigers. The 34 year old hasn't pitched for Seattle since April, but his performance at Triple-A was quite encouraging. He
was 1-0 with a 1.35 ERA in three starts, pitching a total of 13 1/3 innings. Iwakuma is 20-12 with a 2.82 ERA in 42 starts at Safeco since 2012.
- Yovani Gallardo has quietly been dominating out in Texas. The right-hander has not allowed a run over 26 1/3 innings in his last four starts, and the last three came on the road. His numbers at home aren't too shabby either, going 4-2 with a 2.23 ERA in seven starts in Arlington. He should have an excellent chance to continue his success in his next start at home versus Arizona, he's 2-0 with a 2.45 ERA in his last five starts versus the Diamondbacks.
Hitting Notes
- Last year's AL batting champ Jose Altuve sat out seven games due to injury in mid June, but he's riding a 13 game hitting streak since returning. He could be gearing up for another strong second half, as he hit .349 after the All Star break in 2014.
- Cubs Rookie Kris Bryant was benched for the first time in his career on July 2nd, and he's responded well going 5-for-15 with a pair of home runs and six RBIs in three games since.

Totals Streak


The Tigers as I already mentioned have been trending toward the over, and they head out on the road to face the Mariners in their pitcher's park on Monday. They've seen the total go over in nine straight road games, and 22-5-1 in their last 28 overall. The bookmakers are expecting this trend to cool off at Safeco, with a total of O/U 7 in Game 1 of the series.
Injury Notes


-
The Nats have placed Stephen Strasburg on the 15 day DL with a strained oblique. The 26 year old has had a nightmare of a season posting a 5-5 record with a 5.16 ERA in 13 starts.
- For the first time in his career, Miguel Cabrera will go on the DL with a strained calf. He's expected to miss at least six weeks. It's a huge blow for the Tigers, as the 32 year old was batting a major league best .350.
*Jesse Schule is starting to find his groove on the diamond. Get a month's worth of winners for only $299 or a 60 day pass for just $499*
Experts' Weekend Recap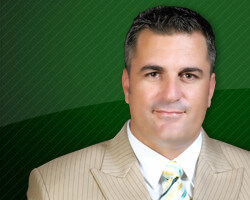 Covers Expert Jesse Schule is on a huge 13-5 (+$5,522) streak. Jesse capped off his Independence Day Weekend with a 10-2 run and has been crushing the books with his Totals plays. The Iceman is +$11,900 in his last 60 totals picks. Don't miss out on the winning and subscribe now!
Schule has two 10* MLB Total Plays available for Monday: MLB Total Recall TERMINATOR - *JUDGEMENT DAY* & MLB Total Recall TERMINATOR - *SALVATION*

Also, Great News! Our MLB Summer Special is still on the market, 60 Day MLB Subscription with any Expert for only $499!

Click here for all of today's Expert MLB picks.

For the strongest plays available, don't forget to check out the Experts Consensus. The MLB All-Star break is fastly approaching and Experts Consensus has a solid 59-50 record! Also, Consensus Monthly has been reduced to $799 for a limited time only. Find out which games our Experts have aligned on today and bet with confidence.

The Covers Team


Wimbledon Sale! Only $99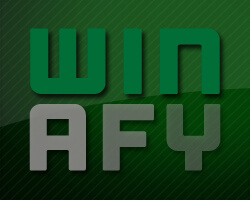 After a 5-0 sweep on the court Saturday Expert Winafy Tennis looks to keep the ball rolling into the later stages of the oldest of grand slam, Wimbledon. Take advantage of a recent price drop, and save $50. Get all tips, picks, and advice for only $99.
Looking to get out of a slump? Here's your chance! With great value at $99, and winning picks coming in daily you can't pass this opportunity up. Nailing both ATP Totals, Wazniacki, Radwanska, AND Govortsova of the WTA Saturday, Winafy gets us raedy with more picks found here:
2* WTA Spread Bet | 2* WTA 1st Set Bet
Also, Our MLB Summer Special is still on for a limited time! Get all MLB, tips, picks, and advice for 60 Days only $499! The cappers are starting to heat up, and there is no better time than now.
Remember, you'll only ever pay when you win here at Covers Experts. Take advantage of our 'guarantee' and if you don't win, you don't pay. It's as simple as that.
To view all the Expert MLB Plays available click here!
For more info on our MLB Summer Special click here!
Best of luck with your bets and as always, 'Take it to the Books!'
Covers-Team
Pick:

1* Wimbledon ATP Future Bet!

Capper:
Start:

July 8, 2015 - 8:00 AM

Offered at:

bookmaker @ 475 (True) - Roger Federer to win Wimbledon

Analysis:
We are backing Roger at this stage for pure value
Federer will beat Simon most likely, and then comes Murray. Federer should be around even odds in that match and our numbers indicate he will have good chances there, especially if the conditions are hotter helping him on serve. Federer plays Murray well. Then in the final, a very tired Djokovic or another far more beatable player. We think this price is worth a shot.
1* play: Fed to win wimbledon
show analysis
show less