SEC Football Preview + Projections
CE Manager 7 hours, 11 minutes ago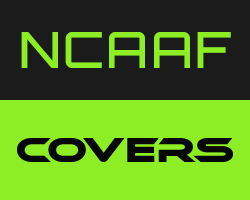 Nick Saban's Crimson Tide have dominated the SEC in recent years, but they will have to replace their starting quarterback, top wide receiver and leading rusher in 2015. Alabama is still the favorite to win the conference, but the door is open for teams like Auburn, Georgia and LSU to take that step to the next level.
Alabama Crimson Tide (2014: 12-2 SU, 5-9 ATS)


Odds to win the conference: +300

Season win total: 9.5
Why to bet the Crimson Tide
: Nick Saban's squad always has one of the top recruiting classes, and they come into the 2015 season with another talented group of freshman. The strength of this team is in it's defense, returning eight starters from 2014. The defensive line is as good as it's ever been, and Reggie Ragland turned down the NFL to play another year after recording 95 tackles last season.
Why not to bet the Crimson Tide
: There was no money to be made backing Alabama last season, as they failed to cover in nine of their 14 games. They will likely continue to be overrated by the bookmakers this season, and replacing their starting quarterback, top wide receiver and leading rusher is going to be a daunting task. Whoever the new quarterback is will be thrown right into the fire with a neutral site game against Wisconsin in Week 1.
Season win total pick
: Under 9.5
Georgia Bulldogs (2014: 10-3 SU, 8-5 ATS)


Odds to win the conference: +450

Season win total: 9


Why to bet the Bulldogs: Nick Chubb emerged as one of the most talented running backs in the SEC, running for 1547 yards as a freshman in 2014. He's considered a true contender for the Heisman this year, behind a skilled offensive line that returns four starters.


Why not to bet the Bulldogs: There are plenty of question marks in the passing game, with a new quarterback and a lack of experience at wide receiver. It could take some time for things to come together under new offensive coordinator Brian Schottenheimer.


Season win total pick: Over 9



Auburn Tigers (2014: 8-5 SU, 4-9 ATS)


Odds to win the conference: +475

Season win total: 8.5


Why to bet the Tigers: The arrival of new defensive coordinator Will Muschamp has the Tigers extremely optimistic about their defense in 2015. He's getting eight starters back from last season's depth chart, including the top three tacklers: safety Jonathan Ford and linebackers Cassanova McKinzy and Kris Frost.


Why not to bet the Tigers: The Tigers only have four starters returning on offense, and backup Jeremy Johnson will take over for Nick Marshall at quarterback. They won't have a lot of time to figure things out, as they travel to Baton Rouge to take on LSU in mid September in their first game in conference play.


Season win total: Under 8.5



LSU Tigers (2014: 8-5 SU, 8-5 ATS)


Odds to win the conference: +775

Season win total: 7.5


Why to bet the Tigers: Leonard Fournette appears to be primed for a big season, and the former five star recruit comes in bigger and stronger than he's ever been according to Les Miles. The Tigers return eight starters on both sides of the ball, and they should have one of the best secondaries in the nation again in 2015.


Why not to bet the Tigers: Anthony Jennings and Brandon Harris were both brutal at quarterback last season, and neither has shown significant signs of improvement heading into 2015. The duo managed to throw for more than 150 yards just once during conference play last season, and that was a loss to Mississippi State.


Season win total pick: Over 8



Mississippi Rebels (2014: 9-3 SU, 7-5-1 ATS)


Odds to win the conference: +850

Season win total: 8.5


Why to bet the Rebels: Mississippi returns nine starters on offense, and eight starters on a defensive unit that finished the 2014 season ranked 1st in the nation allowing an average of just 16 points per game. All five starters return on the offensive line, and that will make life easier for a team breaking in a new quarterback.


Why not to bet the Rebels: They beat Alabama last year, but that was in Oxford. They will have to travel to Tuscaloosa to play the Crimson Tide this year, and Alabama hasn't lost at home since 2012. They also have tough road games at Auburn and Florida.


Season win total pick: Over 8.5



Arkansas Razorbacks (2014: 7-6 SU, 10-3 ATS)


Odds to win the conference: +950

Season win total: 8.5


Why to bet the Razorbacks: Brandon Allen is back at quarterback for his third season as a starter, the Razorbacks first three-year starter in over a decade. He threw for 2125 yards with 20 TDs and just five picks in 2014. He'll have plenty of help in the backfield with a pair of 1000 yard rushers in Jonathan Williams and Alex Collins.


Why not to bet the Razorbacks: They haven't won in conference play on the road since October of 2012, and they have a tough schedule this season with road games against Alabama, LSU, and Ole Miss.


Season win total pick: Under 8.5



Tennessee Volunteers (7-6 SU, 7-6 ATS)

Odds to win the conference: +1100

Season win total: 7


Why to bet the Vols: Tennessee returns an SEC best 10 starters on offense in 2015, and eight starters on defense. Expectations are sky high in Knoxville after a blowout win over Iowa in the Taxslayer Bowl. Josh Dobbs threw for 1206 yards and nine TDs in six starts last year, and he's expected to take over as the Vols quarterback of the future.


Why not to bet the Vols: It's important to keep things in perspective, and beating up on a below average BIG10 team in a bowl game is hardly enough reason to expect a young team to compete with the elite teams in the SEC.


Season win total pick: Over 7
The college football season is fast approaching. Lock in your futures bets today!
Two 9-1 Runs Tested on Tuesday!
CE Manager 16 hours, 44 minutes ago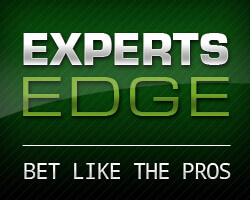 With the MLB Trade deadline behind us, the stretch drive is officially on for what is sure to be an exciting playoff race in both the American and National League. Handicapping these increasingly important games can be very difficult. Not to worry though, as the Covers Experts have distinguished the contenders from the pretenders, and are your go-to-source for winnings forecasts the last 2 months of the season.
We will let the records speak for themselves, as our cappers have definitely found the recipe for success on the diamond.
Larry Ness: 7-1 to start August, +$19,892 since July 8th!
- Get Larry's top rated 10* MLB Oddsmaker's Error and take advantage of a mistake by the books.
- Looking for major bang for your buck? Pick up Ness' MLB Superstar Triple Play and receive 3 plays for the price of 1!
Marc Lawrence: 17-5 run with 10* plays, +$10,438 since July 4th!
- Make sure Marc's 10* Top of the Ticket play is #1 on your card.
- Save $35 and get all 3 of Marc's plays with the MLB Triple Play All Day Access.
Al McMordie: 9-1 last 6 days, +$9,480 since July 22nd!
- Al has circled an American League Totals Winner for today, so cash in big!
- Hot 7-3 start to CFL and 28-15 long-term.
Your Covers Experts experience is never complete without checking in on 'The Experts Consensus' - CE's Strongest Plays. The last 27 picks have produced an impressive 18-9 record and the MLB season has yielded a solid 77-60 overall mark. Click here to find out which games our cappers have aligned on today.
We love to provide our customers with the best value possible. For only $299, get every single MLB play from your favorite Expert for 31 days. That's right, less than $10/day gets you inside access to some of the sharpest baseball insight in the business.
Take it to the books this August!
- The Covers Team
MLB Cheat Sheets!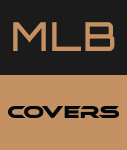 Houston, We Have Liftoff!

The Astros hot, winning 11 of 15 since the All Star break. They've leapfrogged the Angels in the AL West, now sitting four games clear of Los Angeles. While the Astros picked up Carlos Gomez and Scott Kazmir at the deadline, the Angels lost C.J. Wilson to a potential season ending injury. Kazmir will make his next start on Wednesday, and he's tossed 14 2/3 scoreless innings in back to back wins since joining the club.


All Tied Up In The NL East
The Nationals were swept in a three game series at Citi Field over the weekend, and they are now locked in a first place tie with the Mets at the top of the division. The Mets will play a three game series at Miami, and the Marlins have lost seven of their last nine. Washington will play host to Arizona, and the scrappy Diamondbacks have won six of their last eight. We could see a real pitcher's duel on Tuesday, with Patrick Corbin starting opposite Mad Max.
Home Sick

The Texas Rangers are tied with Cleveland for the fewest home wins in the American League. Texas is 20-29 at the Ballpark in Arlington, and it has lost 10 of it's last 15 home games. That trend seems likely to continue as they host the first place Astros in a three game series starting Monday.


Pitching Notes


*Right-hander Mike Fiers will make his debut for the Astros in Texas on Tuesday, and the 30 year old has pitched well over the last two months, helping his former team (Milwaukee) win five of his last seven starts.


*Chris Sale is slumping, coming off a brutal performance on the road at Boston last week. He's not been himself since the All Star break, surrendering 13 runs on a whopping 30 hits over just 18 1/3 innings losing two of three starts.


Hitting Notes


*Xander Bogaerts is an emerging star for the Red Sox, and the 22 year old is absolutely crushing southpaws this season. Bogaerts is batting .396 against left-handed pitching this season.


*The Bronx Bombers are hitting a major league best .290 since the All Star break, and a home series versus the struggling Red Sox pitching staff isn't likely to slow them down any.


Totals Streak
The Toronto Blue Jays are by far the highest scoring team in the major leagues, but perhaps the bookmakers are overcompensating with high totals in Blue Jays games. The Jays have been a hot bet to go under at home this season, and they've failed to reach the total in seven of their last 10 at Rogers Center. They are hosting a Twins team that comes into Tuesday's game having seen the under hit at a rate of 9-1-2 in their last 12 road games.


Injury Notes:


*The Angels are facing the prospect of losing left-hander C.J. Wilson for the rest of the season. He's dealing with bone spurs in his left elbow, and is expected to opt for surgery that would put an end to his 2015 campaign.
*The Pirates are awaiting news on right-hander A.J. Burnett, who is also in danger of missing the rest of the season due to an elbow injury.
It's never too late. Join in the wins today!
Experts' Weekend Recap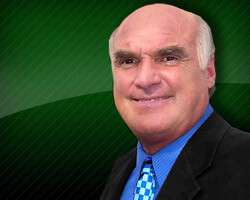 Covers Expert Larry Ness is having a phenominal MLB season thus far. Ness opened up August just how he ended July...on a tear. Larry's 7-1 weekend is just a small sample size of what he has done this year on the diamond. With a record of 211-164 and a +$18,086 since opening day back in April the 31-year vet is really showing his experience and just how much he knows when it comes to America's favorite pastime.
Larry has circled three more MLB winners on Monday's board: 10* Division 'Monster', 10* Perfect Storm & his Las Vegas Insider play which he is on a 20-2 run with!
Runner-up for this past weekend goes to Expert Ben Burns. Ben went 8-3 with a +$3,577 going 4-1 Sunday and nailing his 10* play on Sunday Night Baseball for the 2nd consecutive week.
Ben has 3 more winners on his card for Monday, get all his plays in the discounted Burns' VERY EARLY Monday All Access Pass now and get in on the winning!
Click here for all of today's Expert MLB picks.
For the strongest plays available, don't forget to check out the Experts Consensus. Expert Consensus is on a 18-8 run in the last 26 plays! Also, Consensus Monthly has been reduced to $799 for a limited time only. Find out which games our Experts have aligned on today and bet with confidence.

The Covers Team
Steamwire™: Get to Know the Experts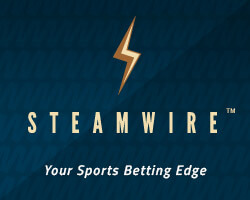 Steamwire™ is a monthly subscription that delivers around-the-clock access to the top Covers Experts' picks, analysis and time-sensitive tips when you need them. That's why we've assembled an All-Star team of contributors to give you exclusive wagering information you can't get anywhere else. Check out the Steamwire™ starting lineup:

Steve Merril. Two decades of experience and winning, while continuing to stay one step ahead of the oddsmakers. Heard on numerous radio and TV shows. $100,000 Insider's Handicapping Invitational world champion.

Ben Burns. Ben has numerous documented Top 3 finishes in football, basketball, baseball AND hockey. Ben ranks as the #1 NFL handicapper of all-time and is a master of daily fantasy.

Power Sports. Bryan Power proudly announces the formation of the Power Sports Picks brand. You'll still be getting the same quality of analysis, the same number of picks with Power (as always) calling the shots.

AAA Sports. AAA Sports' first two years as a professional sports handicapping service has been nothing short of brilliant, with solid showings in the 2012 NFL and 2013 College Football seasons.

Will Rogers. Don't know Will Rogers? You will now. Rogers has achieved success at every level. Aided by a vast network of insiders, he looks forward to earning your trust and confidence, one winner at a time.

Marc Lawrence. Marc has won more Top 10 Handicapping Awards than anyone in the nation. He was also the winner of the prestigious STARDUST INVITATIONAL in 2005, and the Playbook Football Wise Guys Contest.

How do you start using Steamwire™? It's easy: sign up for your FREE 30-day trial today!

Pssst: pass it on! Refer a friend to Steamwire™ and get a Non-Guaranteed FREE Expert Pick of your choice. Sign them up and you'll get a free credit towards any individual Non-Guaranteed Expert Pick. Contact Covers Customer Support today to learn more!

Have more questions about Steamwire™? Make sure to visit Covers.com to check out Steamwire™ FAQs to make sure you get the most out of your FREE 30-day trial. Also feel free to email us or call Covers Customer Support at 1-800-840-9677.

The Covers Team
Pick:

Pittsburgh

Capper:
Start:

August 5, 2015 - 7:05 PM

Offered at:

betonline @ -121 Pittsburgh

Analysis:
Play - Pittsburgh Pirates w/Locke vs Haren.
Edges - Pirates: Jeff Locke 2.90 home ERA as opposed to 6.43 away ERA this season. Cubs: Dan Haren 4.17 away ERA as opposed to 2.71 home ERA this campaign.
With the visiting team just 7-14 in Haren's starts this year, we recommend a 1* play on Pittsburgh. Thank you and good luck as always.
• Wow. Marc's scorching-hot run (18-5 last twenty-three 10* releases) on the MLB base paths continues Wednesday night with yet another Top of the Ticket 10* play in a double perfect winning situation. You know what to do!
show analysis
show less