Steamwire™: Get to Know the Experts
CE Manager 15 hours, 59 minutes ago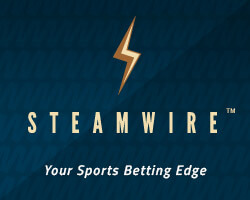 Steamwire™ is a monthly subscription that delivers around-the-clock access to the top Covers Experts' picks, analysis and time-sensitive tips when you need them. That's why we've assembled an All-Star team of contributors to give you exclusive wagering information you can't get anywhere else. Check out the Steamwire™ starting lineup:

Steve Merril. Two decades of experience and winning, while continuing to stay one step ahead of the oddsmakers. Heard on numerous radio and TV shows. $100,000 Insider's Handicapping Invitational world champion.

Ben Burns. Ben has numerous documented Top 3 finishes in football, basketball, baseball AND hockey. Ben ranks as the #1 NFL handicapper of all-time and is a master of daily fantasy.

Power Sports. Bryan Power proudly announces the formation of the Power Sports Picks brand. You'll still be getting the same quality of analysis, the same number of picks with Power (as always) calling the shots.

AAA Sports. AAA Sports' first two years as a professional sports handicapping service has been nothing short of brilliant, with solid showings in the 2012 NFL and 2013 College Football seasons.

Will Rogers. Don't know Will Rogers? You will now. Rogers has achieved success at every level. Aided by a vast network of insiders, he looks forward to earning your trust and confidence, one winner at a time.

Marc Lawrence. Marc has won more Top 10 Handicapping Awards than anyone in the nation. He was also the winner of the prestigious STARDUST INVITATIONAL in 2005, and the Playbook Football Wise Guys Contest.

How do you start using Steamwire™? It's easy: sign up for your FREE 30-day trial today!

Pssst: pass it on! Refer a friend to Steamwire™ and get a Non-Guaranteed FREE Expert Pick of your choice. Sign them up and you'll get a free credit towards any individual Non-Guaranteed Expert Pick. Contact Covers Customer Support today to learn more!

Have more questions about Steamwire™? Make sure to visit Covers.com to check out Steamwire™ FAQs to make sure you get the most out of your FREE 30-day trial. Also feel free to email us or call Covers Customer Support at 1-800-840-9677.

The Covers Team
Sunday MLB Outlook
CE Manager 23 hours, 5 minutes ago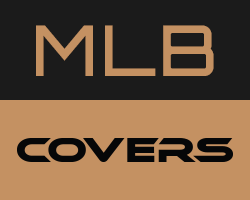 A full slate of MLB action is on tap today with several intriguing matchups. Whether you are looking to wager on a particular game or just want the strongest play available, look no further than Covers Experts for winning baseball advice!
Not sure who to follow today? Check out these red-hot MLB runs:
Marc Lawrence: 16-5 MLB run with 10* Plays. Marc has his Scorching Hot 10* Triple Play All Day Pass available now!
Larry Ness: 41-19 Last 60 MLB Plays, with +$17,154. Larry has another 2 winners today with 87% Daytime Dominator & Weekend Wipeout Winner.
Al McModie: 17-8 Last 25 MLB Plays, with +$6,377. Big Al has his MLB Elite Info Winner today!
Steve Merril: 63-41 Last 104 MLB Plays, with +$13,642. Steve has a 10* Daytime MLB $$$ Maker as well as his Sunday Night MLB on ESPN Cash.
P.S. Experts Consensus is 76-59 this year in the MLB and our cappers have aligned again today in the MLB. Get Sunday's MLB 'Hit N' Run' (100%) now.

Take it to the books on the diamond!

- Covers Team



Covers Experts price drops!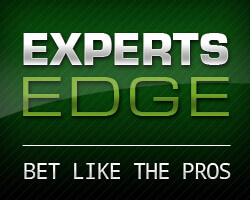 We have lots of great news to share with you on Covers Experts price drops!
Save 50% on WNBA Regular Season subscription packages - down from $199 to only $99!
Not sure which Covers Expert to go with for the WNBA? Check out Matt Fargo's WNBA record so far:
A whopping 70% win percentage and $11,470 earned
Save 50% on PGA Full Season subscription packages - down from $299 to only $149!
Save 25% on CFL Regular Season subscription packages - down from $299 to only $249!
Leading the way for CFL is Expert Al McMordie, who has won 70% of his bets thus far!
Now you can make money AND save money with the best in sports betting picks, tips and advice with Covers Experts.
The Covers Team
MLB Cheat Sheet!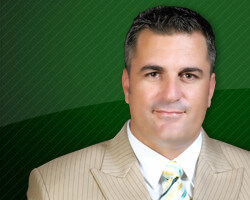 Here's a comprehensive look at betting notes for the weekend major-league schedule:


Blue Jays Deadline Deals

As far as Blue Jays fans are concerned, the rest of the league might as well just waive a white flag. The acquisition of Troy Tulowitzki, Ben Revere and David Price at the deadline certainly makes the Jays a serious contender, but I think it's a little premature to start planning the parade. There's still a glaring weakness at the back end of the rotation, and it won't be easy to catch the Yankees.
Orioles Bolster Battery


Gerardo Parra is riding a 13 game hitting streak, batting .444 since the All Star break. The 29 year old is batting .328 for the season, the fourth best average in the National League. He's on his way to Baltimore, hoping to help the Orioles get to the post-season.
Hot Diggity Dog


The last place Phillies came out of the All Star break winning 10 of their first 12 games, and four of five on the road. They cleaned up in Chicago, sweeping the Cubs at Wrigley. They host the Braves this weekend, and both these teams have been cleaning house at the deadline.



Pitching Notes


*Cole Hamels will make his debut in Texas after tossing a no-hitter in his last start for the Phillies at Wrigley. He's starting opposite Tim Hudson and the Giants, who roughed him up earlier this season. He has had success against the Giants in his career though, with a record of 1-0 with a 2.64 ERA in four starts versus San Francisco over the last three seasons.


*Jose Fernandez is still undefeated in Miami, with a career record of 15-0 with an ERA under 1.50. His next home start comes on Sunday opposite James Shields, who has only recorded one win over his last 10 starts.



Hitting Notes


*Melky Cabrera is swinging a hot bat, batting .485 with nine extra-base hits and eight RBIs over the last seven days. The White Sox come into this series versus the Yankees as winners of seven of their last eight. Ivan Nova will start for New York on Sunday, and Cabrera is 6-for-9 with a pair of home runs lifetime versus Nova.


*Buster Posey is hitting .444 over the last seven days, and he's tied for fifth the National League hitting .325 on the season. The Giants are in Texas this weekend, and pitcher's have been getting punished in this hitter's park in recent days. Posey might spoil Cole Hamels debut, as he's owned the veteran, going 11-for-20 with a home run and five RBIs lifetime.



Totals Streak


The Seattle Mariners have seen the total go over at a rate of 8-1-1 in their last 10, and that trend may continue in Minnesota over the weekend. The Twins are riding a long standing over trend at home, going above the number at a rate of 45-22-5 in their last 72 home games.


Injury Notes


*Ryan Zimmerman and Jayson Werth have returned to the lineup for Washington, and the game-winning home run came of the bat of Zimmerman in Washington's 1-0 win over Miami on Thursday.


*Robinson Cano is listed as day to day with a strained abdominal muscle, and he missed the Mariners last two games. He could return Friday, and the Mariners have missed him as he's been tearing it up in July batting .337 with seven homers and 18 RBIs.
Written by: Jesse Schule
Lots of hot picks on the diamond today! Click here to view all the Guaranteed Winners!
Take it to the books!
Covers - Team
Good/Bad Month Pitchers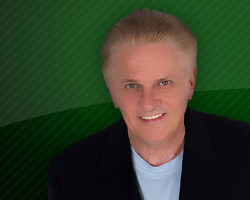 With the MLB trading deadline officially closed, and the NFL preseason whetting our pigskin palates, the month of August sets the table for the stretch run of the baseball season. Which pitchers can we count on to satisfy our tastes, and which ones figure to sour our stomachs? Take a look below.
Listed below are hurlers that have enjoyed a two-to-one or better success ratio in team-starts over the course of the last three seasons during the month of August. On the flip side, we've also listed pitchers that struggle in August, winning 33% percent or less of their team-start efforts. To qualify pitchers must have made a minimum of 10 starts, with at least one start each April over the last three years. And for your convenience alongside each record we break down each pitcher's greatest success or greatest failure rate either home (H) or away (A) within his good or bad month.
Note: * designates a categorical repeat appearance by this pitcher, maintaining status quo from last season's August list.
I'll be back next month with September's Good Month Pitchers. Until then, as the legendary Neil Diamond would say, enjoy the hot August nights.
GOOD MONTH PITCHERS:
*Buehrle, Mark • 11-5 (5-2 A)
If Toronto fails to make the post-season, it will not be Buehrle's fault since he had another strong season as a middle of pack starter for the Blue Jays. On July 26th he walked his first batter in the 127 he faced over the prior month and that outing ended a streak of 11 consecutive quality starts. Highly dependable.
*Gallardo, Yovani • 10-3 (6-1 A)
After pitching well in May and June, July was bumpy for this Texas hurler who longer has the blazing fastball. On the season, his numbers are fairly typical of his career and if the Rangers score a few more times, Gallardo could bounce back.
*Hamels, Cole • 11-5 (5-2 A)
Hamels will be joining the Texas Rangers and all indications are he will take the ball either Aug. 1st. His last start was historic, a no-hitter and besides the two walks, no ball put in play was really close to being a hit. Being on a better team with immediate brighter future might well propel the lefty to a strong close of the season.
Iwakuma, Hisashi • 11-5 (6-2 A)
Iwakuma struggled when first coming off the DL, but turned in terrific work over three starts, allowing just four runs on 14 hits and four walks while striking out 18 in 20.2 innings. However, he was clobbered for six runs and 10 hits in final July outing and will attempt to get back to normal.
Kershaw, Clayton • 11-5 (6-1 A)
So much for the demise Clayton Kershaw whose ERA is as 2.48 and opposing hitters are back to hitting just over .200 against him. In July the dominating lefty pitched 33 innings, allowing 19 hits, striking out 45, walking only two and surrendered ONE earned run (as of July 30th). August is looking pretty good.
Sanchez, Anibal • 9-4 (6-2 H)
After winning seven straight decisions (Tigers 8-0), Sanchez lost his last of July at Tampa Bay, 5-2. He starts this month with an ERA of 4.61 which is his highest since 2008. The culprit has been the gopher ball already having allowed 22, which is a career-high.
*Scherzer, Max • 13-4 (7-0 H)
Still a great hurler, Scherzer was tagged for five runs twice last month and conceded six of the 13 homers he's given up on the season. Chances are he will be his usual self with more big games coming up in August. Opposing hitters batting only .193 against him.
*Shields, James • 12-5 (7-1 A)
After starting 7-0, Shields is 1-4 since. Though San Diego has only won two of his last eight starts since that time, his ERA has only gone up just slightly and his ERA for July was 2.50.
Strasburg, Stephen • 13-3 (7-1 H)
Been on the DL since July 5th with an oblique strain and made rehab start on July 29th. Expected to return this month but all bets are off on his true effectiveness.
Tillman, Chris • 12-5 (4-1 A)
Tillman has found his groove since being hammered for six runs on six hits on June 21st, not allowing more than two runs in five starts. Biggest difference is the right-hander is averaging almost 10 groundball outs compared to six in five previous starts and strikeouts also are up. Should have a strong August.
Zimmermann, Jordan • 12-5 (7-2 H)
When watching Zimmermann, it always seems his record should be better. Starting the month at just 8-6, the two most notable stats that catch your eye is opposing teams have a higher OBP against him (.311 vs. career .295) and his strikeouts are on pace to be the lowest of his career. If Washington is to win the NL East and make the World Series, Zimmermann has to produce.
BAD MONTH PITCHERS:
Alvarez, Henderson • 3-10 (1-4 A)
Alvarez has been diagnosed with a tear in his right shoulder and will undergo season-ending arthroscopic surgery,
Eovaldi, Nate • 5-12 (1-7 H)
His 10-2 record is a bit suspect with a 4.27 ERA, WHIP of 1.48 and teams hitting .300 against his tosses coming into this month. But Eovaldi has done what's asked of him and he's getting double-digit groundball outs in his last five starts. Yankees 6-1 in his last seven starts, will it continue?
Happ, J. A. • 5-11 (2-7 A)
After becoming a surprise fifth starter for Seattle and owning a 2.98 ERA on May 15th, Happ his seen his ERA creep up to 4.64. Never a hard thrower, his problems start the third time around the batting order.
Harang, Aaron • 4-12 (1-7 H)
Harang has been on the disabled list since July 2 with plantar fasciitis and returned with five strong innings on July 30 (5 innings - one run allowed) against Atlanta, earning the victory and ending his seven-game losing streak. He's still on a bad club and the losses are likely to continue.
*Hellickson, Jeremy • 4-13 (2-9 A)
For the first several months the Diamondbacks starter was brutal, with an ERA over 5, and every couple of fair outings led to shelling. Hellickson was sharp in July with a 1.88 ERA, but that just probably means August will be nasty for him and backers.
Hernandez, Roberto • 4-8 (1-4 H)
Made 11 starts for Houston through June 5th before being sent to bullpen where he's been since.
*Jimenez, Ubaldo • 3-10 (1-6 A)
Jimenez will never be anything more than a back of the rotation hurler because his delivery is so hard to repeat time after time. However, for him he's having a good season like he did in Cleveland two years ago, when he was 13-9 with 3.31 ERA. His track record is not good late in the season, though, so let's see what he does.
Keuchel, Dallas • 4-11 (1-4 A)
Ace of the Houston staff having a true breakout campaign and opposing hitters are just past the Mendoza Line (.200 BA) and his WHIP is under 1.00. Don't look for his past numbers to continue.
Miley, Wade • 5-10 (3-6 H)
Miley has not come close to being the same pitcher since 2012, his first year as a starter with Arizona. This year it has been more of the same of being inconsistent in his first year with Boston and chances are he will repeat the past.
Wood, Travis • 5-13 (1-8 H)
Made a few starts early for the Cubs, before manager Joe Maddon said that was enough and Wood has been in bullpen since mid-May.
By: Marc Lawrence
Saturday's MLB Picks | MLB Subscriptions | Steamwire™ FREE Trial
Pick:

San Francisco

Capper:
Start:

August 3, 2015 - 7:10 PM

Offered at:

5dimes @ -145 San Francisco

Analysis:
Play - San Francisco Giants w/Cain.
Edges - Giants: Matt Cain 5-0 with 1.71 ERA last five away team starts during the month of August, and 2-1 with 1.80 ERA career team starts in this series. Braves: 5-11 last sixteen games in this series.
With Cain in crafty KW form with 14 strikeouts and only 1 walk his last three starts, we recommend a 1* play on San Francisco. Thank you and good luck as always.
• Marc's ultra-hot run on the MLB base paths (17-5 last twenty-two 10* releases) continues Monday Night on ESPN with a 10* play in a triple perfect winning situation. You know what to do!
show analysis
show less