College Gameday- Picks & Advice
CE Manager 15 hours, 52 minutes ago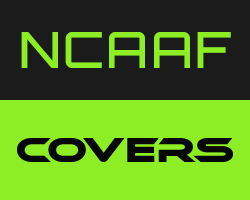 Football season is here and we've got lots of great news to share. Read on!

The NCAAF Regular Season has kicked off and we have you covered! Check out how you can cash in on the NCAAF with Covers Experts:

1. Expert Picks as low as $15
2. Covers Experts NCAAF Regular Season Package for only $799
3. *Best Value* Covers Experts NCAAF Reg Season & Bowls Package gets you picks & advice for the ENTIRE college year for only $999
4. Covers Experts NCAAF Monthly Subscription gets you picks & advice for 31 days with an Expert of your choice for only $279

Not sure which Expert to go with? Check out last year's Covers Experts NCAAF records:

Ben Burns earned $5,337 in the 1st half
Matt Fargo earned $5,082 in the 1st half
Larry Ness earned $6,010 in the 2nd half
Steve Merril earned $5,380 in the 2nd half


Have you heard? The Experts have spoken and the picks are locked and loaded for a big Saturday! Here are some of this weekend's hottest picks:
Marc Lawrence: 10* CFB Revenge Rout | Scorching hot 10* CFB Prime Time
Teddy Covers: Tremendous Trifecta! | 10* Big Ticket Saturday | Teddy's TV Moneymaker (BYU vs Nebraska)
Al McMordie: Big Al's Sat. NCAAF All Access! | Big Al's Double Perfect 100% Monster 10*
Don't forget about the FREE King of Covers NCAAF contest where you can test your college football handicapping skills for a chance to win over $4,000 in cash & prizes!


Make covers your home for the best in football betting picks.

The Covers Team
P.S. The NFL Regular Season kicks off Thursday! Save $ with the NFL Regular Season Package now only $999 or pick up a NFL Monthly Subscription for only $299. Get the best in picks, tips and advice all season long!
*New* CE Manager Picks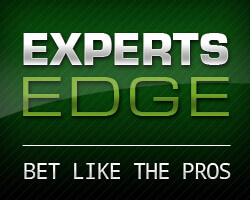 I can't take it anymore. I am tired of thinking I have the time and what it takes to make myself a decent return in the sports gambling world.
Last night after being on the wrong side of the Texas Christian vs. Minnesota game, I asked myself: "Why don't I tap into some of the best betting minds in the world from the team at Covers Experts?". Starting today I am turning my attention - and more importantly - my bankroll over to the handicapping team at Covers Experts.
Anyone who knows the CE Manager knows I love football so that's where I'm going to start.

An NCAAF play from AAA Sports will be first and foremost on my card. AAA has been cashing in on NCAAF since his inception to the sports gaming world back in the summer of 2012. AAA has over $27,000 in College Football lifetime earnings and got off to a stellar opening night Thursday going 2-1 – his lone loss being a 1-point spread loss with Michigan +6. In fact I'm so confident in AAA Sports that I've decided to go with his 3-Game Pass.
AAA's 3-GM Friday Night OBLITERATION PASS

A September betting card wouldn't be complete without some MLB action and for that I turn my bankroll to the hands of Larry Ness. Looking back since the start of August 2015, Larry is an incredible 60W 34L, +$18,906 with MLB!!! Today I'll throw both his MLB plays on my card:
Larry Ness' Las Vegas Insider
Larry Ness' 10* Run-Line Rout

Trust me when I say that it takes a lot for the CE Manager to trust his bankroll to anyone but himself. Those are the cappers I trust my bankroll to for today and I couldn't be more confident about it. With those five plays locked in I'll hope for the sweep, but even a 3-2 split would be money in the bank!
I will be back next week with more winners and probably a fatter bankroll.
If you need any help getting your winning card lined up, please just reach out to the Customer Service team at Covers Experts via email or call them at 1-800-840-9677, and they will do whatever they can to ensure your card is lined with winners as well.
CE Manager
NCAAF Line Watch - Week 1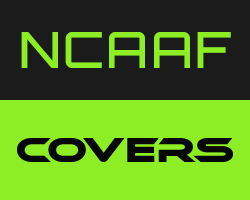 Covers Expert Steve Merril breaks down key week 1 NCAAF games in his *new* College Football podcast - listen here!

SPREAD TO BET NOW: Arizona State +3.5 (vs. Texas A&M)

Slight movement on this game as Texas A&M opened -3. But I expect money to eventually show on Arizona State in this game, so taking the Sun Devils at +3.5 now may be a prudent move to make.

My raw power ratings actually rate Arizona State slightly higher than Texas A&M, and I don't think the Aggies should be given more than a point or two for home field since this game will be played in Houston. That means there is value on Arizona State based on my numbers, and since I think the two teams are basically even after adjusting for location, grab the +3.5 now on the Sun Devils before the line drops.

--------------

SPREAD TO WAIT ON: Bowling Green +20.5 (vs. Tennessee)

Tennessee opened as 21-point favorites over Bowling Green, and a little early money has nudged the line down to -20.5 in favor of the Volunteers. However, I expect money to come in on Tennessee from the public bettors closer to kickoff.

Bowling Green returns 10 starters from a fantastic offense that averaged 30 points per game on 433 yards of offense last season. The Falcons can score points, so that makes them a dangerous underdog in this pointspread range. This game will be played in Nashville, and that lessens Tennessee's home field advantage. Wait and take Bowling Green +21 or more in this game.

---------------

TOTAL TO WATCH: Wisconsin/Alabama 49.5

Wisconsin and Alabama are both similar teams in that they are heavily reliant on running the football and playing excellent defense to win. The total opened around 53.5, and it was quickly bet down to the current number of 50 which is fully understandable.

There are some major question marks on both teams coming into this game. Alabama is young and inexperienced (10 returning starters), but they are obviously super talented. Wisconsin has a new coach in Paul Chryst, and he only has 11 returning starters to work with. The Badgers also have offensive line concerns which will limit their scoring production. This game should be low-scoring, and there's still value on the Under at the current number.
*********************************************************************
Need help with your bets this season? Look no further than our Experts who will guide you through the year all the way to the bank. For more information click here!
Don't forget about the FREE King of Covers NCAAF contest where you can test your college football handicapping skills for a chance to win over $4,000 in cash & prizes!

As always, take it to the books!
Covers-Team
NCAAF GameDay Kickoff!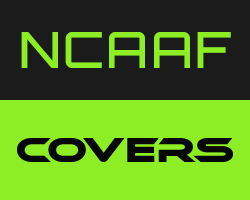 Football season is here and we've got lots of great news to share. Read on!

The NCAAF Regular Season kicks off tonight and we have you covered! Check out how you can cash in on the NCAAF with Covers Experts:

1. Expert Picks as low as $15
2. Covers Experts NCAAF Regular Season Package for only $799
3. *Best Value* Covers Experts NCAAF Reg Season & Bowls Package gets you picks & advice for the ENTIRE college year for only $999
4. Covers Experts NCAAF Monthly Subscription gets you picks & advice for 31 days with an Expert of your choice for only $279

Not sure which Expert to go with? Check out last year's Covers Experts NCAAF records:

Ben Burns earned $5,337 in the 1st half
Matt Fargo earned $5,082 in the 1st half
Larry Ness earned $6,010 in the 2nd half
Steve Merril earned $5,380 in the 2nd half


Don't forget about the FREE King of Covers NCAAF contest where you can test your college football handicapping skills for a chance to win over $4,000 in cash & prizes!


Make covers your home for the best in football betting picks.

The Covers Team
P.S. The NFL Regular Season kicks off one week from today! Save $ with the NFL Regular Season Package now only $999 or pick up a NFL Monthly Subscription for only $299. Get the best in picks, tips and advice all season long!
Burns and Lawrence scorching hot!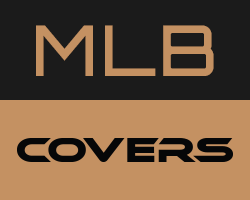 Covers Expert Ben Burns is notorious for going on red hot streaks where he reels off win after win. That is exactly what he is putting together right now, as Ben has cashed 16 of his last 18 plays in the MLB while earning his clients a whopping $11,260.
Burns capped off the weekend with a perfect 4-0 sweep on the diamond, including two huge 10* plays on the Chicago White Sox and San Diego Padres; then he followed that up with a stellar 2-1 Monday where he picked the Cleveland Indians to stump the red-hot Toronto Blue Jays - a bet only one of the sharpest minds in the industry would make.
September is here and the playoff push is officially on. Lucky for you, Ben has found his groove at just the right time. A full Tuesday card is posted, featuring a pair of top rated plays. Make sure you have them locked in!
- Burns' 10* A.L. Personal Favorite
- Burns' 10* NL Personal Favorite
- Burns' 10* BLUE CHIP Super Total
A streak like what Burns is on can be rare for some, but our for our Experts is just a matter of who and when. Take Marc Lawrence for example, he's on an incredible 12-1, +$8,452 MLB run himself with no end in sight. Marc is diligent with his play releases and believes in quality over quantity, so be sure to always monitor Marc's available picks as you can be sure they contain a super strong angle. Today he's rolling out with a single, extremely strong MLB pick:
Marc's Scorching Hot 7* MLB Perfect Play
Want to ride this amazing run for some serious long-term profits? Take advantage of Ben and Marc's many subscription options:
P.S. Football season is finally here! Pick up your Covers Experts NFL and NCAAF package today and get every winner on the gridiron all year long.
Take it to the books!
- Covers Team
Pick:

U (WIS at ALA)

Capper:
Start:

September 5, 2015 - 8:00 PM

Offered at:

pinnacle @ Under 49.5 -109

Analysis:
Recommendation: 1* Take Alabama – Wisconsin UNDER
Wisconsin has gone through a major transformation since the last time the Badgers took the field; an overtime win against Auburn in the Outback Bowl.
Head coach Gary Anderson left Madison for Corvallis, leaving the program in the hands of Paul Chryst, who went 19-20 in three years as the head coach at Pitt. Chryst has brought in a new offensive coordinator, Joe Rudolph.
A new coach and a new offense is only one piece of the puzzle for the Badgers. Yes, Wisconsin returns senior quarterback Joel Stave, but Stave is a game manager on a good day, a long way from being an elite level QB. Last year, he completed only 110 passes, throwing more interceptions than touchdowns. Wisconsin's receiving corps isn't littered with playmakers, and they've got a big void to fill at running back, with Melvin Gordon going in the first round of the NFL draft.
But the biggest problem for Wisconsin heading into this matchup with Alabama is on their offensive line; an injury riddled mess throughout camp. Three starters are gone from last year's squad, including an All American and a first team All Big 10 performer. The revamped OL has battled numerous injuries throughout camp, leaving the line particularly unsettled heading into the opener. Offensive coordinator Rudolph: "We've kind of bounced around at [right guard and right tackle] because of injuries so I'm hoping it settles down …We'll see how the rest of this week plays out."
That's not the kind of quote I'm looking for from a team about to face Alabama's national championship caliber defense. The Crimson Tide are likely to send at least half a dozen defenders to the NFL next year, including defensive linemen A'Shawn Robinson and Jonathan Allen. Alabama ranked #4 nationally against the run last year and gave up only five rushing TD's all season. I'm not expecting the Badgers offense to enjoy a big night.
But Alabama has significant offensive concerns of their own; namely, a new quarterback. And none of their QB's have stood out and claimed the job in camp, with senior Jake Coker battling junior Alex Morris and sophomore Cooper Bateman. That's three QB's getting snaps with the first string offense, an offense that lost a half dozen starters to the NFL this past offseason. It's a brand new offensive line, a brand new receiving corps and an untested, unproven brand new quarterback; a classic 'Saban goes conservative' type of situation. I'm expecting a defensive struggle and a dearth of big plays for both offenses from start to finish. Take the Under.
Right now -- TODAY -- is the optimal time to get onboard with a weekly, monthly or seasonal package to ensure that you'll get every play, every day in every sport! Don't miss Teddy's first college football winners of the brand new season!
show analysis
show less