Weekend Recap: Merril Goes 9-1!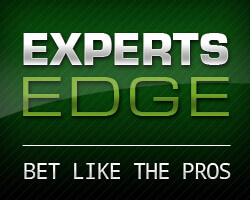 There's nothing quite like weekends in September. The 2016 football season is in full swing and there are plenty of tightly contested MLB series on the go - with all 4 Wild Card sports still up for grabs. It made for one hell of a weekend!

Let's check in on who took advantage and finished September with a bang.
What a great weekend for Steve Merril subscribers. 3-0-1 with his 4 NFL picks and 3-0 with his Saturday NCAAF card. He earned subscribers a cool +$7,200 over 3 days!
Have a look at Steve's current streaks:
INCREDIBLE 60-34 MLB RUN! AWESOME 118-80 L198 MLB plays!
AWESOME (221-167) all sports run s/January 30th!
(510-408) s/ July 4th 2015; +$58,981 (499-391) in 2014!
Get every winner all season long from Steve with his NCAAF Full Season Package (includes bowl games) for only $899.
Long known for his excellence with O/U plays, Ben Burns has currently NAILED EIGHT STRAIGHT TOTALS. While he gave some back on Monday, Ben remains an AWESOME 13-5 since Friday. (Top-rated releases are 7-3.)
MLB 3 Game Smash Pass - Ben Burns
'Big Al' Navigated the weekend to the tune of 11-5, headlined by a 5 win Saturday. Known as one of the most versatile cappers in the business, his long term records are nothing to scoff at:
29-9 L38 MLB Picks
On Fire 218-155 L373 Hoops(105-79 L184 NCAA Hoops; 98-67 L165 NBA)
96-63 FOOTBALL Run (291-210 in Pro Football since 2013 (Reg Season/Playoffs))
49-22 NHL RUN
309-217 L524 10* Plays!
Zack delivered a 5-1 college and NFL weekend here on Covers. Tuesday will be an off day to re-calibrate for the week ahead. On Wednesday, he'll be offering his first NBA future as the season is less than 30 days away.
Join in on the wins and start banking profits by picking up his Weekly or Monthly subscription!
Wednesday September 27th
Larry's Superstar Triple Play (4-1, 80% Package Run Tested!) - MLB
AAA's SITUATIONAL PITCHING MISMATCH (+$16K ALL MLB Y-T-D!)
Thursday September 28th
Schule's NFL THURSDAY NIGHT SMACKDOWN
GAME OF THE WEEK (NFL): AAA's 10* THU NIGHT TOTAL OF WEEK (TITANIC 70% NFL RUN!)
BURNS' THURSDAY SUPER TOTAL! (GOING FOR 9 STRAIGHT!)
NFL Killer Angle Thursday Night 7* Top Key Play! - Marc Lawrence
Covers is your home for the best in sports betting advice.
The Covers Team
Inside the Game - Misleading Final Scores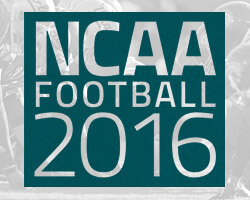 While the scoreboard tells us who won and lost, it is important to look inside the game to see if there were any misleading final scores. We break down Week 4 in college football here.

Wisconsin 30 Michigan St. 6
Michigan St. outgained the Badgers 325-317 but four turnovers did the Spartans in. Wisconsin scored on a 66-yard fumble recovery while an interception set up another touchdown on a short field. Michigan St. had five drives of 46 yards or more and those resulted in just three points total.
Virginia Tech 54 East Carolina 17
East Carolina lost a second straight game despite playing better than the score shows. The Pirates were outgained by only 19 total yards against Virginia Tech but the Hokies opened the scoring with a punt return for a touchdown while East Carolina was just 3-17 on third and fourth down.
Wake Forest 33 Indiana 28
Indiana outgained the Demon Deacons 611-352 but Hoosiers quarterback Richard Lagow threw five interceptions, one which was returned for a touchdown while two others led to 10 points. Additionally, Indiana turned the ball over on downs twice inside the Wake Forest 30-yard line.
Vanderbilt 31 Western Kentucky 30
Western Kentucky won the yardage battle 496-389 but committed three costly turnovers all in Vanderbilt territory that wiped away 143 yards of offense. The Hilltoppers kicked a field goal with 1:02 left but Vanderbilt drove 75 yards for the tying touchdown with no time left and eventually won on a Western Kentucky missed two-point conversion.
Western Michigan 49 Georgia Southern 31
The Eagles were outgained by only 45 total yards but lost the turnover battle 4-0. Western Michigan scored a touchdown on a 70-yard interception return and recovered a fumble at the Western Kentucky 20-yard line which set up another touchdown. Additionally, the Broncos scored on a 100-yard kickoff return.
Buffalo 23 Army 20
Army won the time of possession by nearly 13 minutes, had a 21-13 first down edge and outgained Buffalo 444-265. The Black Knights blew a 14-point fourth quarter lead however had a chance to win the game but missed a 34-yard field goal at the end of regulation and missed a 43-yard field goal at the start of overtime.
Troy 52 New Mexico St. 6
Despite losing by 46 points, New Mexico St. won the yardage battle 539-492. The Aggies committed five turnovers and while those only led to 10 Troy points, all five took place in Trojans territory including three inside the redzone. Troy also had a blocked punt return for a touchdown and a 100-yard kickoff return for a score.
Idaho 33 UNLV 30
Despite losing in overtime, UNLV outgained the Vandals 539-378 but was unable to finish drives. Idaho opened the scoring by returning an interception 31 yards for a touchdown while the Rebels got into the Idaho redzone five times but had to settle for a field goal three times including one in the opening of overtime.
Arizona St. 51 California 41
California won the yardage battle 637-454 but committed three costly turnovers in the fourth quarter. With the game tied, Arizona St. turned the first one into a field goal while returning an interception for a touchdown two plays later. California drove 75 yards for a touchdown but the Sun Devils returned the ensuing onside kick for a touchdown.
Monday Night Football: Week 3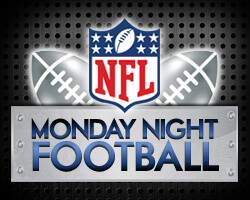 Monday night caps a big weekend for sports bettors and we understand the importance of consistent winning picks. That being said, we want to provide you with best chance to cash in along with the comfort of knowing that if you don't win, you don't pay on all guaranteed picks.
Top Cappers Through Week 3

AAA Sports: 17-9 (65%), +$5,404
Brandon Shively: 9-5 (64%), +$3,100

Steve Merril: 6-3-2 (67%), +$2,571

Teddy Covers: 7-3 (70%), +$2,220
Atlanta Falcons vs. New Orleans Saints | NO -2.5 O/U: 53.5
When: 8:30 PM ET, Monday, September 26, 2016
Where: Mercedes-Benz Superdome, New Orleans, Louisiana
The New Orleans Saints will commemorate one of the more noteworthy games in franchise history when they host the Atlanta Falcons on Monday night in a matchup of longtime NFC South rivals. It will mark the 10-year anniversary of the re-opening of the Superdome after the venue was forced to close for one season in the wake of Hurricane Katrina.
While emotions certainly will not be as high as in New Orleans' win over Atlanta a decade ago, the Saints can use any edge to avoid an 0-3 start after dropping their first two games by a combined four points. "This is an important division game," said New Orleans coach Sean Payton, readily acknowledging the significance is far less than the game from 2006. "One team is 0-2 and trying to get a win, and another team that's 1-1." The Falcons rebounded from a 31-24 home loss to Tampa Bay in Week 1 with a 35-28 road win last week at Oakland, which squeezed out a 35-34 victory at New Orleans in the season opener.

ABOUT THE FALCONS (1-1): Matt Ryan had his fewest touchdown passes (21) since his rookie season in 2015, but he off to a fast start with 730 yards passing with five scores and one interception while leading the league with a 121.4 quarterback rating. There is cause for concern in the passing game with star wide receiver Julio Jones sitting out his second straight practice Friday due to a calf injury, but Atlanta coach Dan Quinn said he expects him to play. The Falcons are receiving solid production from the backfield tandem of Devonta Freeman and Tevin Coleman, who have combined for 181 rushing yards and 11 receptions. Atlanta's defense ranks 29th overall, allowing an average of 412.5 yards per game.
ABOUT THE SAINTS (0-2): New Orleans was horrendous on defense last season and little has changed -- it ranked 31st in the league with a staggering 451.5 yards surrendered and has been torched through the air for an average of 336.0 yards. Keeping the defense off the field would be easier if the Saints could crank up their running game, with lead back Mark Ingram producing 88 rushing yards on only 21 attempts, including nine carries in last week's 19-16 loss at the New York Giants. "From a rushing standpoint, I think we had some early positive runs, and all of a sudden we end up with the game over and only 13 rushing attempts (overall)," Payton said of the Week 2 loss. "I don't like the balance there." Quarterback Drew Brees has a potent receiving duo in Willie Snead and Brandon Cooks, who have combined for 27 catches and four touchdowns.
EXPERT PICKS

Side Bets
GAME OF THE MONTH! (NFL) BURNS' 10* NFL GAME OF THE MONTH! (49-24 ATS RUN!)
Marc Lawrence 100% ATS NFL Monday Night 7* Top Killer Play!
GAME OF THE MONTH (NFL) Larry's 10* TOP NFL SIDE OF SEPTEMBER!
Rogers' 10* MNF Coach's Clinic *LIMITED TIME OFFER* (1/2 OFF!)
Cimini's MNF NFC South Showcase (+27.4K Profits)
Total Bets
BURNS' 10* BLUE CHIP! (20-8 L28 TOP TOTALS!)
PRICE DROP!
We have slashed the price on our 2016 football packages:
NCAAF Regular Season: Was $899, Now $799
NCAAF Full Season: Was $999, Now $899
NFL Regular Season: Was $999, Now $899
NFL Regular Season + Playoffs: Was $1199, Now $999
Enjoy the game and take it to the books!
- Covers Team
Sunday Night Football: Week 3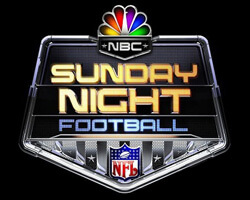 Sunday, September 25th: NFL Week 3
We enter week 3 of the NFL season and some intersting lines have been set by the oddmakers. Don't make it a guessing game, let the Covers Experts find the value so that you can cash in big.
Top Cappers Through Week 2
AAA Sports: 12-6 (67%), +$4,234
Matt Fargo: 8-4 (67%), +$3,680
Teddy Covers: 6-1 (86%), +$3,450
8:30 PM ET - Chicago vs. Dallas (DAL -7.5, O/U 44.5)
The Chicago Bears lost their starting quarterback in Monday night's loss to the Philadelphia Eagles, but don't expect to garner much sympathy from their next opponent. Journeyman Brian Hoyer will step in for the injured Jay Cutler for the Bears, who attempt to avoid an 0-3 start when they visit the Dallas Cowboys on Sunday.

With starter Tony Romo sidelined by a back injury, the Cowboys were forced to start the season with rookie Dak Prescott, who earned his first victory last week by guiding a late touchdown drive in a 27-23 win at Washington. "He exudes confidence," Dallas owner Jerry Jones said about Prescott, a fourth-round draft pick out of Mississippi State. "He's got a great supporting cast, but he's using it." Hoyer is with his fifth NFL team but has ample experience in pressure situations, starting nine games for Houston last season and 13 games for Cleveland in 2014. "Whether you're the starter or the backup or the third guy, you prepare every week like you're the starter," Hoyer said. "Just prepare like you're going to play and take it one day at a time and come Sunday, we'll see what happens."


ABOUT THE BEARS (0-2): Chicago not only flat-lined in the 29-14 home loss to the Eagles on Monday night, but came away with a slew of injuries on both sides of the ball. In addition to Cutler (thumb), leading wide receiver Alshon Jeffery (knee) did not practice Thursday while the defense is expected to be without nose tackle Eddie Goldman and linebackers Danny Trevathan and Lamarr Houston, who was placed on injured reserve with a torn ACL. Hoyer has a career 15-11 record as a starter but could use a boost from the running game after Jeremy Langford was held to 28 yards on 11 carries Monday. Chicago ranks ninth overall in total defense despite allowing 52 points in two games.

ABOUT THE COWBOYS (1-1): Prescott drew rave reviews during the preseason and has not looked out of place while subbing for Romo, setting an NFL record for the most passes without an interception (75) in a player's first two games. Prescott threw for 292 yards and ran for a touchdown while finding a steady connection with start wideout Dez Bryant, who had seven receptions for 102 yards against the Redskins after opening the season with one catch for eight yards. Rookie running back Ezekiel Elliott rushed for 83 yards and a touchdown last week, but found himself on the bench during crunch time after fumbling. The Cowboys' defense has been vulnerable to the pass, giving up an average of 276.5 yards.
Expert Picks:
Side Bets
Marc Lawrence Never Lost 7* NFL Sunday Night Top Key Play!
Sunday Night POWER-HOUSE (CHI/DAL)
Larry's 10* PRIME TIME Sunday Night Oddsmaker's Error (100% PACKAGE RUN TESTED!)
Fargo's 10* NFL Sunday Star Attraction (POTENT +$43,020 L3+ Years)
Cimini's NFL SNF Prime Time Casher (+27.4K Profits)
Total Bets
Game of the Week (NFL) - Schule's Top Rated Total *SNF*
Steve Merril - Sunday Night TV Cash - Bears/Cowboys (NBC)
PRICE DROP!
We have slashed the price on our 2016 football packages:
NCAAF Regular Season: Was $899, Now $799
NCAAF Full Season: Was $999, Now $899
NFL Regular Season: Was $999, Now $899
NFL Regular Season + Playoffs: Was $1199, Now $999
Enjoy the games and take it to the books!
- Covers Team
NCAAF Week 4 Sharp Money Report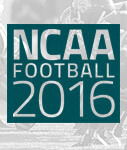 By: Dave Cokin
Here's this week's rundown of where the sharp money is showing thus far on the college football card. Information is gathered via various sources in Nevada, at offshore books as well as stateside underground shops. These are not my plays, just a report on the cash flow for Week 4 action.
306 SMU is attracting some decent action for the Friday night clash with TCU. The Horned Frogs are not proving to be especially popular with the masses, so this is not shaping up as a sharp/square battleground game.
310 Utah is getting play from both the pros and the public.
322 Virginia has gotten early smart money action but the consensus seems to be the line has gotten as low as it will go.
316 Florida International is somewhat the choice for the wise guys, thought it's by no means overwhelming.
318 Buffalo is getting some attention from the pros, while the public is once again poundi ng the Army side.
321 Syracuse is pretty popular with both the sharps and the public.
324 Michigan is the rare big chalk piece that is getting well supported by the smarts.
326 Rutgers caught some early action from the professionals, but the general feeling is that this line will start to head back up now.
386 West Virginia got hit pretty hard early in the week, but the consensus is that the line has peaked at 7.
340 Akron is the pro choice as home dogs against Appalachian State. No one seems surprised by this off last week's results.
341 Georgia Southern bombed out Western Michigan last season and the sharp money apparently believes the Eagles will get the job done again as they're taking the points.
349 Oklahoma State is the wise guy side as the Cowboys take on Baylor. The public backed the Bears in a big way last week and got burned, and they're also siding mostly with the visitors here.
318 Troy is again catching some wise guy play even though the Trojans are heavily favored this week.
361 Wisconsin is mostly the sharp side against Michigan State, although a couple of my sources indicated they believe it to be a smoke screen and that the late action will be on the Spartans.
366 Purdue is back on the wise guy list again. The Boilermakers were a heavy sharp side a couple weeks again and laid a rotten egg in the Cincinnati game.
375 Miami Ohio is, as usual, getting most of the pro dough in the annual rivalry game with Cincinnati.
382 Kentucky is geting most of the pro play, while underdog South Carolina is the more popular side with the public.
383 Florida is getting play from both the pros and the joes. The line drop ripped right through a key number and my contact in SEC country believes this spread could drop even more.
388 South Florida is shaping up as a sharp/square duel with the masses on the 'Noles, but the wise guys backing the home underdog.
That's the rundown for this week. Remember, this is only information about where the money is showing to this point, and much can change between now and game day. Have fun with it and good luck this weekend.

NCAAF: Central Florida vs. East Carolina
Pick:

Central Florida

Capper:
Start:

October 1, 2016 - 12:00 PM

Offered at:

5dimes @ 4 -110 Central Florida

Analysis:
1* Take Central Florida (#151)
UCF went 0-12 last year. 10 of their losses came by two touchdowns or more, as they should have – George O'Leary's final season was a complete disaster. That included a late November 44-7 home loss at the hands of East Carolina. That was then, this is now.
New UCF Coach Scott Frost has made it very clear what he wants to install for the Golden Knights. The former Oregon Ducks offensive coordinator wants Central Florida to become "The Oregon of the East". Frost found his starting QB two weeks ago when previous starter Justin Holman got hurt. In two games behind center, frosh McKenzie Milton; a dual threat dynamo against both Maryland and FIU.
Here's Frost's quote:
"One of the things that drew me to the job is I knew I could run a version of our offense that was practically identical to Oregon's because we can recruit that type of player here. I don't think you could run Oregon's offense at Wisconsin; I don't know if you would get enough guys that can run well enough to do it. In Orlando, Florida, there's fast guys in high schools in every direction in close proximity that are already running systems in high school that are similar to this and should want to play in it."
When a formerly dismal team starts to play competitive football, then starts to win, it becomes contagious – these are 'bet-on' teams week after week, until the markets show that they've caught up. Considering that UCF has covered the spread (in regulation) by double digit margins in each of the last two weeks, I'm not convinced in the slightest that the markets have caught up with their improvement.
East Carolina has faced two solid offensive teams; NC State and Virginia Tech. The Wolfpack gained more than 200 yards on the ground AND through the air against East Carolina, and could have scored far more than the 30 points that they did. Last week, Virginia Tech hung 54 on this stop unit, another balanced attack, and the defense didn't create a turnover. Expect East Carolina to have a tough time getting stops here; bad news for any favorite.
The Pirates are coming off back-2-back physical, demoralizing losses, and they've yet to beat a FBS team by more than a field goal this year. A program in transition following the shocking firing of Ruffin McNeill last December has no business laying more than a field goal to a 'bet-on' UCF squad on Saturday. Take Central Florida.
Teddy is hitting 73% in the NFL through the first three weeks of the season, picking up right where he left off during last year's epic 56-27 (67%) campaign! And Teddy is 21-8 (74%) with his last 29 in college, making big $$ for himself and his clients RIGHT NOW! Ride the hot hand & don't miss a single 'right side' winner all weekend long!
show analysis
show less