Fargo Cashes 40/1 PGA Winner!
CE Manager 9 hours, 37 minutes ago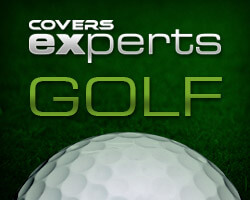 Golf's version of the postseason got underway last week with The Barclays - the 1st leg of the FedEx Cup Playoffs. If you have been following Matt Fargo's weekly picks, you know he has been knocking on the door for a big winner.
That is exactly what happened on Sunday, as Fargo finally broke through and cashed Patrick Reed (+4,000), earning a nice payout for himself and his clients.
Here is what he had to say about Patrick Reed before the week:
"Reed is winless on the season but has been as consistent as they come. He has four top 12 or better finishes in his last five starts and he is tied for No. 9 on the PGA Tour with nine top tens. His accuracy off the tee is a concern at a course like this but he makes up for it being ranked ninth in strokes gained around the green and eighth in scrambling. While putting is not huge here, it can save him in numerous occasions."
Just to prove how sharp this guy is, he also had Emiliano Grillo (+8,00) and Rickie Fowler (+4,000) to win, who finished T2 and T7 respectively.
"Grillo is having a sensational rookie season as he is up to No. 37 in the world thanks to a win to start the wraparound season and consistently making cuts. He has not missed a cut since THE PLAYERS and has four top 14s or better since then. While he really has been in contention, the fact that he is ranked No. 3 in total driving and No 18 in ball striking makes him very dangerous at Black."
"Fowler has had a rough second half of the season even though he has not missed a cut since the U.S. Open, a span of six straight starts. This is a huge value play as catching the No. 8 ranked player in the world at these odds do not come along often. He played well here in 2012 with a T24 that was highlighted by an opening round 67. He is ranked No. 19 in total driving (distance plus accuracy), a big stat for Black."
The victory made it #6 on the season for Fargo, following up a 2015 campaign that saw him cash 11 outright winners.
The Playoffs now head to Boston for the Deutche Bank Championship starting on Friday. Pick up Fargo's PGA FedEx Cup Playoffs Subscription and get every winner through the Tour Championship. BONUS: Includes Ryder Cup Picks!
Covers is your home for the best golf betting advice.
The Covers Team
Sunday NFLX Triple-Header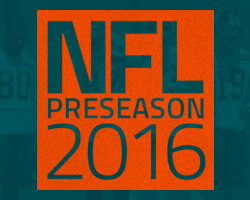 Sunday gives a little taste of the regular NFL time slots with a 3-game card to cap off Week 3 of the Preseason. Let's dive into the action with Expert Picks for each tilt.
Updated Preseason Records Through 8/27/2016
Brandon Shively: 7-3 (70%), +$3,910
Marc Lawrence: 6-1 (86%), +$3,795
Power Sports: 8-4 (67%), +$3,188
Al McMordie: 6-3 (67%), +$2,740
1:00 PM ET: San Diego at Minnesota (MIN -6, O/U 41)
Game of the Month (NFLX) - Schule's PRE-SEASON BEST BET!
*10* Sunday Afternoon POWER-HOUSE
Rogers' 10* Top Non-Conference Ticket
4:25 PM ET: Arizona at Houston (HOU -1, O/U 41.5)
Marc Lawrence 7* NFL Preseason Powerful Top Crush Play!
Fargo's 10* NFLX Game of the Month
BIG AL's NFL HIGH ROLLER WINNER -- 10*
Teddy's TV Moneymaker: Texans vs Cardinals on Fox
8:00 PM ET: Cincinnati at Jacksonville (JAC -1.5, O/U 43)
GAME OF THE MONTH! (NFLX) BURNS' 10* NFLX GOM!
Larry Ness' 10* O/U Oddsmaker's Error
Rogers' 10* NFLX Game of the Month - #1 Play of Preseason
SAVINGS ALERT:
Be sure to take advantage of Early Bird pricing on NFL subscriptions:
NFL Regular Season - $799 (Reg. $999)
NFL Regular Season + Playoffs - $899 (Reg. $1,199)
Covers is your home for the best football betting advice all season long.
The Covers Team
Saturday Outlook: End of Month $$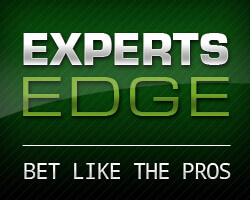 The wait is almost over, this is officially the last Saturday before college football takes center stage for the next 4+ months. We're here to help make sure you have some extra cash in your pocket for the long season ahead.
Let's take a look at what Saturday's card has to offer:
MLB
Already in the midst of the best baseball season of their handicapping career, AAA Sports enters today on a 16-5 (76%) MLB run. They have been more conservative on their big ticket releases, but a game has been spotted for Saturday that warrants 10* Top Dog of the Weekend status. Make sure it is on your ticket!
Long known for their expertise on the diamond, Power Sports swept the board on Friday, extending their MLB run to 9-3 (75%) over the last 4 days. For Saturday, they have isolated two top rated plays: 10* Total Power and 10* Super Power.
After a bit of a cold spell during the middle of the season, Jesse Schule has found his groove once again just in time for the stretch drive. 'The Iceman' has gone 13-4 (76%) since Wednesday, for $7,780 of profit. Go 3-0 with his Triple Threat 3-Pack.
NFL
It has been a solid football debut on Covers so far for Brandon Shively, who has posted a 6-3 (67%), +$2,910 record with NFLX picks. Today, he is going big on the Giants/Jets clash with a 10* NFLX Saturday Night Moneyline Winner. Get on the 'right side' of this New York rivalry!
Al McMordie has picked up right where he left off last football season, going 5-2 (71%), +$2,840 so far in the preseason. His famous 10* NFL Higher Roller Winner is posted, backed by a fantastic 44-15 ATS system.
Our newest addition to the Experts roster, Dave Cokin, has wasted no time cashing in on his 'Best Bets'. Dave is off a perfect 3-0 (100%) Friday on the gridiron and puts his flawless 4-0 (100%) GOW record to the test tonight with his 10* NFLX Game of the Week!
UFC
UFC Fight Night 93 goes down tonight from Vancouver, British Columbia and we've got you covered for the entire card. Our MMA OddsBreaker turned a profit (2-1) at UFC Fight Night 92 and has their Premium Pick Pack locked and loaded with 3 big winners!
Don't forget: All new Covers Experts users receive (2) FREE winning picks- no purchase necessary!
Take it to the books!
- Covers Team
NFLX: Preseason Profits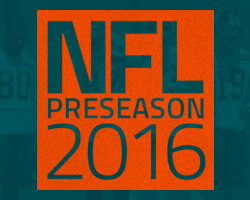 The NFL Preseason resumes for week three. Be sure to check out these four ways you can cash in on NFL preseason with Covers right now:
1. Expert Picks as low as $15
2. Covers Experts NFL Preseason Package for only $99
3. Early Bird discounts on other Covers Experts NFL Subscriptions
4. King of Covers NFL Preseason Contest with over $2,000 in cash & prizes to be won

The Covers Experts had a historic 2015-2016 NFL Season:
Teddy Covers picked at 67% and earned his clients $16,289
Matt Fargo picked at 59% and earned his clients $15,770
Al McMordie picked at 59% and earned his clients $15,676
Power Sports picked at 59% and earned his clients $14,974
Marc Lawrence picked at 64% and earned his clients $11,476
Our Experts also excell in the preseason, have a look at some of our top NFLX handicappers so far this year.
NFL Preseason Week 3 Picks - Saturday August 26th
7:00 PM ET Detroit vs. Baltimore
7:30 PM ET N.Y Jets vs N.Y. Giants
9:00 PM ET Los Angeles vs. Denver
Pick Packs
NFL Top Prop Bets
As always, take it to the books!
Covers Team
NCAAF Power Rankings: Week 1 Primer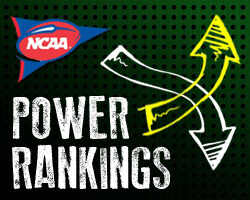 1. Clemson Tigers -25
- The Tigers came up just short of a national title last season, losing 45-40 to Alabama in the Championship Game. Quarterback Deshaun Watson returns, and he's widely considered to be the nation's top signal caller. After a school record 14 wins in 2015, Clemson looks like a playoff team once again this season.

2. Alabama Crimson Tide -24.5
- Alabama loses a lot of talent from last year's championship team, especially on offense. They need to replace a starting quarterback, but their biggest losses come in the backfield with the departure of Derrick Henry and Kenyan Drake. Several defensive stars have also moved on to the NFL, and it remains to be seen if another strong recruiting class can fill all those holes.

3. Oklahoma Sooners -24
- The Sooners are in good shape with Baker Mayfield returning at quarterback, a year after he threw for 3700 yards and 36 TDs. If they can plug a few holes on the offensive line and keep him upright, Oklahoma will be the team to beat in the BIG12.

4. Ohio State Buckeyes -23.5
- It was the Buckeyes rivals Michigan that made all the headlines this off-season, but Ohio State returns quarterback J.T. Barrett, and with a strong recruiting class he'll be surrounded by plenty of talent.

5. Florida State Seminoles -22
- The Seminoles will start a freshman at quarterback, but they are stacked on defense and they have a Heisman candidate in the backfield. Their schedule will be a little tougher this year, opening the season against Ole Miss, and facing Louisville and Miami on the road before they play Clemson at home at the end of October.

6 Tennessee Volunteers -21.5
- The Vols lost just four games last season, and all four of those games were decided by five points or less. With most of their starters back in 2016, this team appears to be poised to take the next step.

7. Stanford Cardinal -20
- Christian McCaffrey set an NCAA record for all purpose yards last season, and he's one of the favorites to win the Heisman in 2016. Stanford will have a new quarterback, and a tough schedule with road games at Washington, Oregon and Notre Dame will make it difficult to repeat as conference champs.

8. Ole Miss Rebels -19.5
- The Rebels are coming off a 10-win season that saw them upset Alabama for the second straight year. They have a stud at quarterback, with Chad Kelly who led the SEC in passing last season, and he threw a conference best 31 TD passes.

9. Michigan Wolverines -19
- While Jim Harbaugh completely turned this program around, going from 5-7 in 2014 to 10-3 last year, many of those wins came against cupcakes. The road to a BIG10 title will be tough, with road games at Iowa, Michigan State and Ohio State.

10. LSU Tigers -18.5
- Expectations are high in Baton Rouge, and the pressure will be on Leonard Fournette to carry the load offensively. He got off to a great start last season, putting up huge numbers against some of the weaker teams in the country. He managed just 230 yards and two TDs in losses to Mississippi, Arkansas and Alabama. If the Tigers are going to be a true contender, Fournette will have to perform better against elite teams.

11. Michigan State Spartans -18
- The Spartans lose their starting quarterback Connor Cook, along with several other key starters on both sides of the ball. The good news is that they have a fifth year senior in Tyler O'Connor stepping up to replace Cook, and their defense looks like it should be solid. Playing the Wolverines and the Buckeyes at East Lansing will help.

12. Notre Dame Irish -17.5
- The Irish won 10 games in 2015, but they were just 2-3 versus ranked teams. Their two wins versus Top 25 teams came against Georgia Tech and Temple, who are both unranked heading into 2016.

13. TCU Horned Frogs -17
- All Kenny Hill did was throw for 511 yards and three TDs in his debut for Texas A&M two seasons ago. Things didn't work out for Hill at College Station, but he'll get another chance here with the Horned Frogs in 2016.

14. Washington Huskies -16.5
- The Huskies are a popular pick to win the Pac-12 this season, returning 17 starters in Chris Peterson's third year as coach. Washington should be a contender this season, but will need to win tough road games at Utah and Oregon.

15. Oregon Ducks -16
- The Ducks won their final six games of the 2015 regular season, including road wins at Washington and Stanford. They have to replace Vernon Adams at quarterback, but they still have plenty of explosive offensive weapons, including Royce Freeman in the backfield.

16. Texas A&M Aggies -15.5
- The Aggies have won their first five games in each of the last two seasons, but have fallen apart against the top teams in the conference in October and November. The defense that allowed 21.6 points per game in 2015 should be even better with Myles Garrett and Daeshon Hall looking to improve on last season's total of 19/5 sacks combined.

17. UCLA Bruins -15
- The Bruins return 12 starters including sophomore quarterback Josh Rosen. Expectations are high, but they'll have to do better against the run. In a 56-35 loss to Stanford last year, Christian McCaffrey ran for 243 yards and four TDs.

18. Iowa Hawkeyes -14.5
- The Hawkeyes benefited from a soft schedule in 2015, running the table until a 16-13 loss to the Spartans in the BIG10 Championship Game. They'll have a chance to do the same thing this year, with their toughest games coming at home to Michigan and Wisconsin.

19. North Carolina Tar Heels -14
- The Tar Heels led the nation last season in yards per play (7.28). Despite bringing in a new quarterback, Larry Fedora still has plenty of weapons, including one of the top running backs in the country (Elija Hood).

20. Houston Cougars -13.5
- The Cougars won 13 games last season, and they edged out Florida State in the Peach Bowl 38-24. This year's schedule will be a lot tougher though, beginning with a neutral site game versus Oklahoma in Week 1.

21. Georgia Bulldogs -13
- The Bulldogs come into the 2016 season with a new coach, as Kirby Smart replaces Mark Richt after a disappointing 2015 season. Star running back Nick Chubb is back and expected to be 100% after a horrific knee injury he suffered halfway through last year.

22. Louisville Cardinals -12.5
- The Cardinals return 16 starters from last year's team that won six of it's final seven games. A favorable schedule could be enough to open the door for Louisville to emerge as a contender in the ACC.

23. USC Trojans -12
- The Trojans open the season with a tough game against defending champions Alabama, and new head coach Todd Helton has his work cut out for him as he attempts to navigate a difficult schedule with an inexperienced quarterback.

24. Utah Utes -11.5
- They say defense wins championships, and the Utes might just have the best defense in the Pac-12.

25. Oklahoma State Cowboys -11
- The Cowboys won 10 games last year with a relatively young team, and they return 16 starters in 2016. This team has all the pieces in place, but ultimately a tough schedule could prevent them from challenging the likes of Oklahoma and TCU in the Big12.
By: Jesse Schule
******************************************************************
As mentioned before we have some action early this year as the California Bears square off against the Hawaii Rainbow Warriors in Sydney Australia. Game time: Friday August 26th, 2016 10:00 PM ET.
*OPENING NIGHT SPECIAL* BURNS' AUSSIE MAIN EVENT! (80% CFB RUN!)
AAA's FAN APPRECIATION OPENING NIGHT ATS BLOWOUT (Cal vs. Hawaii!)
Larry Ness' Opening Night O/U Oddsmaker's Error (Huge 57-35 +$18,379 NCAAF Run!)
Fargo's 10* NCAAF Opening Night Enforcer (INSANE +$25,561 L3 Years)
Not sure who to follow this year? Not to worry, we've got last years records here to help guide you in the right direction!
Matt Fargo earned $13,010 picking at 56%
Marc Lawrence earned $12,684 picking at 60%
Will Rogers earned $11,932 picking at 58%
Larry Ness earned $10,379 picking at 56%
Teddy Covers earned $9,609 picking at 61%
Steve Merril earned $8,736 picking at 60%
Did we mention there are hot deals going on right now? We have got you covered with NCAAF Early Bird Specials. Check out the three ways you can cash in on college football with Covers Experts. Your Saturdays will never be better!
1. Expert Picks as low as $15
2. NCAAF Regular Season *Early Bird* for only $699
3. *Best Value* NCAAF Regular Season & Bowl Games *Early Bird* for just $799
Make Covers your home for college football action this season.
The Covers Team

Pick:

Hawaii

Capper:
Start:

September 3, 2016 - 12:00 PM

Offered at:

bookmaker @ 42 -110 Hawaii

Analysis:
This is a Free #NCAAF play on the Hawaii #Warriors.
The public loves Michigan this year, and it's easy to see why. The Wolverines completely turned things around winning 10 games last season, after going just 5-7 in 2014. While Jim Harbaugh's first year as Michigan's head coach has come with plenty of fan fair, I believe this team is way overrated. It's important to keep in mind that all 10 of last year's wins came against teams that finished the season unranked. They lost at Utah, at home to Michigan State, and they were blown out at home versus Ohio State.
The Wolverines will host the Hawaii Rainbow Warriors in their season opener, and they are asked to cover an enormous number here. Despite the fact that they played their fair share of cupcakes last season, they didn't win any games by as much as 40 points. Hawaii was brutal last year, losing 10 of 13 games. Many of those losses were blowouts, but even against the likes of Ohio State and Wisconsin, the margin of defeat was less than 40 points.
They lost 38-0 at Ohio State in Week 2, and it's worth noting that Michigan didn't fair much better losing 42-13 when they traveled to Columbus. Hawaii has plenty of talent returning from last season, and this team might just be more competitive than it was a year ago.
The Warriors will get a chance to work out the kinks a week earlier when they play California in Australia. The Wolverines will not have that luxury, with a new quarterback under center in their first game of the season. Even if everything goes smoothly for Michigan, and they somehow manage to build a big early lead, expect Harbaugh to pull the starters which would likely allow Hawaii to get a back door cover.


Take HAW.


GL,


Jesse Schule
show analysis
show less