14 Days for $199 Sale!
CE Manager 9 hours, 26 minutes ago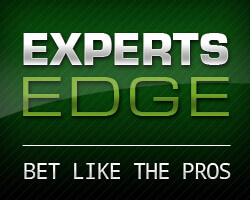 Our 14 Days Sale is back! Here at Covers, the only thing that makes us happier than making you money is saving you money. Purchase between now and May 31st and get ALL sports picks, tips and advice for 14 days from your favorite Covers Expert for only $199.
We got the ok from the boss to drop our playoff prices! Now get our NBA Playoffs Packages for only $195 and our NHL Playoffs Packages for only $99. Save 50% and get the best in playoff picks and advice. Also we've decided to drop our MLB Monthly, now only $299!
P.S. Covers Expert Larry Ness is on absolute fire! Another incredible week has brought his total May profit to +$12,956. There is no better time to subscribe than now. Ride the wave with Ness and watch your bankroll go through the roof!

Make Covers your home for world-class betting advice this spring.

The Covers Team
English Premier League Survival Sunday Preview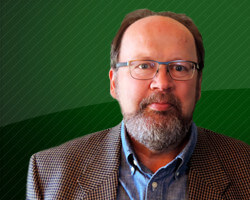 Premier League Matchday 38 Preview
We will close out the 2014/2015 Premier League season with a full slate of soccer Sunday May 24. Although Chelsea has already long since wrapped up the title there will be no lack of drama as teams will battle for European football or sheer survival in the English top flight. Here Will Rogers takes a look at a couple of closing weeks key match-ups.
EUROPA LEAGUE SPOTS:
First we have the battle for Europa League spots where fifth is directly qualified, sixth will have to battle through the early qualification rounds and seventh will miss out completely.
5th: Liverpool (62 points)
6th: Tottenham (61 points)
7th: Southampton (60 points)
Liverpool@Stoke City
---------------------
Liverpool was poised to send of its captain Steven Gerrard who will join the New York Red Bulls after the season with a win in his last game at Anfield but lost 3-1 to Crystal Palace after a flat performance. It will take on Stoke City at Britannia Stadium for closing day, and that is never an easy task. Particularly not considering Liverpool's recent road-woes, going win-less over its last four losing at both Hull and Aston Villa. Stoke meanwhile has won six of its last 10 at home and although a win won't do any difference for the Potters they always show great pride at home. I would not count on a Liverpool win here and I think it will have to rely on its local-rival Everton to do a job against Tottenham to be able to hold on to fifth.
Tottenham@Everton
---------------------
While Everton has its usual mid-table spot cemented, Tottenham will be looking to overtake Liverpool for fifth, currently sitting one spot and one point back of the Reds from Merseyside. It has struggled on the road of late winning just two of its last nine and is win-less with three losses and four draws over recent visits to Goodison Park. However, will Everton really give its all here or will the Toffees be content to give Tottenham a chance to pass Everton's local-rival Liverpool in the standings?
Southampton@Manchester City
---------------------------
It will take somewhat of a miracle for Southampton to overtake both Liverpool and Tottenham as both teams would have to drop points at the same time as Southampton defeats last season's champions Manchester City. Southampton may be coming off a 6-1 trouncing of Aston Villa, but Man City has won five straight, outscoring its opponents 16-4 since losing the Manchester derby 4-2. It will also look to fight off Arsenal for second place in the league, so Southampton will have to come up with an extraordinary performance here to get a result.
BATTLE OF SURVIVAL:
Burnley and QPR are both already doomed for relegation and either Hull City or Newcastle United will join them down to the Championship.
17th: Newcastle United (36 points)
18th: Hull City (34 points)
West Ham United@Newcastle United
---------------------------------
It is almost two months ago since Newcastle bagged three points the last time, losing all but one of its nine games since. Perhaps it will stand a chance here anyway as West Ham has nothing to play for sitting safe in the middle of the table and coming in win-less over its last nine away from home, losing six. Bad news for the hosts is that a draw might not do them any good as they have a -25 goal-differential on the season. A Newcastle draw and Hull City win would put the teams on the same points but with a superior goal-differential for the later so Newcastle can't take any risks but has to go for the three points here.
Manchester United@Hull City
---------------------------
Hull City needs three points desperately here but it is not looking good for the Tigers. They're coming off three consecutive losses mustering only one goal in the process and have lost all seven meetings with Manchester United since 2008. Their manager and Manchester United legend Steve Bruce will really have to pull a rabbit out of his hat to be able to save Hull from relegation.
Be sure to get Will's 10* Game of the week Soccer play
here
!
UFC 187: Johnson vs. Cormier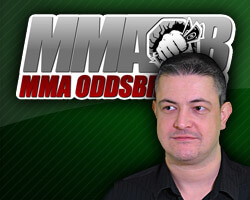 Ultimate Fighting Championships (UFC) is back once more with a big pay-per-view event tonight (Saturday, May 23rd, 2015) in Las Vegas, Nevada, which is headlined by a light heavyweight and middleweight title bout.

Here's the outline for tonight's show:

*Main* 205 lbs: Anthony Johnson (19-4) vs. Daniel Cormier (15-1)
185 lbs: Chris Weidman (12-0) vs. Vitor Belfort (24-10)
155 lbs: Donald Cerrone (27-6) vs. John Makdessi (13-3)
265 lbs: Travis Browne (17-2-1) vs. Andrei Arlovski (23-10)
125 lbs: Joseph Benavidez (21-4) vs. John Moraga (16-3)


*Preliminary Card *125 lbs: John Dodson (16-6) vs. Zack Makovsky (19-5)
170 lbs: Dong Hyun Kim (19-3-1) vs. Josh Burkman(27-11)
185 lbs: Uriah Hall (10-4) vs. Rafael Natal (19-6-1)
115 lbs: Rose Namajunas (2-2) vs. Nina Ansaroff (6-4)
170 lbs: Mike Pyle (26-10-1) vs. Colby Covington (7-0)
155 lbs: Islam Makhachev (11-0) vs. Leo Kuntz (17-1-1)
125 lbs: Josh Sampo (11-4) vs. Justin Scoggins (9-2)

This event is special because of the main and co-main events of the evening, which features two title fights. The main event is a light heavyweight title bout for Jon Jones' vacant light heavyweight title. Both Johnson and Cormier are the two best fighters remaining in the 205 pound division and should put on a very entertaining show that will hinge on who can implement either a wrestling or striking gameplan. The co-main event is a middleweight title fight between champion Chris Weidman and challenger Vitor Belfort. This is a grudge match due to Weidman's hatred of steroids and Belfort's test for elevated testosterone levels last year plus a prior positive steroid test a long time ago. Things got heated at the weigh-ins yesterday and they should be very interesting today as well.

Another fight to keep an eye on is a pair of flyweight bouts featuring two of the top contenders in the division. Both Joseph Benavidez and John Dodson have lost in title bids against champion Demetrious Johnson but they're working for another crack and they'll have to beat respective opponents John Moraga and Zach Makovsky impressively if they want to earn that shot. This could be a very interesting game of one-upsmanship so stay tuned.

Several of the most popular fighters in the promotion will also be on display as Donald Cerrone looks to earn a lightweight title shot as he squares off against talented striker John Makdessi. A heavyweight battle between Travis Browne and Andrei Arlovski also carries significant title implications. There's a lot of things to be excited for tonight, so stay tuned!.

Feel free to check out our bets for the event. Our UFC 187 plays are now available for the show tonight. Good luck!
Who's The Hottest?!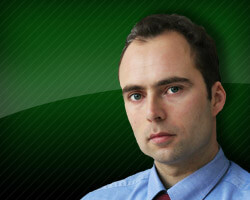 Don't be mistaken this is not a competition of looks, rather we will be looking at all the Covers Experts handicappers and determining who's performing the best on a weekly basis. This marks our 2nd edition of 'Who's the Hottest?!' Has someone taken down the mighty Ben Burns?

In this week's edition of 'Who's the Hottest?!' we will look at all sports during the time period May 1st up until today, May 22nd.

We would like to congratulate our boy Ben Burns who tops the list AGAIN with 64 Wins and 39 Losses with 3 Pushes. That's a 62% win percentage! Burns is an outstanding +$15,601 so far this month and there doesn't seem to be any end in sight.

Burns' annual spring profit run continues on Friday with 3 plays (1 NBA, 1 MLB, and 1 NHL), OR Get all 3 plays and save $75 with Friday's All Accsss Pass. Ben's all sports streaks are renowned for lasting weeks, rather than just a few days, there's never been a better time than RIGHT NOW to join long-term!

Honorable mention to Expert Consensus! That's right, our Consensus here at Covers has been the #1 capper for the week (May 15th-22nd). Winning at a 63% Clip be sure to check in daily to see who the Experts line up on!

We'll be back next week for another edition of 'Who's the Hottest!?', until then take it to the books!

Covers-Team
Belmont Stakes Early Betting Odds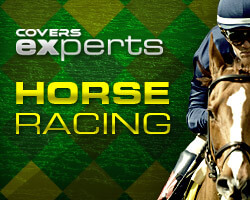 Anytime a three-year-old thoroughbred posts a victory in the first two legs of the Triple Crown horse racing season, the third and final leg, which is the Belmont Stakes, takes on a whole new meaning. This year's Belmont will be run on Saturday, June 6, at Belmont Park in Elmont New York, and the field of contenders to end American Pharoah's run towards history is already taking shape.
Trained by Bob Baffert are ridden by Victor Espinoza, American Pharoah followed up his dramatic one-length victory in this year's Kentucky Derby in a field of 18 three-year olds with a comfortable seven-length victory in this past Saturday's Preakness Stakes in a much smaller field of eight horses.
With almost three weeks until the running of the Belmont Stakes, the field for the third and toughest test is far from set, but it's already taking shape. Early betting odds have been released for the horses that are expected to run in this race, with American Pharoah at the top of the list at 4/5.
The last time a horse won all three races that make up the Triple Crown was all the way back in 1978 when Affirmed accomplished one of the rarest feats in sports. Looking back at the long and time-honored history of this racing series, there have only been 11 three-year-old thoroughbreds to lay claim to an elusive Triple Crown title. Going back to the year 2002, there have been seven horses that have won both the Kentucky Derby and the Preakness Stakes only to fail to bring home the title in the 1 ½-mile Belmont Stakes, which is the longest and most grueling test of the three races. You would have to believe that the odds still remained stacked against American Pharoah to end this drought no matter which horses he will have to face in this race.
There is a pair of three-year-olds on the list with the next best odds to win the Belmont at 6/1, starting with Frosted. Trained by Kiaran McLaughlin and ridden by Joel Rosario, this horse punched his ticket to this year's Kentucky Derby by winning the Grade 1 Wood Memorial at Aqueduct on April 4. He went off from the 15thpost in the Kentucky Derby at 15/1 odds and almost finished in the money behind American Pharoah, Firing Line and Dortmund. Frosted skipped the Preakness Stakes, so he should be well-rested for the challenge to beat the favorite this time around.
The other horse at 6/1 betting odds is Materiality. This is another contender that should be ready to go for the Belmont after skipping the Preakness. Trained by Todd Pletcher, this colt made his mark in the Kentucky Derby prep race season with a victory in the Grade 1 Florida Derby at Gulfstream Park on March 28. He started from the third post in the Kentucky Derby at 12/1 odds and ended up sixth in the field of 18.
One of Pletcher's other expected entries in the Belmont Stakes is Carpe Diem at 10/1 betting odds. He was one of the most highly-touted contenders for the Kentucky Derby after American Pharoah and Dortmund as an 8/1 third-favorite at post time, but much of the hype surrounding this horse has died down after finishing well down the list in 10th place in that race. He was also held out of the Preakness to further prepare for a better run in the Belmont.
Moving down the list of possible contenders for the Belmont Stakes is Keen Ice at 12/1 odds. This will be his second Triple Crown race after passing on the Preakness. Trained by Dale Romans and ridden by Kent Desormeaux, this colt first caught bettor's attention with a third-place finish in the Grade 2 Risen Star Stakes at Fair Grounds in late February. He finished just out of the money by taking fourth in the Grade 2 Louisiana Derby on March 28 at Fair Grounds and starting from the 14th post in the Kentucky Derby at 50/1 odds, he ended up seventh in that race.
***Covers Experts is your home for betting the Triple Crown. Big Al McMordie nailed American Pharaoh to win both of the first 2 legs and also cashed the exacta in the Preakness. Stay tuned for a full Belmont Stakes card***
Pick:

Anaheim

Capper:
Start:

May 25, 2015 - 9:00 PM

Offered at:

5dimes @ -125 Anaheim

Analysis:
Ducks
1* Free Play Ducks.

I had a big play on the Blackhawks in Game 4 and obviously feel pretty good about the win after Chicago fell apart late to let the Ducks back into it. Anaheim would take a 4-3 lead late in the third period with the second-fastest three goals in Stanley Cup Playoff history: "If you look at all four games [in this series] they've been all tremendous hockey games," Anaheim coach Bruce Boudreau said afterwards. "One has to lose, one has to win. Usually when one of the teams makes a mistake, a good team capitalizes on it. That's what happened. We had our chances again to win it, but it didn't happen. So we'll just regroup. Now it's a 2-out-of-3. Let's go after it." As Boudreau said, this has turned into a three-game series and remember, after the Blackhawks won 3-2 in Game 2 at the Honda Center, Anaheim would respond with a 2-1 win in Game 3: "I think we're right there," Cogliano said. "I don't think they overwhelmed us with too much. I thought we had our looks. They had the more power plays and they converted at the end of the game to tie it up. To score three goals when you're down 3-1 speaks to the team, and there is no hanging our heads. Obviously it is a bad feeling, but we've got to battle back." Note that Anaheim has been money in the bank in this spot all year as well, 25-9 (+13.2 units) after scoring four goals or more in its previous game, 19-9 (+9.3 units) after allowing four goals or more and 5-2 (+2.7 units) in its last seven when tied in a playoff series. The price is right, consider a second look at the DUCKS in Game 5.

AAA Sports
show analysis
show less