Capper of the Week: Matt Fargo (13-1 NBA Run)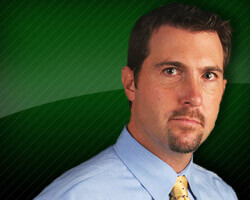 The NBA is ON FIRE as Fargo is 13-1 L14 and on a 25-9 (+$14,827) Run! He was 162-106 (+$29,177) in the NHL last year and he is already off to a 51-27 (+$21,723) start this season! CFL 29-11-1 (73%) ATS YTD! Matt has WON a RIDICULOUS +$45,799 in the NFL since the 2012 Regular Season and has put together a profitable season through Week 10! College Football is now on an 18-10 (+$6,195) streak! College Hoops was 20-7-1 in November last year and Fargo is expecting a repeat performance this season!
**USE PROMOCODE COW10FARGO for 15% off ALL of MATT'S PRODUCTS until Sunday @ Midnight**
Let's have a look to see how Matt earned top spot this week:
Sunday November 11th
(CFL): sportsinteraction @ 3 WPG (-105)
EVALUATION: Win (1000) - Final Score WPG 23 at SSK 18
"This is a play on the WINNIPEG BLUE BOMBERS for our CFL Game of the Week. Winnipeg heads to Saskatchewan for a first round matchup between bitter rivals and the road team some in with better momentum. While Saskatchewan closed the season winning five of six games but it was outgained in half of those games and the Roughriders were outgained overall on the season. Winnipeg lost its season finale but all starters sat in that one and it had won five straight games prior to that. The quarterback comparison is most important to look at for matchups against the opposing defenses and Winnipeg has a significant edge. Blue Bombers starting quarterback Matt Nichols completed 34-of-64 passes (53.1 per cent) for 486 yards with two touchdowns and five interceptions in the three games against Saskatchewan this season. But over his final five regular-season starts, all wins, he threw seven touchdown passes with just one interception. On the other side, quarterback Zach Collaros is expected to play for Saskatchewan despite an upper body injury but threw for only 2,999 yards in 14 starts this season. What's more, Collaros has more interceptions (13) than touchdown passes (nine). Here, we play against teams where the line is +3 to -3 after two or more consecutive wins against the spread, winning 60-75% or more of their games, in the second half of the season. This situation is 28-7 ATS (80 percent) since 1996. "
(NFL): 888sport @ -9.5 GB (-110)
EVALUATION: Win (1000) - Final Score MIA 12 at GB 31
"This is a play on the GREEN BAY PACKERS for our NFL Game of the Week. Green Bay is coming off a brutal two-game roadtrip where it lost to the Rams and Patriots to fall to 3-4-1 on the season but it is just a game and a half back in the NFC North. This is a must win for the Packers however as they have to venture out on the road in two more tough environments after this in Seattle and Minnesota. This game sets up similar to the one against the Bills as Green Bay was coming of a bad road loss against Washington and bounced back as expected. Miami is not as bad as the Bills many will argue but the Dolphins are not far off. They have been outgained in seven of their last eight games including two wins against the Jets where they won the yardage battle by 105 and 107 yards. Turnovers have been the difference that has kept them above water. Now Miami heads to Green Bay where temperatures will be in the 20s at gametime. Brock Osweiler will be making his fifth start for the Dolphins and while he is 2-2, the offense has gotten worse moving forward especially last week where the only touchdown came on an interception return. Miami is 0-6 ATS in its last six road games against teams allowing 350 or more ypg while going 0-6 ATS in its last six road games after being outgained by 100 or more total yards last game. Additionally, Miami is 1-15 ATS in its last 16 games after a game with a turnover margin of +4 or better"
Saturday November 10th
(NBA) pinnacle @ Spread: L.A. Clippers 3.5 -105
EVALUATION: WIN (1000) - final score LAC 128 at MIL 126
This is a play on the LOS ANGELES CLIPPERS for our NBA Saturday Enforcer. Milwaukee is coming off the big win over Golden St. on Thursday and now it looks to build off of that but we think this is the ripe spot for a letdown. It was a 7-0 start for Milwaukee but it has split its last four games including a 1-2 record on the road. Going back, the Bucks are 3-13 ATS in their last 16 games after scoring more than 125 points in their previous game. The Clippers are coming off a loss at Portland on Thursday which was their third road loss in their last four games on the highway, the lone win coming at Orlando. Home has ben a different story as Los Angeles is 4-1 including four straight wins and covers after losing to Denver in its season opener. Overall, the Clippers are +10.6 ppg in scoring differential. Here, we play against favorites in non-conference games, off an upset win as a road underdog. This situation is 104-59 ATS (63.8 percent) over the last five seasons.
(NHL) bwin @ Straight Up: Montreal -105
EVALUATION: WIN (1000) - Final Score LV 4 at MON 5
"This is a play on the MONTREAL CANADIENS for our NHL Saturday Breakaway. This line came out late due to the Montreal goalie situation as Carey Price will be a healthy scratch tonight and that is not a bad thing. He has allowed 19 goals over his last four starts, with only one of those resulting in a win. Antti Niemi will get the start and he has been solid as a backup in his limited opportunities. The Canadiens have lost two straight games, the latest coming Thursday in overtime against the Sabres. The one point they earned for taking the game to overtime was enough to move them into third place in the Atlantic Division with 19 points. The loss to Buffalo marked the first time this season the Canadiens have lost consecutive games. Vegas won for us on Thursday as it defeated Ottawa 5-3 which was a surprising offensive outburst. A lack of offense has been the major problem for the Golden Knights as they are ranked No. 29 with 2.38 gpg and their power play, which ranks No. 24 in the NHL, has been scoring at a 15.1 percent clip. "
Don't pass on this opportunity to save 15%! Lock in with Matt Fargo and watch that bankroll swell!
All Sports Monthly: $499 - $424 w/ Promocode
NFL Regular Season + Playoffs: $799 - $679 w/ Promocode
NCAAF Monthly: $279 - $237 w/ Promocode
NBA Regular Season: $849 - $721 w/ Promocode
**Special shout out to The Prop Specialists who have been KILLING it with their Prop Subscription Service, earning subscribers +$26,581 in the NBA through just one month of action**
Saturday, November 17th
FARGO'S CFB SATURDAY ULTIMATE TRIFECTA (AWESOME +$18,616 RUN)
GAME OF THE WEEK (CFB): FARGO'S 10* TOP PLAY (+$18,616 L5+ YEARS)
FARGO'S 10* NBA SATURDAY ENFORCER (14-1 NBA RUN)
Best of luck and take it to the books!
Covers Team
Capper of the Week: Scott Rickenbach (+$24K L30)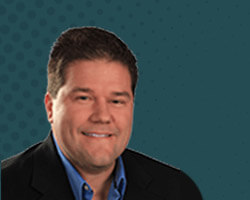 Scott Rickenbach
CFB Contrarian Crusher seeks 15-0 and HOT NFL Thursday!
BIG WINS Wednesday with 10* NBA GOW (Sixers) and CFB Contrarian Crusher (Miami-OH) for Scott "The Bulldog" Rickenbach. His weeknight CFB picks are now 12-1 his last 13. In other words, don't miss Thursday's 4 plays including CFB and NFL! He is 47-25 L72 premiums!
Rickenbach is 94-57, UP $33,147 since Oct 1st! All picks UP $92,750 since Feb 1st. He's on HUGE runs: 30-11 NFL Tops. 31-9 CFB Tops. +$44,030 MLB YTD. 56-31 all Tops Run. 14-6 all NHL Run. 52-30 all GOW/M/Y. +$111,010 Football s/2012.
**USE PROMOCODE COW9SCOTT for 15% off ALL of SCOTT'S PRODUCTS until Sunday @ Midnight**
Let's have a look to see how Scott earned top spot this week:
Saturday November 3rd
(NCAAF) PICK: williamhill @ 10.5 NW (-110)
EVALUATION: Win (1000) - Final Score ND 31 at NW 21
"The Fighting Irish are 8-0 SU on the season but are 3-4 ATS their last 7 and truly are over-priced here. Notre Dame is known for sliding at this point in the season and this certainly could be "upset week" for them as they are just 3-5 SU (and 1-7 ATS!) the past two Novembers. Conversely, the Wildcats are in their most relished role. As an underdog, Northwestern is now 10-3 ATS their last 13 and that includes 4-0 this season! 3 of the 4 this season were outright upset wins! The Wildcats are also a long-term 11-3 ATS as home dog of 7.5 to 10 points and 9 of those 11 wins were outright upsets! Northwestern also is known for staying hot once they get hot! The Cats enter this game having won 4 straight and they are 9-1 SU and (8-2 ATS!) their last 10 when they enter a game on a SU winning streak of 2 or more games. Ever since losing RB Jeremy Larkin for the season (career ended) this Wildcats team has bonded tremendously. They lost (but covered) their first game without him in a hard-fought 3-point loss to mighty Michigan and they've since won 4 straight games! Of course there will be plenty of Notre Dame fans here but certainly it still is not the same as the Wildcats having to face the Fighting Irish in South Bend. That said, I also like the fact that we've got some more technical data supporting this play. ND is 3-10 ATS the game after facing Navy. Notre Dame is also just 1-5 ATS when on the road after scoring more than 35 points and now facing a team that is playing with revenge. The Irish are also on an 0-5 ATS run as a favorite of more than 6 points against a Big Ten team! 10* "

(NCAAF) PICK: bwin @ 2.5 WVU (-120)
EVALUATION: Win (800) - Final Score WVU 42 at TEX 41
"The Longhorns are off a loss at Oklahoma State. I won't be surprised to see Texas come out flat in this one after "unbeaten letdown" with the loss to the Cowboys being their first Big 12 loss of the season. It was no fluke as the Horns were outgained by 100 yards by OSU. Also, note that Texas was outgained in their wins over TCU and Oklahoma as well. Simply put, I feel that the Longhorns are a bit over-rated right now. As for West Virginia, they are truly flying "under the radar" right now as the Mountaineers are 6-1 SU on the season and, other than one embarrassing effort at Iowa State (the lone loss), they've played extremely well. The Mountaineers average margin of victory is 26.3 points per win in their 6 victories. West Virginia is 7-3 SU (and 8-2 ATS) as a road dog of 3 points or less their last ten! Look for a typical November fade from the Longhorns here (2-6 ATS last 8 in November) after last week's loss at Oklahoma State sets the tone for typical late season disappointment for the Horns. Also, Texas is 1-5 ATS their last 6 as a favorite and 2-5 ATS in home games with a total posted between 56.5 and 63 points. Look for the road team to improve to 3-0 SU and ATS in the last 3 meetings between these teams. Will Grier and the Mountaineers offense will prove to be too much here."
Sunday November 4th
(NFL) PICK: bwin @ Over 51.5 (-120) - Cleveland vs. Kansas City
EVALUATION: Win (1000) - Final Total 58
"This may seem like a lot of points since the game involves the perennially awful Browns. However, Cleveland's offense has looked a little better at times this season and this is an interesting match-up as it features Baker Mayfield's Browns going against Pat Mahomes' Chiefs. Keep in in mind these guys last met in 2016 when Mayfield was at Oklahoma and Mahomes was at Texas Tech. That game totaled a ridiculous 1,700 yards of offense. Now, of course, we're not likely to see more than a third of that total in this "rematch" but just now that these guys are doing to do everything they can to outdo each other there. Also, as November days go in Cleveland, Sunday is going to be one of the more exceptionally nice days you'll have there. Mild air with highs in the upper 50s and a south wind and no precipitation. It sets up well for both of the offenses to thrive. The Chiefs rank among the best offenses in the league but also among the worst defenses! The Browns offense, as noted above, has been "spotty" but they'll take advantage of facing a weak defense in this one while, at the same time, Cleveland's biggest weakness is their defense. Going through a coaching change is unlikely to help in terms of "continuity on defense" and Mahomes and the Chiefs pick them apart all day long in this one. Look for the over to improve to 4-1 in Kansas City's road games this season while the Browns O/U improves to 5-2 in games against AFC opponents on the year."
(NFL) PICK: sportsinteraction @ 2.5 NO (-105)
EVALUATION: Win (1000) - Final Score LAR 35 at NO 45
"When an 8-0 team opens up at nearly a pick'em line it is not a mistake. However, the markets usually jump all over these types of situations and, sure enough, that is precisely what happened here. LA has gone from roughly a pick to a -2.5 as of Saturday night and I love the value we're getting here with the Saints. How many teams go undefeated in an NFL season? It is RARE as you know and, the point is, even though this is only the half-way point of the season, you know a loss is likely coming for LA sooner rather than later and this look likes the perfect spot for it! The Saints are on a roll and I know they were out-gained significantly by the Vikings last week but, the point is, New Orleans continues to find a way to win and their confidence is sky-high and they are at home for this one! A lot of factors going in their favor here. Also, for a FIFTH straight week, the Rams are playing in a different city. Seattle has gone from Seattle to San Francisco to Denver to home in Los Angeles and now right back on the road again at New Orleans. The Saints are on a 6-0 SU run and 5-0 ATS run so they are the ideal team to step up and knock off the Rams here on Sunday. Also, New Orleans is 6-2 ATS their last 8 as a home dog. The Saints have a long-term reputation for stepping up in games against winning teams. Not only did they knock off the Vikings last week but also the Redskins early this season. In fact New Orleans entered this season 12-1 ATS in games against NFC foes with a winning percentage greater than 66.6% and I look for another cover here as I do expect the upset win but definitely will grab the points for insurance. With last week's win and cover against a Vikings team that was on a winning streak, the Saints are now 14-3 ATS under head coach Sean Payton when they're on a SU winning streak of 2 or more games and also facing an opponent on a winning streak of 2 or more games. Keep in mind, though the Rams are 8-0 SU on the season they've covered just once in their last 5 games. Great home dog value with the Saints in this one."
Be sure to check out Scott's weekly NCAAF Power Rankings HERE
Don't pass on this opportunity to save 15%! Lock in with Scott Rickenbach and watch that bankroll swell!
All Sports Monthly: $499 - $424 w/ Promocode
NFL Regular Season + Playoffs: $799 - $679 w/ Promocode
NCAAF Monthly: $279 - $237 w/ Promocode
NBA Regular Season: $849 - $721 w/ Promocode
Thursday, November 8th:

Rickenbach 10* NFL *Primetime Punisher* Thursday *He is 61-20 / 75% TOPS!*
Rickenbach 10* CFB Contrarian Crusher Thursday *He's 14-0 / 100% his L14!*
Rickenbach NBA *100% PERFECT* TNT Annihilation THU *He is 4-0 L4!*
Rickenbach NHL Thursday THRASHER *He is 17-8 / 68% his last 25!*
Best of luck and take it to the books!
Covers Team
NCAAB Early Bird Sale Ends Sunday!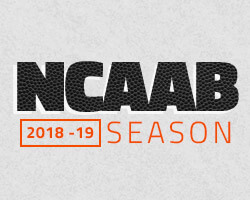 LAST CHANCE TO SAVE
The 2018/19 NCAAB Regular Season tips off November 6th and we've got a sweet offer to help you get ready for the action. From now until November 4th, SAVE UP TO $200 on season-long packages with Covers Experts' NCAAB Early Bird Sale!
Unsure who to follow? Here are the top 2017/18 full season records:
*Profits calculated using a $100 betting unit & 1-10 rating scale*
Power Sports: 116W - 82L (59%), +$25,268
Teddy Covers: 87W - 68L (56%), +$13,027
Jesse Schule: 161W - 123L (57%), +$12,617
Looking for a proven long-term winner? Over the last 3 seasons combined, Power Sports has produced a record of 399W - 283L (59%), earning his subscribers a whopping $84,556 of profit!
Don't miss out on this great deal, ACT NOW - sale ends November 4th!
P.S. Be sure to register for the King of Covers NCAAB Regular Season Contest. Put your college hoops handicapping skills to the test - FREE to play with over $7,400 in cash and prizes up for grabs!
Winning Starts Here!
- Covers Team
Capper of the Week: Scott Rickenbach (+$28K Oct)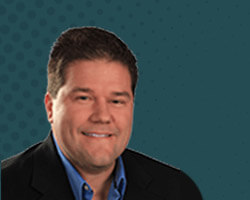 Rickenbach went 78-47, UP $28,393 in October! All picks UP $86,260 since Feb 1st. He's on HUGE runs: 28-10 NFL Tops. 27-8 CFB Tops. +$44,030 MLB YTD. 49-26 all Tops Run. 11-3 all NHL Run. 47-29 all GOW/M/Y. +$105,270 Football s/2012.
**USE PROMOCODE COW8SCOTT for 15% off ALL of SCOTT'S PRODUCTS until Sunday @ Midnight**
Let's have a look to see how Scott earned top spot this week:
Sunday October 28th
PICK: 888sport @ NO (-110)
EVALUATION: Win (1000)
" Huge revenge game for Saints as, of course, they were knocked out of the playoffs last year by the Vikings. The way long-time New Orleans QB Drew Brees is playing right now I just don't see any way anyone could go against him. The Saints offense has been a machine of late and their defense also has been much improved. Of course there is no shortage of motivation here either. The kicker is that, since this game is on the road, we're getting line value as the Saints are as little as a 1 point favorite. In fact for those of you that have access to the money line, that is the way to play this one as the money line is in the pick'em range which is a great value! In terms of technical value here, the Saints last two wins have come against teams that currently have a winning record this season and that includes a blowout victory over a Redskins team that is currently 4-2. As for the Vikings, they have not beaten a team this season that currently has a winning record entering this week's action. In fact, the teams the Vikes have victories over has a combined 8-20 SU record this season. I also love the fact that New Orleans is 9-0 ATS in October games! Also, the Saints are 5-0 ATS as road favorites versus the NFC North and their head coach Sean Payton is 13-3 ATS in his career when his team is off B2B SU wins and facing a team that is also off B2B SU wins. Both teams are on winning streaks here so that system fits and I look for a road rout here. "
PICK: pinnacle @ SJ (-137)
EVALUATION: Win (1000)
"On the season it is a miracle that the Ducks even have the "decent" record they do. No team is putting fewer pucks on net and no team is allowing more shots on goal than Anaheim. That said, it shouldn't come as a surprise that the Ducks have lost 4 straight games and 6 of their last 8. Now they must face an angry bunch of Sharks on Sunday and I don't expect this to go well for Anaheim. San Jose is off a road loss at Carolina (in OT) where they had leads of 2-0 and 3-1 and yet only could earn a point with the regulation tie. Coming off a loss is not the only motivation of the Sharks here. San Jose lost 5-2 to the Ducks to ruin their home opener and that was despite a 33-15 edge in shots on goal. Of course Anaheim was seeking revenge for last season's playoff sweep at the hands of the Sharks and they got it even though they were outshot by a more than 2 to 1 ratio! The fact is San Jose deserved better in that game and they will get the better of the Ducks in "round two" of their regular season match-ups tonight! Prior to the early October loss to the Ducks, San Jose had won 6 straight games against them. Also, the Sharks are 5-1 in their last 6 games at Anaheim. Lay it!"
PICK: 888sport @ 9.5 GB (-110)
EVALUATION: Win (800) - Final Score GB 27 at LAR 29
"Of course the public will be enticed to grab the undefeated team at home here but the contrarian viewpoint is to back the dog that has a great shot at the upset and yet is catching more than a TD here. To go on the road and beat a streaking team like the Packers, you need to be strong at the QB position. That said, a team led by Aaron Rodgers at QB plus coming off a bye week is certainly a strong underdog. The Rams are finally back home but keep in mind this was preceded by 3 straight road games so Los Angeles isn't exactly "rested" at this point in time. Also, last week's big win at San Francisco was the first cover for the Rams in their last 4 games. That was a blowout win on the scoreboard but note it was fueled by turnovers. The yardage was very nearly equal in that game but the 49ers were simply done in by turnovers. Hence the line value this week. Also this is the first time this season that LA is facing a team with a winning record entering the game and that is noteworthy as the Rams are 4-8 ATS their last 12 in games against teams with a winning record. Green Bay is a long-term 22-11 SU when coming off a bye week. Also, the Packers are 8-3 ATS when a road dog of 7.5 to 10 points. Statistically these teams are not much different and yet when you look at the records it looks like the Rams are so much better than the Pack. That is simply not the case and the result is huge value here."
Saturday September 27th
(NCAAF) NC State vs. Syracuse
PICK: sportsinteraction @ Over 65 (-110)
EVALUATION: Win (1000) - Final Total 92
"Syracuse, with QB Eric Dungey leading the way, has a great offense but their defense is nothing special. That said, NC State is going to struggle to stop the Orange but, at the same time, the Wolfpack attack should have no problem putting up big points on Syracuse here. Prior to being held to just 7 points last week (faced a tough Clemson team), NC State was 5-0 this season and scoring an average of 33 points per game. The Wolfpack have allowed 26 points per game their last 4 games. Of course a big total is posted on this game but that is because there simply is unlikely to be many stops. NC State should be averaging even more points than they are as they are averaging 450 yards per game. That is nearly as much as Syracuse (475) and the Orange are averaging 43 points per game. There is not much in the way of historical or current trend data that supports the over but this is one of those games where there is more than meets the eye on the surface. NC State is going to bounce back after a frustrating game against Clemson where the Wolfpack managed just 7 points while also note that 5 of the 7 games the Orange have played this season have totaled more than 70 points! 10* OVER the total in Syracuse"
(MLB) Boston vs. L.A. Dodgers
PICK: sportsinteraction @ Over 8.5 (-105)
EVALUATION: Win (800) - Final Total 15
"This is an official 8* release for me no matter whom starts. As for now, Eduardo Rodriguez is now the scheduled starter for the Red Sox instead of Drew Pomeranz. This is as of about 4 hours prior to game time. This is still a play for me matter what as this play has a lot more to do with the extra arms being used up in last night's 18-inning affair than it has to do with the starting pitchers. However, I will add this: Rodriguez has a 5.82 ERA in the post-season anyway and I don't expect him to enjoy much success here nor do I expect him to last very long. In other words, this play on the OVER is still ON. Original write-up here: Contrarian Crusher - Rickenbach MLB Game #907 Saturday 8* OVER the total in Los Angeles Dodgers vs Boston Red Sox @ 8:05 ET - Yesterday's 18-inning game was a World Series record for longest game. When teams are forced to play what was essentially a double header on a day that was scheduled for just one game, a lot more pitching gets used up than a team would have ever expected. That said, there is value here with this over as most will be looking the way of under after each of the last two games have successfully landed under the total. I successfully played the under in Game 2 but made a poor call with the over in Game 3. Today I come right back with the over as the hitters should rule this game. Drew Pomeranz gets the start for the Red Sox and he hasn't made a start in nearly 3 months. Over his last 7 starts he has averaged about 4 innings per start! In other words, an already fatigued bullpen is likely to be called into play early. The over is 10-4-1 in the last 15 starts that Rich Hill has made. The southpaw is getting the call for the Dodgers here. He has lasted just 5 innings or less in 4 of his last 6 starts. Again, bullpen usage likely to be high for LA just as it is for Boston in this one. Mild weather again at Dodger Stadium this evening and, this time, the bats cooperate."
Be sure to check out Scott's weekly NCAAF Power Rankings HERE
Don't pass on this opportunity to save 15%! Lock in with Scott Rickenbach and watch that bankroll swell!
All Sports Monthly: $499 - $424 w/ Promocode
NFL Regular Season + Playoffs: $799 - $679 w/ Promocode
NCAAF Monthly: $279 - $237 w/ Promocode
NBA Regular Season: $849 - $721 w/ Promocode
Thursday's Picks:

Rickenbach NHL *Daytime Dominator* 11 *AM* PT *He is 11-3 L14 NHL!*
Rickenbach 10* NFL *Thursday* THRASHER Top Play *54-18 (75%) Tops!*
Best of luck and take it to the books!
Covers Team
October Flash Sale Ends Tonight!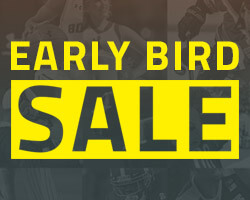 Last call for savings! Our October Flash Sale ends tonight, October 31st, at midnight. Use promo code OCT15% and take 15% off your entire cart order.
Looking for a hot hand to ride?
Scott Rickenbach is 77-46 (63%) in the L30 days for $28,483 of profit.
Matt Fargo is 28-15 (65%) in the L7 days for $11,768 of profit.
Chris Elliott is 51-27 (65%) this NCAAF season for $19,072 of profit.
Al McMordie is 32-18 (64%) this NFL season for $10,893 of profit.
To view and redeem this offer and all available promo codes, check out your *NEW* My Offers area located HERE.
P.S. The college hoops season is right around the corner. Take advantage of our NCAAB Early Bird Sale and SAVE $200 on season-long packages. The savings don't end there - use the OCT15% promo code and take an additional 15% off!
Happy Halloween!
- Covers Team

NFL: Oakland vs. Arizona
Pick:

Under

Capper:
Start:

November 18, 2018 - 4:05 PM

Offered at:

pinnacle @ Under 41 (-110)

Analysis:
FREE
T.M. Selection: Raiders/Cardinals under (FREE PLAY)
Two teams who came into the year with big aspirations collide on Sunday afternoon and I have a hard time seeing either mustering much of an offensive attack. Oakland is in full on rebuilding mode (just 1-8 SU overall), most recently falling in a 20-6 setback to the Chargers this past weekend. The Raiders have now scored a grand total of nine points over the last two weeks. Arizona fans can empathize. The Cards are 2-7, most recently falling 26-14 at Kansas City. Arizona has struggled with offensive consistency as well this season and it's already seen the total go under the number in four of five at home. Consider the under in this "stinker" of a non-conference contest.
T.M. Prediction: 17-14 Arizona.
show analysis
show less