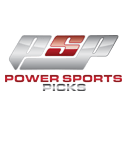 3-Game POWER SWEEP ~ 3-0 SWEEP Last Week! 6-2 NFL Sun/Mon!
Release Date: Sep 13 - 3:33 PM
Last week, Power Sports asked if you "were interested in SWEEPING THE BOARD in the EARLY (1 PM ET) games?" Many answered the call & sure enough Power delivered, hitting the Jaguars (won OUTRIGHT!), Browns and Eagles! Who's up for an encore?
Power would finish 6-2 overall in NFL Sunday/Monday, continuing what has been an ALL-TIME GREAT 2017!
Last 10 Picks
7 - 2 ( 78% )