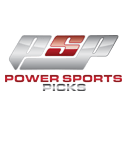 ***EARLY*** Thursday Afternoon POWER-HOUR ~ Off 3-0 NCAAB SWEEP!
Release Date: Mar 13 - 7:40 PM
Power Sports simply CANNOT be stopped this time of year! He turned in a 3-0 SWEEP in College Hoops yday, bringing his overall winnings in NCAAB to an ASTONISHING $82,818! Remember - he went 19-9 (68%) in LY's Tournament!
Clients were treated to an EARLY winner yday as USC beat Arizona! Power is "back at work" EVEN EARLIER for Thursday's 1st winner!
Last 10 Picks
8 - 2 ( 80% )