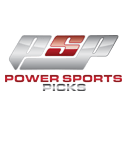 Sunday Night POWER-HOUSE ~ *WHITE HOT* 6-2 in NFL!
Release Date: Sep 13 - 3:55 PM
Power Sports went an AWESOME 6-2 in NFL Sunday & Monday! Considering how it has ALREADY been an ALL-TIME GREAT 2017, that shouldn't surprise anybody! He turned in a HISTORIC College Hoops season (+$41,638 profit!) and has been his USUAL dominant self all summer long in MLB! What are you waiting for? Subscribe today!
Last 10 Picks
7 - 2 ( 78% )