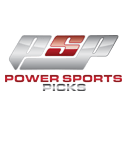 Last Chance POWER-DRIVE (Only $15!) ~ INCREDIBLE 6-1-1 This Season!
Release Date: Nov 8 - 1:45 PM
Last week saw Power Sports win ANOTHER "Last Chance POWER-DRIVE" as New Mexico covered WIRE TO WIRE against San Diego State!
Always on a late game & available at a *SPECIAL PRICE*, these plays are now an INCREDIBLE 6-1-1 this season! Don't miss out on this last chance to win this Saturday night!
Last 10 Picks
6 - 4 ( 60% )