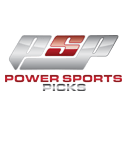 *10* NFL TOTAL OF THE WEEK (Power Sports) ~ *WHITE HOT* 17-7 YTD in NFL!
Release Date: Sep 11 - 3:58 PM
After a DOMINANT preseason (12-4!), Power Sports went 5-2 in Week 1! He's now a *WHITE HOT* 17-7 (71%) YTD in NFL!
He's released just TWO totals so far. One was in the preseason and was a winner BY HALFTIME! The other was last week's 10* Total of the Week play (Over KC/LA), which cashed by almost 20 points! Don't miss this week's #1 O/U selection!
Last 10 Picks
4 - 6 ( 40% )