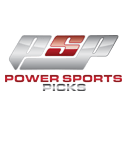 *EARLY* POWER-SHOCKER ~ *WHITE HOT* 6-2 NFL Last Sun/Mon!
Release Date: Sep 13 - 3:41 PM
Power Sports went an AWESOME 6-2 in NFL last Sunday/Monday! One of his BIGGEST wins was a ~SIGNATURE~ *10* ULTIMATE POWER release on the Bears! Looking at the Week 2 card, Power has spotted a similar situation and plans on U-N-L-O-A-D-I-N-G accordingly!
Last 10 Picks
7 - 2 ( 78% )