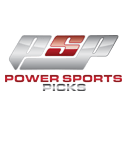 Late Night POWER-SLAM ~ Off 3-0 NCAAB SWEEP! ASTONISHING $82,818 RUN!
Release Date: Mar 14 - 7:09 AM
For those somehow still unaware, we have entered what is known as "Power Sports' time of year." His BRILLIANCE was on FULL display yet again last night w/ a 3-0 SWEEP in NCAAB! That brings his College Hoops winnings to an ASTONISHING $82,818 overall!
Remember, Power went 19-9 (68%) in LY's Tournament! What are you waiting for? Subscribe today!
Last 10 Picks
8 - 2 ( 80% )