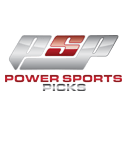 *10* WILD CARD SUPER POWER ~ *RED HOT* 14-6 L20 NFL! +$10,938 YTD!
Release Date: Jan 3 - 1:30 PM
Power Sports has absolutely OWNED the gridiron! He's +$15,798 YTD in NCAAF (including a 6-1 run in the Bowls!) and +$10,938 YTD in NFL (including 14-6 his L20!). Add those TWO monster seasons together & you get a +$26,736 PROFIT w/ ALL FOOTBALL!
Just ONE Playoff pick for Sunday, but it's a TOP RATED *10*! What are you waiting for?
Last 10 Picks
6 - 4 ( 60% )