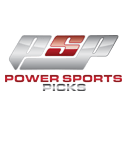 *10* Friday Night POWER-HOUSE ~ WON H.O.F. Game!
Release Date: Aug 7 - 11:28 AM
As per usual, MLB has made it a profitable summer for Power Sports. Now FOOTBALL is back and that means even more $$$!
Not only did Power cash the HOF Game (Bears), he's also WON 3 STRAIGHT bets "North of the Border" in CFL! That includes a 50-11 LAUGHER playing AGAINST Johnny Football last Friday! Don't miss this Friday's #1 play on the gridiron!
Last 10 Picks
8 - 2 ( 80% )