Pick Details
East Carolina vs. Wichita St.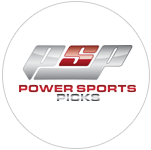 PICK: caesars @ 11 ECU (-110)
DATE: March 14, 2019 - 10:00 PM
STAR RATING: 10.0
SPORT: NCAAB
EXPERT: Power Sports
EVALUATION: Loss (-1100) - Final Score ECU 57 at WICH 73
ANALYSIS:
10* East Carolina (10:00 ET): This line would seem to be inflated even though Wichita State just drubbed East Carolina nine days ago. The Shockers won 72-55, as 14.5-point favorites, but of course that came was played in the friendly confines of Koch Arena. It was the second time beating the Pirates this year as back in February it was a 16-point win in Greenville. Wichita State certainly got hot down the stretch, winning 9 out of its last 11 games. Meanwhile, ECU has won just twice in its last 16 games and both wins were against horrendous Tulane. Despite those respective trajectories, I maintain the line is inflated and I'll take the points.
When a team comes into its conference tournament red-hot, I think there needs to be a little trepidation when they start laying big numbers. Wichita State has a track record, but this edition is not the strongest. They really did beat up on the bottom of the American, a designation which clearly applies to East Carolina, but I'm not sure we should go trusting a team that was three games below .500 on January 26th and only 2-6 SU in conference play. Of the last nine wins, two were against ECU, two were against Tulane, two were against Tulsa, two were against SMU and the other vs. UConn. That's the bottom five teams in the American. Three were by three points or less, including the regular season finale vs. Tulane, who did not win a single conference game this season.
East Carolina was clearly the American's second worst team this year w/ the only non-Tulane win being a shocker over Cincinnati. But down the stretch, they did have a few tough losses, including two in overtime. Over the last three seasons, they are 16-4 ATS following B2B games where they had five or less steals. Is anyone going to confuse the Pirates for a "good" team? No. But they deserve more credit than they are getting Thursday. Too many points for a team that shoots just 38.7% away from home (Wichita State) to lay. 10* East Carolina