Pick Details
Jacksonville vs. Indianapolis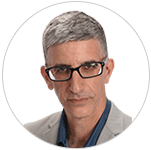 PICK: pinnacle @ 3 JAC (-115)
DATE: November 11, 2018 - 1:00 PM
STAR RATING: 9.0
SPORT: NFL
EXPERT: Teddy Covers
EVALUATION: Push (0) - Final Score JAC 26 at IND 29
ANALYSIS:
9*
Take Jacksonville (#263)
This is truly a 'Handicapping 101' type of play. The Jags came into this season as Super Bowl contenders. The Colts came into the campaign hoping to reach .500 if Andrew Luck was ready. When you grade out these two rosters, the Jags have legit edges on both sides of the football at just about every position –with the notable exception of quarterback. Both teams have the exact same record, sitting at 3-5.
But look at what just happened, prior to the bye week. Jacksonville played a BRUTAL stretch of games – KC, Dallas, Houston and Philly; the last three coming against solid defensive foes. The Jags went 0-4 SU and ATS in those ballgames, then went on the bye Jacksonville does not have a hopeless situation – they're still very live for a playoff run, given their weak slate of opponents down the stretch. They're a good team that has not played well, and they've spent the last two weeks hearing about how much they stink. Let's not forget that the Jags beat the Colts by a combined margin of 57-10 in the two meetings last year – complete domination on both sides of the football; a team they match up well against.
And the Jags have been every bit as unlucky as 'un-good'. Their QB pressure rate is similar to last year but their sack rate is way down. The Jags rank #30 in turnover margin; unlucky in the 'takeaway' department for sure. From 2015 to 2017, Blake Bortles had the NFL's fourth highest TD percentage in the red zone. This year, Bortles ranks #29 out of 34 QB's with enough red zone attempts to qualify. These are not structural problems, and all of the stats listed above are primed to improve down the stretch.
It's surely worth noting that there's a good chance that Jacksonville will get Leonard Fournette back at RB this week, and even if they don't, trade deadline acquisition Carlos Hyde should be fully acclimated to his new system following the bye week.
While the Jags are hungry and focused off four straight losses, the Colts went into the bye as 'fat and happy' as it gets; off back-2-back wins. Of course, those wins came against arguably the two worst teams in the NFL – Oakland and Buffalo; on the heels of a loss to the Jets. The favorite here has been feasting on the weak, while their opponent has been struggling against the strong. That offers us legit pointspread value with the underdog here in a game I expect them to win in SU fashion. Take the Jaguars.