Pick Details
(75) Winnipeg vs. Los Angeles (76)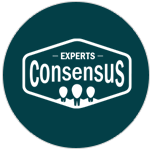 PICK: pinnacle @ WIN (-172)
DATE: March 18, 2019 - 10:30 PM
STAR RATING: 7.0
SPORT: NHL
EXPERT: Experts Consensus
EVALUATION: Win (700)
ANALYSIS:
3 of 3 Experts (100%) with a pick on the moneyline are aligned. 7* play on the Winnipeg Jets (Straight-up).
Cappers Analysis:
AAA Sports: AAA'S WEST COAST EXPRESS >> 67% NHL RUN (22-11 L33)
A complete mismatch here as the Jets invade LA to play the Kings. One team is fighting for a division title while the other is a total non-contender that has been at the bottom of the standings all year. Winnipeg is obviously the former as they can increase their lead in the Central to three points over Nashville with a win here. It's a win that should come pretty easily considering Los Angeles has won only two games since February 7th. In their last four home games, the Kings have been outscored 14-5. No team has scored fewer goals or been outscored by a larger margin. Winnipeg is off back to back impressive wins as they beat Boston and San Jose. The next three games will all be on the road before hosting Nashville in a huge Central Division showdown. This one and the next game (at Anaheim) should be an easy four points. We really like the Jets tonight.
Power Sports: Monday POWER-SMASH ~ Off 4-1 Sunday! 100% RUN w/ NHL SIDES!
We're down to the home stretch in the NHL regular season. Being that they've been locked into a tight battle for 1st place in the Central (w/ Nashville) all season long, the Jets certainly don't want to blow it now. They've got two games in hand as well, which is probably even more important right now than being one point ahead of the Predators. It's an advantage they don't want to waste away and fortunately for Winnipeg is they draw the lowly Kings tonight. Even w/ the game in LA, the opponent should be all-too accomodating for an easy two points.
While they may not have the fewest points (Ottawa does), I have the Kings ranked as the worst team in the league this season. They have a league-worst -59 goal differential, a metric which is far more important than the number of points a team has. Granted, LA doesn't have many points (58) and is buried at the bottom of the Pacific. They've scored the fewest number of goals in the league and that's a problem against anyone, let alone the 6th highest scoring team in the league (Winnipeg). The Kings have won only two of their last 17 games overall.
Winnipeg just beat two very good teams, Boston and Calgary, at home. While not quite as strong on the road as they are on home ice, the Jets have the edge in every statistical category in this matchup w/ the Kings. They just went 5-3 SU in an eight-game stretch against all likely playoff teams. Meanwhile, LA has lost 12 of 13 to teams that have winning records. A real key here could be Winnipeg's 4th ranked power play going against LA's 29th ranked penalty killing unit. The Jets are a far better team even at even strength, if they get a man advantage this one could turn ugly in a hurry.
Ricky Tran: MEMBER ONLY NHL
Key Angle: It's important to remember that Ricky never makes a bet on any game based on just one angle. In order to make the grade, all his premium picks must meet several important criteria. He doesn't share all his secrets within his analysis, instead he chooses to reveal only the angle that he feels is the most significant.
- No room for a letdown now. For the Jets that is. Winnipeg enters the final stages of the regular season in a dog fight with Nashville for top spot in the Central. The Jets have won two straight, most recently a 2-1 victory over the Flames on Saturday. The Kings come in off another deflating 4-3 loss to at home to the Panthers.
Key Trends:
- Winnipeg is 8-4 (+2.8 units) this year after playing three consecutive home games.
- LA is just 15-16 (-1.8 units) this season after allowing four or more goals in its previous outing.
The verdict: Considering the situation, I think the visitors are well worth the price of admission in this spot. Lay the price with confidence!
Best of luck!