Pick Details
San Diego vs. San Francisco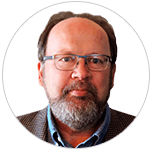 PICK: pinnacle @ Over 7.5 (104)
DATE: September 24, 2018 - 10:15 PM
STAR RATING: 10.0
SPORT: MLB
EXPERT: Will Rogers
EVALUATION: Loss (-1000) - Final Total 5
ANALYSIS:
The set-up: Two starters who are likely happy to see the season coming to an end collide in this one. I think runs are going to be plentiful, as the visitors hand the ball to Bryan Mitchell, while the home side goes with Derek Holland.
The pitchers: Mitchell is so far 1-4 with a 6.16 ERA. He fell to the Giants at home on Tuesday and he can't be feeling too confident here either, as note that he's just 1-3 with a 5.93 ERA in all "night" games this season.
Holland is so far 7-8 with a 3.57 ERA. The ten year veteran has been serviceable this year, but note that he's a poor 2-7 with a 4.78 ERA in all "night" games.
The pick: Take it for what you will as well, but San Francisco has seen the total go "over" the number in eight of its last 13 National League night home games in which the line in the contest is set between -150 and +150. Two suspect starters here. I think these normally lighter-hitting line-ups take advantage. This number is low, play the "over."