Pick Details
(907) Cincinnati vs. LA Dodgers (908)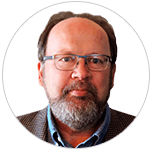 PICK: pinnacle @ LAD (-158)
DATE: April 15, 2019 - 10:10 PM
STAR RATING: 10.0
SPORT: MLB
EXPERT: Will Rogers
EVALUATION: Win (1000)
ANALYSIS:
The set-up: The Reds come to town off a 9-5 loss to the Cardinals in Mexico and I think they'll have a difficult time in Chavez Ravine tonight as well. LA won't be taking anything for branded here as its 7-1 win over the Brewers yesterday snapped a six-game slide.
The pitchers: The Reds go with Luis Castillo (1-1, 0.92 ERA) who hasn't given up a run in 12 innings, but who clearly faces a stiff task tonight.
The home side counters with ace Clayton Kershaw (0-0, 0.00), who makes his first start of the year.
The pick: Note that LA has hit at least one home run in 29 consecutive home games. I like the Dodgers to build off yesterday's win and for Kershaw to at the very least, match Castillo inning for inning tonight. I have no problem laying this price.
LA Dodgers
10* play