Pick Details
(605) Wisconsin vs. Michigan St (606)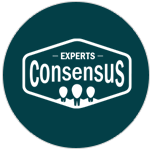 PICK: bwin @ -4.5 MSU (-110)
DATE: March 16, 2019 - 1:00 PM
STAR RATING: 8.0
SPORT: NCAAB
EXPERT: Experts Consensus
EVALUATION: Win (800) - Final Score WIS 55 at MSU 67
ANALYSIS:
3 of 4 Experts (75%) with a pick against the spread are aligned. 8* play on the Michigan State Spartans (Spread).
Capper Analysis:
Will Rogers: CBB 3-GAME SWEEPER PASS >>STARTING EARLY<<
The set-up: Wisconsin finished 22-9 and MSU was 25-6. Michigan State was never in any real danger in its 77-70 win over Ohio State yesterday, however it did not cover the 12.5 points spread. Wisconsin though comes in dog tired here after its 66-62 win over Nebraska on Friday. The Spartans handled the Badgers 67-59 on the road in mid February and I expect a similar final combined score here as well. Overall Wisconsin is averaging 69.6 PPG, while allowing 61.2. MSU averages 79.6 PPG and it allows 66.
The pick: This is a bad matchup for Happ and the Badgers. Take it for what you will as well, but Wisconsin is still just 7-8 ATS in its last 15 revenging a loss where the team score less than 60 points in, while MSU is a perfect 4-0 ATS in its last four vs. good defensive teams which allow 64 points or less. Lay the points.
AAA Sports: AAA'S **EARLY** ASSASSIN >> SMOKIN' HOT $13,782 RUN!
Full analysis to follow
Dan Kaiser: THE PROFESSOR'S VERY EARLY SATURDAY CONF TOURNEY SMOKE JOB
The Wisconsin Badgers are coming off a win over the Nebraska Cornhuskers 66-62 the quarterfinals. Nate Reuvers and Khalil Iverson had 14 points apiece in the win. Brad Davison and Aleem Ford each added 11. As a team, they are shooting 46.1 percent from the field and 38.2 percent from deep. The offense is led by Ethan Happ with 17.4 points, 10.1 rebounds and 4.3 assists per game.
Michigan State is coming off a 77-70 win over Ohio State in the quarterfinals. Cassius Winston had 18 points, while Foster Loyer came out of nowhere to add 14. As a team, they are shooting 49 percent from the field and 38.3 percent from deep. The offense is led by Cassius Winston with 19.0 points and 7.6 assists a game. Nick Ward is back and during the season he put up 15.1 points.
Michigan State won and covered against Wisconsin in their only head-to-head meeting 67-59. Wisconsin will need more from Ethan Happ if they have any chance of keeping this close. MSU is playing too good at this point of the season.
Cappers Against:
Scott Rickenbach: Rickenbach CBB *Earliest Cash* 10 *AM* PT Saturday *He is 82% CBB!*
Best of luck!